Red Lentil Ginger Carrot Soup is a healthy and satisfying way to slim down and still feel content even in the cold winter months.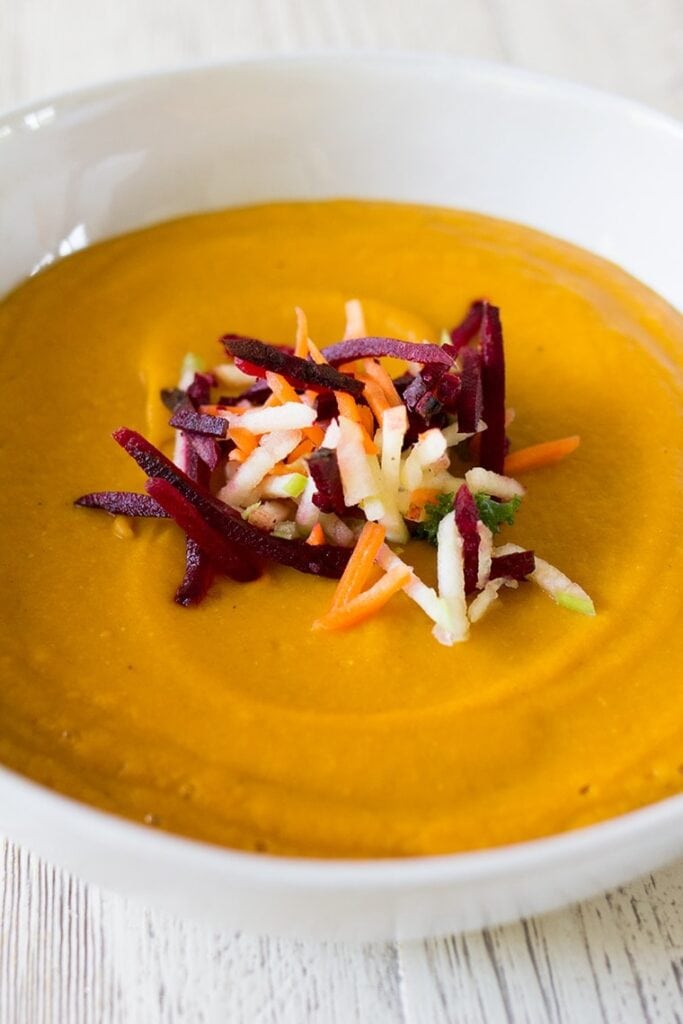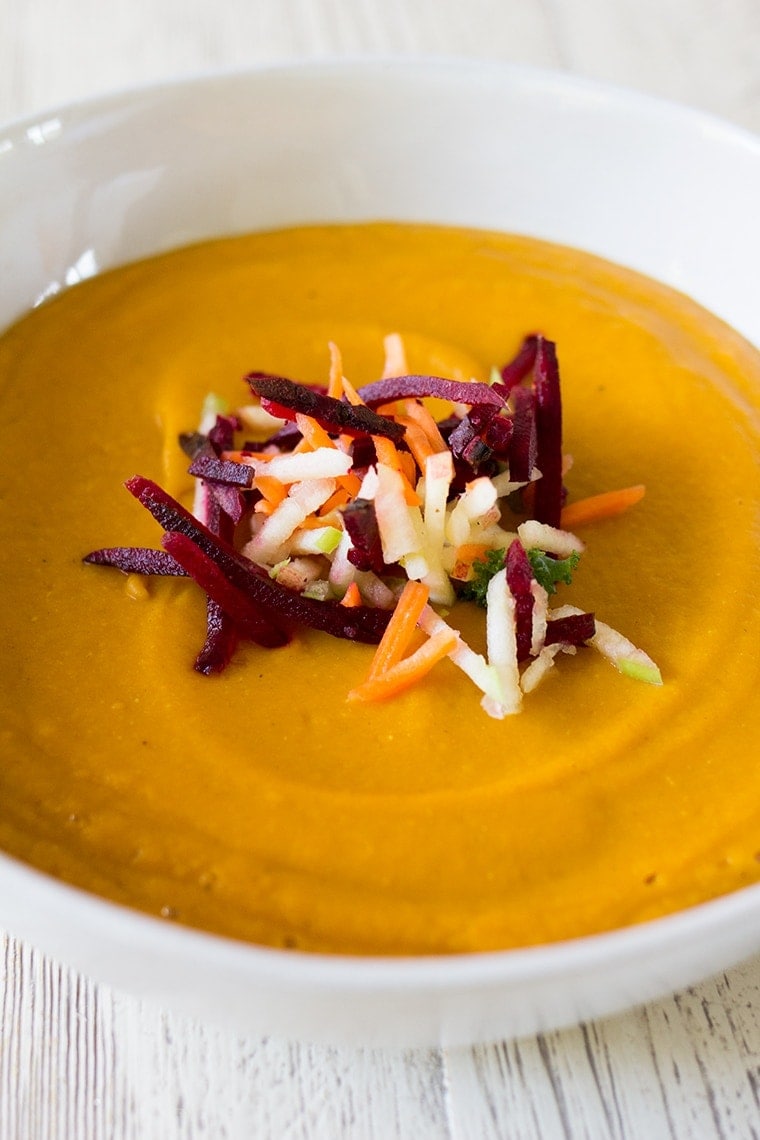 Red Lentil Ginger Carrot Soup
Happy January! I started out this month with a little bit of a healthy eating detox. If you aren't familiar with the Tone It Up girls, they have one of my favorite work out programs and also offer an incredible (and free) 5 Day Detox program that combines a healthy meal plan with everyday workouts. This Red Lentil Ginger Carrot Soup, or as they call it "Slimming Soup" just happens to be one of the recipes and a favorite of mine.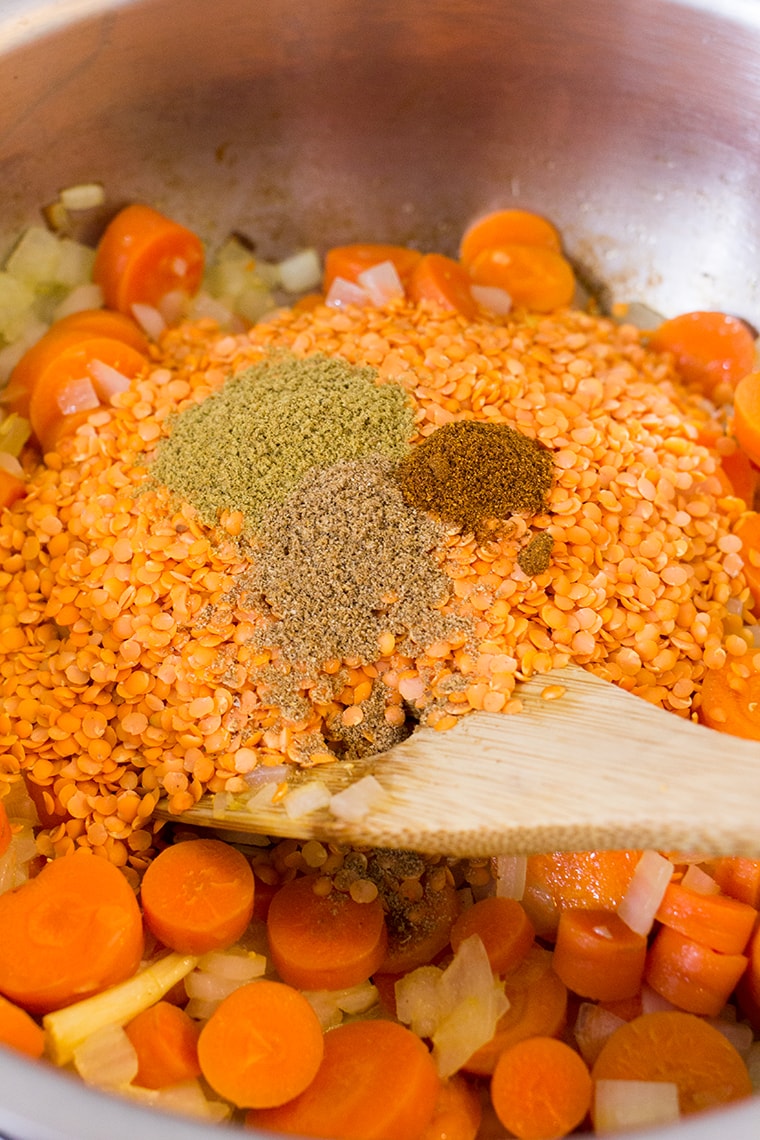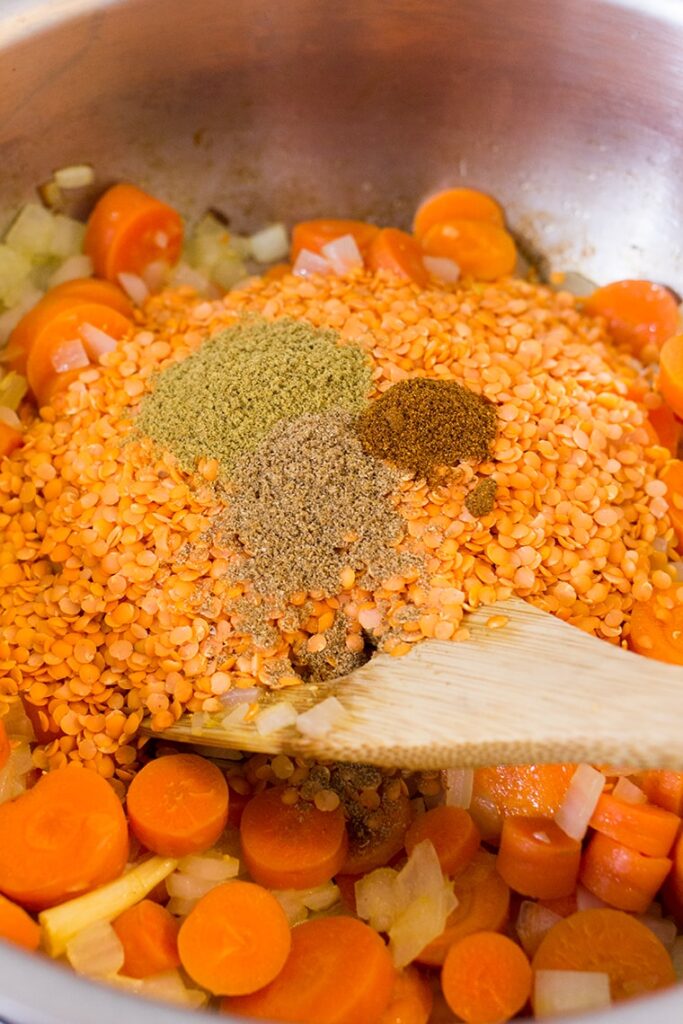 Slimming Soup
This Tone it Up Slimming Soup consists of just a few powerful and nutrient packed ingredients and takes 30 minutes to make. Carrots, red lentils, onion, a few spices, fresh ginger and chicken broth. Saute together until tender and you are on your way to soup in no time.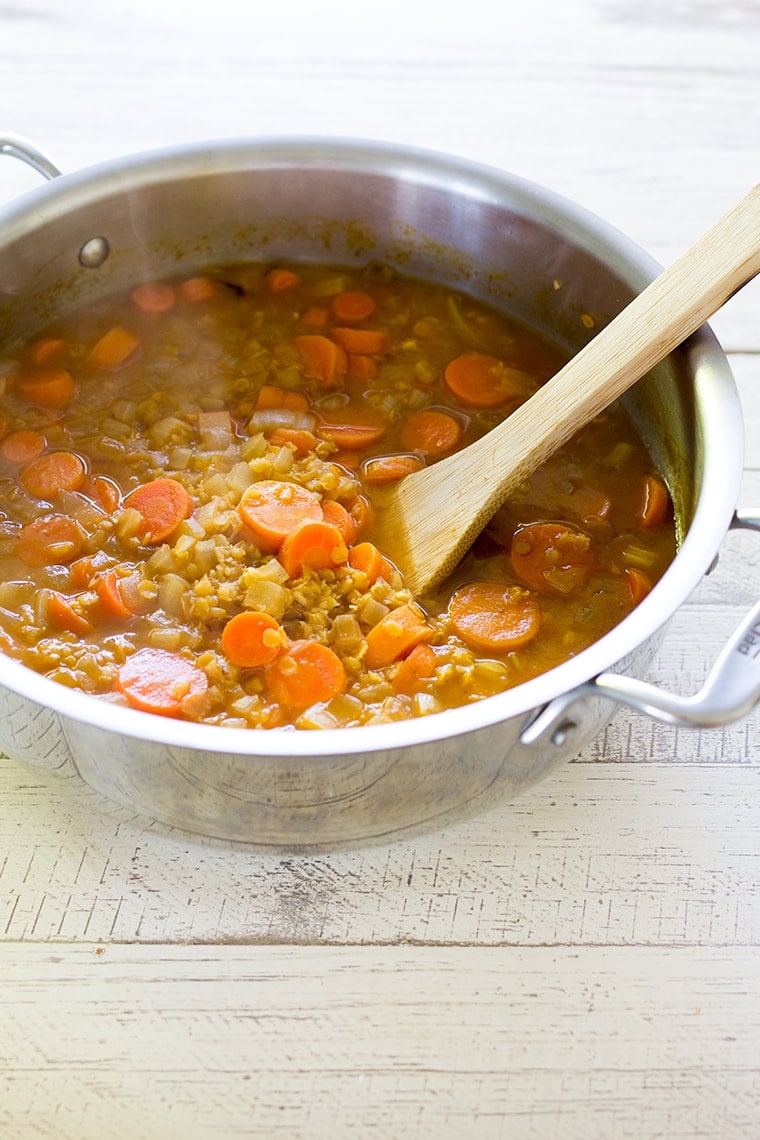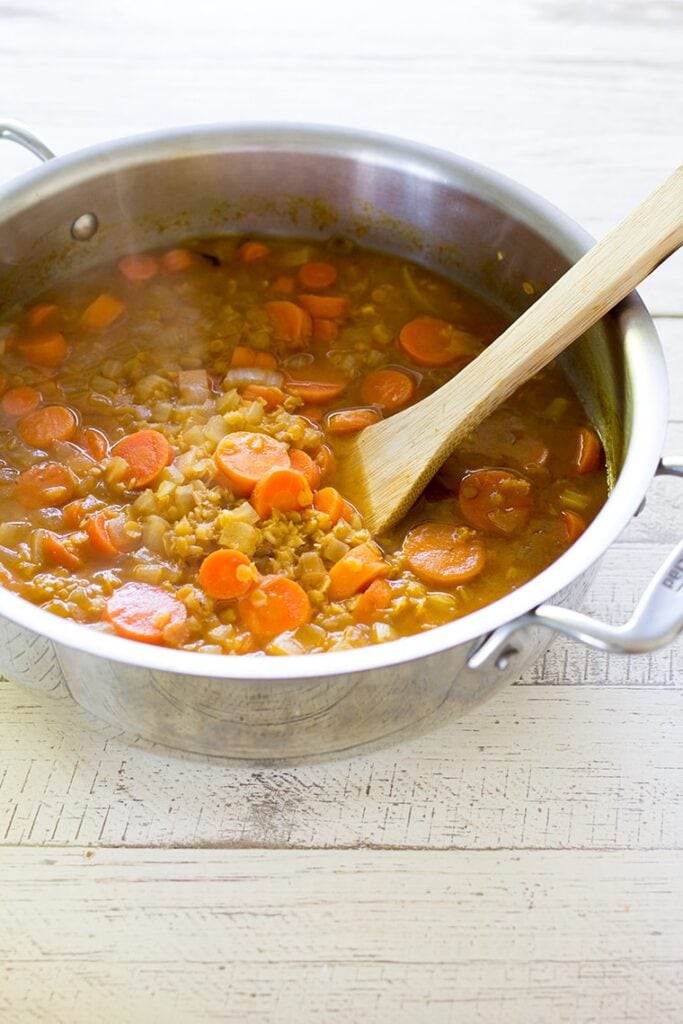 Red Lentils
Have you cooked with red lentils? They really are a delicious, and in America, seldom used ingredient. They are delicate in texture and in flavor but rich in nutrients. Lentils are an excellent source of folate. They are a very good source of dietary fiber, copper, phosphorus and manganese. Additionally they are a good source of iron, protein, vitamin B1, pantothenic acid,zinc, potassium and vitamin B6. Wow lentils!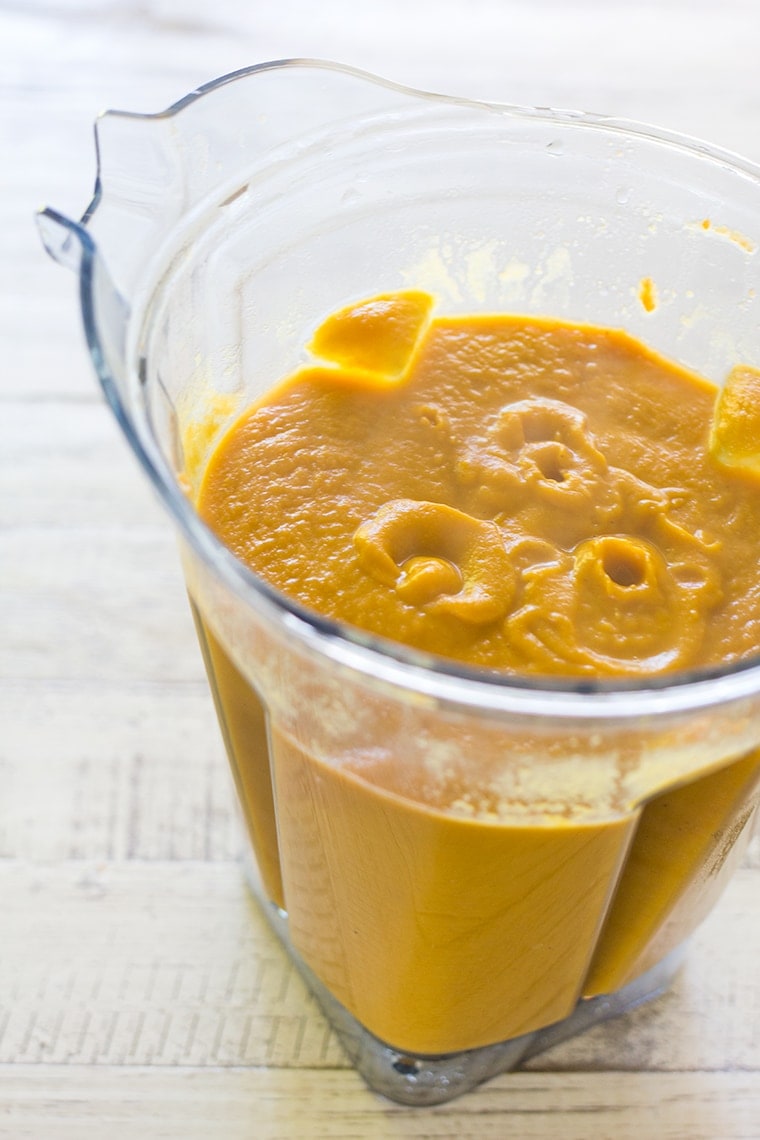 How to Puree Soup
Once the soup is cooked it's time to turn it into a thick and creamy puree! How to puree soup can be daunting and sound messy but it really isn't. Just carefully transfer the soup to a blender using a measuring cup, cover tightly and blend. I recommend holding the top of your bender down with a folded dish towel for extra insurance. At this point you can taste and add additional seasoning if needed although I think the recipe is pretty spot on!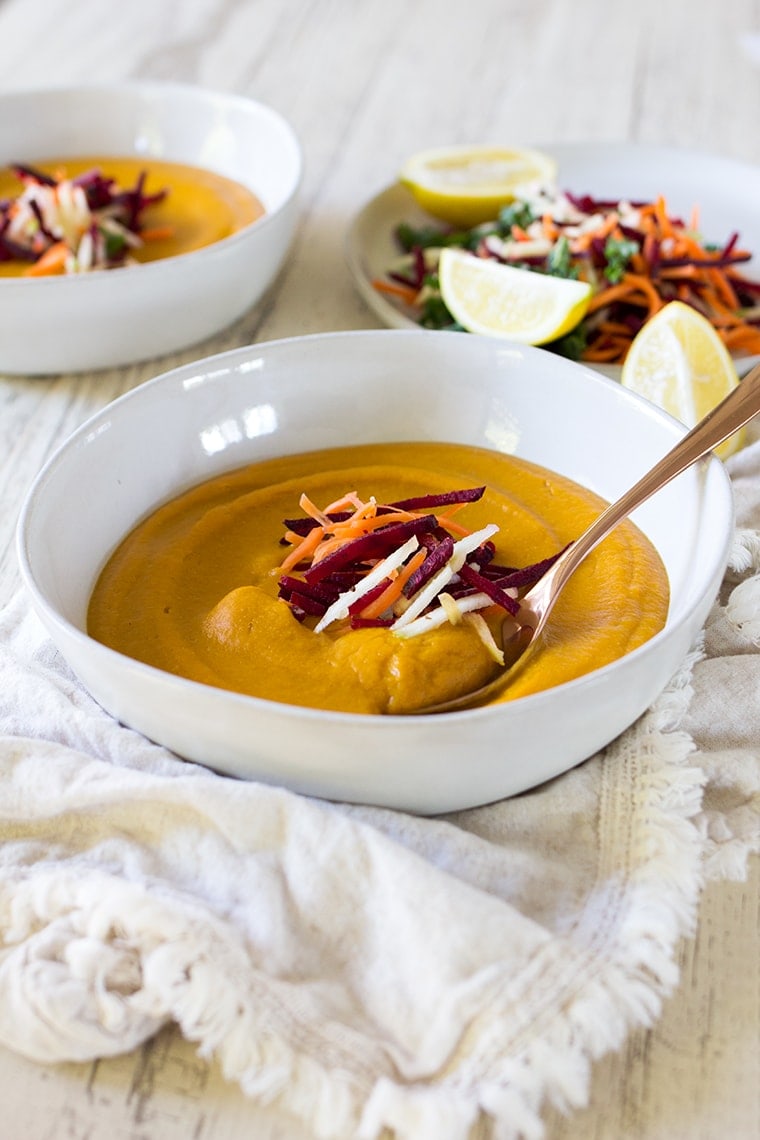 Once the soup is pureed, it's ready to serve! I topped mine with a carrot, beet and apple slaw from Trader Joes plus a squeeze of lemon but it would be delicious on it's own or even with a small dollop of sour cream...which would obviously not be "detox approved" but super delicious!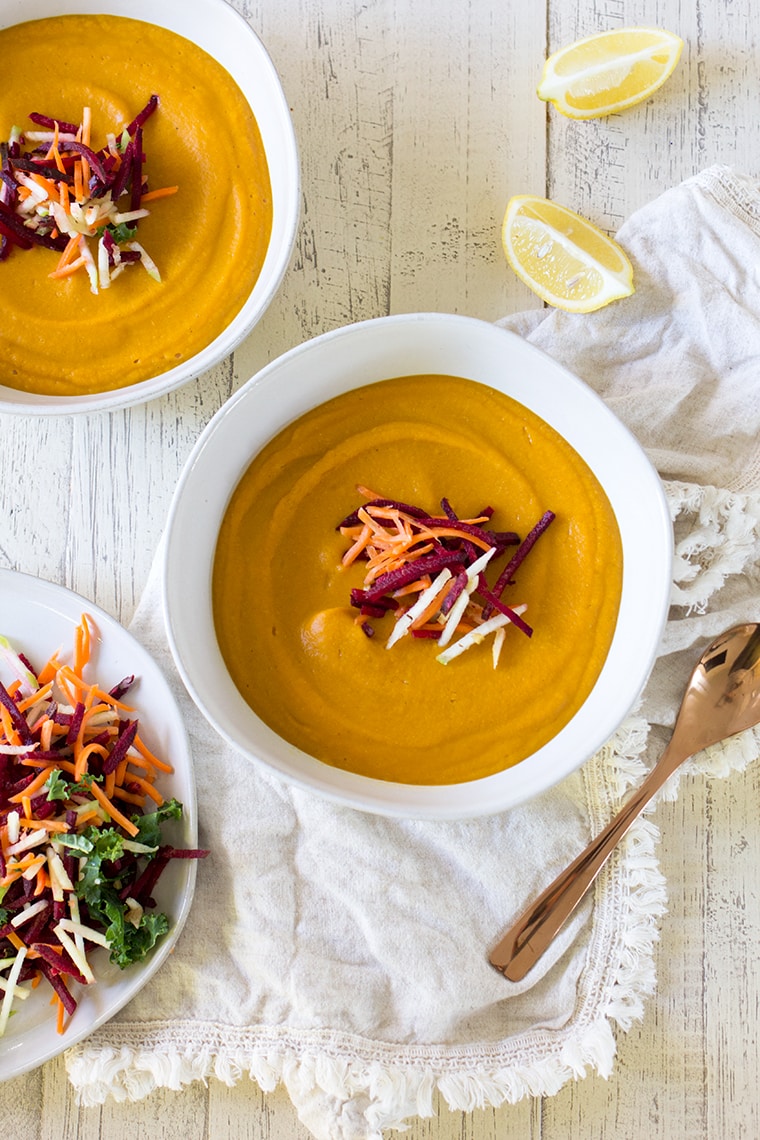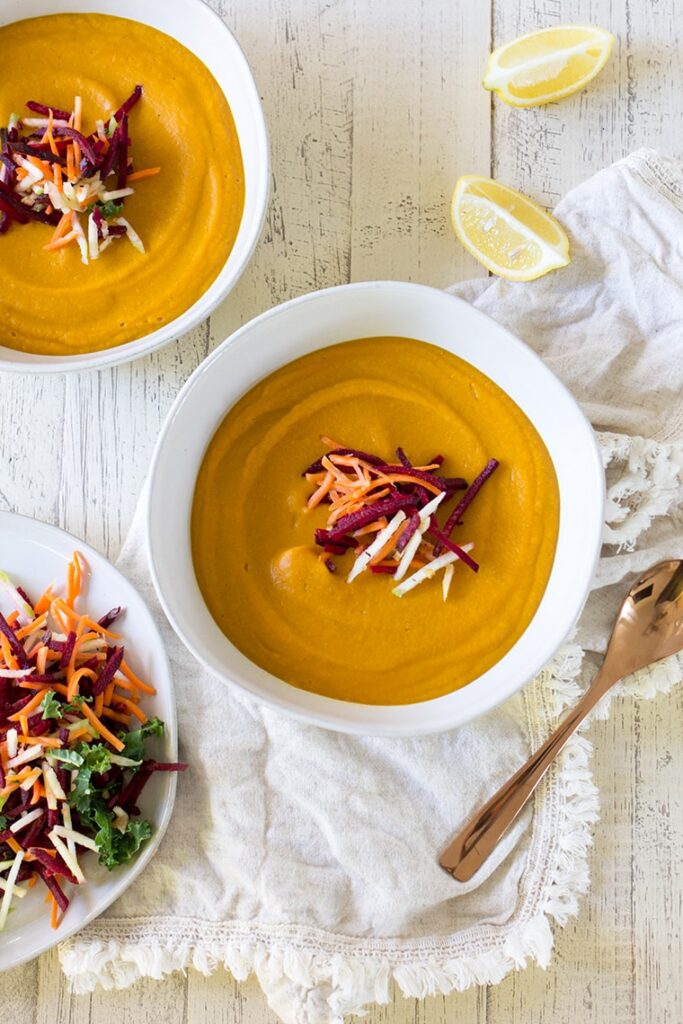 This soup is healthy and packed with nutrients but also incredibly satisfying on a cold day for lunch or anytime you need a substantial and savory meal. Not all detoxes mean you have to starve yourself folks! Eating real, whole foods that warm your belly and also decrease bloat and inflammation are where it's at.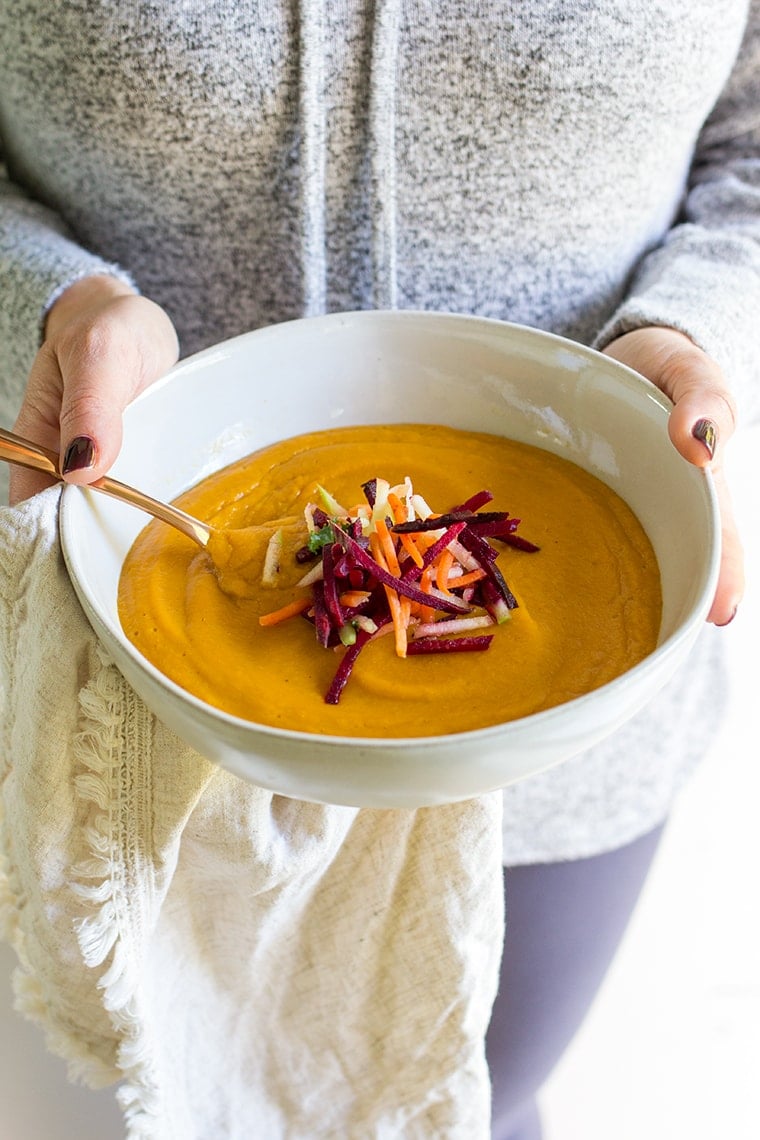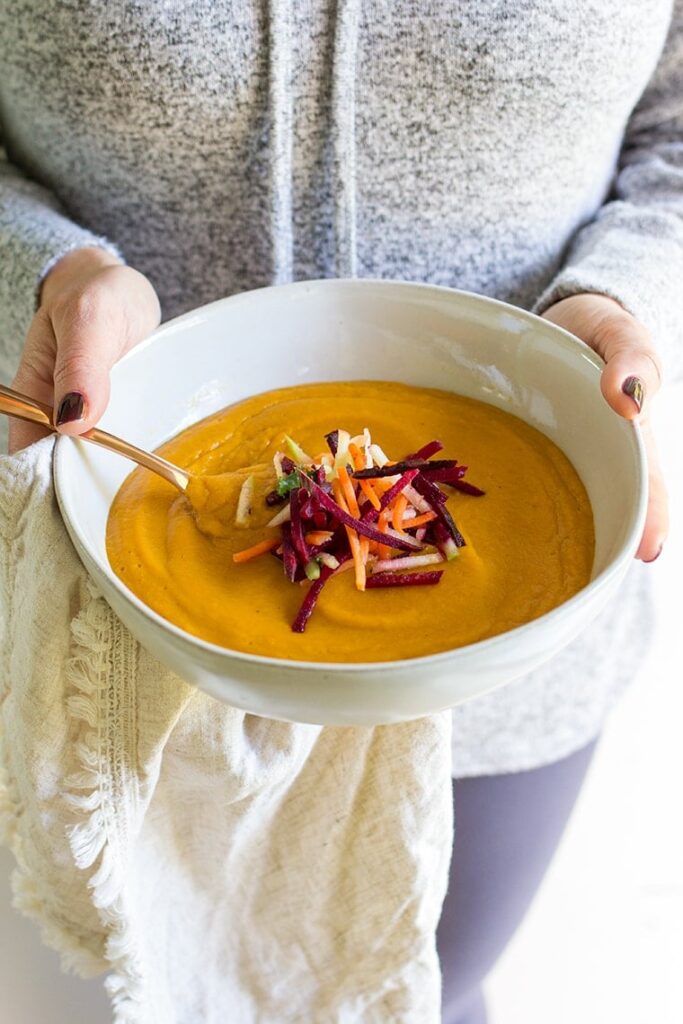 Happy New Year friends! I hope you will try this recipe and enjoy it as much as I do. For the full detox I am following, you can visit Tone It Up and download it yourself. Here's to a healthy new year!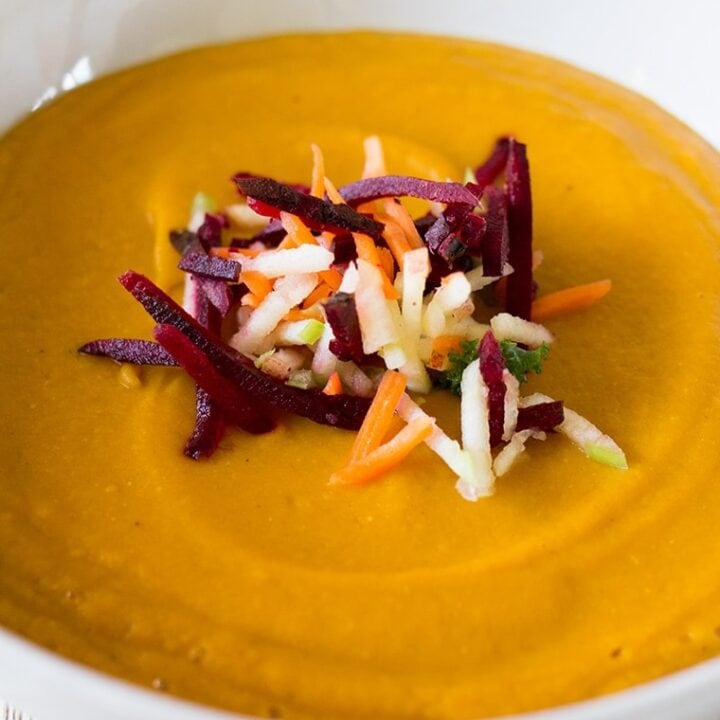 Red Lentil Ginger Carrot Soup
Sweet and spicy soup packed with nutriment rich carrots and hollistic healing ginger!
Ingredients
2 tablespoon extra-virgin olive oil
1 cup diced onion
1 tablespoon minced garlic
1 tablespoon minced ginger
2 lbs chopped carrots
1 medium potato, peeled and chopped
6 cups low-sodium chicken or vegetable broth
kosher salt
ground pepper
Instructions
Heat olive oil over medium-high heat in a heavy bottomed stock pot. Add onion and ½ teaspoon salt and cook until onions just start to caramelize, 10 minutes. Add garlic and ginger and cook, stirring, for 2 more minutes. Stir in carrots, potato, and stock. Simmer, covered, for 15-20 minutes until the carrots are fork tender. Remove from heat.
Using an immersion blender, or a conventional blender working in batches, puree the soup to desired consistency, thinning with more stock if desired. Add salt and pepper to taste.