Do you have a favorite recipe? When I first posted this recipe for Red Velvet Cream Cheese Brownies almost two years ago, I had no idea that it would quickly become the most searched, pinned, made, re-blogged, and loved recipe on my site! It seems you might have a favorite recipe after all...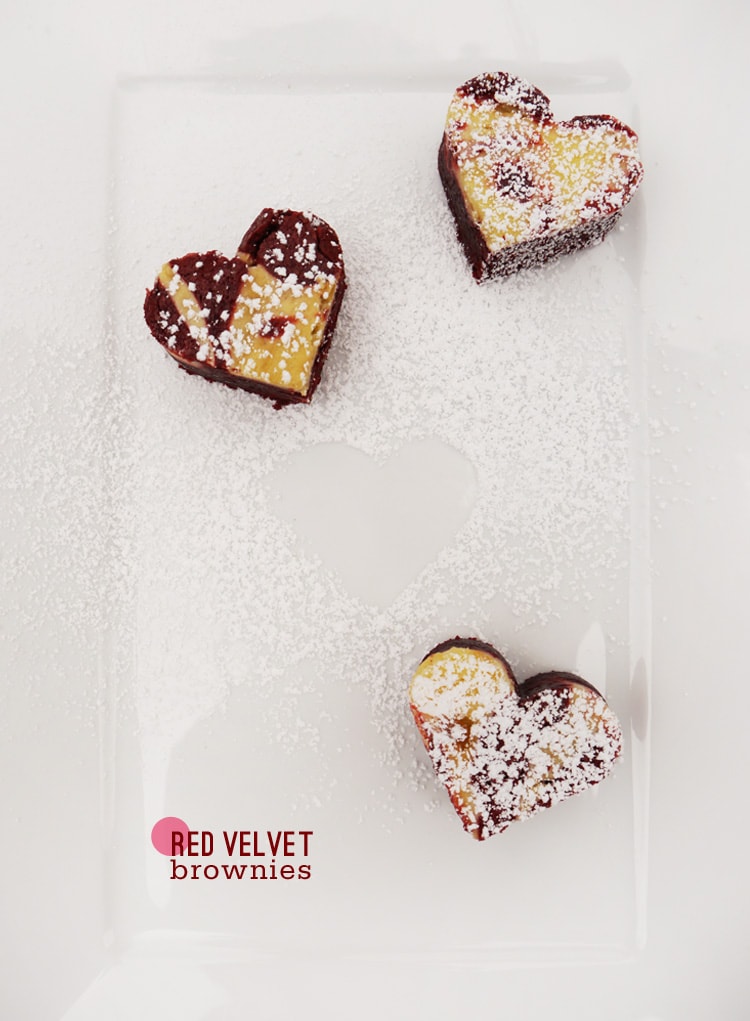 To show my love to you, I made a batch of your favorite brownies for Valentine's Day. Two years later they are still just as easy make and delicious to eat as ever.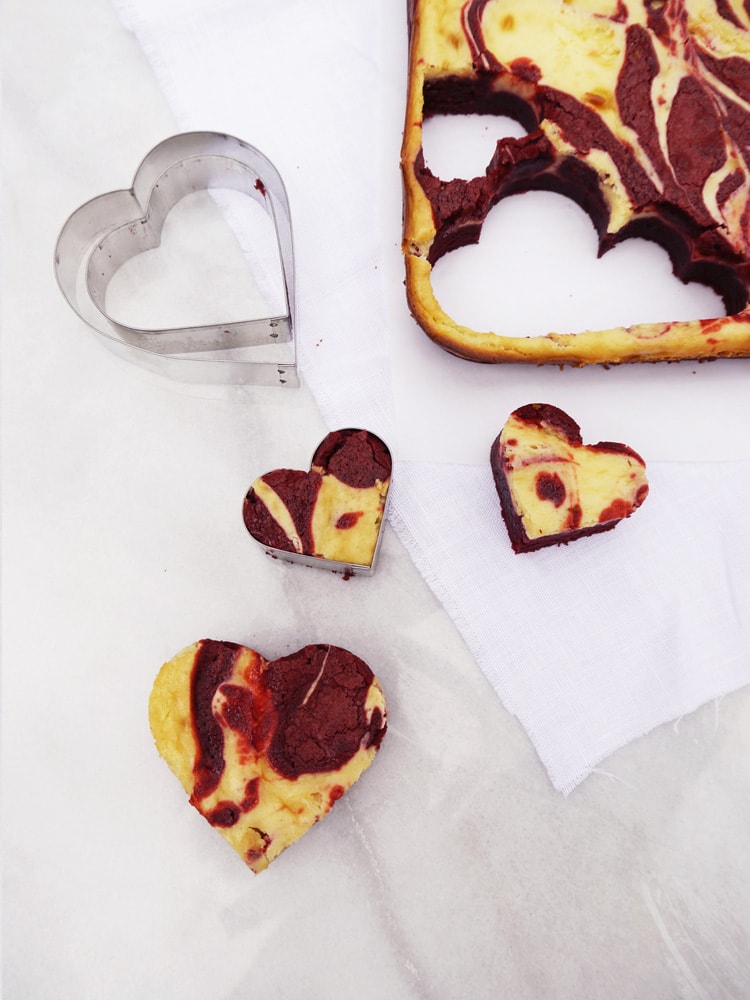 Cut into mini heart-shaped bites and sprinkled with powdered sugar, these Red Velvet Cream Cheese Brownies are little bites of heaven.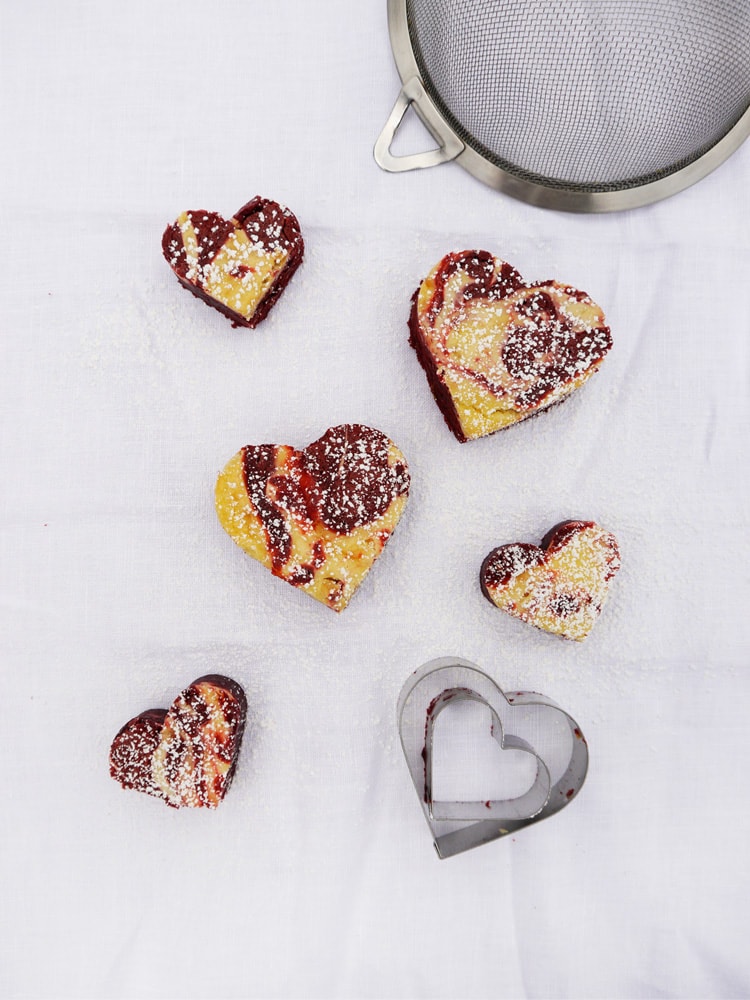 photos by Leah Bergman
Red Velvet Cream Cheese Brownies

Red Velvet Layer
1 stick (8 Tbsp) unsalted butter, melted
1 cup sugar
1 teaspoon vanilla extract
¼ cup cocoa powder
Pinch salt
1 small bottle red gel food coloring (about 2 Tbsp)
1 teaspoon apple cider vinegar
2 eggs
¾ cup all-purpose flour
Cream Cheese Layer
8 ounces cream cheese, softened
¼ cup sugar
1 egg
½ teaspoon vanilla extract
Directions:
1. Preheat oven to 350 degrees. Grease an 8 x 8 inch pan and set aside.
2. In a bowl mix melted butter, sugar, vanilla, cocoa powder, salt, food coloring, and vinegar, mixing well with a wooden spoon.
3. Mix in the eggs beating until smooth.
4. Mix in the flour a little at a time until all combined.
5. Pour the batter into the prepared baking pan, reserving about ⅓ of a cup for the top layer.
6. In a separate bowl whisk together softened cream cheese, sugar, egg and vanilla until smooth. Pour cream cheese mixture into pan over brownie.
7. Using a spoon dollop reserved brownie mixture over cream cheese. Use a skewer or knife to make large swirls through the batter layers.
8. Bake the brownies for 30-40 minutes until cream cheese is just set on top.. Remove to a cooling rack and allow them to cool completely before cutting.
To store: Cover and keep in refrigerator.