Does anyone else get really, really excited when strawberries are in season? This past weekend I picked up some of the sweetest strawberries from the grocery store and it reminded me of a recipe I haven't made in some time…Roasted Strawberry Yogurt Parfaits!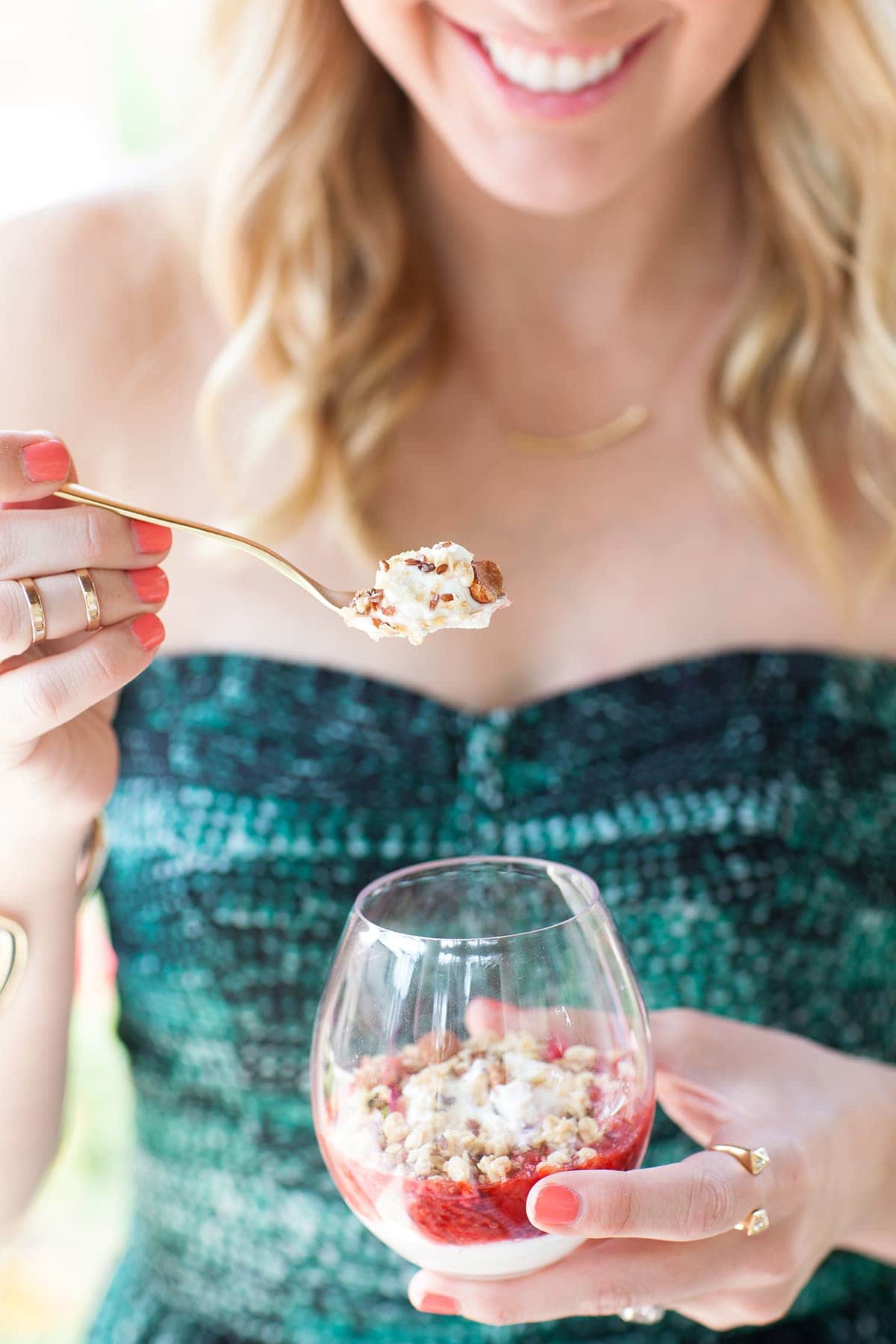 It seems silly to roast strawberries when they are already so sweet and fresh, but it's absolutely delicious and just intensifies the already pie-like flavor of fresh berries. Of course you could always pile on some fresh strawberries as well as the roasted. I say, the more the better! Here's how to make this easy breakfast or brunch treat…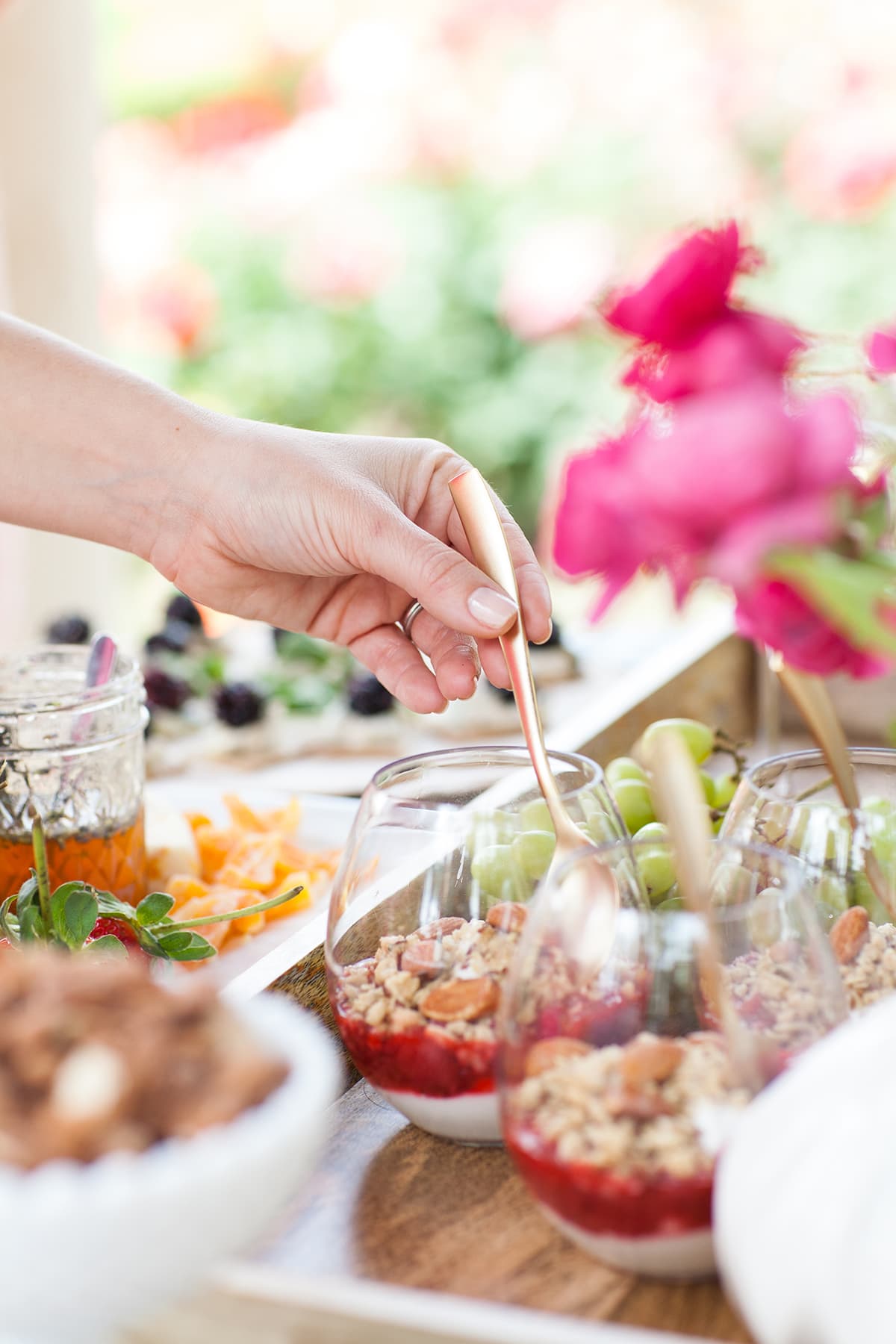 photos by Joanne Pio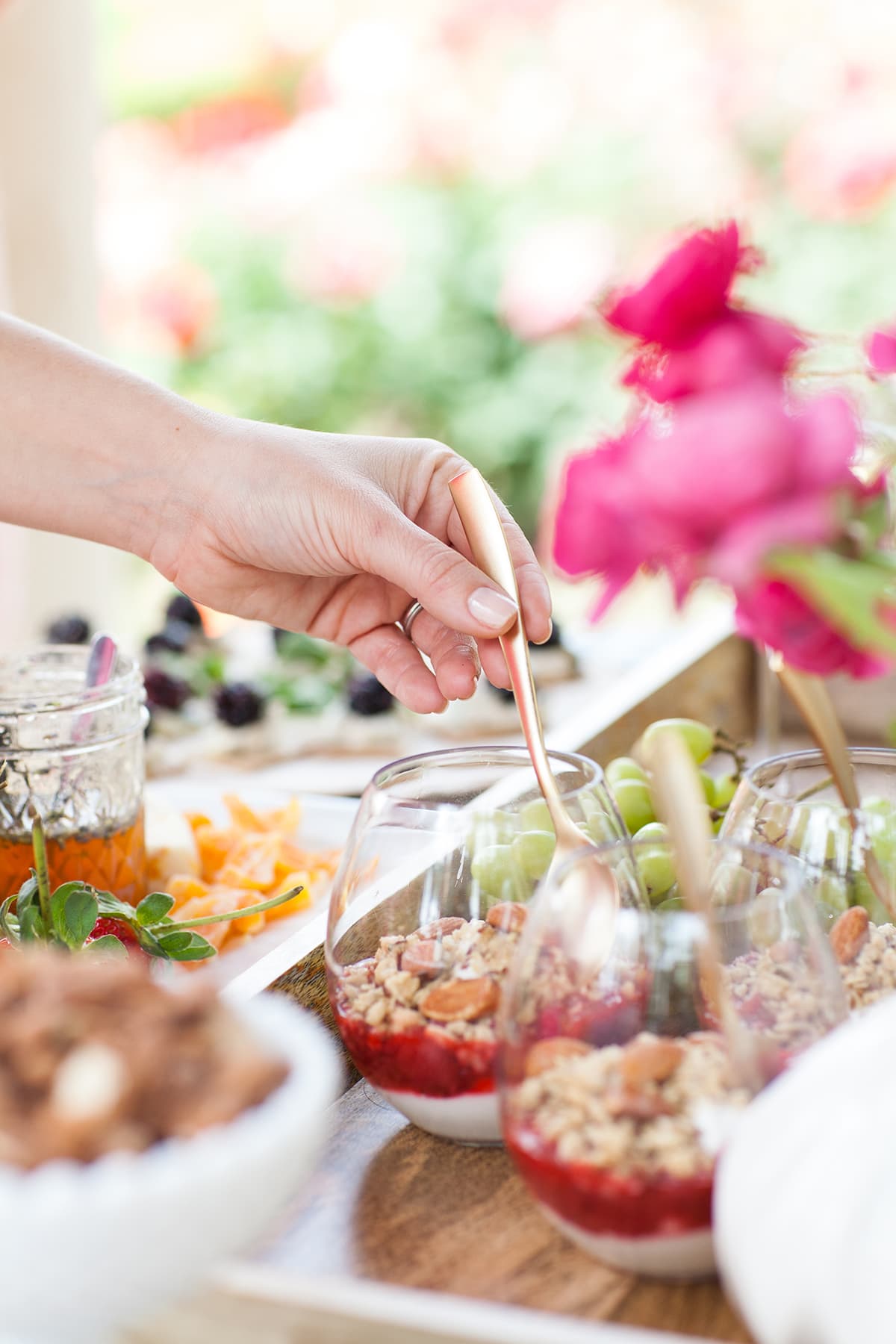 Roasted Strawberry Yogurt Parfaits
2016-05-23 10:38:37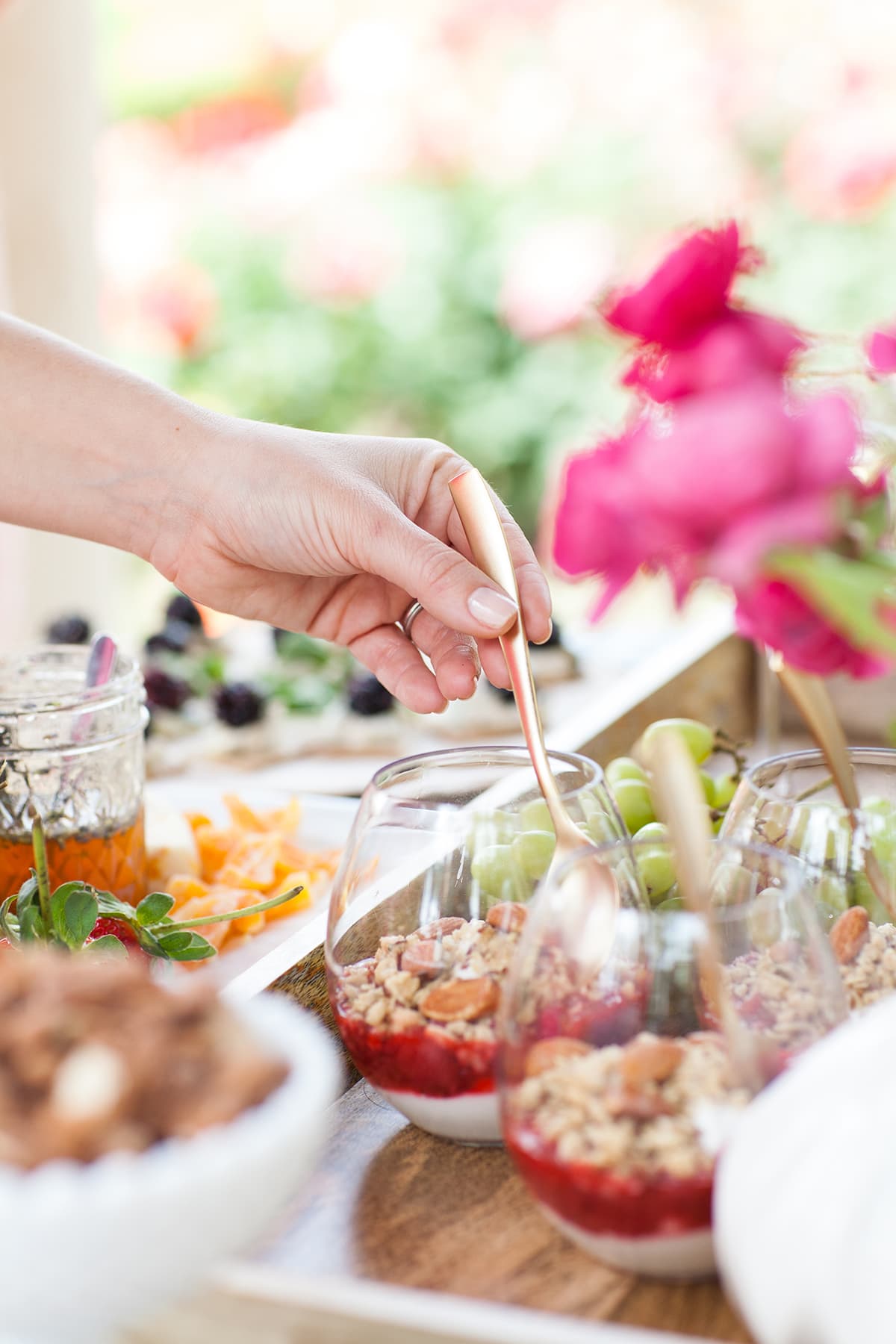 Serves 4
Ingredients
16 oz carton fresh strawberries
2 Tablespoons sugar
17.6 oz plain Greek yogurt
hemp granola
Blue Diamond Oven Roasted Sea Salt Almonds
Instructions
Pre-heat oven to 400 degrees. Wash and slice strawberries and arrange on a foil lined baking sheet
Sprinkle strawberries with sugar and bake for 15-20 minutes or until strawberries are roasted, bubbly and the juices have released.
Once cooled, remove roasted strawberries and their juices to a storage container and refrigerate until ready to assemble parfaits.
To assemble
Layer yogurt, strawberries and granola. Top with a few Blue Diamond Oven Roasted Sea Salt Almonds and serve.
Freutcake https://www.freutcake.com/