Summer is on it's way, it's time to up your salsa game with this Roasted Tomatillo and Jalapeño Salsa.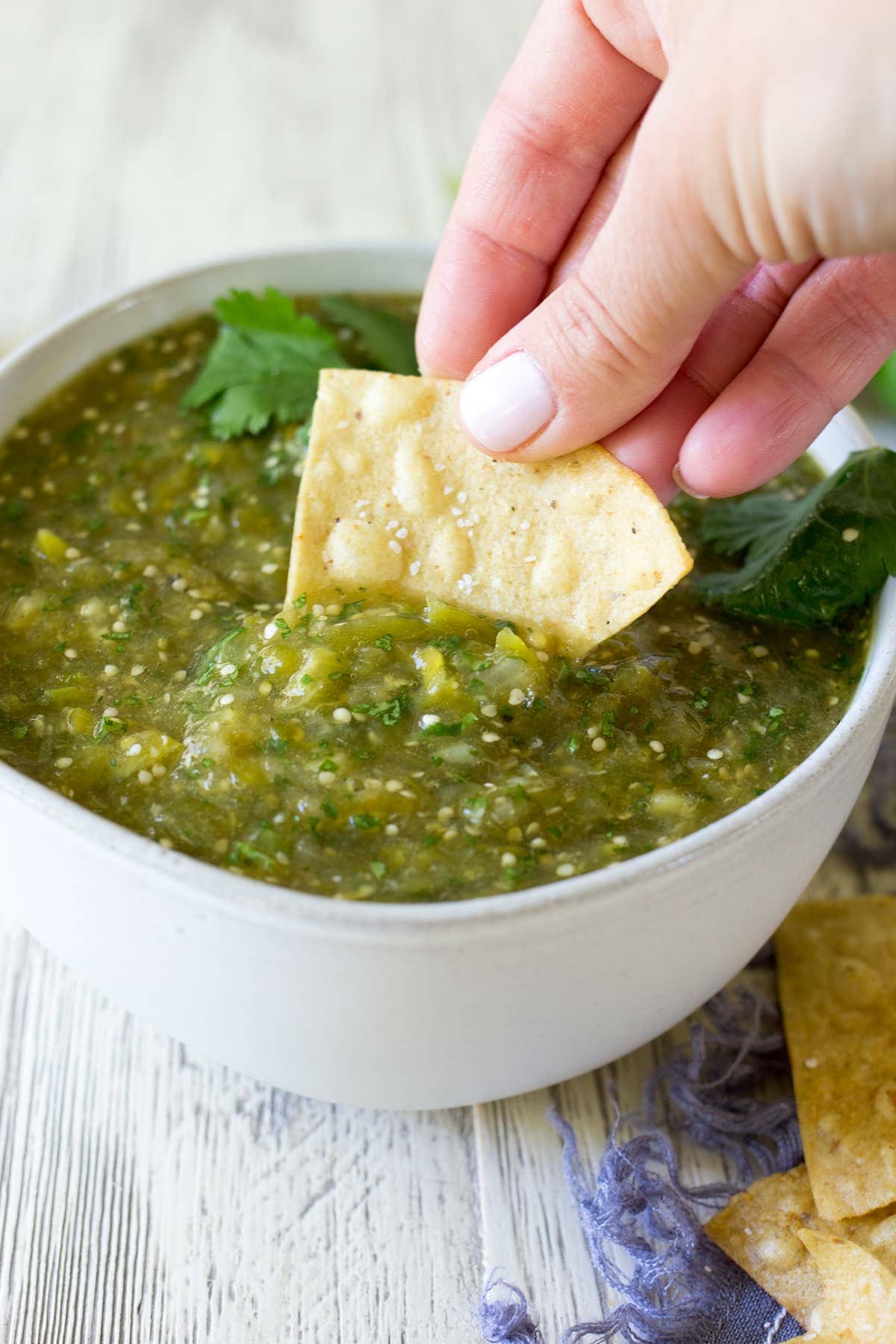 For YEARS now I've purchased my salsa from the store and always felt sort of mediocre about it. I will admit there are a few good green salsas on the market that I've found but the thought of making my own has always intrigued me.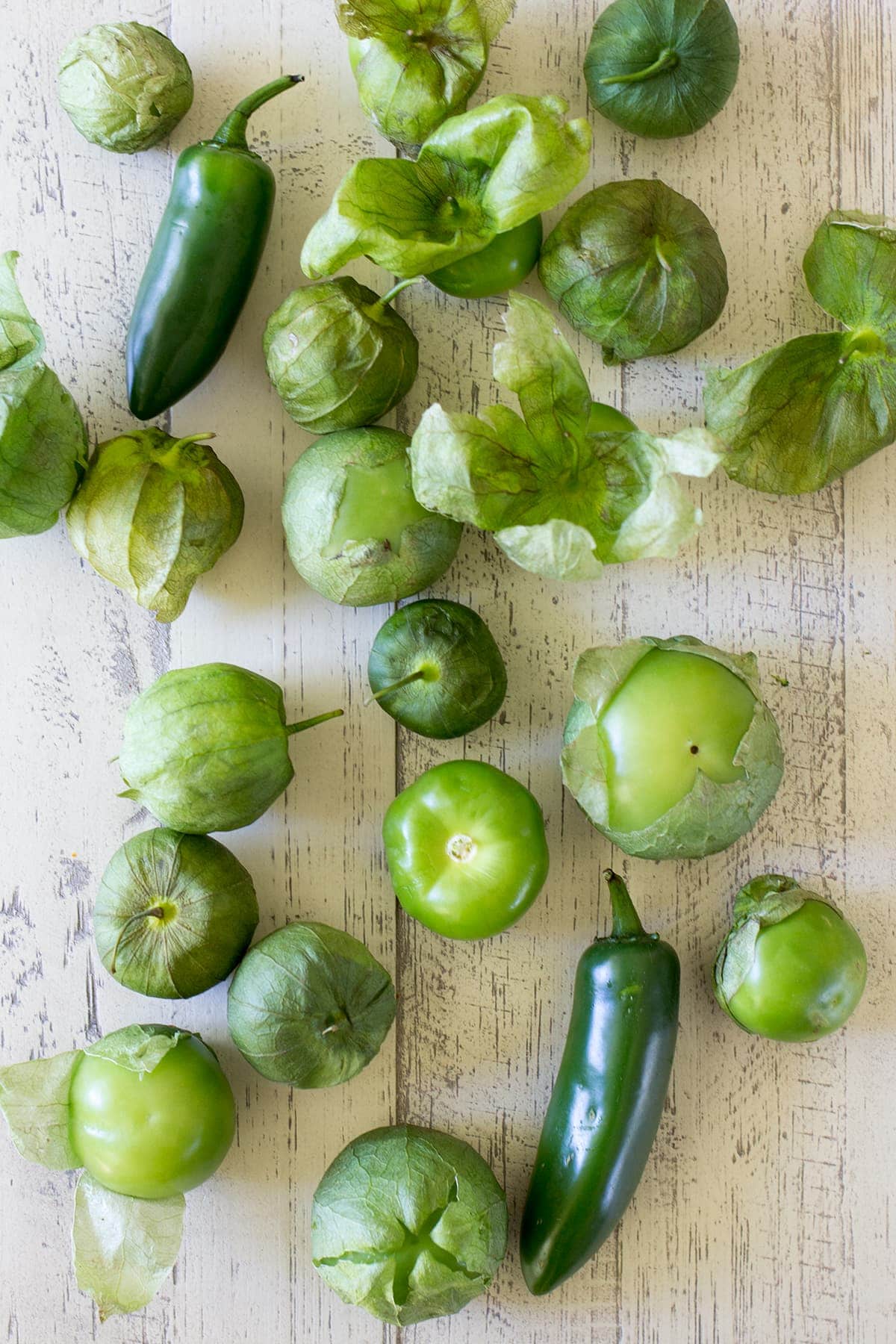 It can't be that hard, right? Just puree a few fresh ingredients and bam! salsa. So I looked up this recipe, and that's basically how the story goes. I made a few minor adjustments to the recipe to simplify it and in no time I had fresh salsa on my table!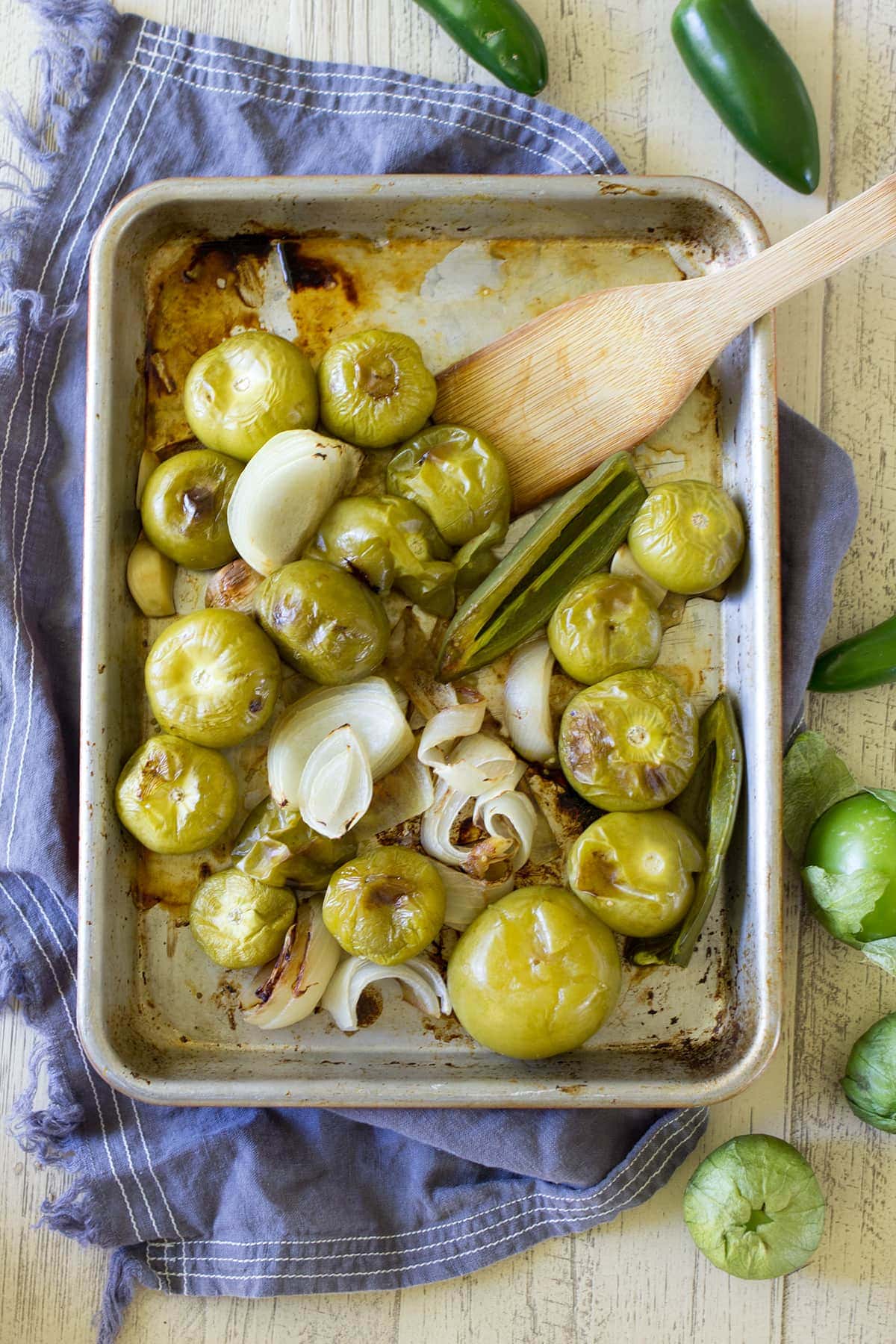 So, have you ever cooked with tomatillos? They are those green "paper covered" tomatoes usually found next to the fresh chilies in your produce department. Remove the husk and give them a good wash to remove the sticky film and they are ready to roast! The original recipe calls for charring them up a bit in the broiler first but I simplified the process by roasting all of the ingredients together in a hot oven. The onions, tomatillos, garlic and jalapeños roast up and develop even more flavor before being blended into chunky salsa goodness.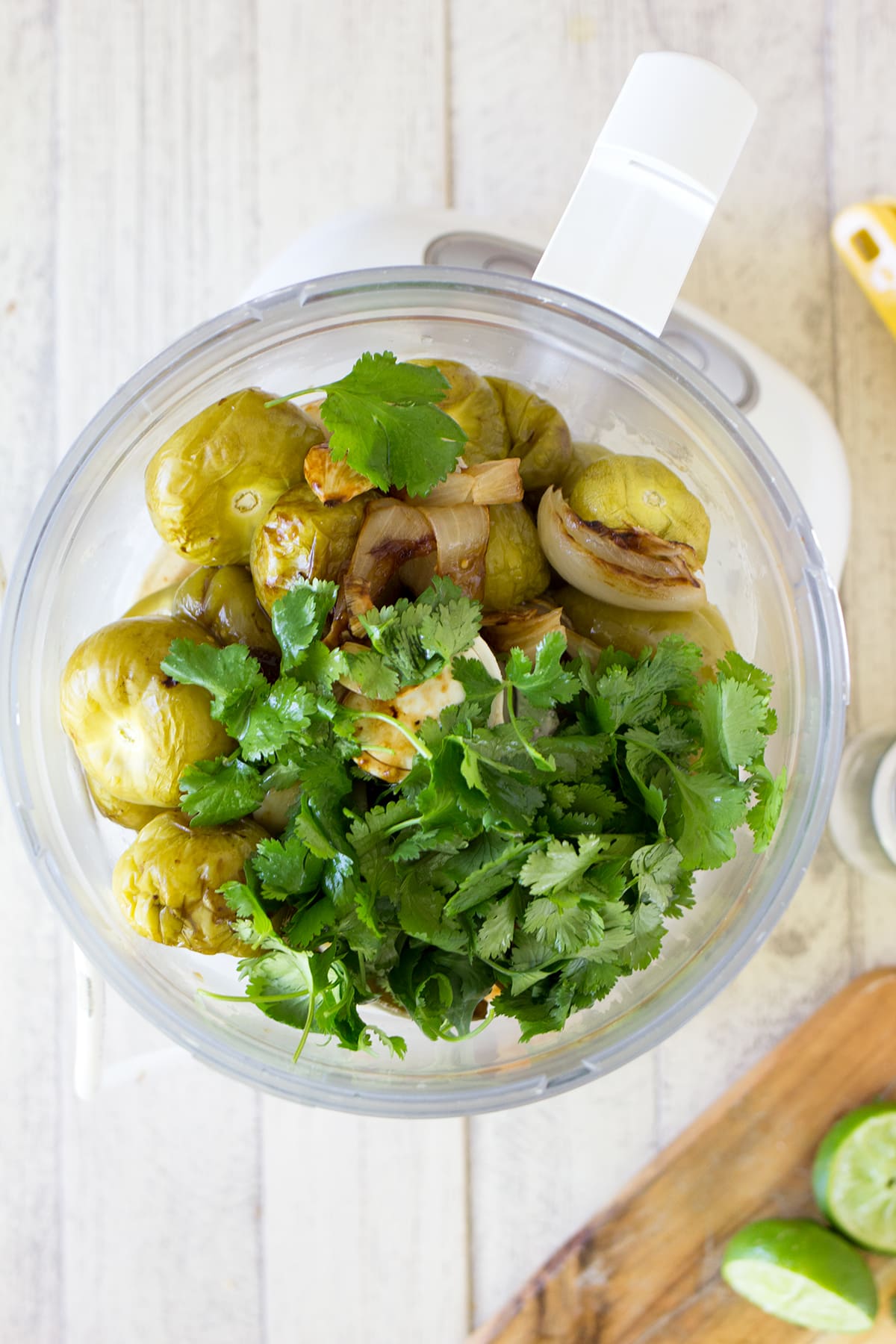 Scrape the roasted veggies into a food processor, add in a heaping handful of fresh cilantro and a hearty squeeze of lime before pulsing.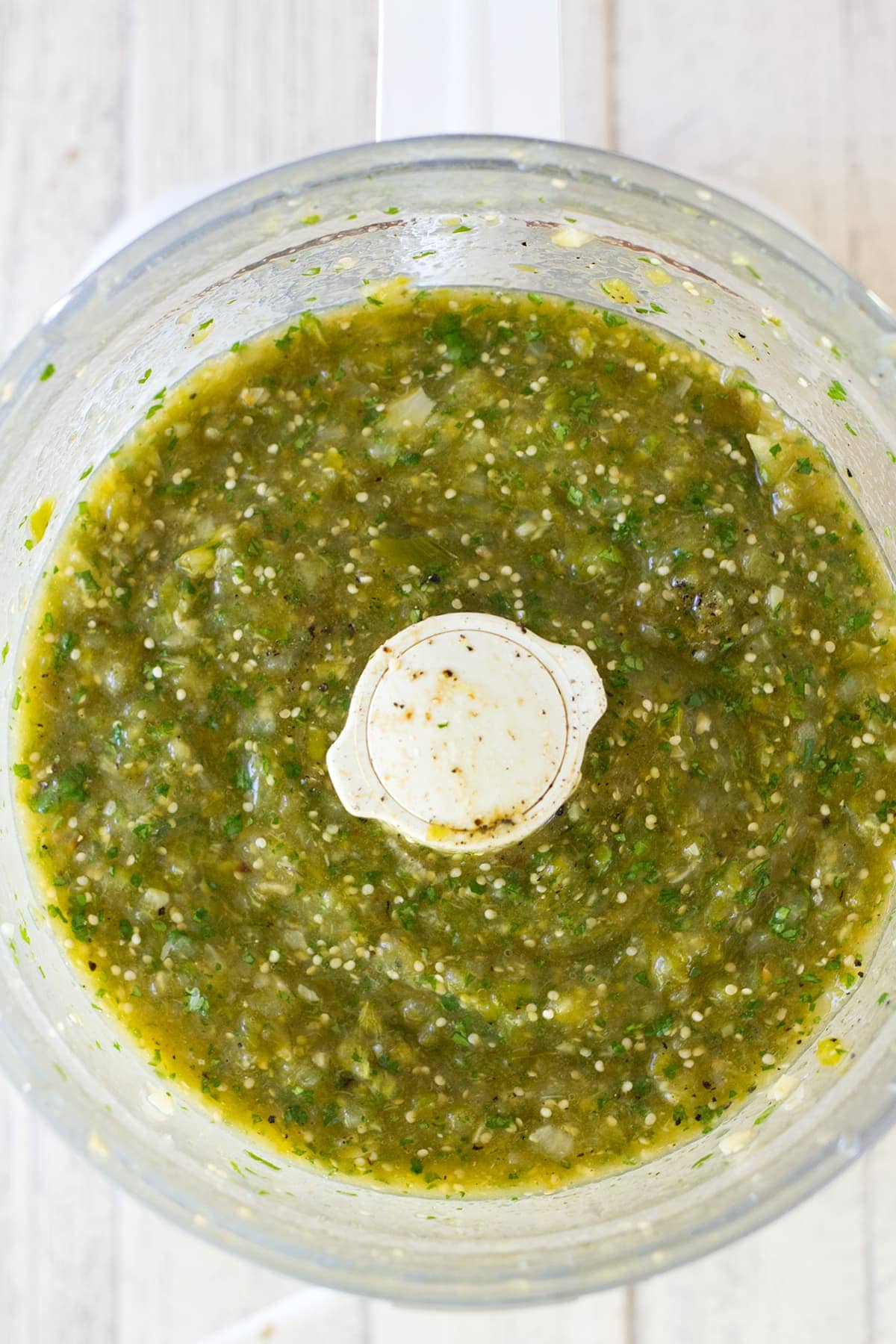 Look at that roasted salsa verde goodness! Little flecks of cilantro and blackened bits of charred jalapeno give this salsa it's flavor. Next time I might try fire roasting a few of the peppers over an open stove flame before adding them to the oven mix, but that's for another day and another batch of salsa. Oh, yes there will be more.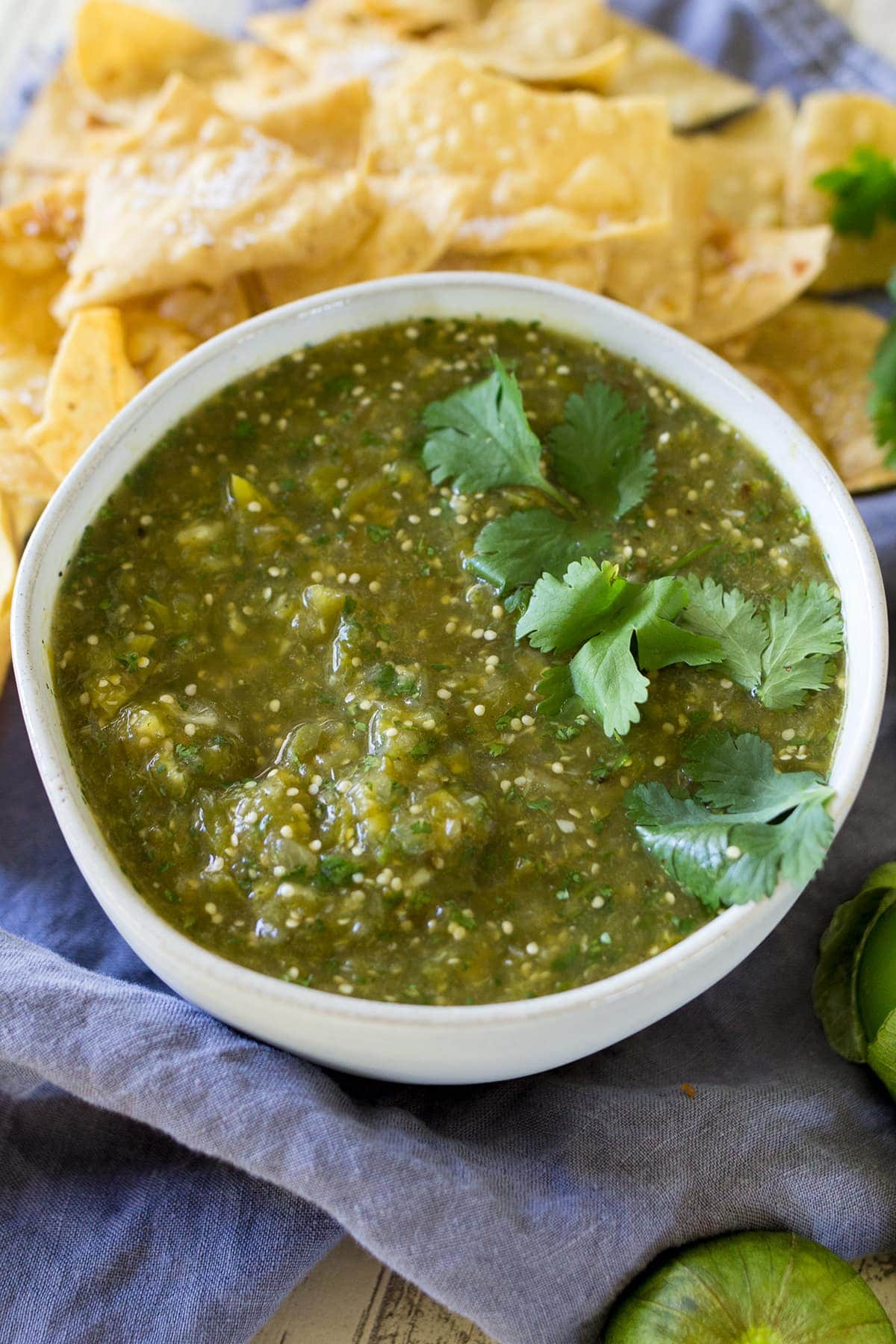 Next up, salty chips and a margarita or two are in order. After shooting this post I made myself a quick lunch of rotisserie chicken, tortillas, and this salsa. Heaped over chunks of chicken, with a side of salty chips, this salsa verde was perfection.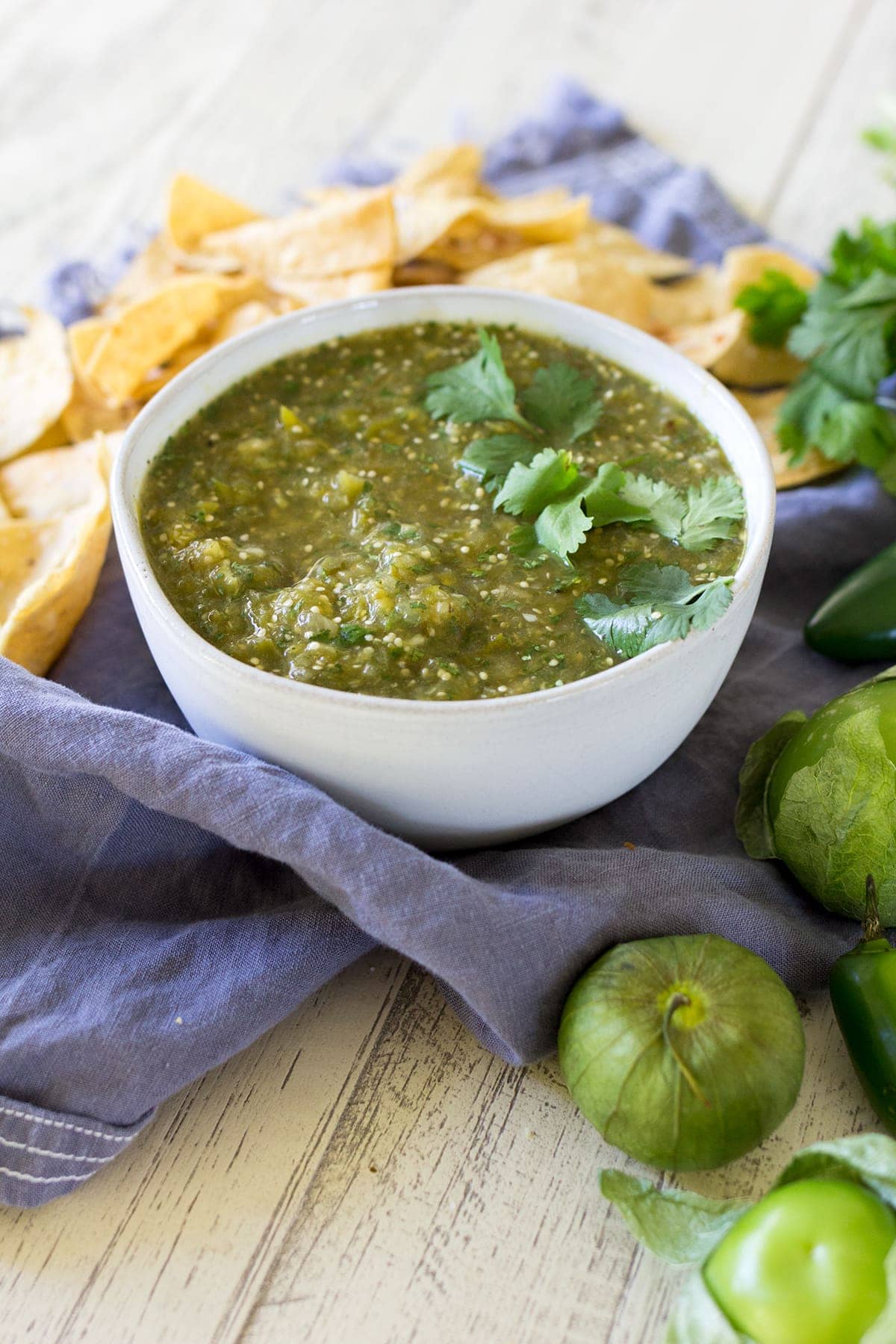 I hope you will give this recipe a try! It'll be a new summer staple, I'm sure of it.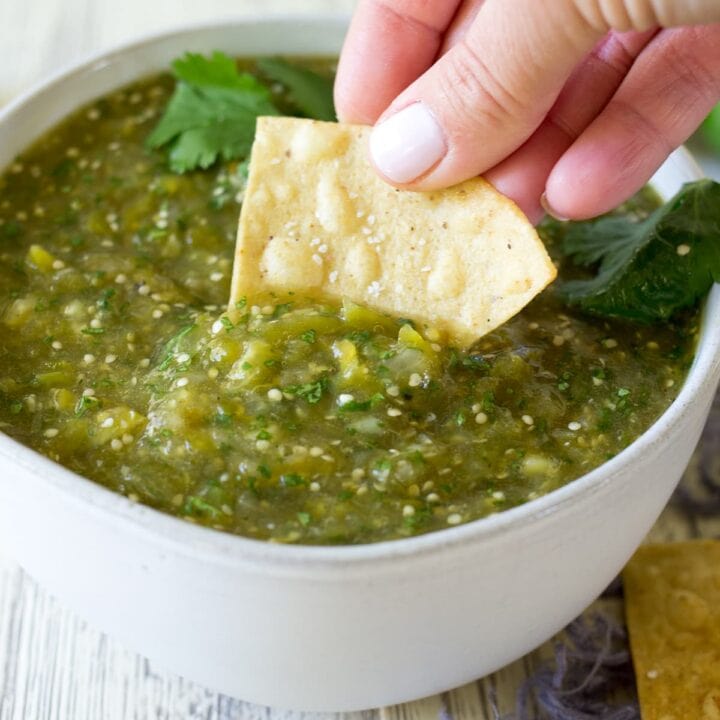 Roasted Tomatillo and Jalapeño Salsa
Ingredients
1 ½ pounds fresh tomatillos
2-3 fresh jalapeño chiles, stems and seeds removed & cut in half
3 garlic cloves, peeled
½ large onion, cut into wedges
2 teaspoons coarse salt
black pepper to taste
juice of one lime
⅓ cup fresh cilantro
Instructions
Preheat oven to 450.
Remove husks from tomatillos and wash well to remove any stickiness.
On a rimmed baking sheet combine tomatillos, jalapeños, onions, and garlic cloves.
Bake for 15-20 minutes or until garlic is golden and veggies are roasted slightly with charred spots.
Remove veggies from oven and allow to cool.
Add roasted veggies to food processor along with cilantro and lime juice.
Pulse until you achieve the desired texture. I like mine a bit chunky!
Season with salt and pepper, taste and season again if needed.