If you've ever attended a party where you stalked a particular appetizer plate like a panther...then you can relate to how I felt the fist time I dipped a soft and chewy cube of sourdough bread into a bowl of this Spinach Artichoke Veggie Dip. It wasn't wasn't my first time tasting this classic party dip, but something about this specific bowl was simply irresistible. It was the best version I had ever had!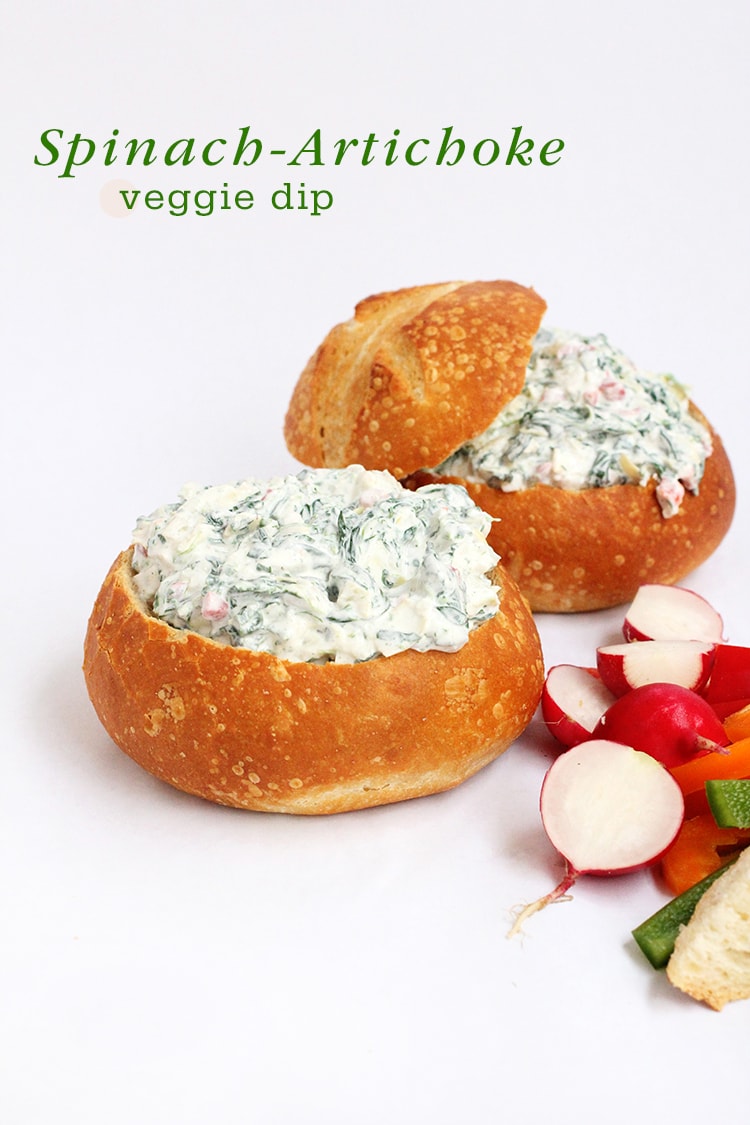 Crunchy water chestnuts, artichoke hearts, and sweet little pimentos add such an addictive quality. Plus nothing can be less than delicious when it's served in a bowl made of bread. Here's the secret recipe from the hostesses themselves, my Two Chums.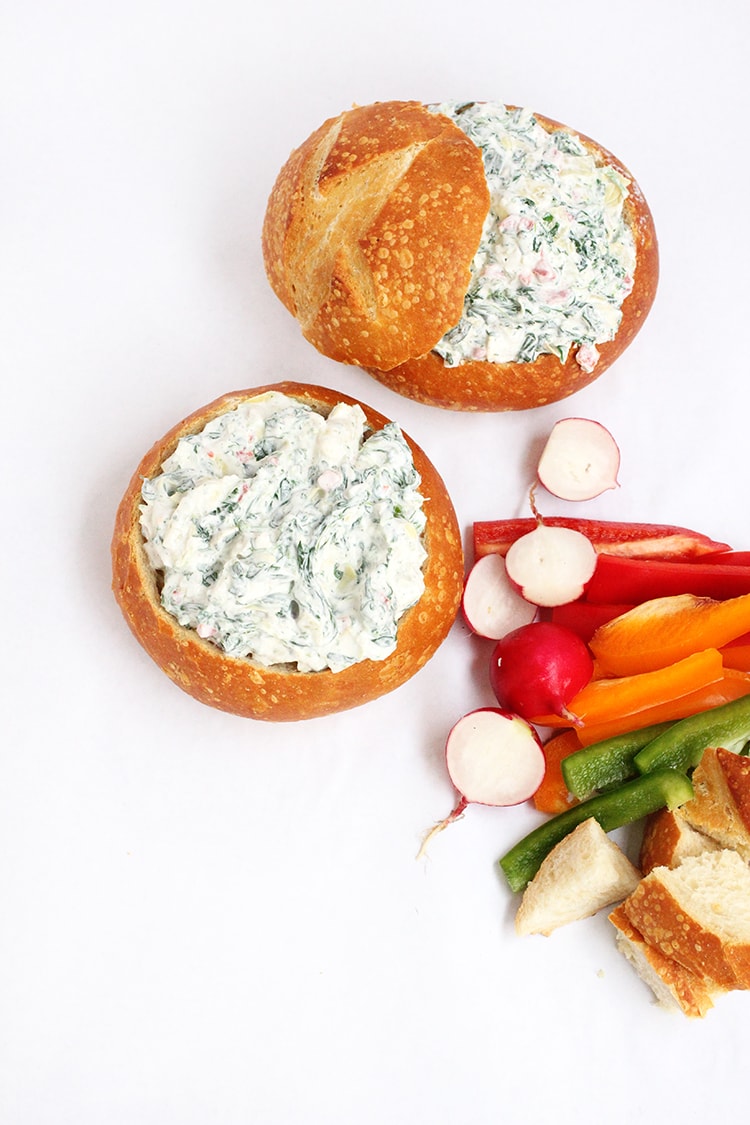 photos by Leah Bergman
Spinach Artichoke Veggie Dip - recipe by Two Chums
16 oz sour cream
1- 4 oz jar of diced pimentos, drained
1- 10 oz can of artichoke hearts (not marinated), chopped
1- 8 oz can water chestnuts, diced
10 oz package of frozen chopped spinach, defrosted and drained
1- packet of Hidden Valley Ranch Original mix
1- large or 3 mini sourdough boules
assorted fresh veggies for dipping
Directions:
1. In a large bowl, mix all ingredients together and refrigerate 30 minutes or overnight if possible.
2. Just before serving cut a "lid" out of the center of the sourdough bread loaf. Cube the removed bread and reserve for serving.
3. Serve with fresh veggies for dipping and cubed sourdough bread.