Happy Friday, friends! So, have you ever made Sugar Cookie Fruit Pizzas? This is one of those fun and kitschy recipes you see all over Pinterest and think, one day I'd like to make those just for fun! Well, let me tell you...I made them and they were surprisingly good.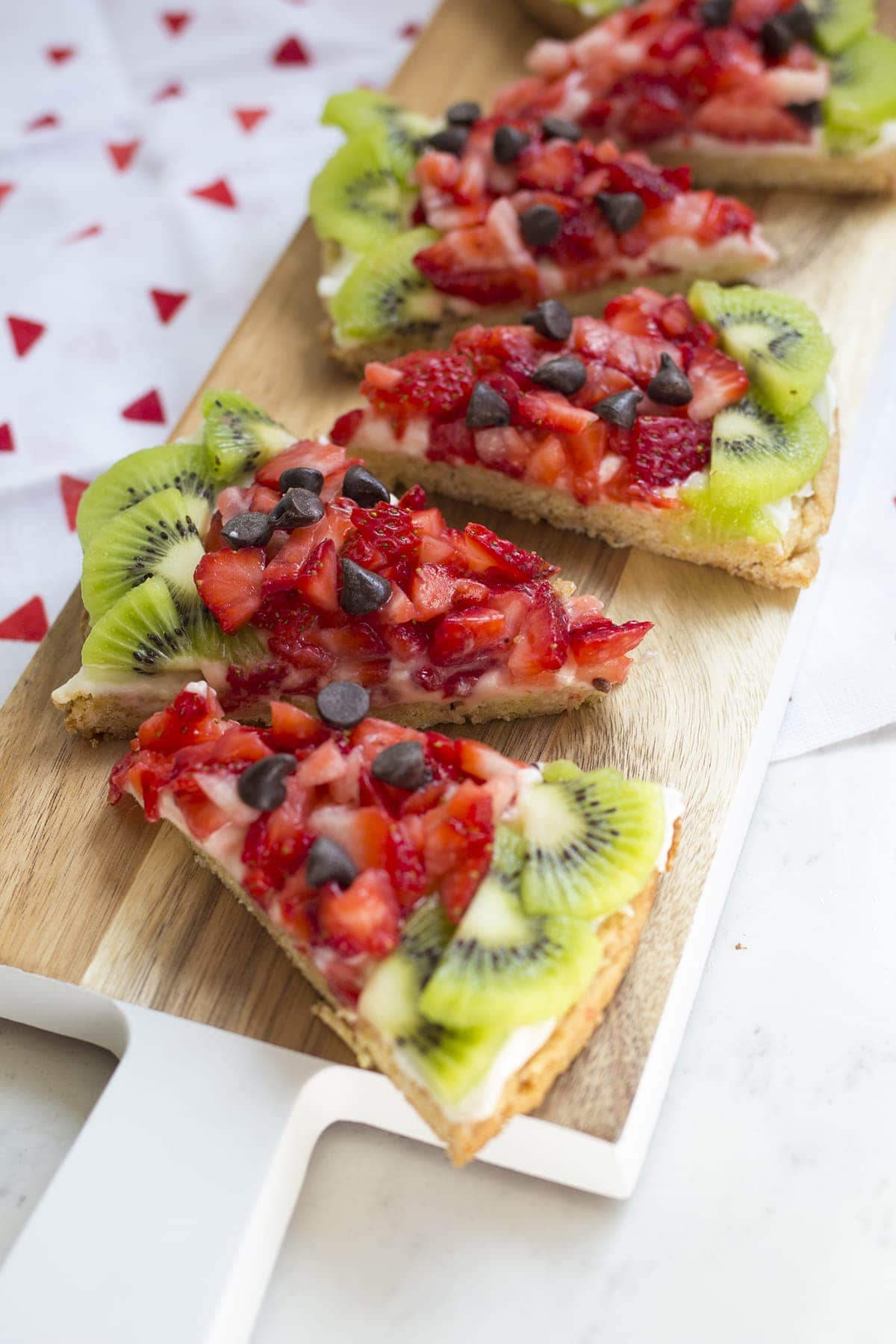 First up, "watermelon pizza" which is really just a sugar cookie crust with cream cheese frosting, a row of sliced kiwi for the rind and center of strawberry and chocolate chip watermelon "seeds." I have to say, it's easy to make and absolutely adorable!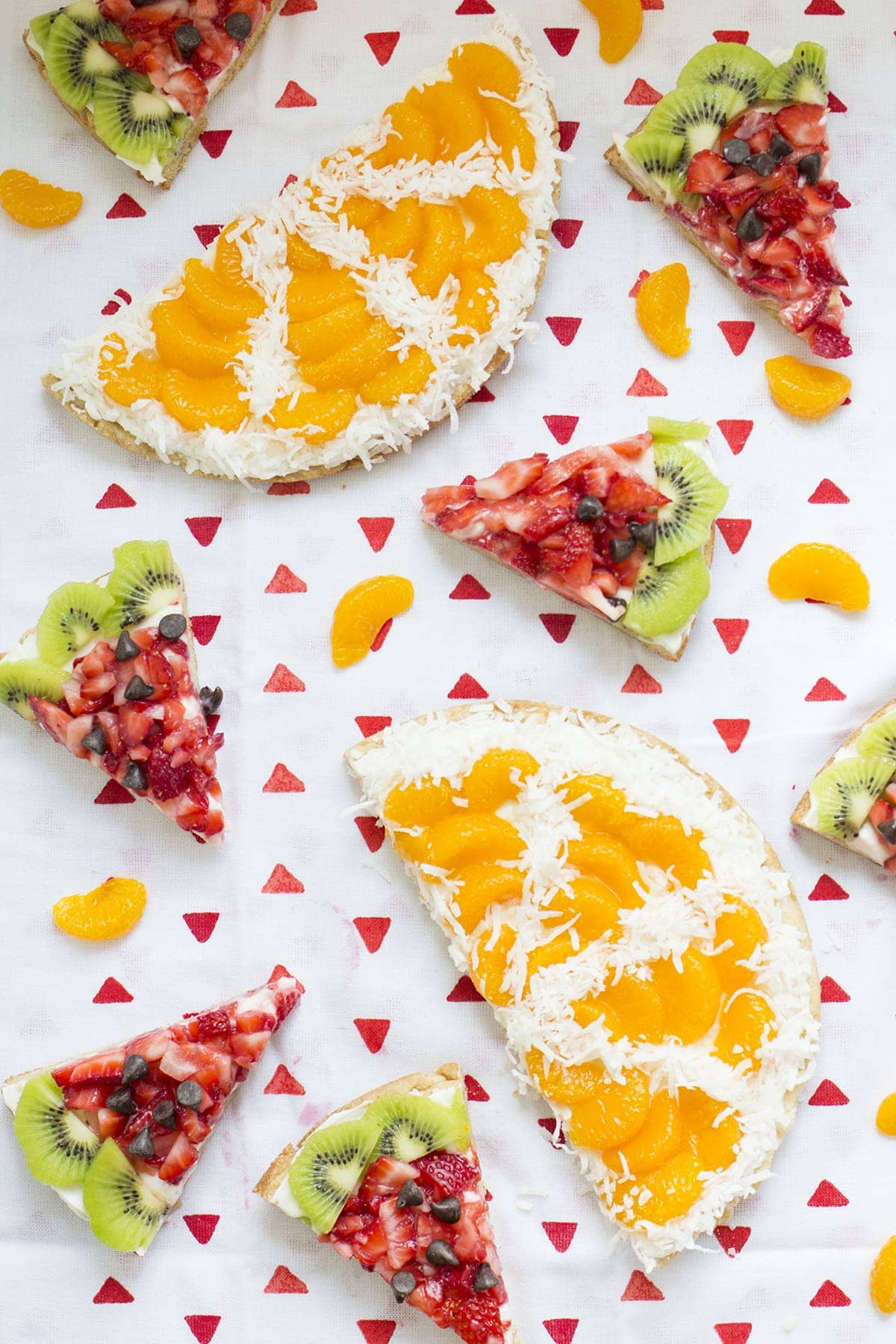 And then there is the giant orange slice made up of a sugar cookie crust, cream cheese frosting, mandarin orange segments and shredded coconut. Cut in half and this pizza looks like a juicy slice of orange!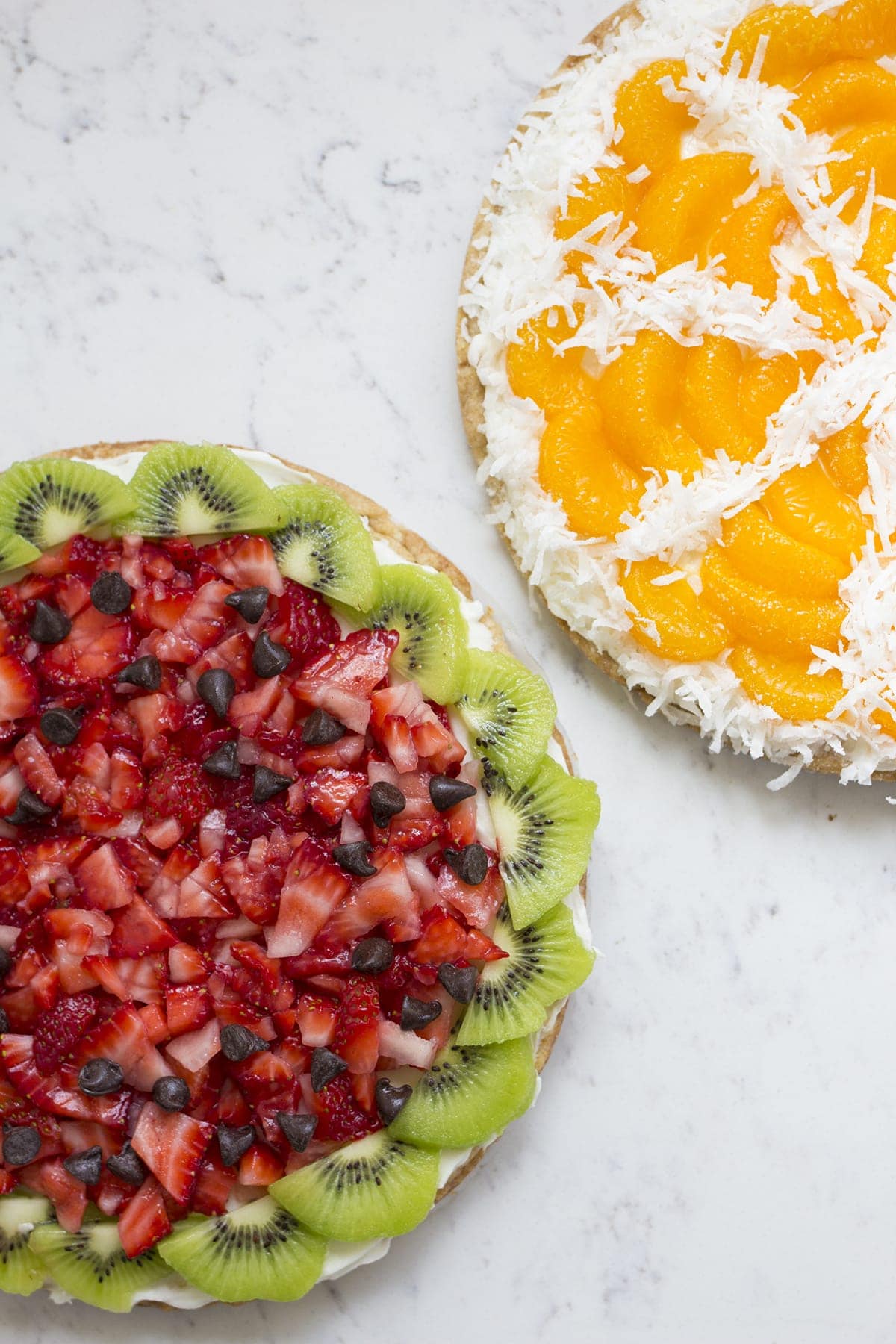 These fruit pizzas would be perfect served with champagne for a fun girls night or equally as cute served pool side for a summer party.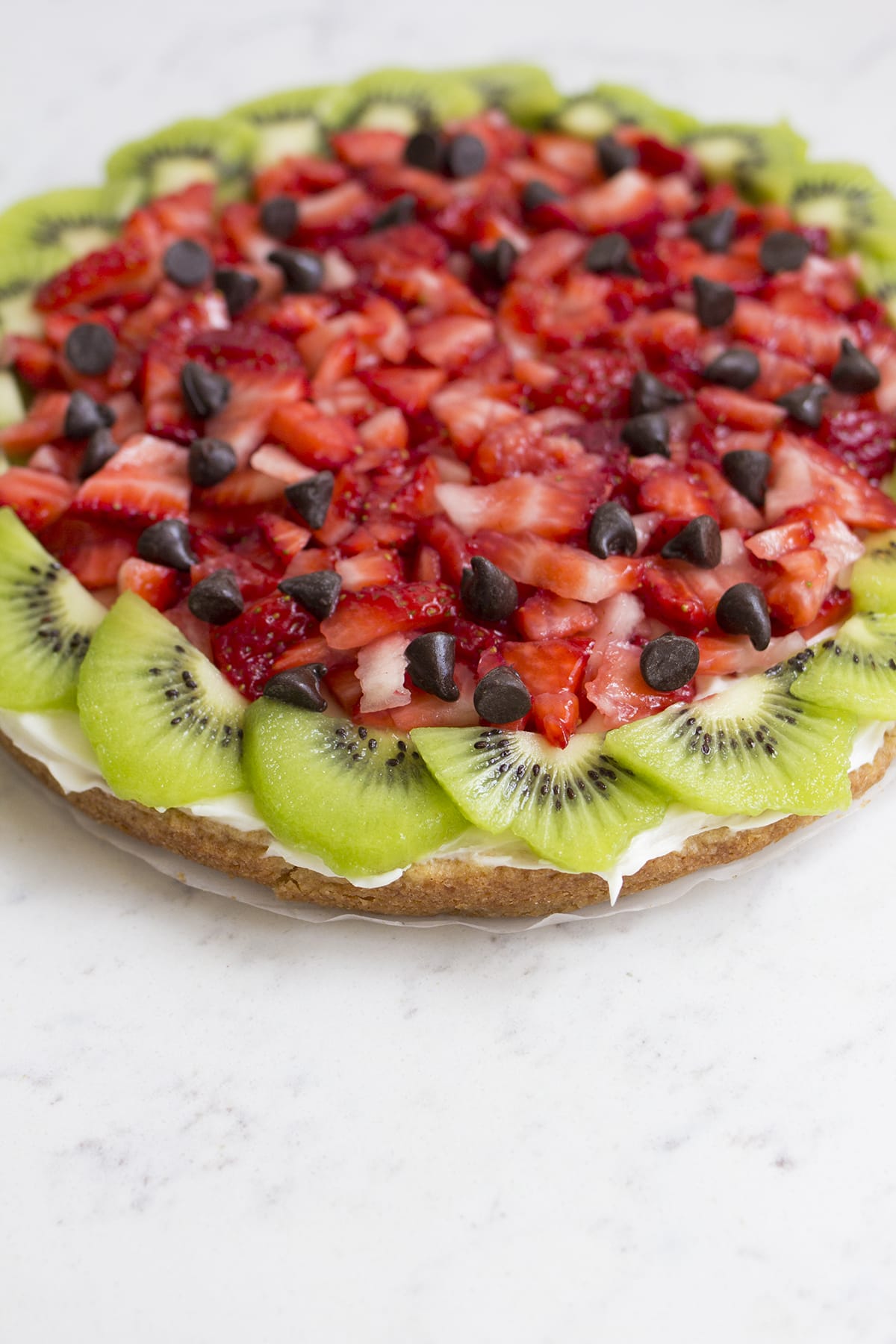 While the original version of the recipe calls for a marshmallow fluff & cream cheese frosting, I chose to keep it simple with a basic cream cheese frosting instead. But by all means, fluff it up if you are into that! As for the crust, you can absolutely use your favorite sugar cookie recipe or take the shortcut I did and use a package of sugar cookie mix. Which ever way your cookie crumbles (see how I did that?) you'll have a sweet and fruity dessert in no time.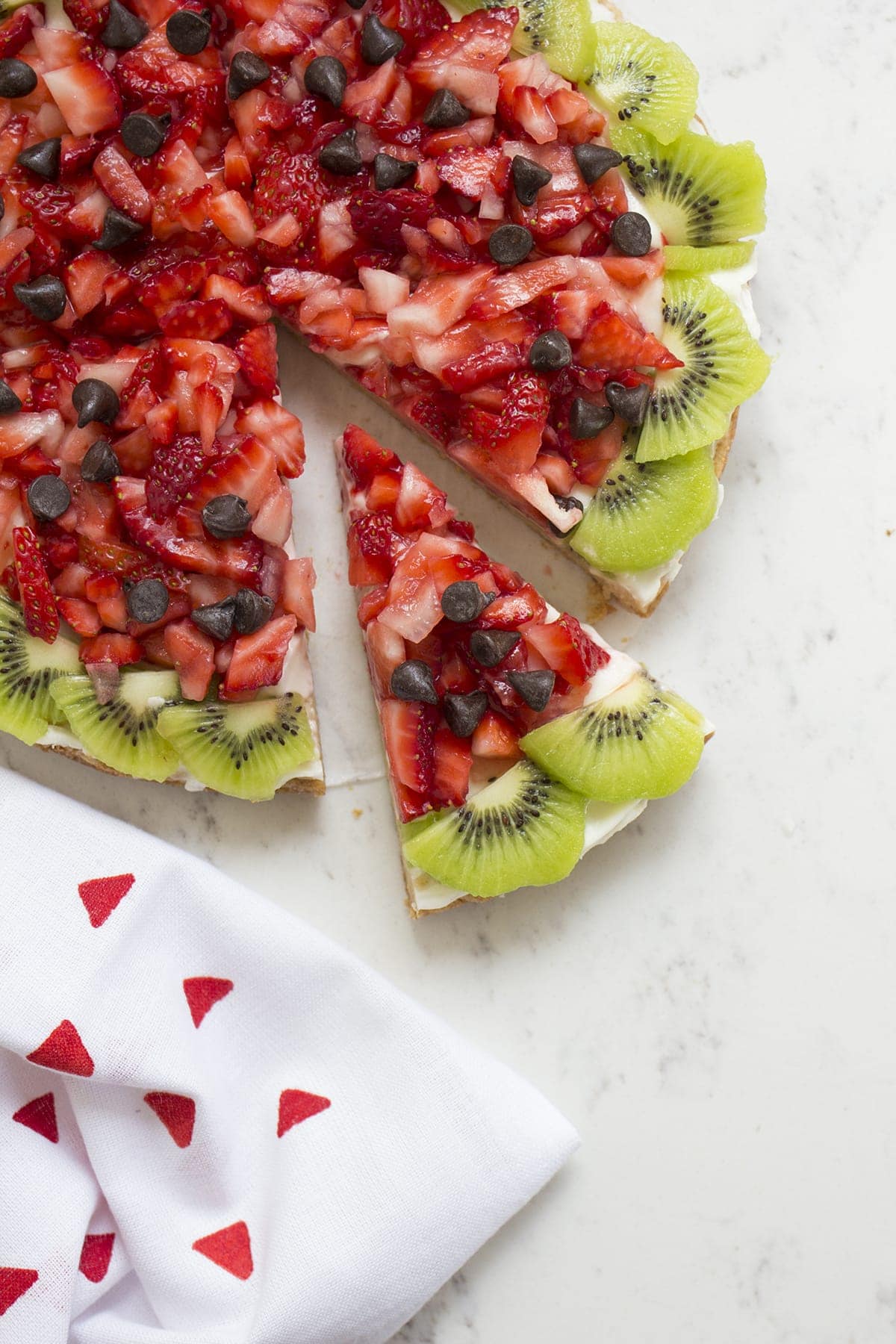 Honestly, is this watermelon pizza not the cutest thing you've seen all day? I kinda want to throw a watermelon themed party JUST to make a bunch of these. Everyday-easy summer dessert solved!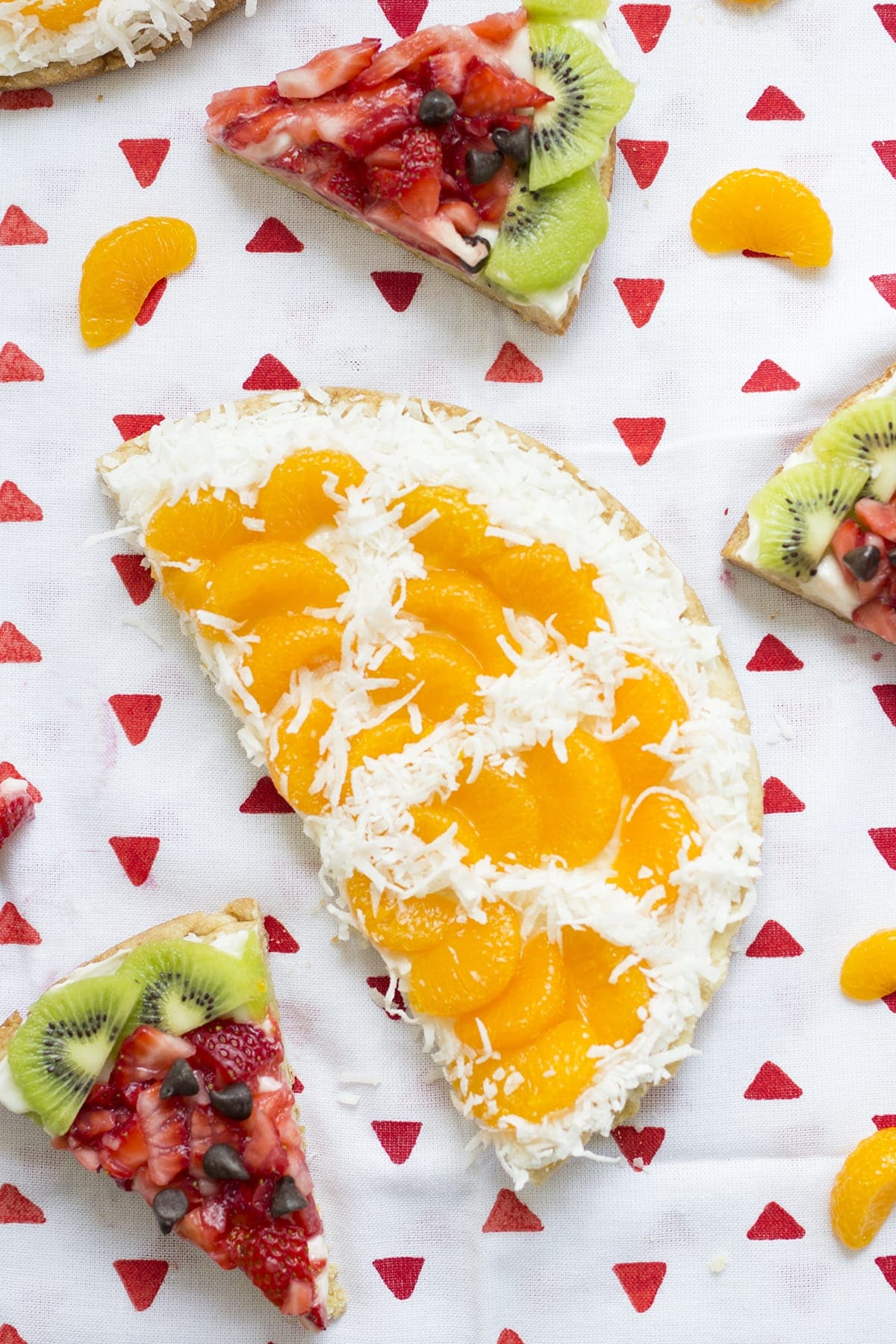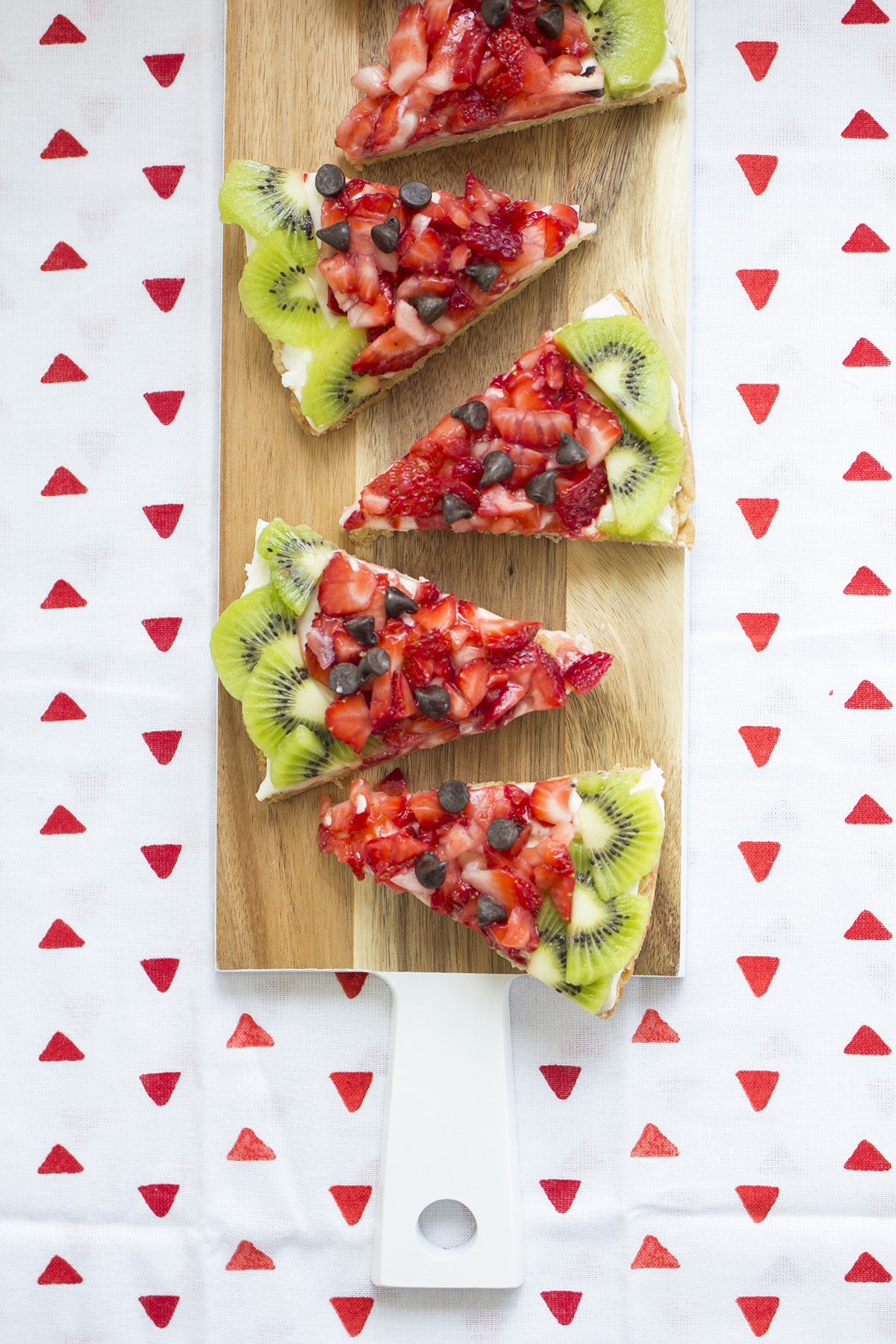 photos by Leah Bergman
[yumprint-recipe id='136']