Eat your peas! Honestly, I've always been a pea lover. Especially when they're steamed, rolled in salted butter, and sprinkled with a little bit of pepper, yum-yum! Now that the twins have started eating solid foods, we seem to have an abundance of frozen peas on hand. Peas and bananas and avocado...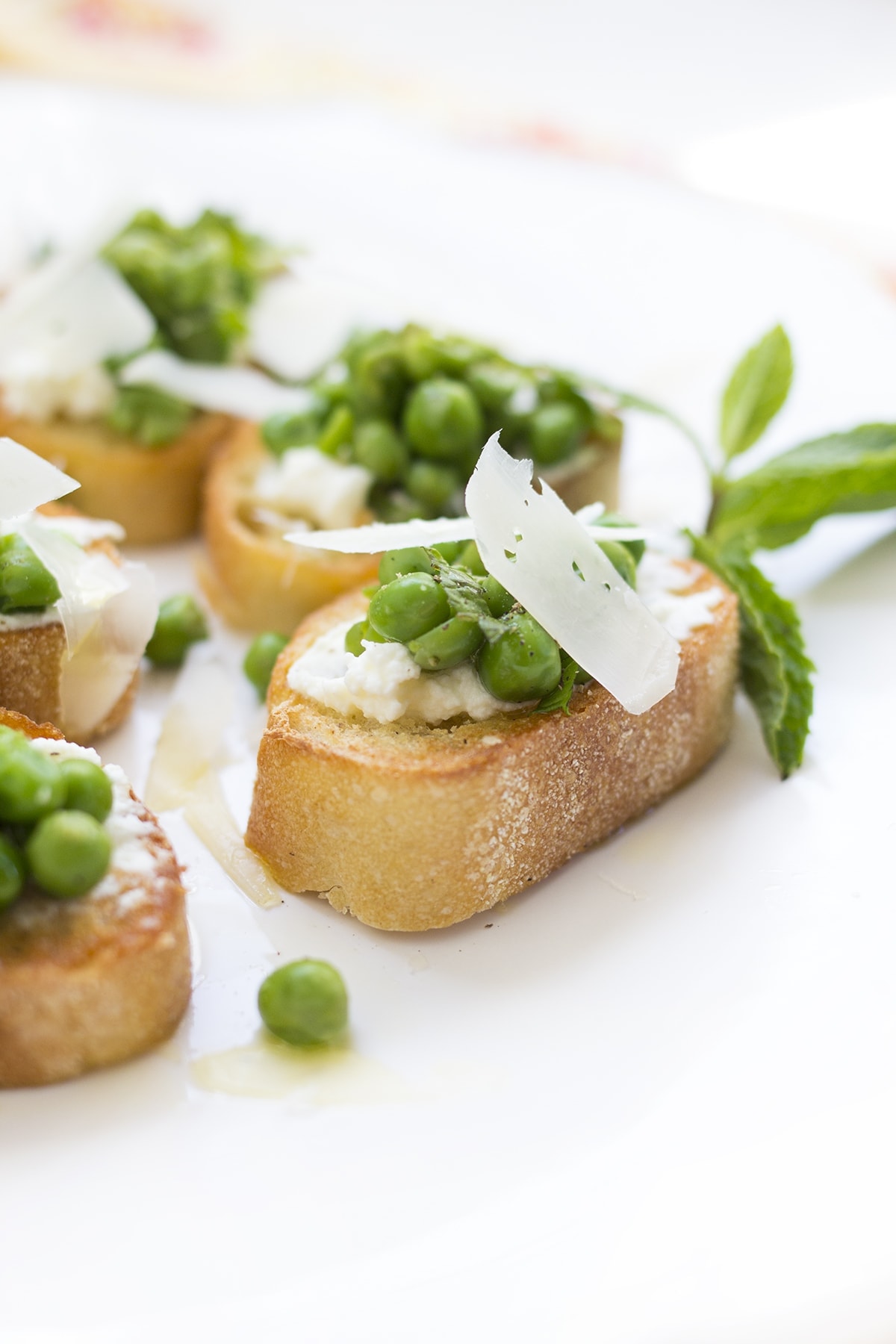 So yesterday, out of sheer hunger, and with ingredients I already had in my refrigerator, I made Sweet Pea and Ricotta Crostini.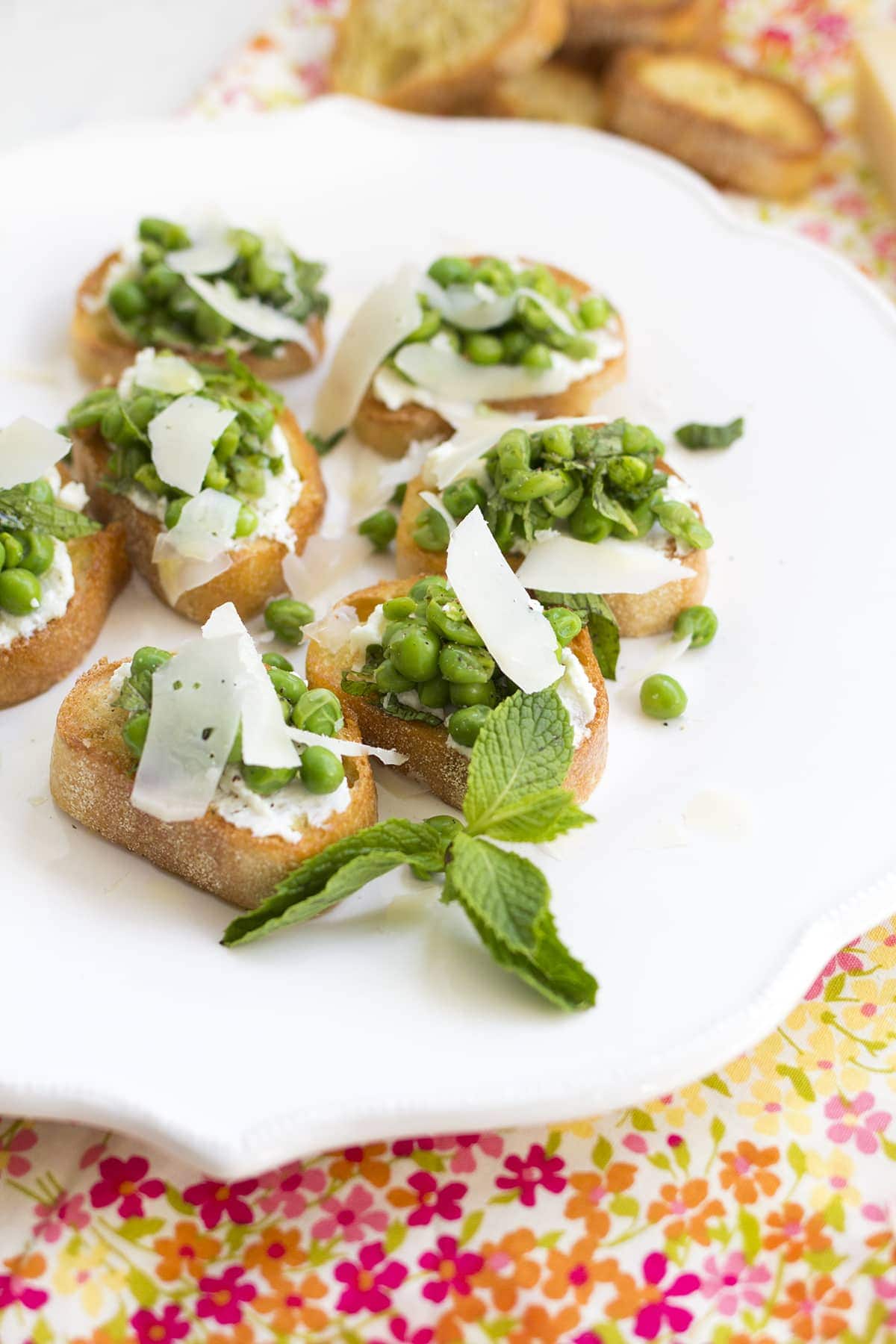 I always have leftover ricotta cheese in my fridge after making lasagna, anyone else have this problem? Well, let me tell you! Ricotta cheese is delicious straight out of the fridge smeared on hot toasted garlic crostini and then devoured.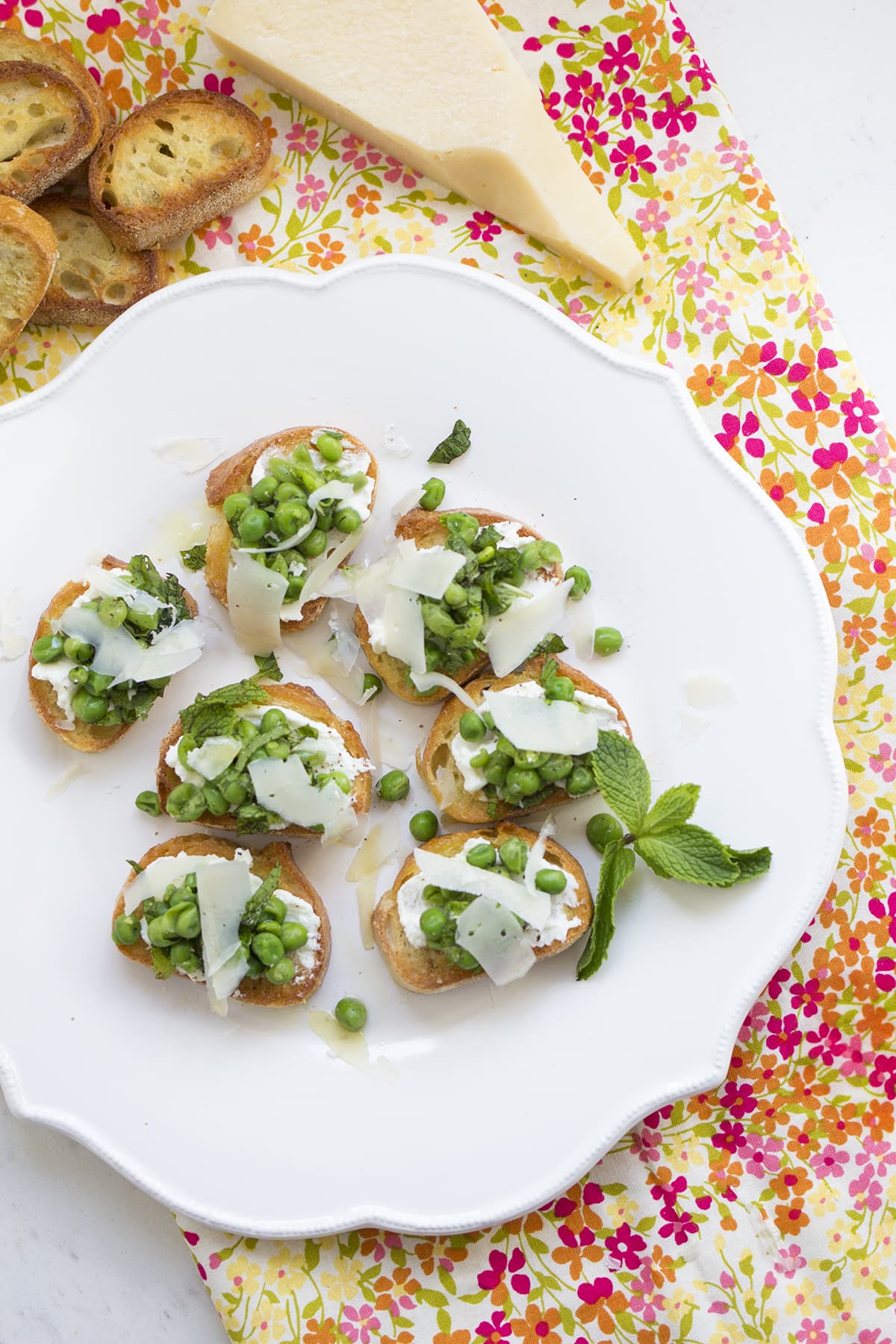 Top that with smashed peas, fresh mint, a sprinkle of black pepper and a few shavings of parmesan or pecorino-romano cheese and you have a little bite of heaven. It's the easiest spring appetizer that does it's very best to dress up the humble pea. I'd say it succeeds!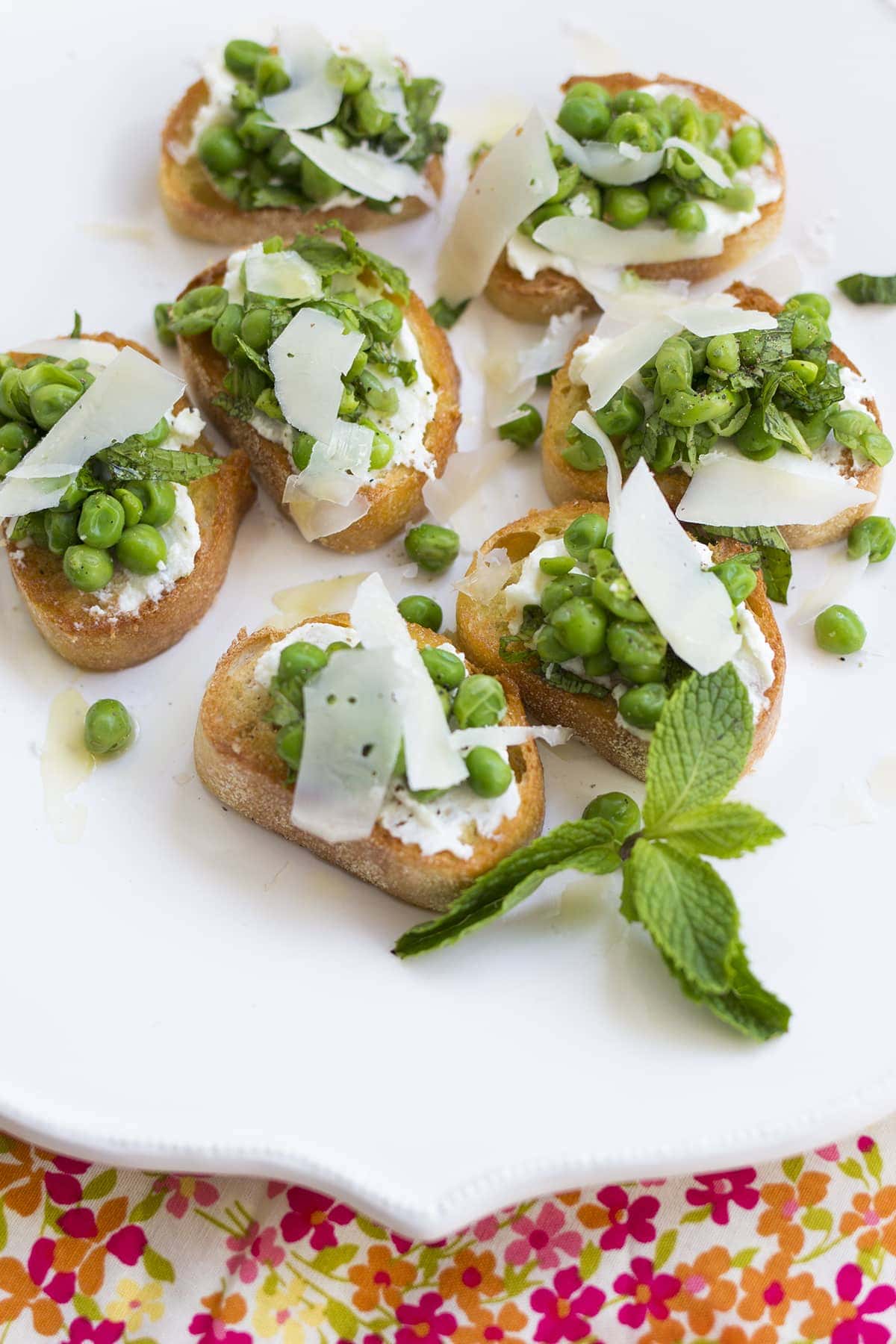 photos by Leah Bergman
[yumprint-recipe id='132']