Of all the many delicious, classic, and unusual Christmas cookies out there, my absolute favorite is a good old-fashioned Chewy Ginger Cookie. I simply love the spicy Christmas-y flavor brought on by ground ginger, clove, cinnamon and the occasional addition of nutmeg. For years I've been making this recipe for soft Gingersnap cookies believing that I had the best recipe in town. Oh, how sadly mistaken I was.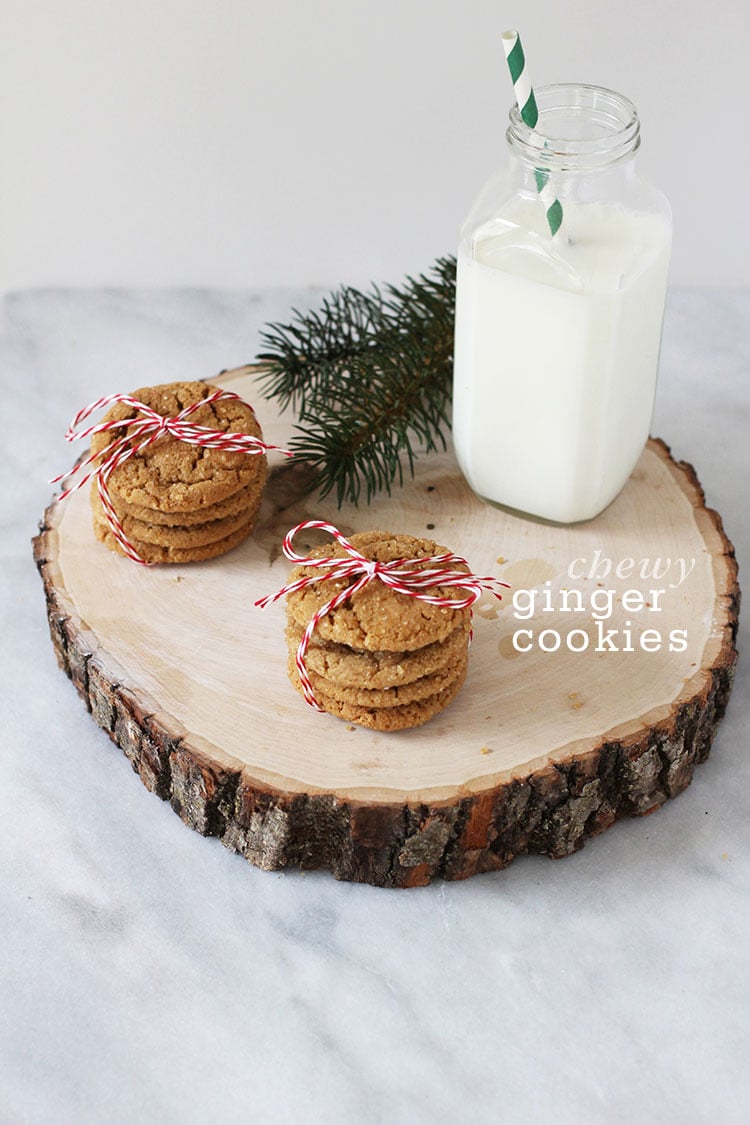 What compelled me to try out a new recipe for Chewy Ginger Cookies this year? The world may never know. But one thing's for sure...THIS recipe truly is The Best Chewy Ginger Cookie ever. It's a beautifully simple recipe, as any good cookie recipe should be, the cookies puff up and bake perfectly every time, they stay soft days after baking, they're packed with spice and just slightly crisp on the outside from their roll in raw sugar. What could be more perfect?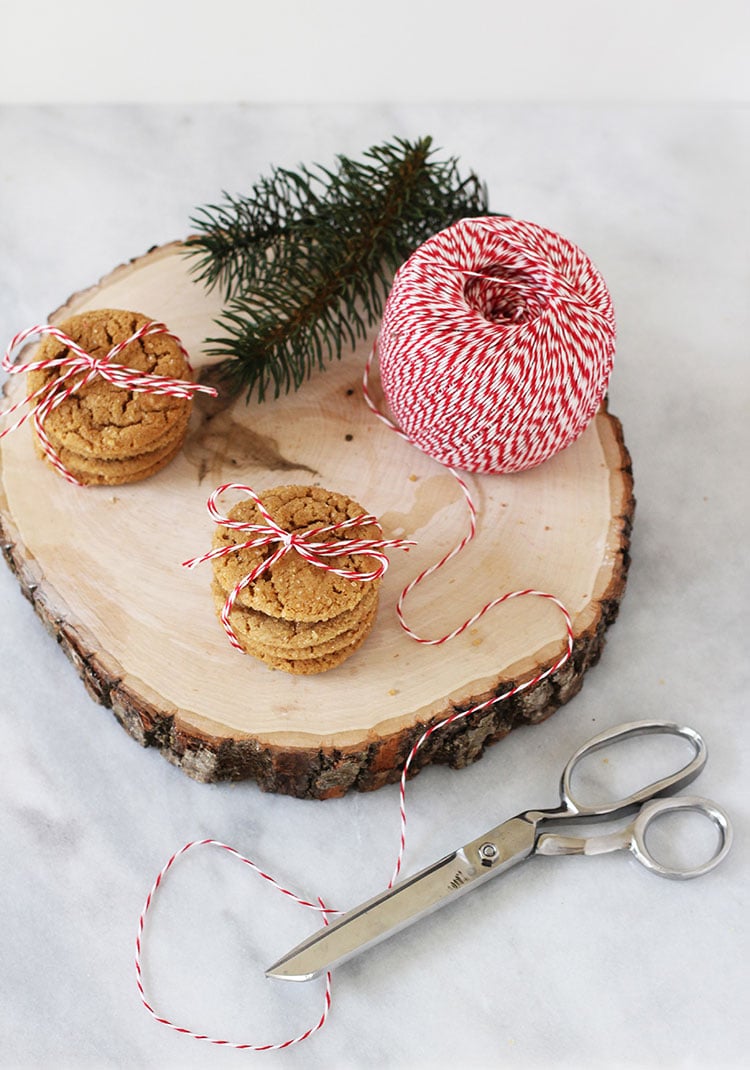 So this year, Santa is in for a little surprise when he comes down my chimney. The Bergman cookie & milk platter just stepped up it's game. Now that's what I call serious Santa bribery!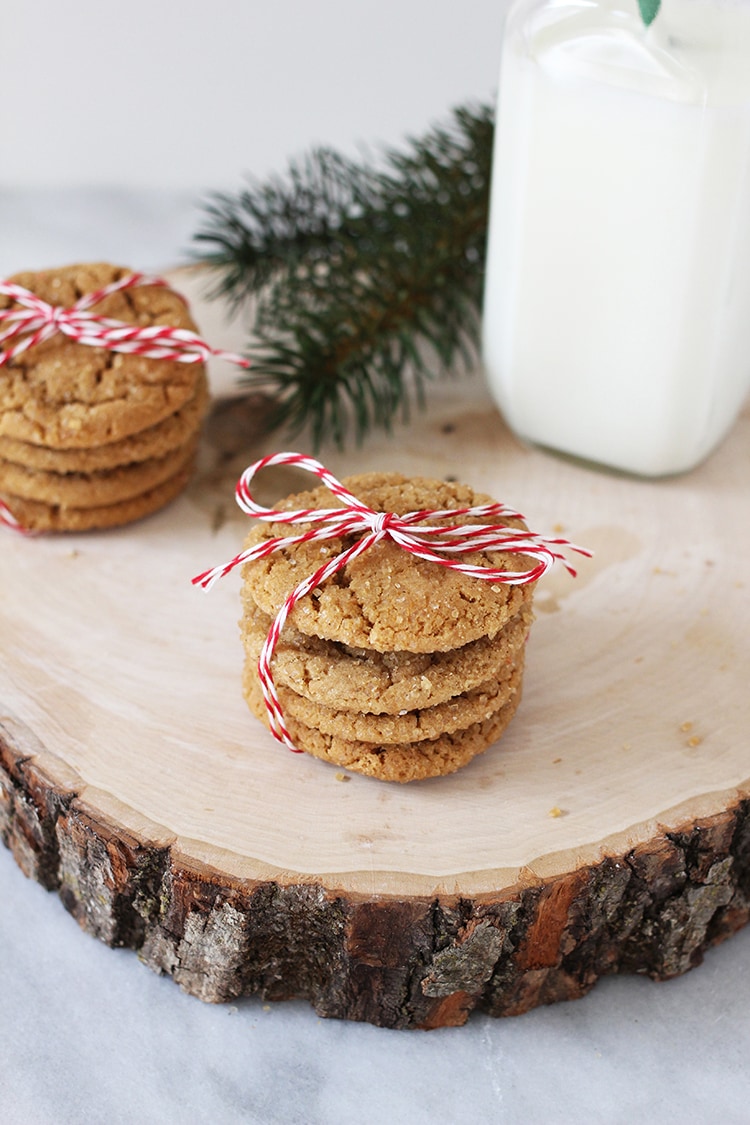 photos by Leah Bergman
The Best Chewy Ginger Cookies- adapted from Better Homes & Gardens
makes: approximately 100 cookies

4 ½ cups all-purpose flour
4 teaspoons ground ginger
2 teaspoons baking soda
1 ½ teaspoons ground cinnamon
1 teaspoon ground cloves
½ teaspoon ground nutmeg
¼ teaspoon salt
1 cup shortening
½ cup unsalted butter
2 cups granulated sugar
2 eggs
½ cup molasses
1 cup coarse sugar- for rolling cookies
Directions
1. In a medium mixing bowl stir together flour, ginger, baking soda, cinnamon, cloves, nutmeg, and salt; set aside.
2. In a large mixing bowl beat shortening and butter with an electric mixer on low speed for 30 seconds to soften. Gradually add the 2 cups granulated sugar. Beat until combined, scraping sides of bowl occasionally. Beat in eggs and molasses. Beat in as much of the flour mixture as you can with the mixer. Using a wooden spoon, stir in any remaining flour mixture.
3. Shape dough into 1" balls. (I used a cookie scoop for this) Roll balls in coarse sugar. Place about 1 inch apart on an ungreased cookie sheet lined with parchment.
4. Bake in a 350 degree F oven for 5-7 minutes or until cookies are light brown and puffed. (Do not over-bake or cookies will not be chewy.) Cool on cookie sheet for 2 minutes. Transfer cookies to a wire rack to cool. Store in a tightly covered container at room temperature for up to 3 days or in the freezer for up to 3 months.