Jason and I are visiting Las Vegas for the week and our first stop after a long drive in was Otto, Mario Batali's pizzeria at the Venetian. We sat at the bar for lunch and drinks, Prosecco for me and sparkling water for him. We wanted something light so we ordered a simple arugula salad, a side of roasted beets, and the best Margherita pizza I've ever sunk my teeth into.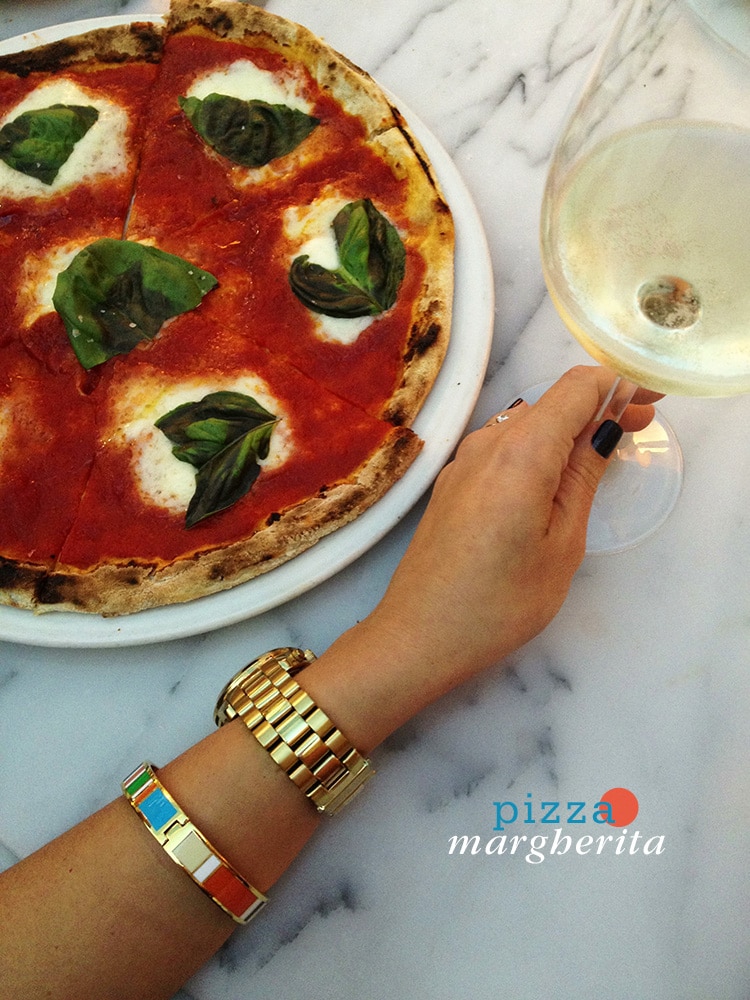 There is really nothing fancy about Otto's Pizza Margherita, just thin crisp crust with a slight bit of chew, fresh Pomi tomato sauce, really good mozzarella cheese and fresh basil. So why in the world is it so good?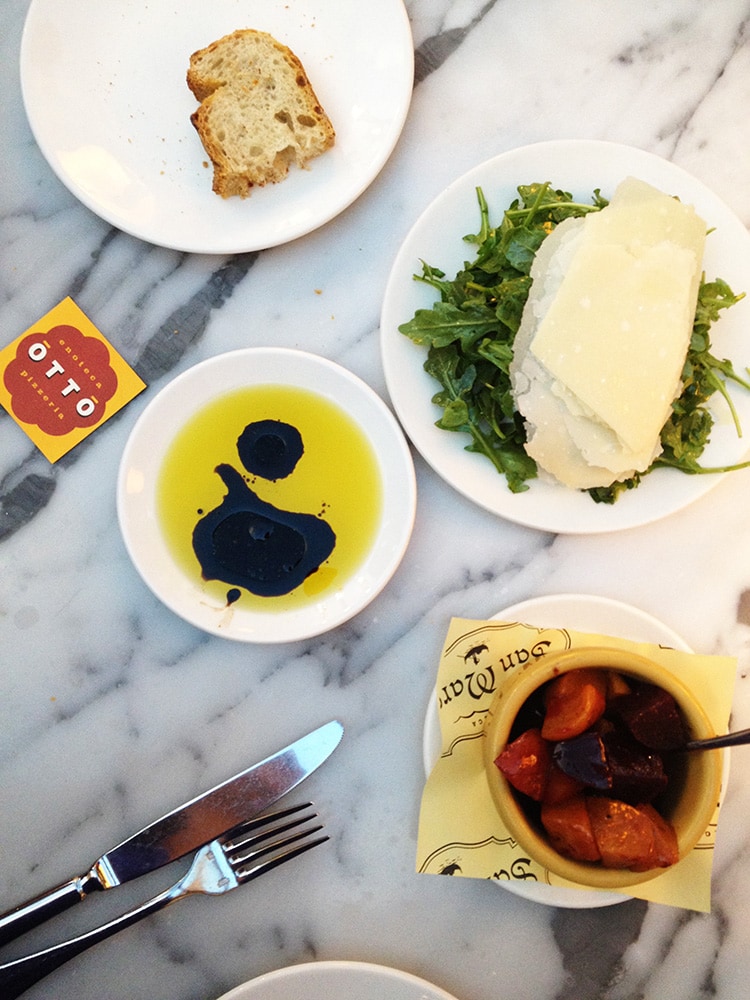 As Jason and I sat eating what turned out to be one of the best lunches we've had in quite some time, it dawned on us. You can never go wrong with simple food made with the best quality of ingredients possible. We always enjoy eating meals like this the most!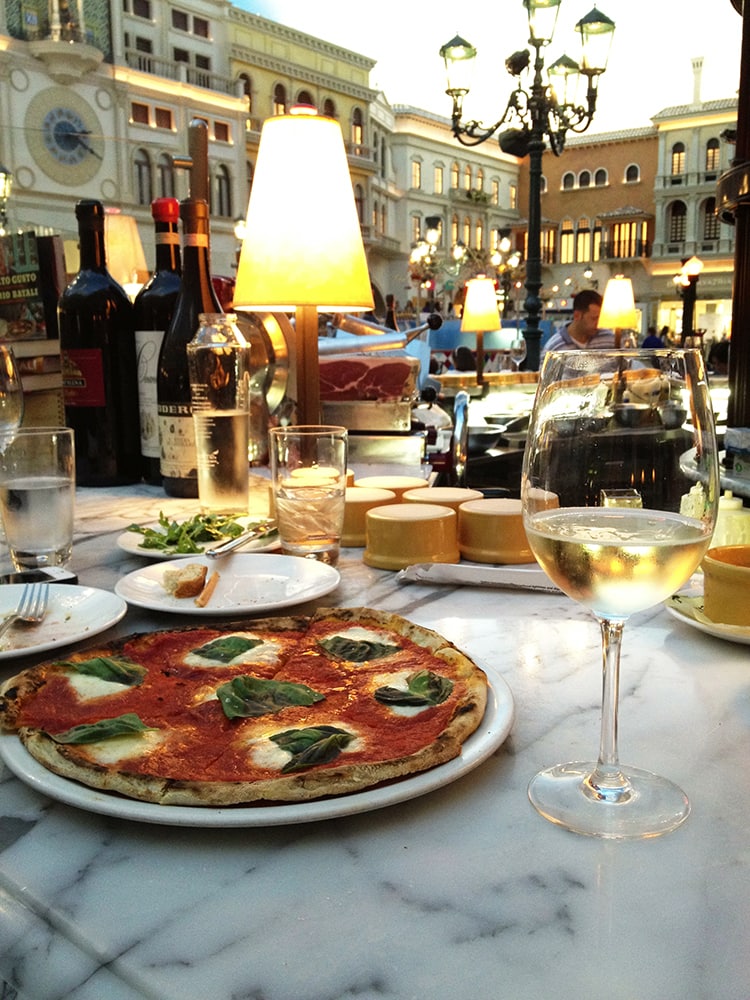 iPhone photos by Leah Bergman
Naturally I had to have the recipe for that pizza so I did a little bit of investigating and found it! Have you eaten at Otto in Las Vegas or New York?
Pizza Margherita- Mario Batali
Makes 2 pizzas
1 envelope of dry yeast
¼ teaspoon of sugar
¾ cup of lukewarm water
1 ¾ cups of unbleached all-purpose flour
½ teaspoon of salt
Semolina flour for dusting board
1 pint Pomi strained tomatoes (or Mario Batali's Pomi Pizza Sauce available in specialty food stores)
½ pound fresh mozzarella, sliced or schmooshed with hands
12 basil leaves
¼ cup extra-virgin olive oil
Directions:
1. Combine 1 envelope of dry yeast, ¼ teaspoon of sugar and ¾ cups of lukewarm water. Mix a little and let sit for 6-8 minutes.
2. Combine 1 ¾ cups of unbleached plain flour with ½ teaspoon of salt in a bowl or food processor.
3. Pour the water mixture into the bowl (or food processor) and mix until ready to knead, roughly 30 seconds in a food processor. If using a bowl, mix with a spoon until you have a neat ball, about 5-6 minutes.
4. Prepare a lightly sprinkled surface with flour. Turn out dough and knead for around 2-3 minutes. Lightly cover your fingertips with flour if the mixture is a little sticky. Place dough in an oiled bowl and let stand 30 minutes or until doubled in size.
5. Punch down and knead 2 minutes and then cut in half and roll each half into a ball and let rest 10 minutes. Roll each ball out by hand into 8-10 inch rounds.
6. Spoon and move sauce (strained Pomi tomatoes) around to form nicely formed pie. Place mozzarella in a nice design over and around pie.
7. Slide pies into hot wood-burning oven and cook until crisp and lightly charred, with cheese bubbling, about 3 minutes. Remove from oven, sprinkle basil leaves over, drizzle with extra-virgin olive oil, slice and serve.