When it comes to feeding my twins, sometimes I feel like I'm competing in an Olympic triathlon…or a three ring circus. Now that my twins are eating finger foods, it's even more of a challenge! But I'm very thankful that I have two good eaters. For the most part Jackson will eat just about anything I put in front of him and Millie will as well, with the right approach.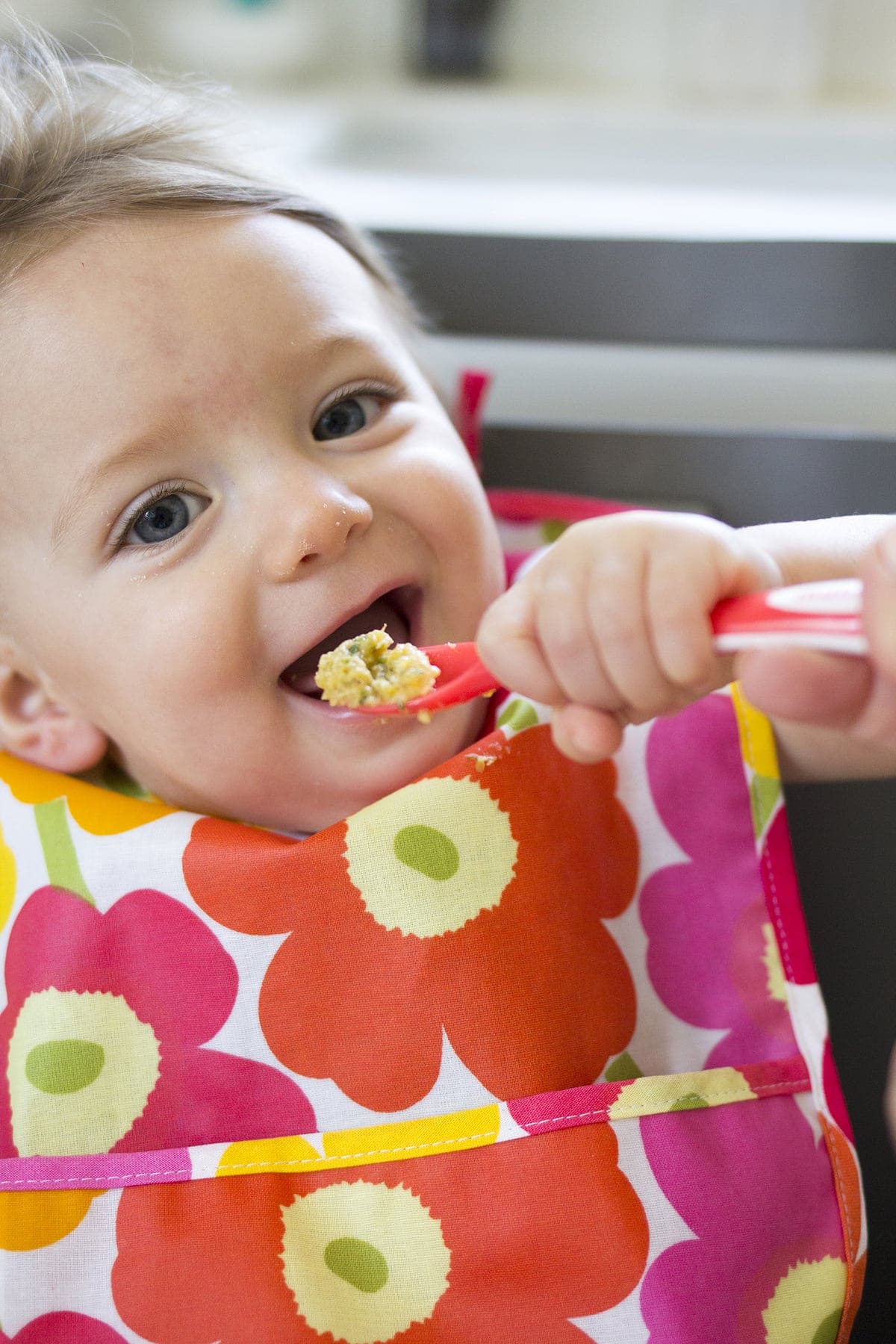 Now that we've moved beyond simple purees, Munchkin sent me some fun plates, bowls, cups and spoons to help with my twin lunch time Olympic games, ha! Here are some tips and a yummy recipe, that I've discovered work well at lunchtime.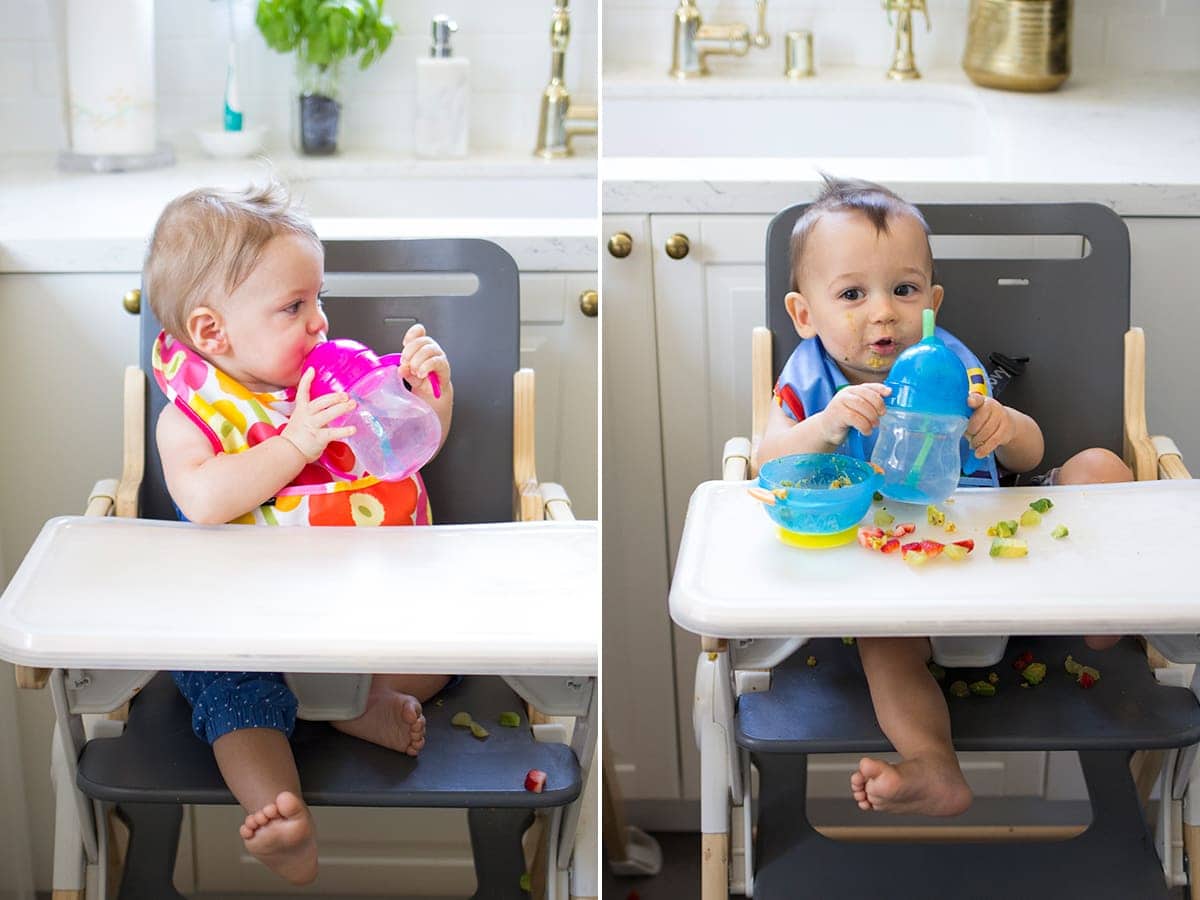 Tips for Feeding Baby:
1. Prepare to get messy- one of the reasons I believe my twins are so open to trying just about any food I put in front of them is that I let them touch, shmush, and self feed. Letting baby feel their food and taste it themselves is messy but will help them learn about food and stimulate their senses. Millie is much more likely to eat food that I present to her in a bowl or on a plate than fed to her in a spoon.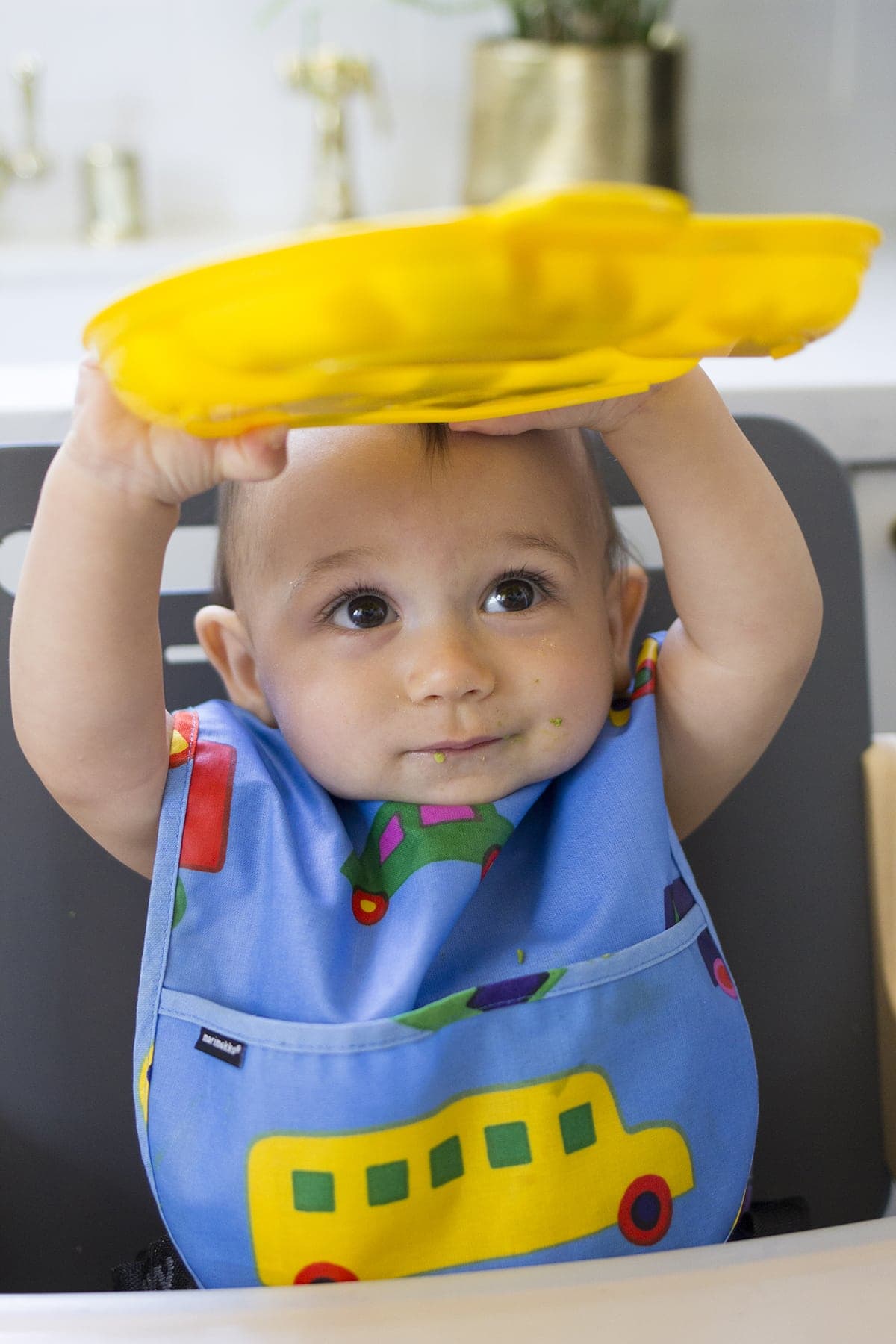 2. Variety is Good- Would you want a meal made up of just one simple flavor? No way! Give baby a variety of textures, colors, and flavors to chose from during every meal. My twins love when I give them small cubes of organic cheese, avocado, and a mix of fruit to go with their chicken and veggie lunch. They can pick at what they like while I feed them the main course.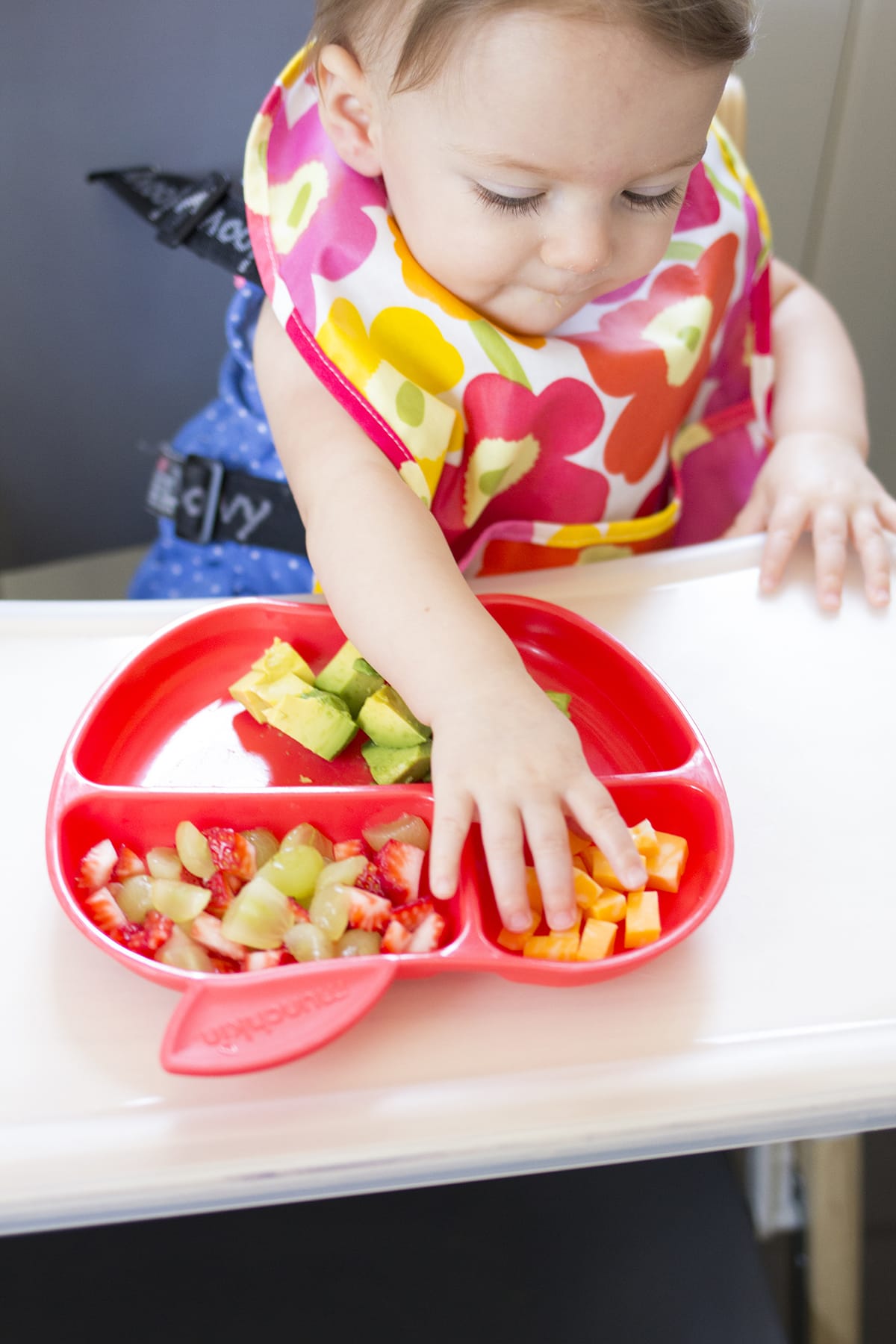 3. Bland is not better- try introducing spices into baby's food like fresh basil, cinnamon, and even cumin. If you introduce flavors that you generally use in your own cooking early, baby will enjoy those flavors too! I like to finely mince fresh basil and mix it into cooked chicken and veggies. Mint works really well with peas and cinnamon or cumin are delicious with sweet potato or butternut squash.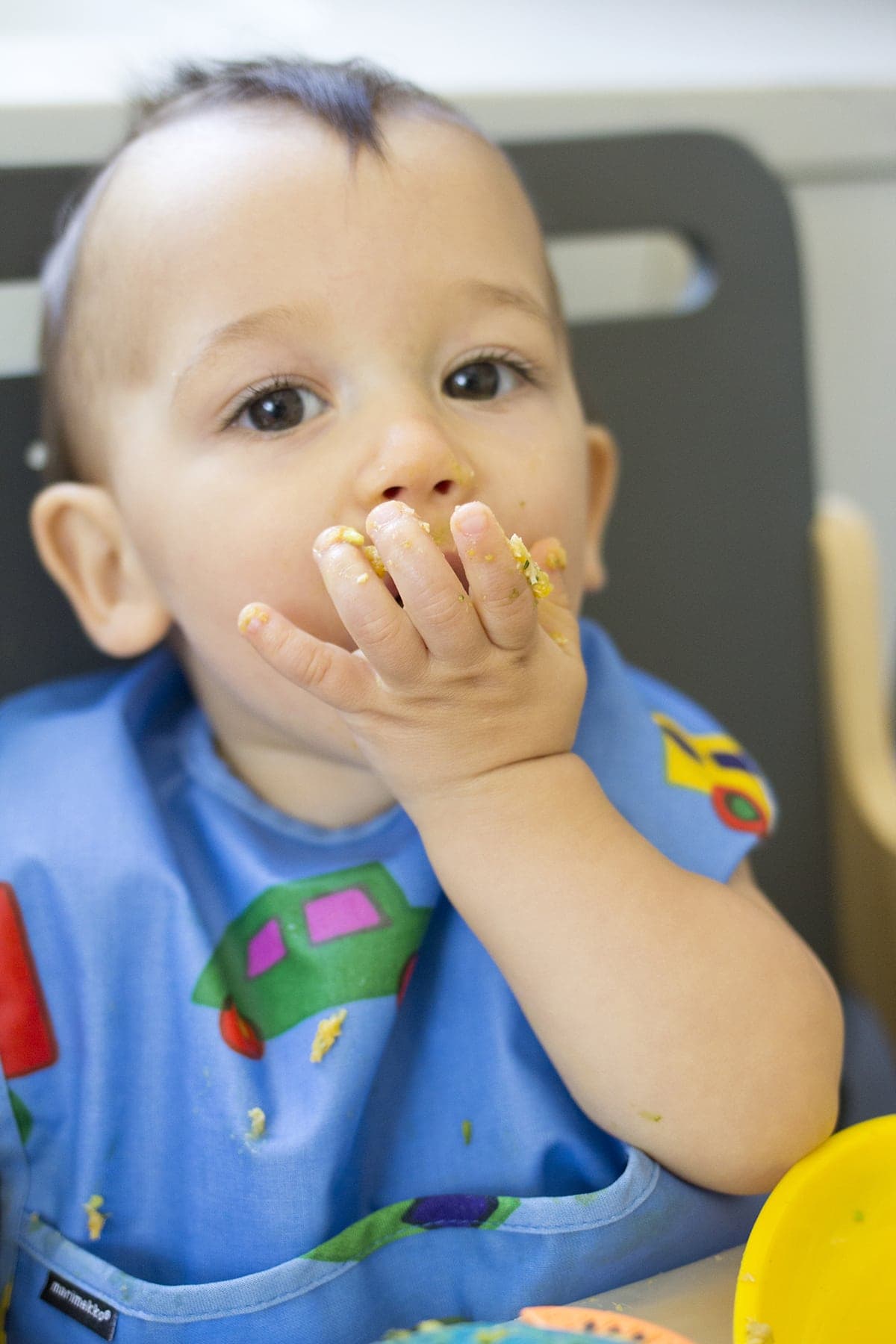 4. Spoons, Bowls, Plates & Cups- Test out a few different serving styles and pick which one works best for your baby. Stay-Put Suction Bowls are great for serving chunky purees like my chicken and veggie "stew" and easy for my twins to scoop up with their hands. Sectioned plates like these Apple Plates are fun for serving a variety of finger foods to choose from. My twins really like the Click Lock™ Weighted Flexi-Straw Cup because it's easy for them to drink from and the weighted straw means they get liquid at any angle.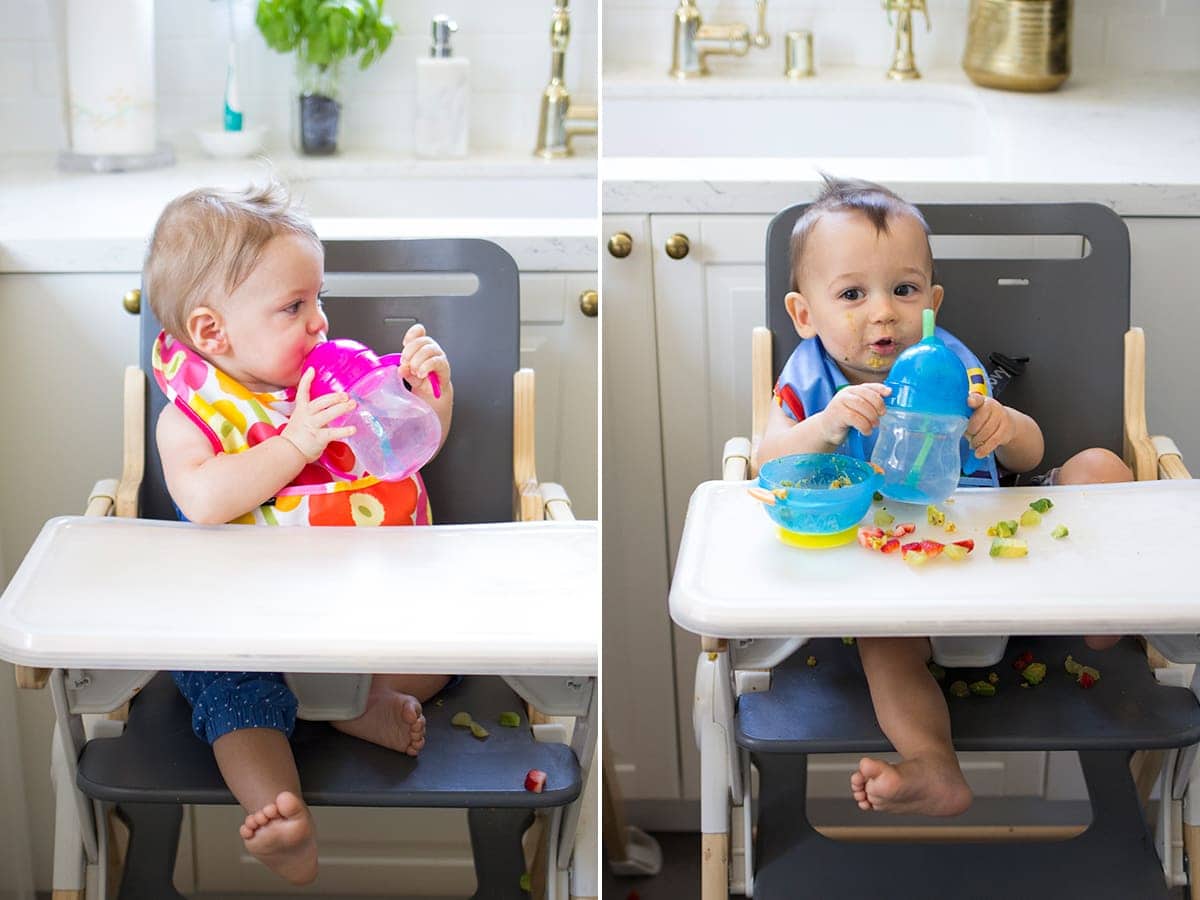 Favorite Finger Foods:
Of course finger foods should always be age appropriate and able to be mashed between gums but these have been a few of my twin's favorites:
Cubed avocado
Banana chunks
Cubed organic cheese
"Fruit Salad" – peeled and cut green grapes mixed with ripe strawberry pieces.
Smashed blueberries
Watermelon spears
Scrambled eggs
Cubed cooked sweet potato
Cubed cooked zucchini
Smashed peas
Soft shredded chicken
Rice Puffs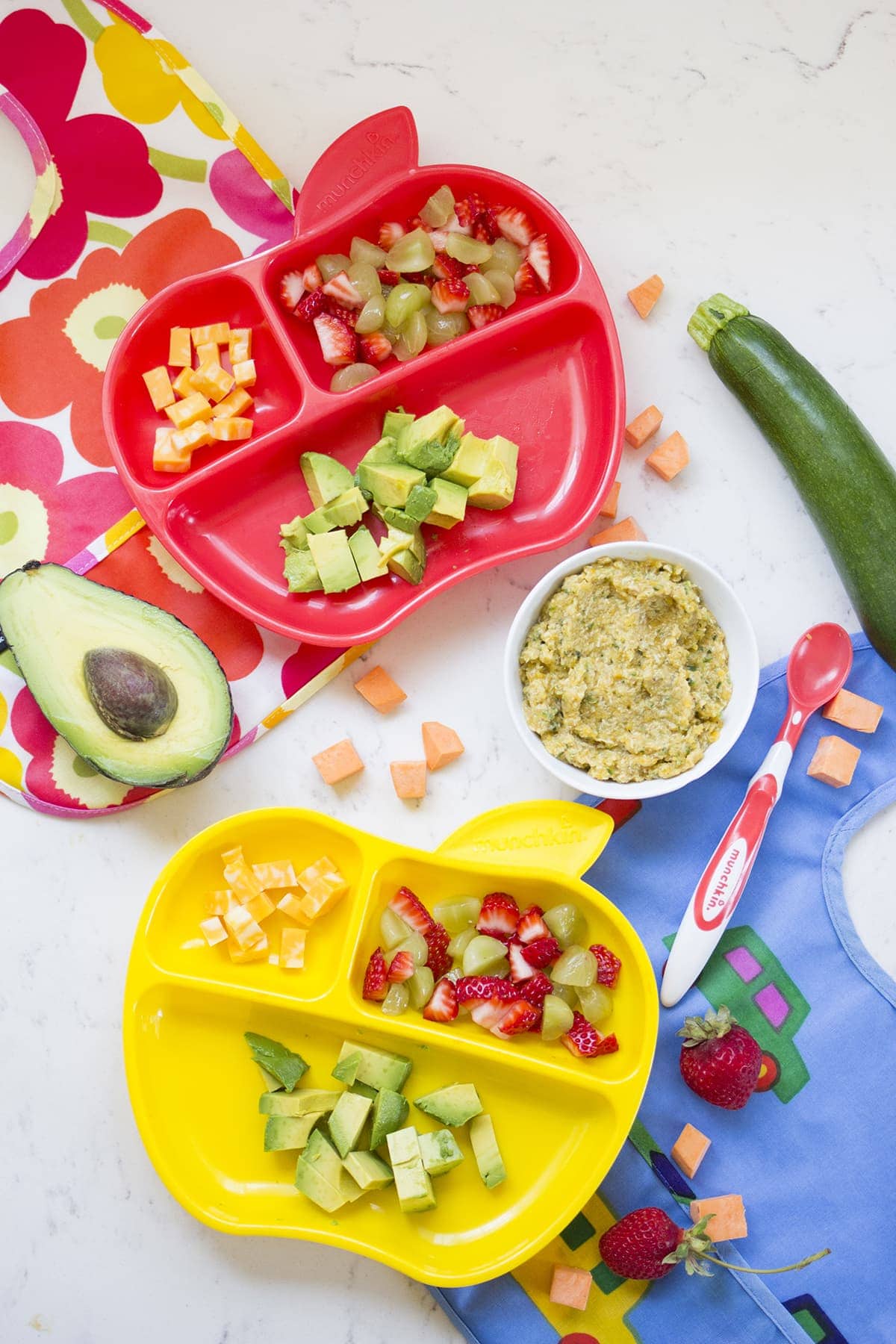 Chicken & Veggie "Stew" Recipe:
This is a favorite around our house and I make it with a variety of different veggies to serve either for lunch or dinner! What are some of your babies' favorite foods?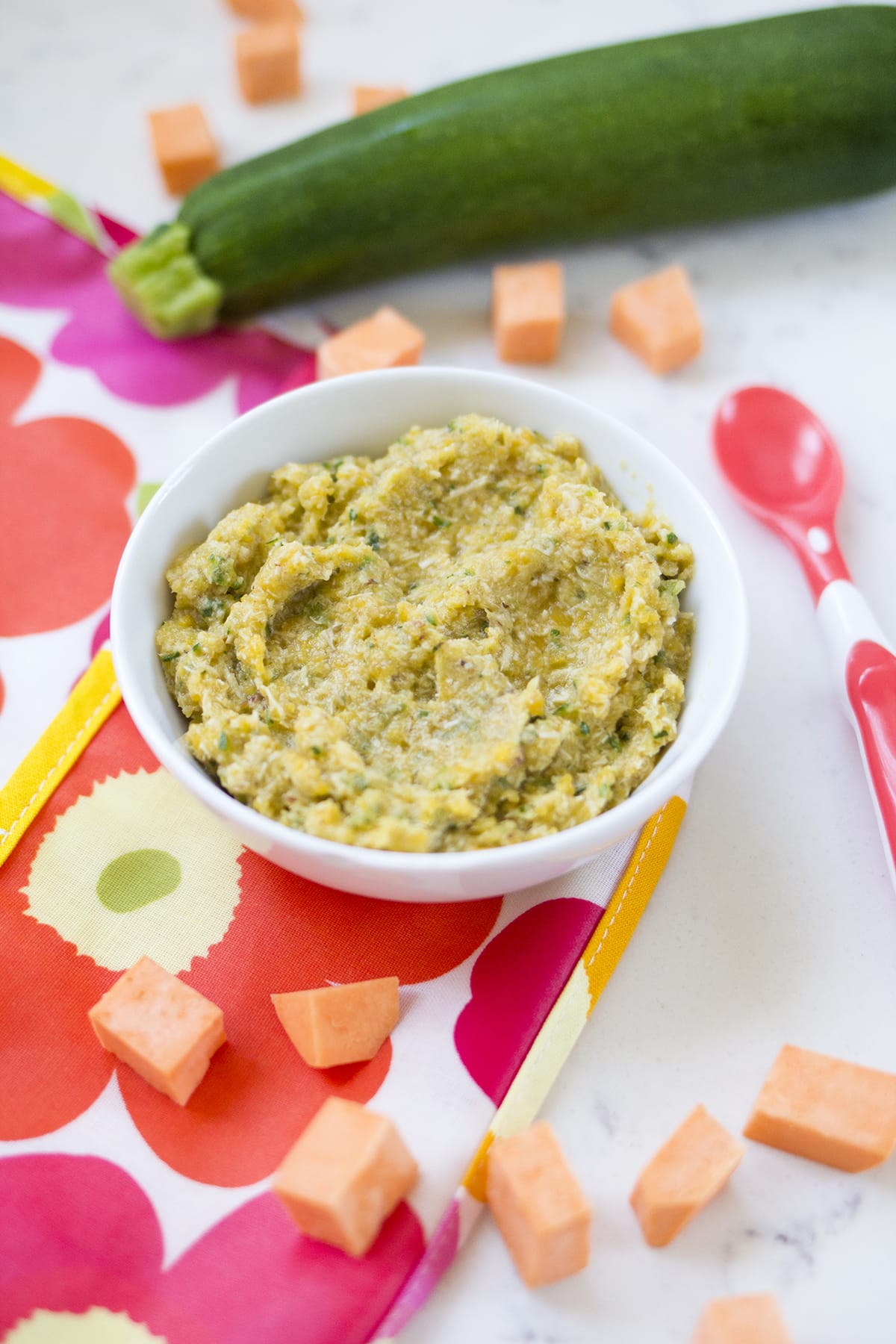 [yumprint-recipe id='145']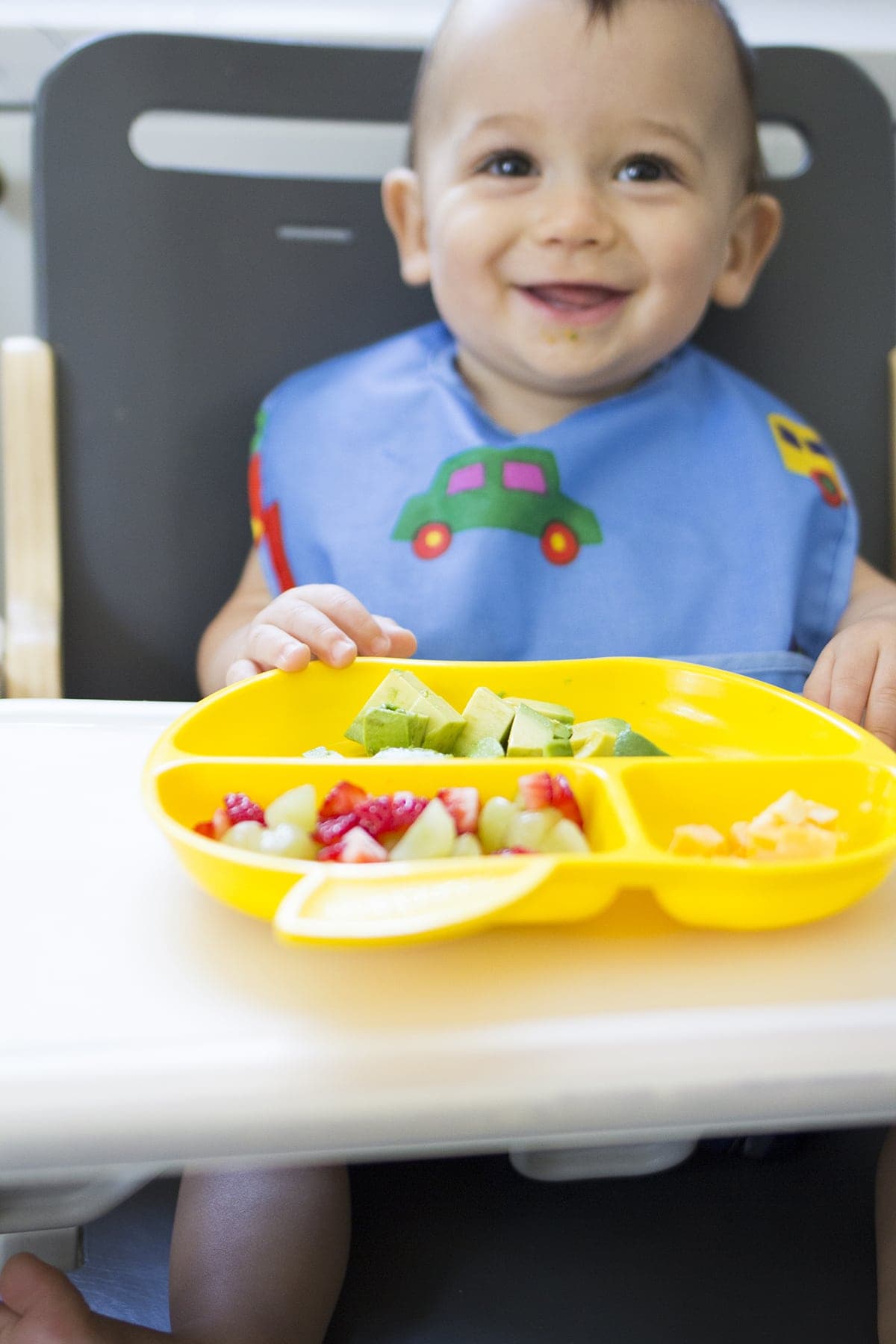 Disclosure: This post was sponsored by Munchkin however all opinions, tips and recipes are my own. Thank you for supporting the sponsors who make Freutcake possible!
Save
Save
Save