One of my favorite dinners to eat when I was young was a simple pasta my Mom made with sun-dried tomatoes, broccoli and lots of garlic. I'm sure it was easy for her to whip up for us and we always inhaled it. Yesterday I was craving that sun-dried tomato, broccoli and garlic combination so I worked those flavors into a Tortellini Pasta Salad for dinner.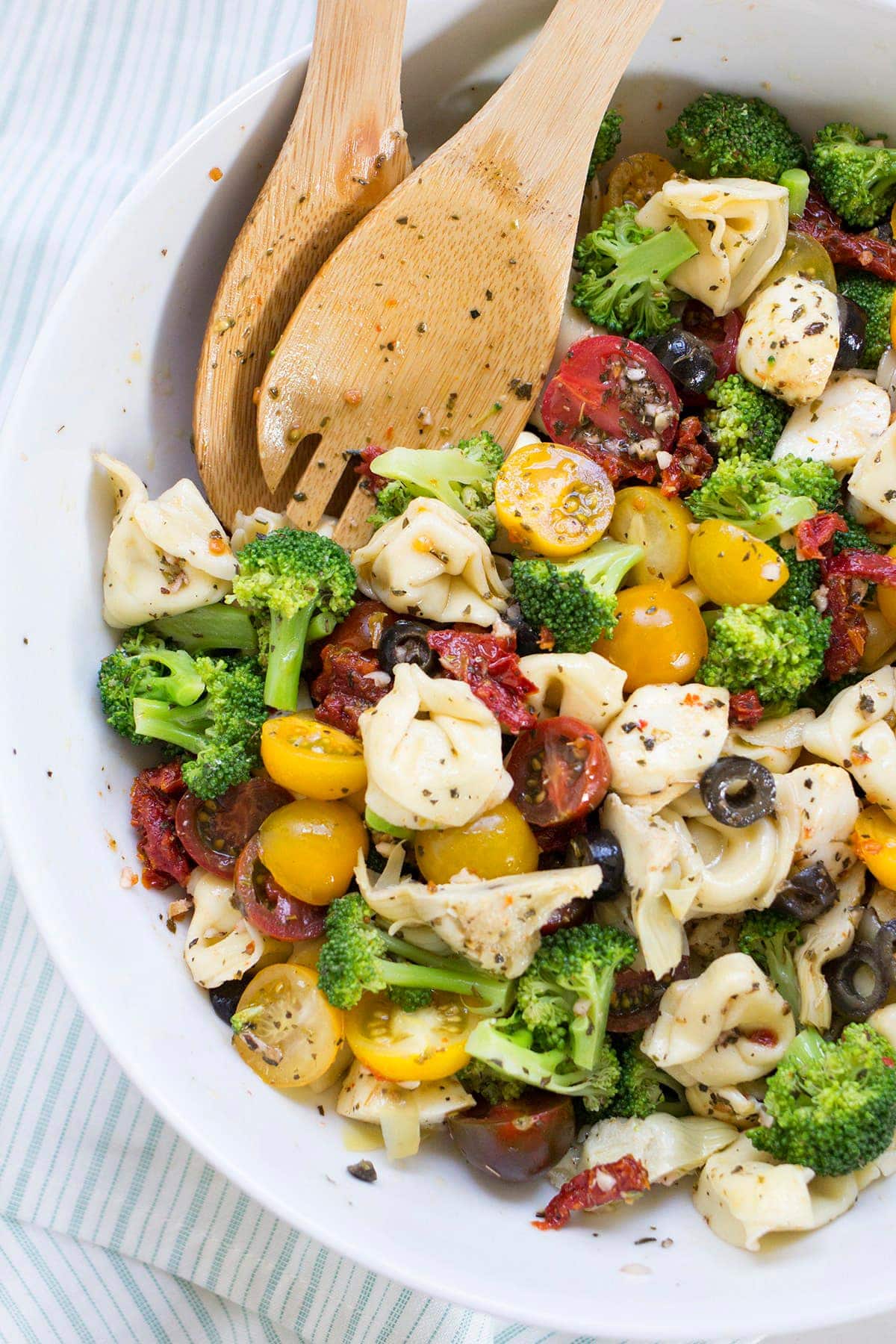 This dish is full of fresh Italian flavors and delicious served at room temperature (or chilled) all summer long. Store-bought cheese filled tortellini are the "pasta" portion but the majority of the salad is made up other good things...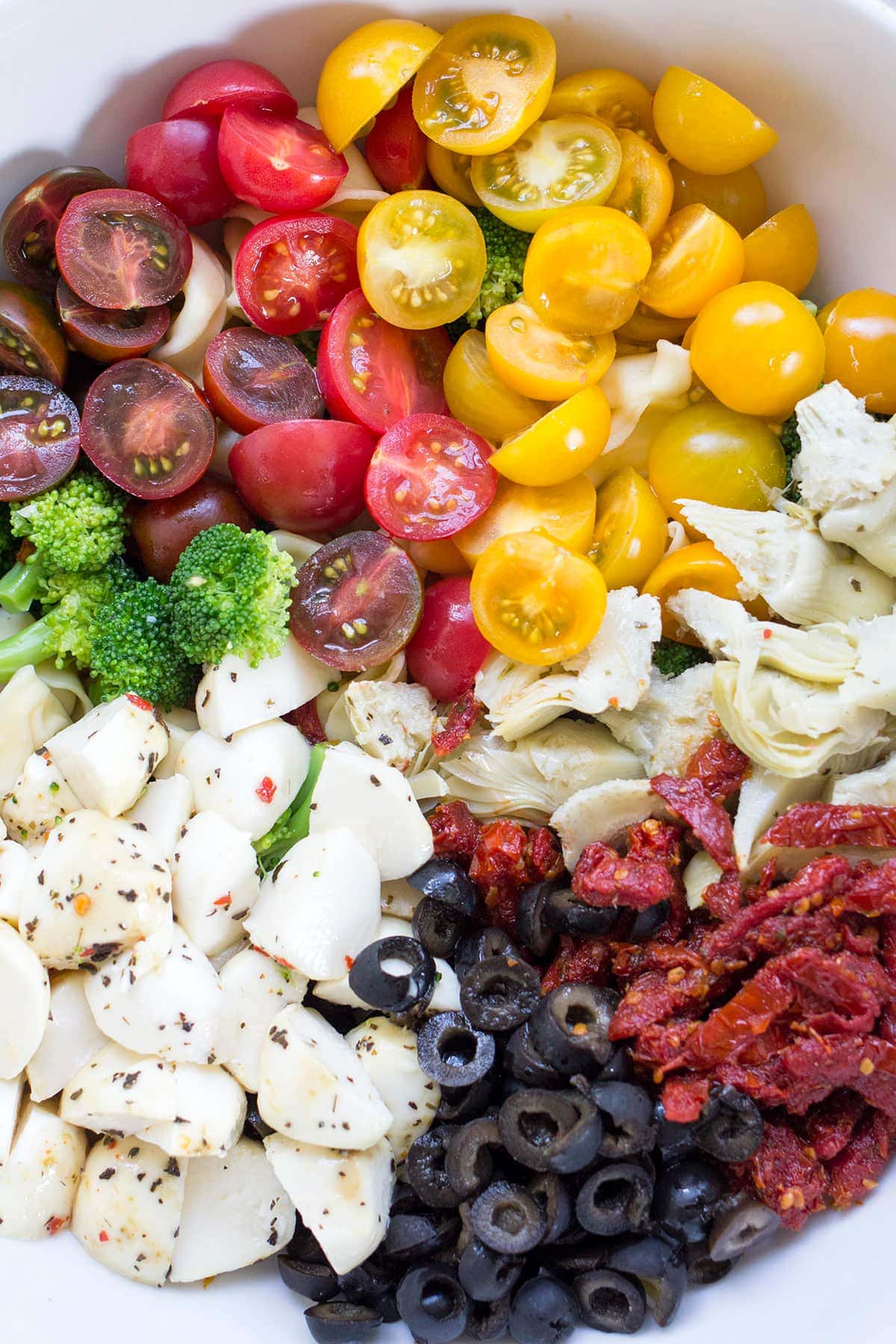 Little mozzarella balls cut into quarters, sun-dried tomatoes, black olives, heirloom cherry tomatoes for a little color variety, marinated artichoke hearts, and (still crunchy) quick cooked broccoli florets.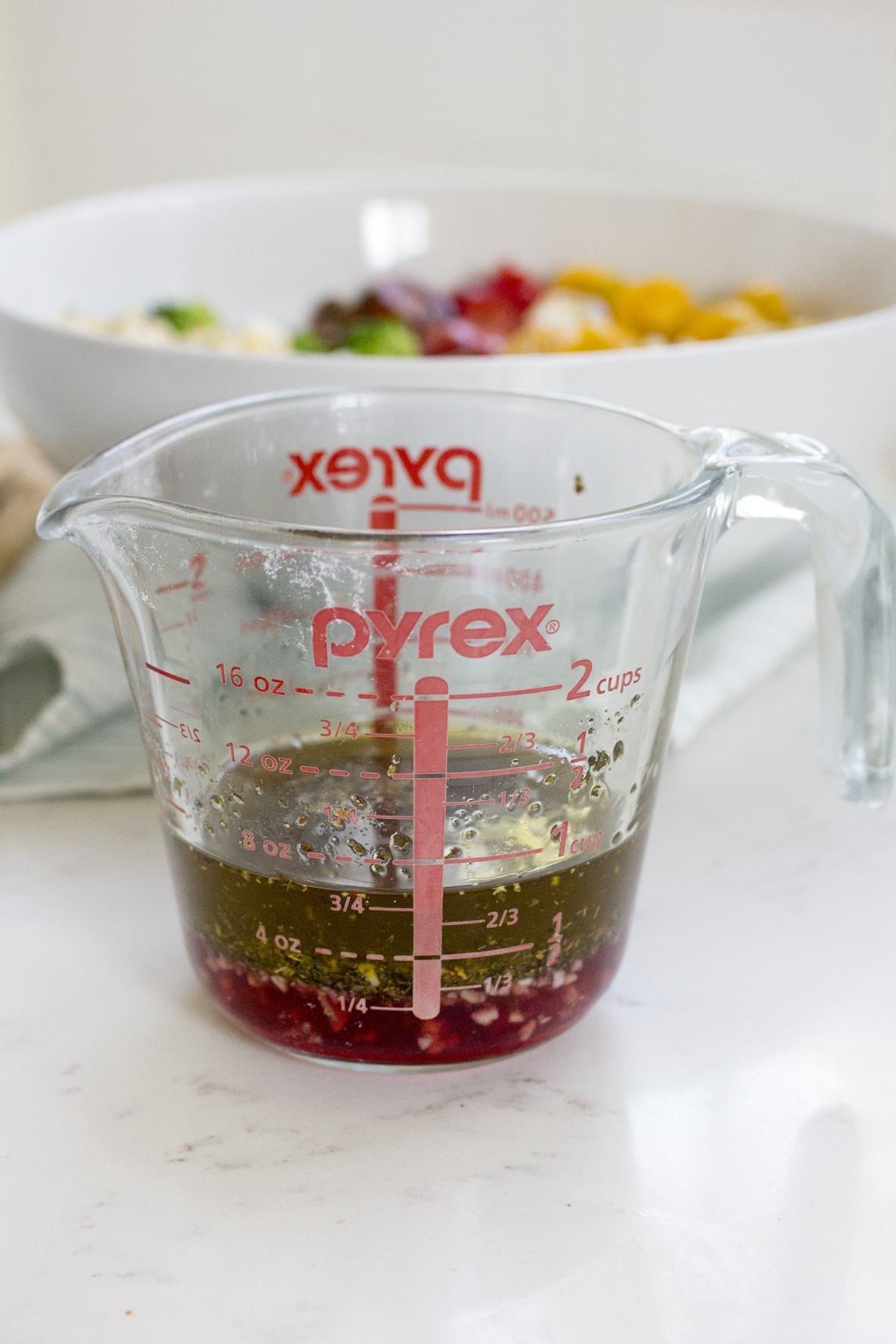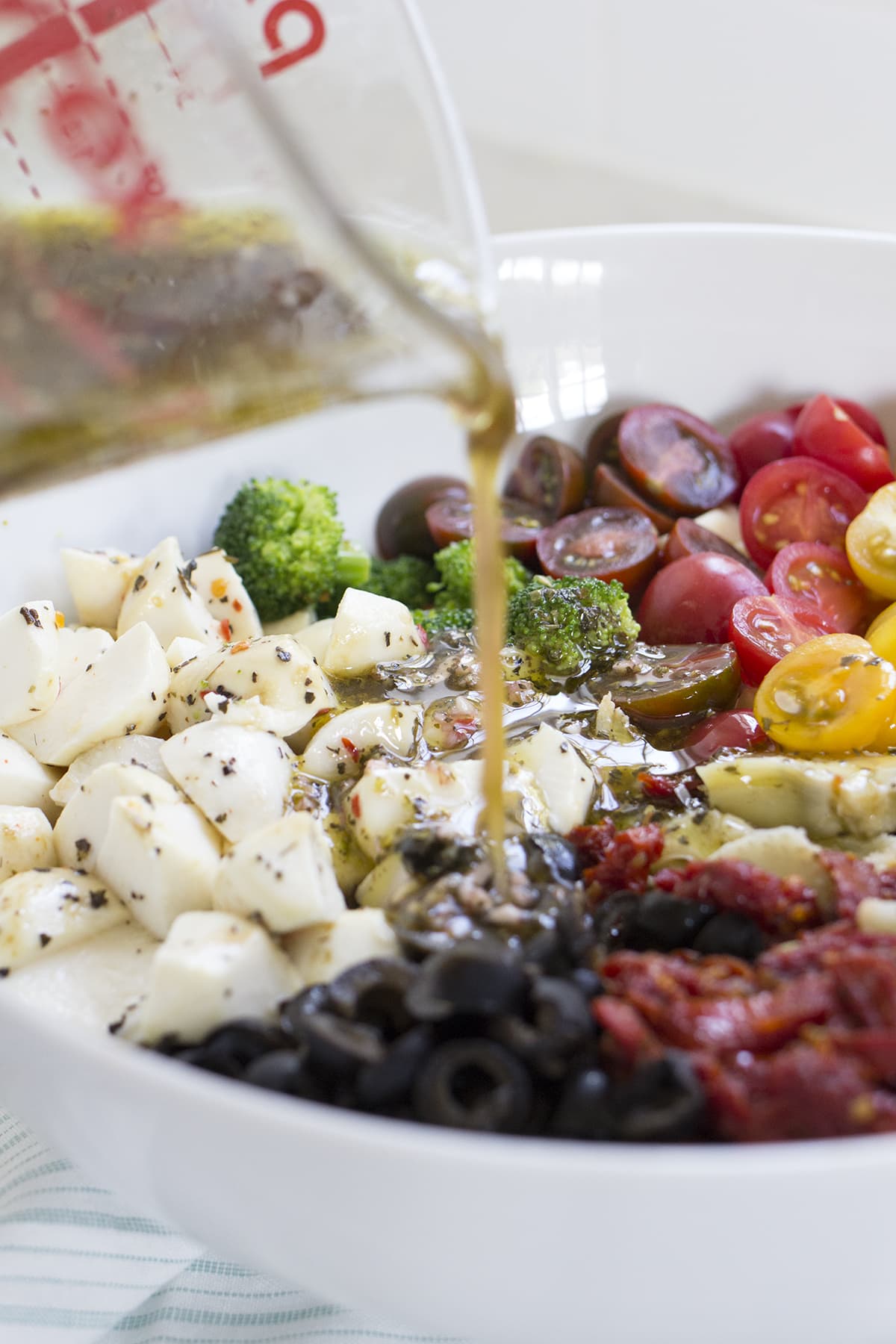 All of that goodness is tossed in a simple homemade Italian dressing and chilled until ready to eat. If you are assembling this pasta salad ahead of time, hold off on tossing in the dressing until just before serving. It makes a pretty presentation when all of the ingredients are arranged on top of the tortellini and broccoli as well. Like an Italian pasta salad rainbow, don't you think?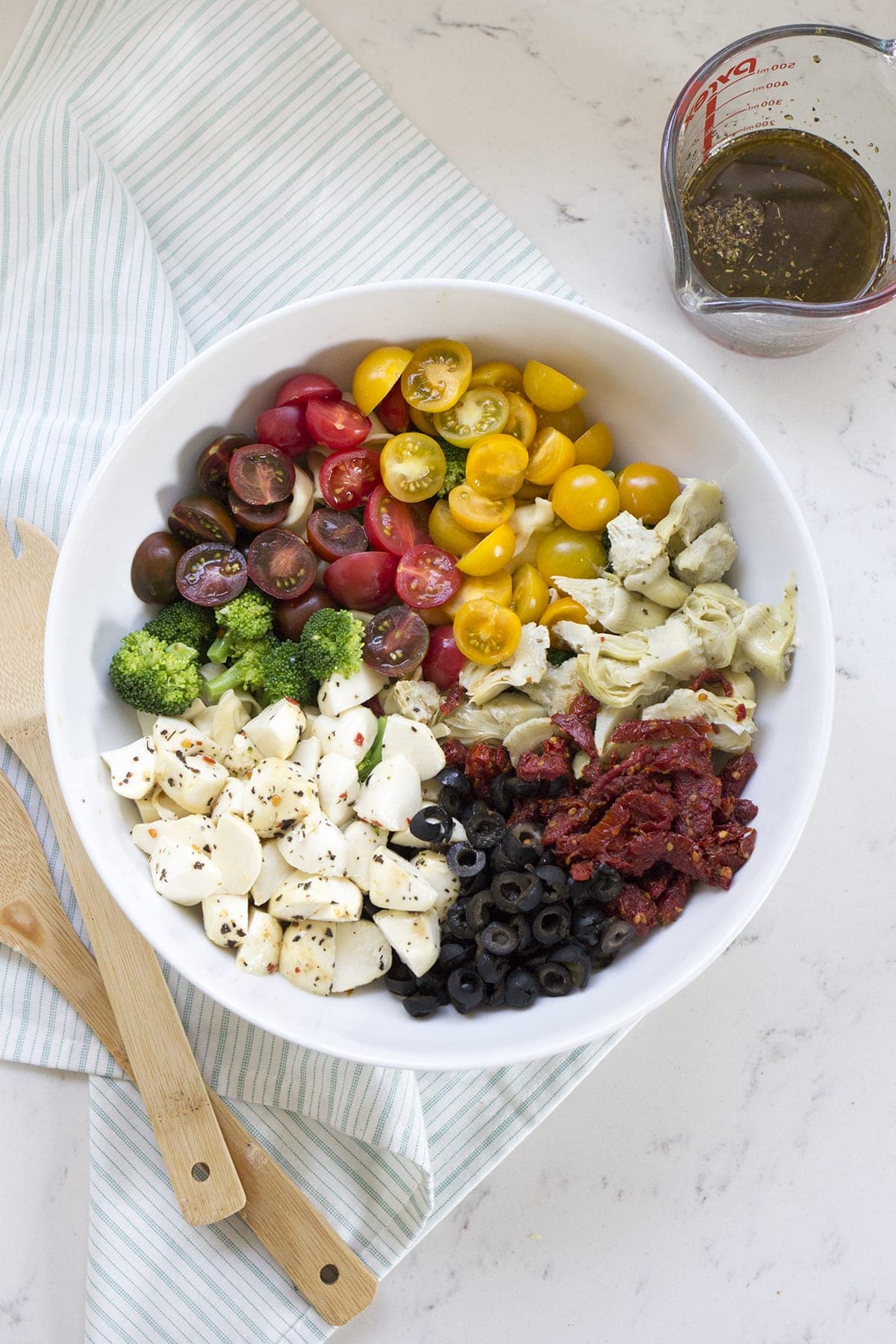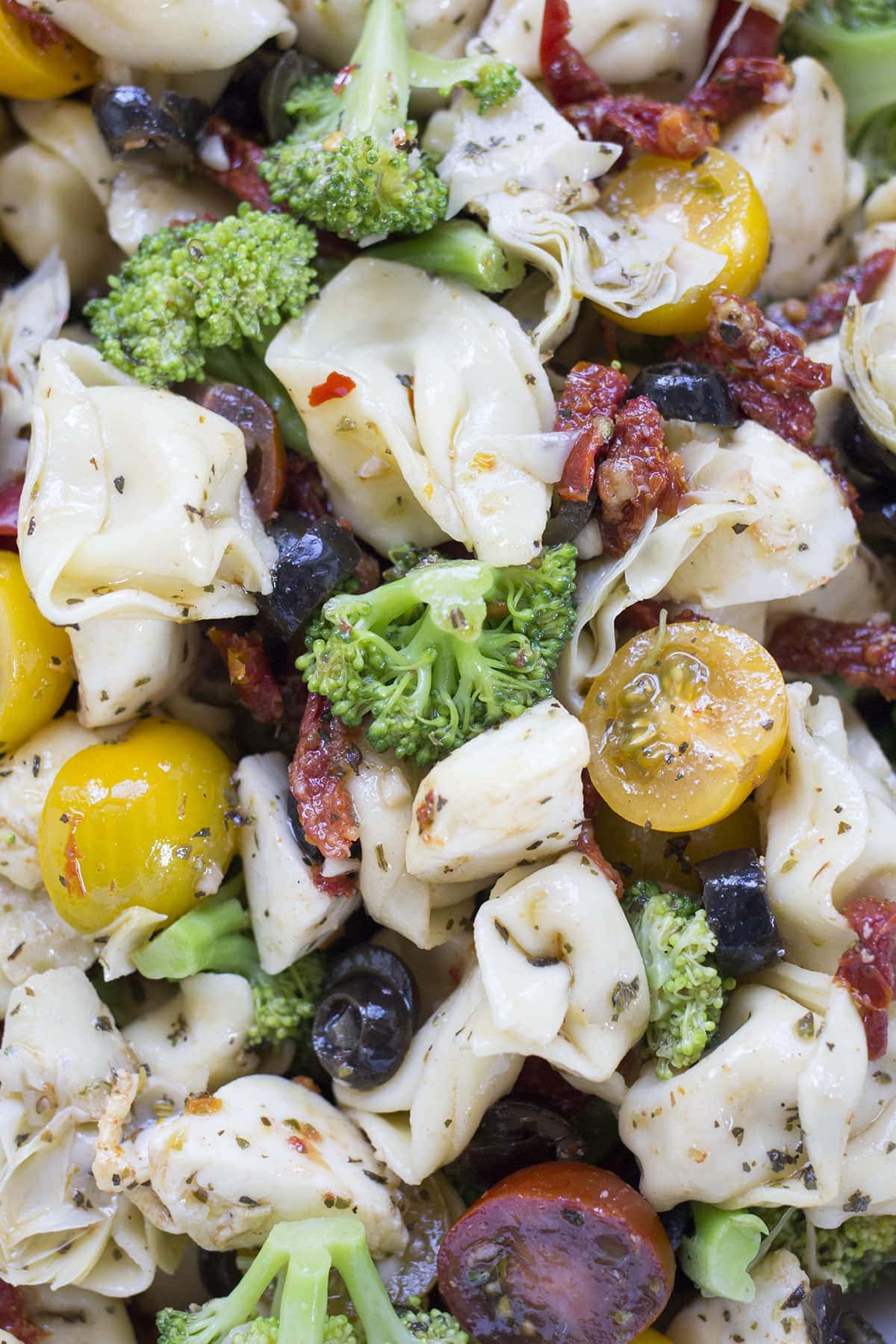 Serve with a side of grilled chicken for dinner or as a side dish for pretty much any barbecue or party. You really can't go wrong with this dish and it's a guaranteed hit with kids. I mean, what child wouldn't want to pick out all of those mozzarella cheese balls and tortellini? The answer, no child.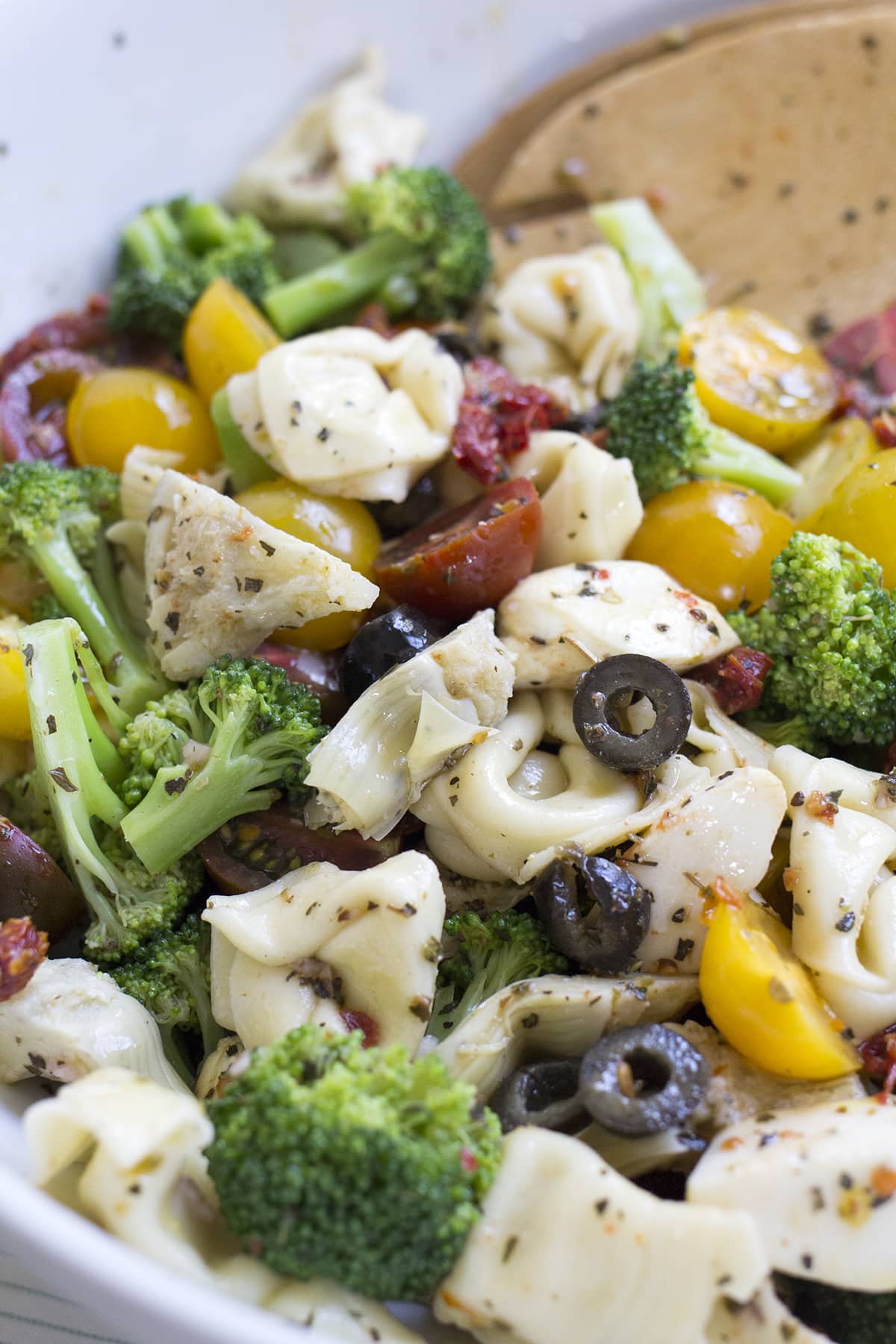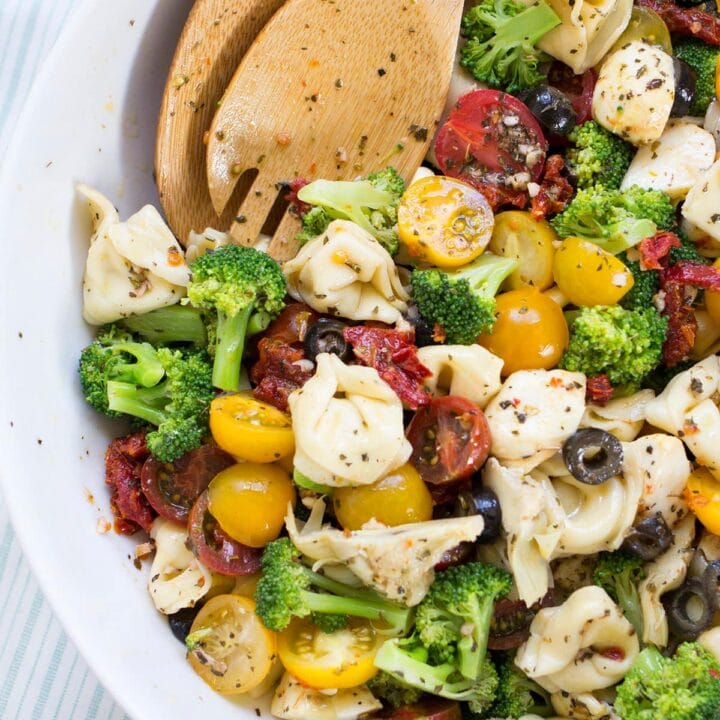 Tortellini Pasta Salad
Ingredients
9 oz cheese tortellini
4.5 oz julienne cut sun-dried tomatoes in oil, drained
12 oz marinated ciliegine mozzarella, quartered
1.5 oz sliced black olives
10 oz heirloom cherry tomatoes
7.5 oz jar marinated artichoke hearts, quartered
1 small head broccoli
Italian Vinaigrette:
½ cup red wine vinegar
½ cup olive oil
2 cloves garlic, minced
1 teaspoon dried basil
1 teaspoon dried oregano
salt and pepper to taste
Instructions
Cook tortellini according to package directions and in the last 3 minutes of cooking, drop broccoli florets into the boiling water along with the pasta to cook. Broccoli should still have a bit of crunch but be vibrantly green and tender.
Drain the pasta and broccoli in a colander.
Toss broccoli and tortellini in a large bowl with sun-dried tomatoes, mozzarella, olives, cherry tomatoes and artichoke hearts.
In a measuring cup, combine all Vinaigrette ingredients and whisk to combine. Pour over the pasta salad (you might want to use a little less than the entire recipe calls for to start) and toss gently to combine.
Serve immediately or cover and chill until ready to serve.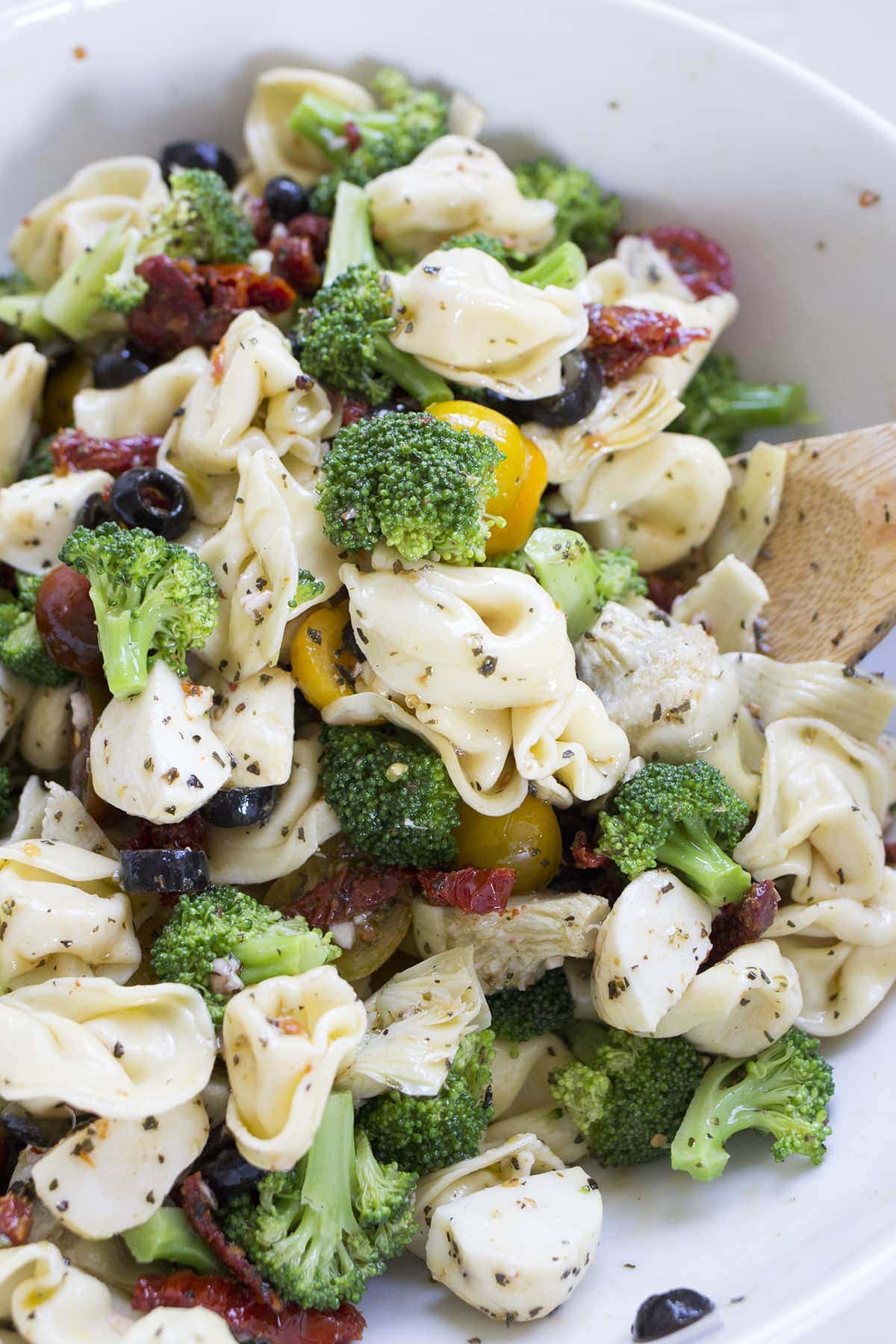 Save
Save