I don't know about you but I LOVE the combination of sweet and salty. I mean, salted caramel anyone? So when Snappers® sent me a HUGE box of their new holiday flavors of chocolate and caramel covered pretzel clusters and asked me to use them to make a fun holiday recipe I was like...score! Let's just say I broke into that first package and never looked back.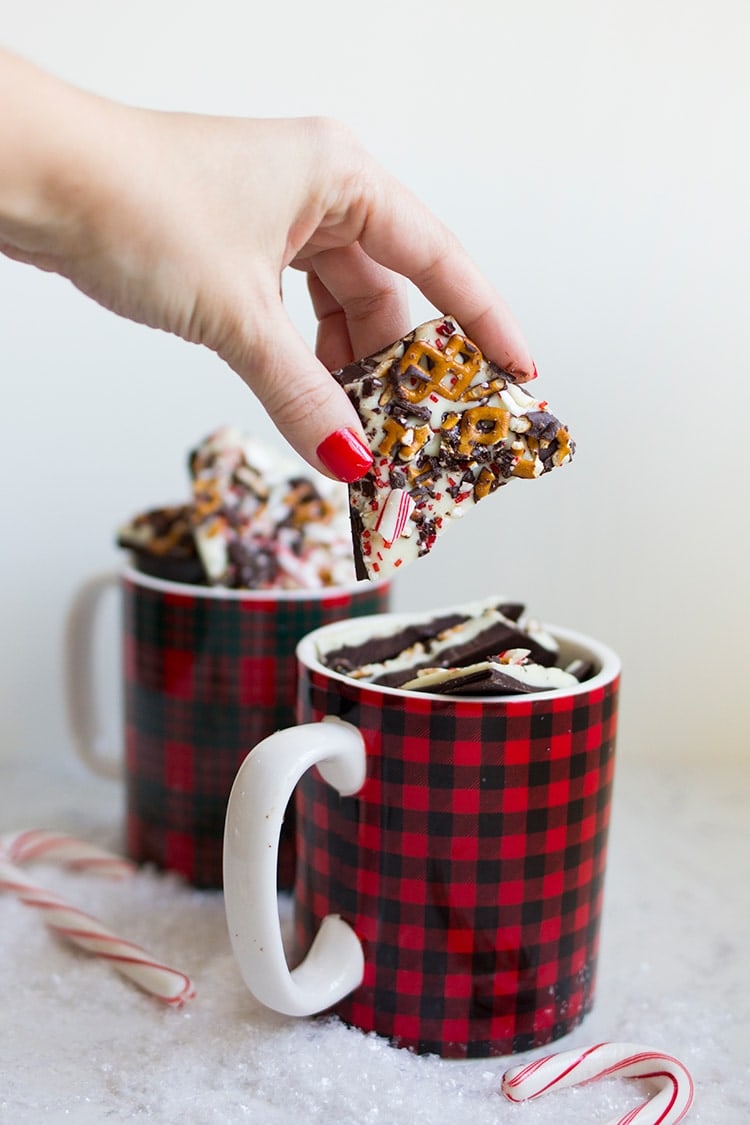 I started off by digging into the Dark Chocolate Caramel Fudge Snappers® (for inspiration of course) followed by the Dark Chocolate Peppermint Snappers® and knew I wanted to make a peppermint bark. If pumpkin spice is the flavor of fall, then chocolate peppermint is definitely the flavor of winter and these crunchy and chewy bites were sure to make the perfect addition to my recipe for classic peppermint bark.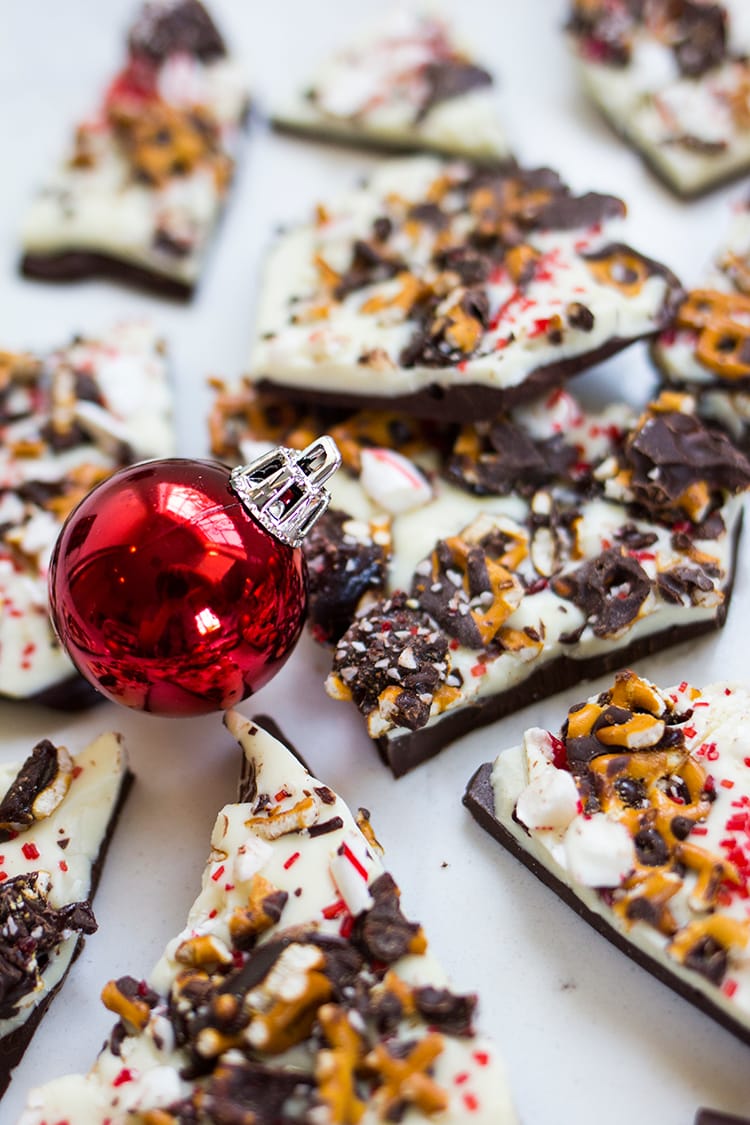 The resulting creation is what I'm now calling the Ultimate Peppermint Bark!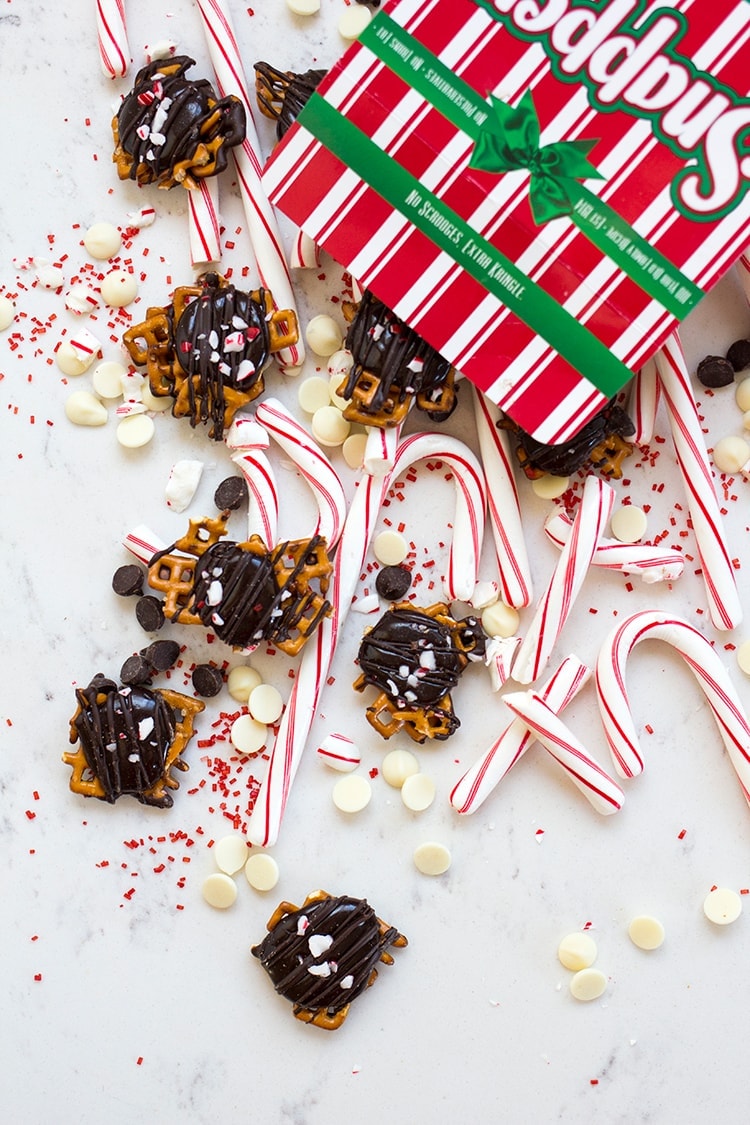 I started with layers of really good dark and white chocolate melted and spread thin, sprinkled with chopped up chunks of Dark Chocolate Peppermint Snappers® and topped with crushed candy canes and red sanding sugar for a festive flare. It's like a Christmas party explosion in one crunchy, chewy, creamy and pepperminty bite.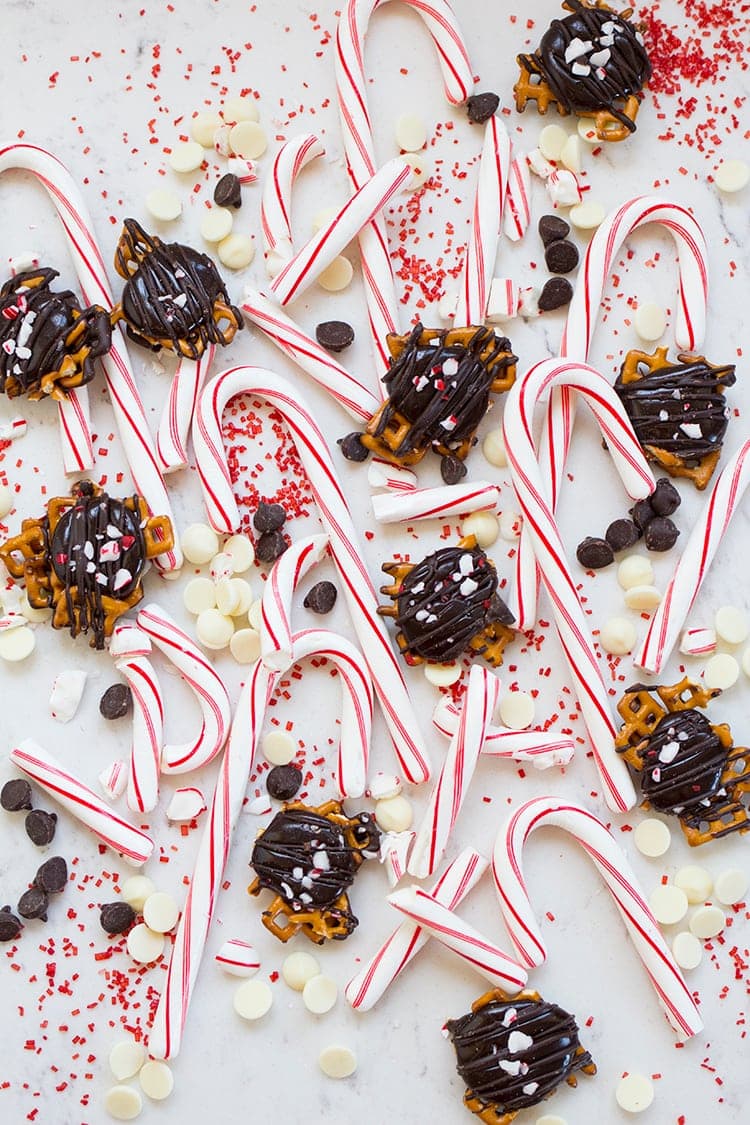 Plus you can whip up a batch of this bark in no time without any baking so it makes a great last-minute dessert or easy giftable treat.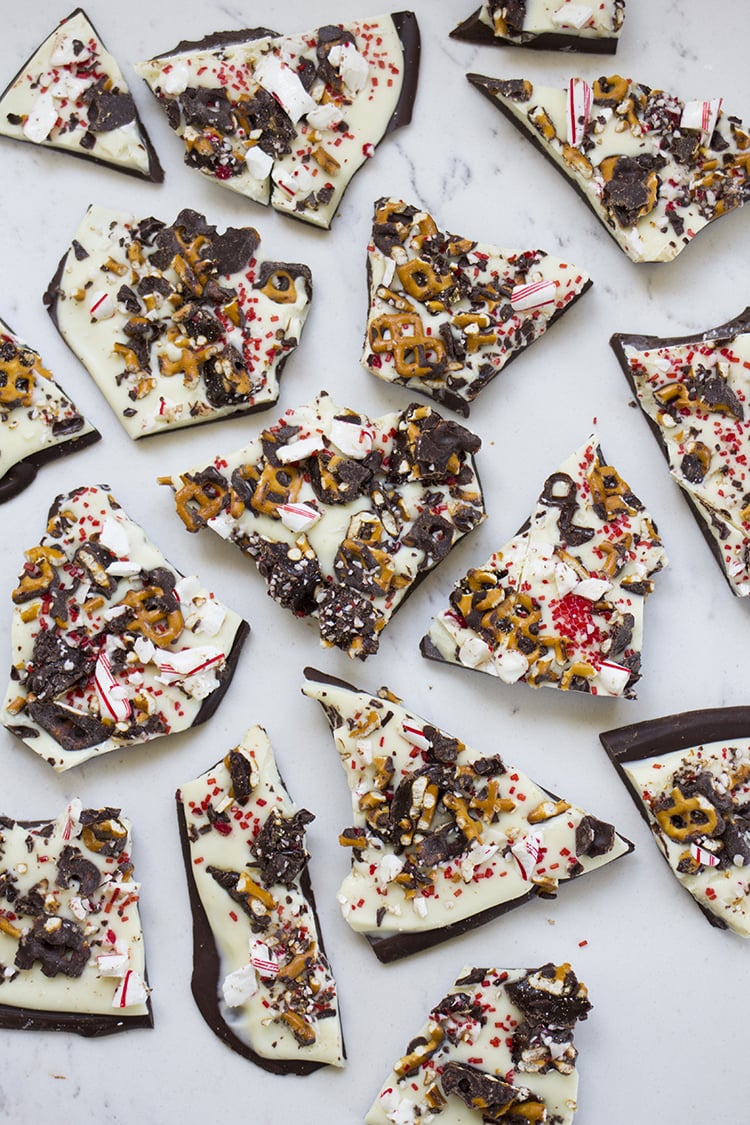 Break the peppermint bark into pieces and fill Christmas mugs. Your friends will seriously love you if they get a mug filled with this bark. That is if there is any left, this stuff goes quick I tell you!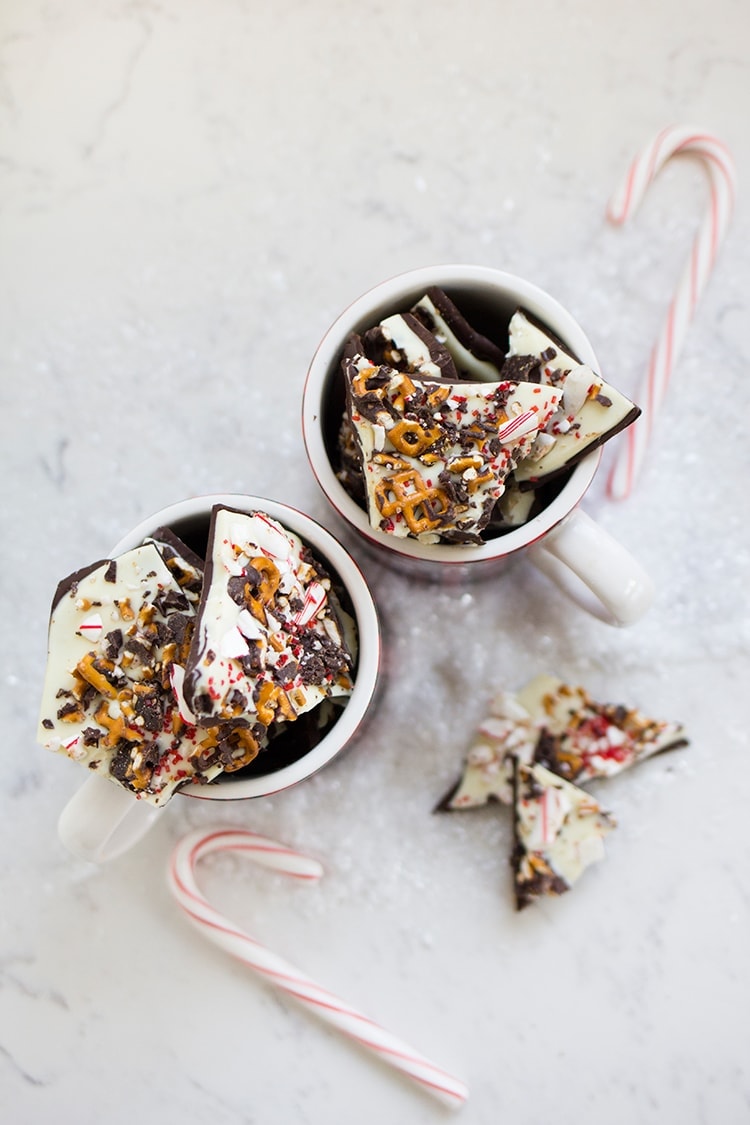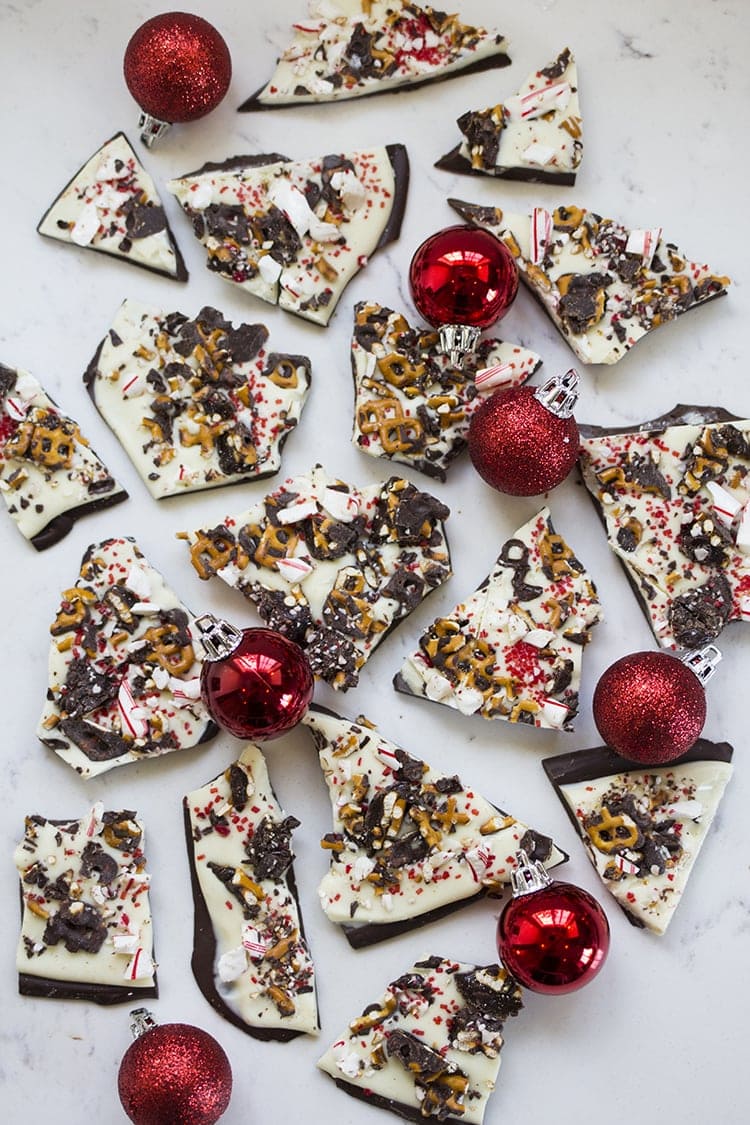 [yumprint-recipe id='107']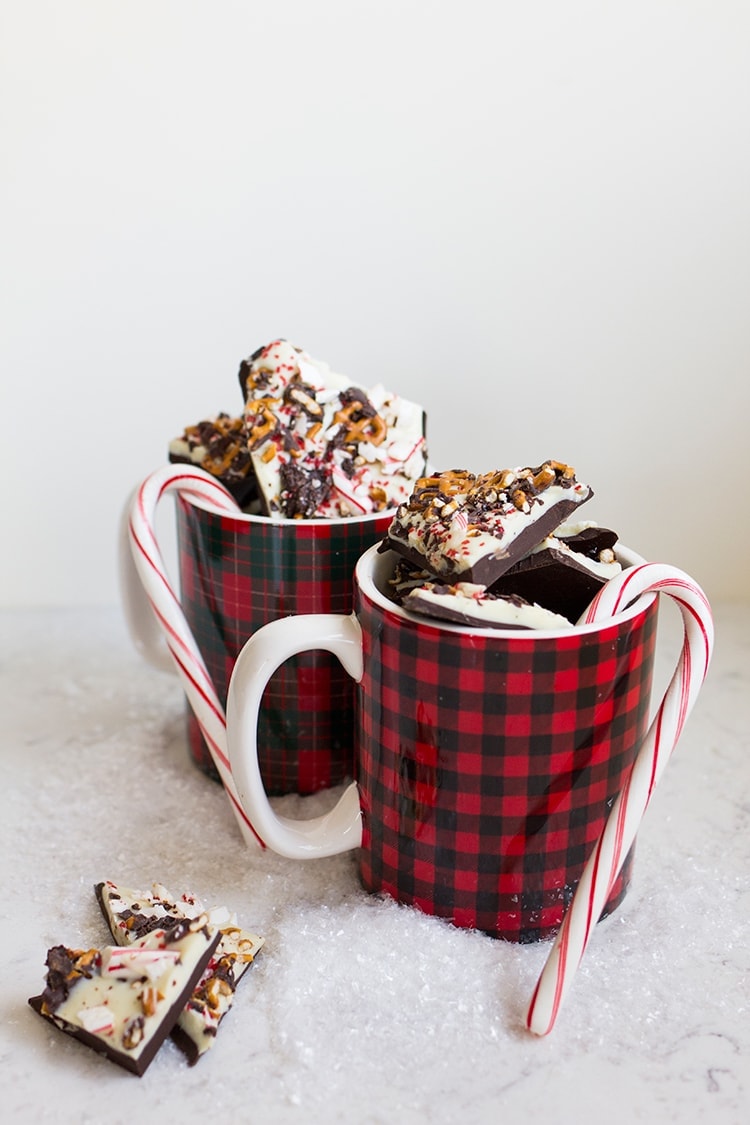 Can't find Snappers? You could always use crushed up pretzels in their place! The results would still give you that sweet and salty delicious flavor combo. Merry Christmas!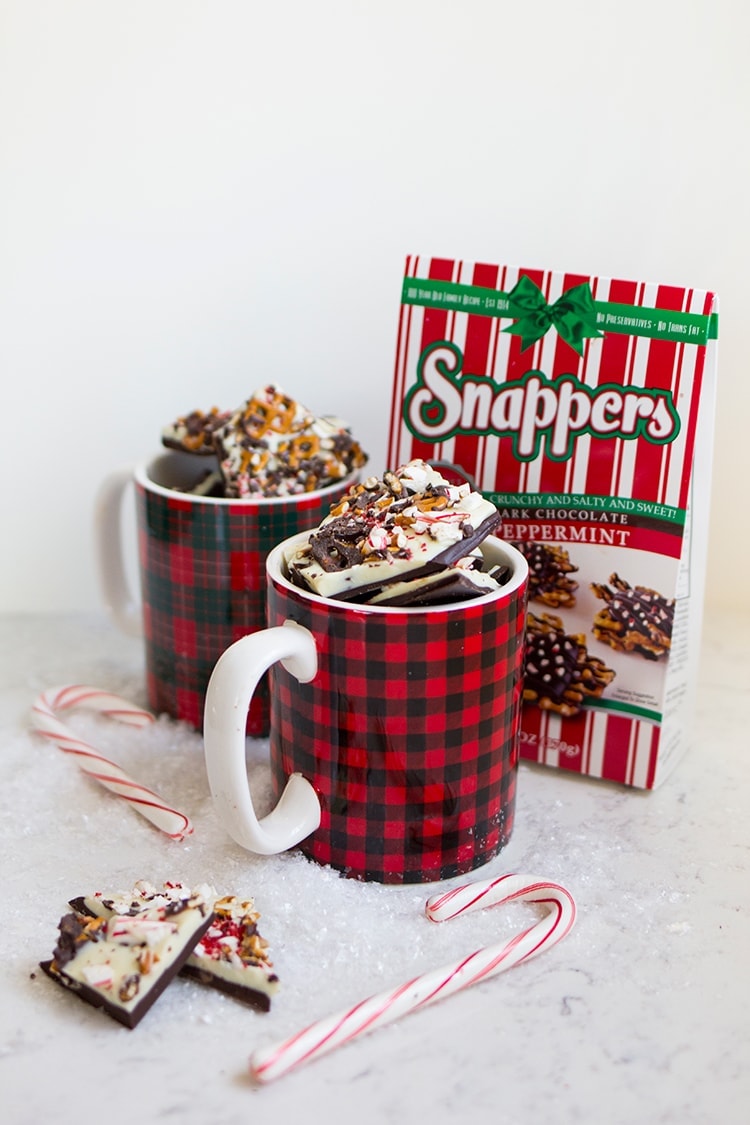 Disclosure: This post was sponsored by Snappers® Snacks however the recipe and all opinions expressed here are my own. Thank you for supporting the sponsors who make Freutcake tasty! Snappers® can be found at Target or the following locations.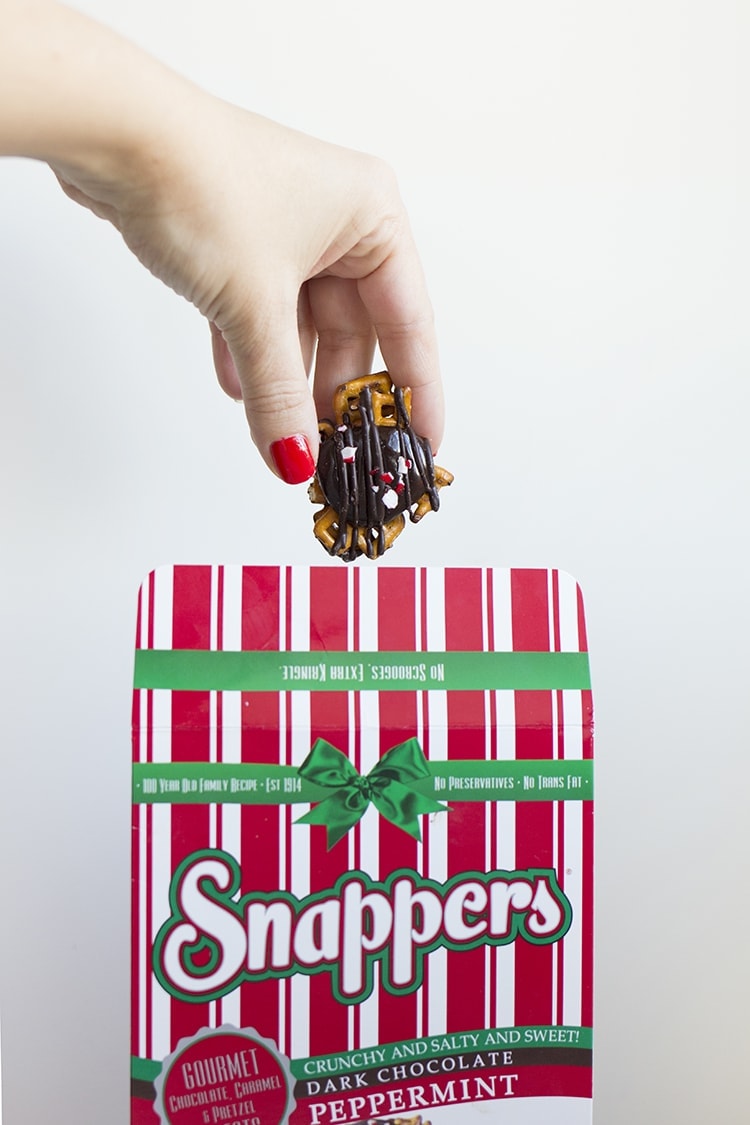 photos by Leah Bergman