Call it an end of summer-beginning of fall soup if you like but this light yet satisfying Vegetable Tomato Pesto Soup is really good all year long! You can use fresh vegetables if they're in season but frozen will work just fine in the colder months.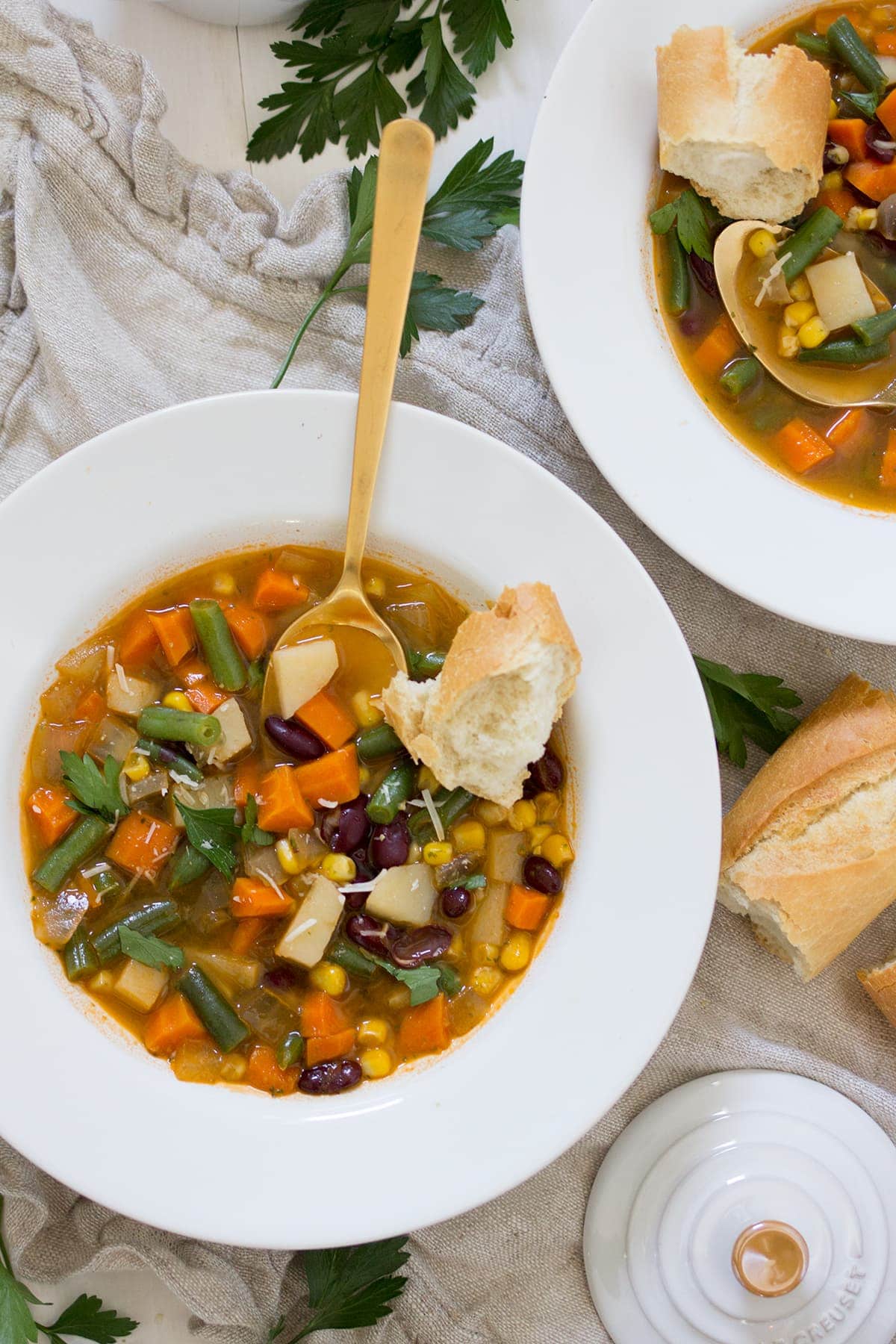 Growing up my Mom cooked primarily vegetarian. For plenty of years we were strict about it and one of the cook books she frequently cooked out of was A Taste of Heaven and Earth by Bettina Vitell. It's a good basic vegetarian resource with classic recipes, which is where I discovered this soup recipe!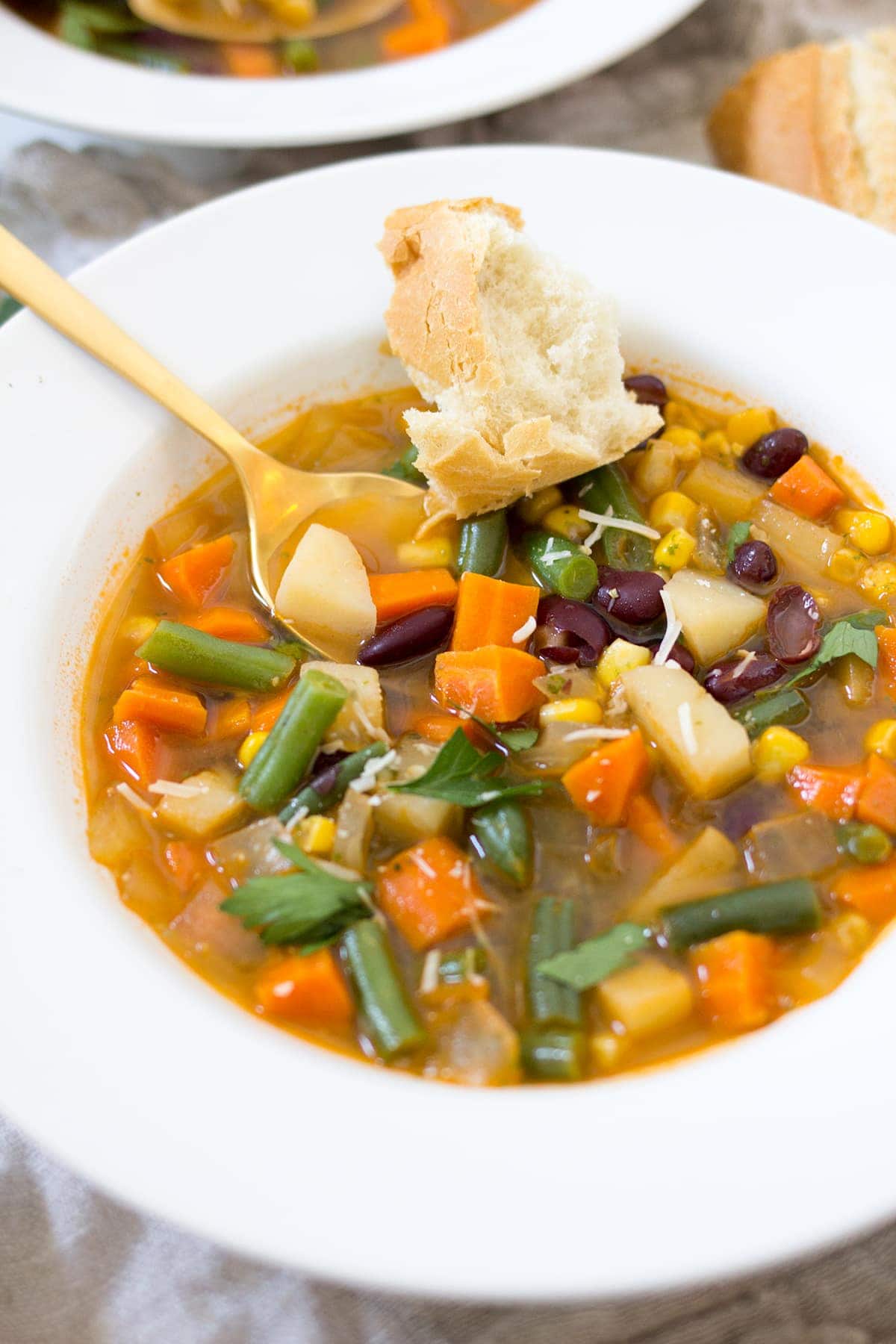 The base is a bit unusual but at the end you mix a tomato pesto into the broth that really brings the soup to life. Serve it with a crusty loaf of bread for dipping and this is one satisfying meal.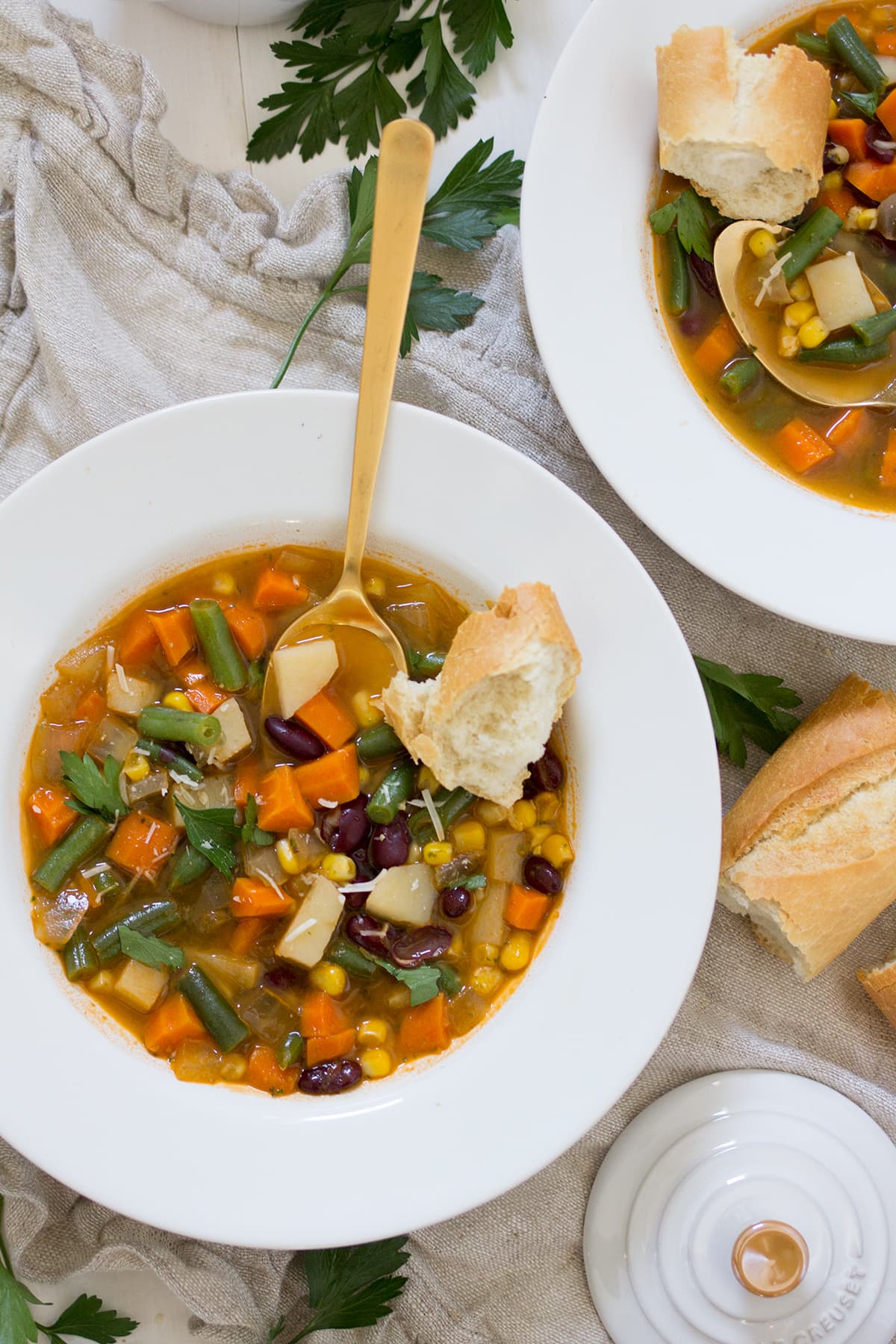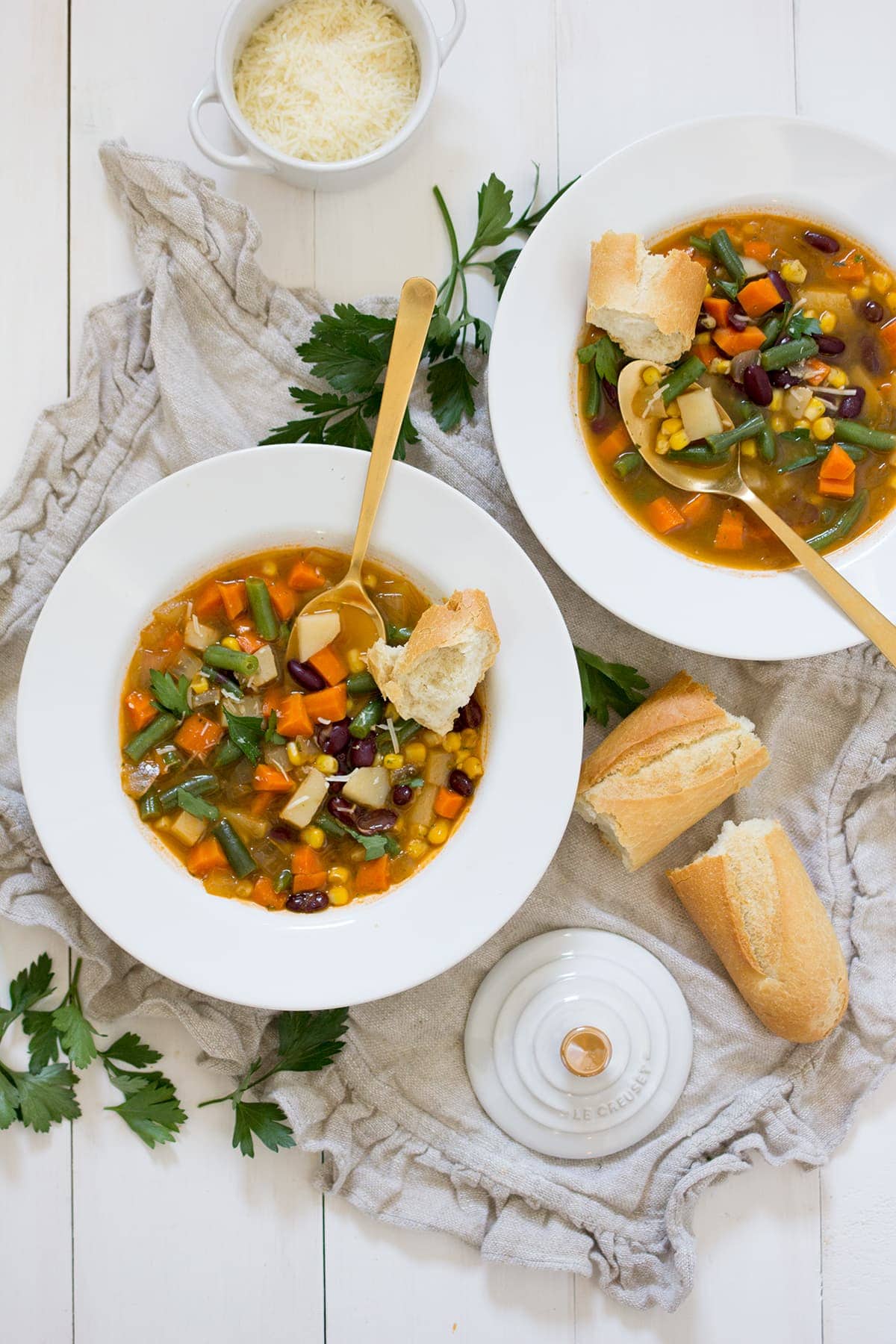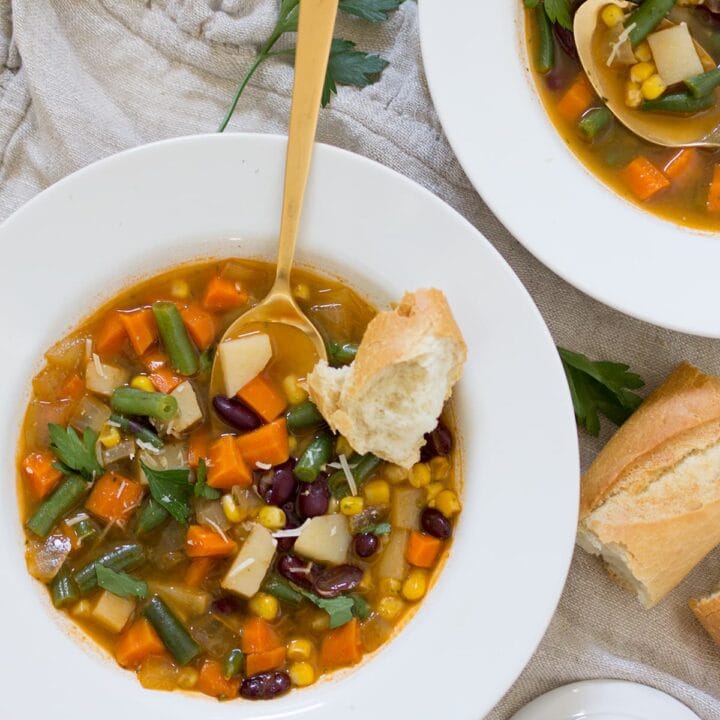 Vegetable Tomato Pesto Soup
A pesto and tomato seasoned fresh vegetable soup.
Ingredients
½ cup diced carrots
½ cup diced red potato
½ cup finely chopped yellow onion
1 bay leaf
2 cups cooked kidney beans
3 Tablespoons tamari
6 cups water
1 cup cut green beans
kernels from 1 corncob
finely chopped parsley
Pesto Sauce:
4 garlic cloves, minced
6 Tablespoons tomato puree or crushed tomatoes
½ cup chopped fresh basil
½ cup grated Parmesan cheese
¼ cup virgin olive oil
salt and pepper
Instructions
In a large pot, simmer the carrots, potato, onion, bay leaf, kidney beans and tamari in water on low, covered for 1 hour.
In the meantime, prepare the pesto sauce. In a food processor, blend the garlic, crushed tomatoes, basil, cheese, and olive oil to a smooth consistency. Season to taste with salt and pepper.
Five minutes before serving, add the green beans and corn to the soup. Cook until al dente and bright green. Remove from the heat and stir in the pesto sauce. Taste to adjust for seasoning. Serve garnished with chopped parsley.
Note: the parmesan melts in the soup but does tend to clump a bit. If you would prefer, you can leave the cheese out of the sauce and simply serve with a sprinkle on top!
xx