I love spring (I really do) but recipes like this one have me excited for summer! This summer I'm mixing up my old tried and true watermelon salad recipe with a little spice and a whole lot of Mexican cheese. Watermelon Cantaloupe Salad with Cilantro and Cotija cheese that is...oh mama.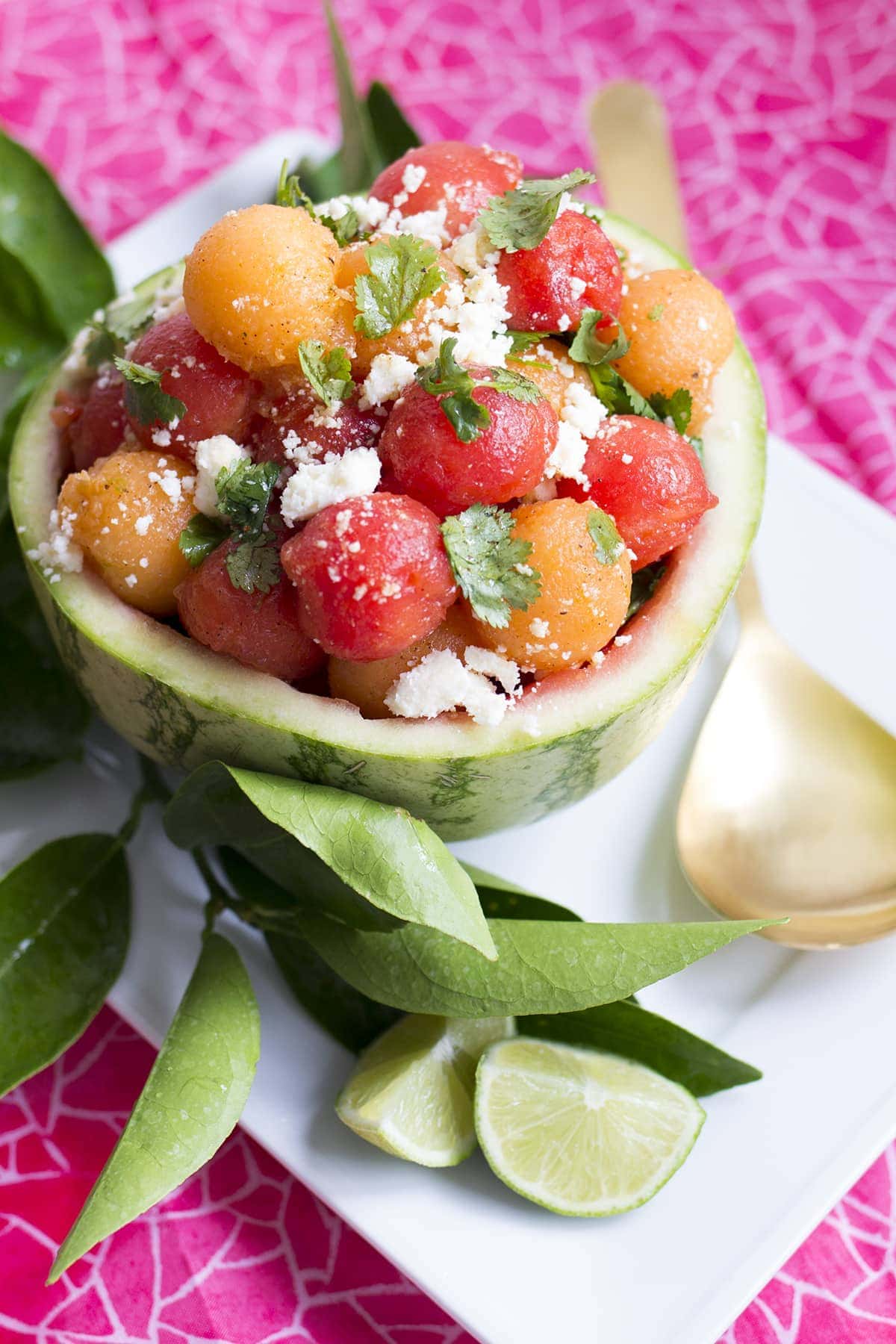 Watermelon Feta Salad
I still remember the first time I tried watermelon salad with feta and mint. So refreshing and light and the saltiness of the feta cheese was mouthwatering with the sweet watermelon. Sort of like chili and salt on pineapple, wrong and so right!
Back then, I thought the combination sounded crazy and now it's the go-to summer salad in our house. Like that oldie but goodie, this version of the melon and cheese salad is seriously delicious.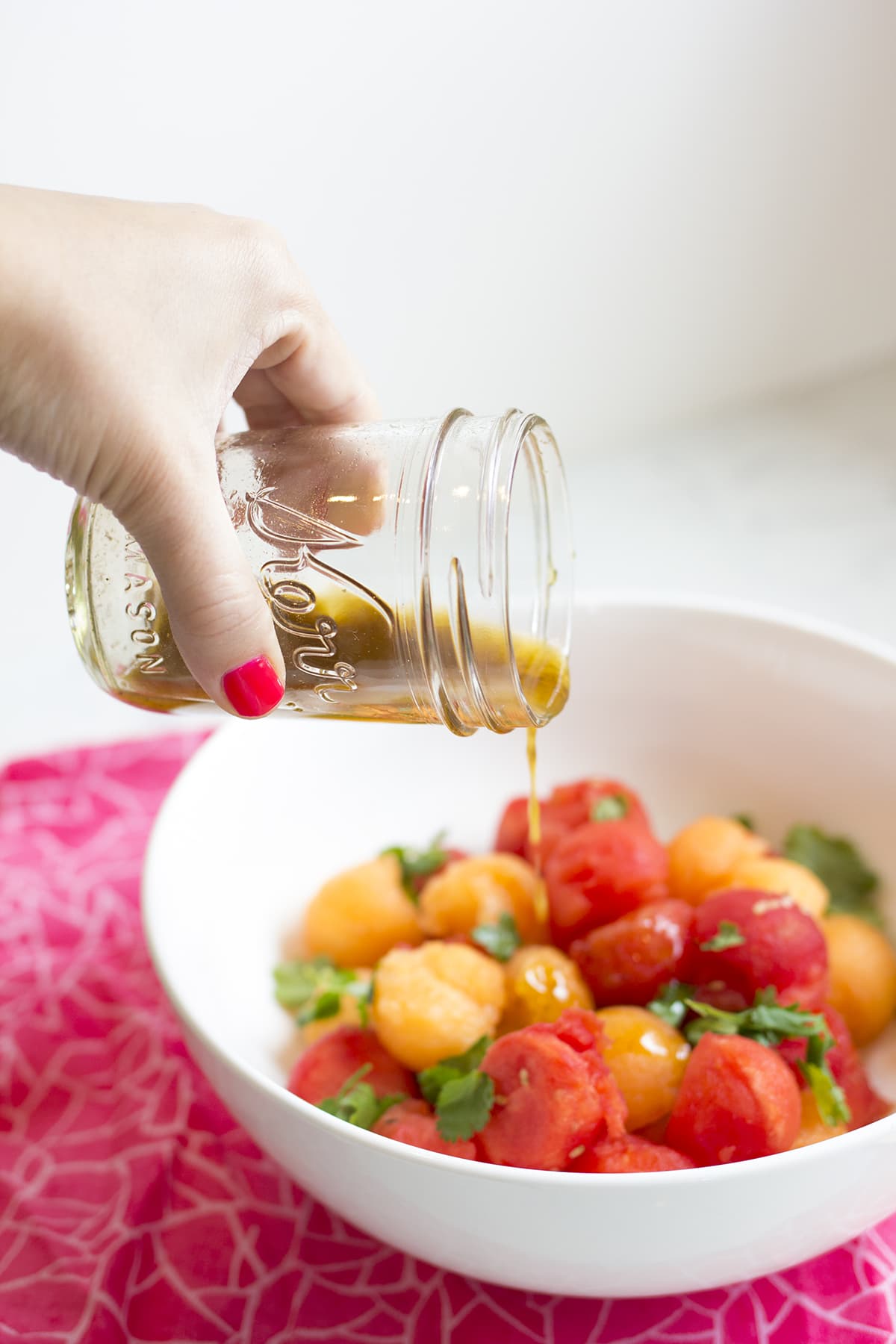 Dressing for Watermelon Salad
Dressed in a chili lime vinaigrette and tossed with cilantro and cotija cheese, this summer salad is perfect with grilled carne asada which just so happens to be another summer regular in our house.
I use a small ice cream scoop or melon baller to scoop the melon into fun little bites and serve I serve it in the hollowed out melons. It's like one big festive melon party in a bowl!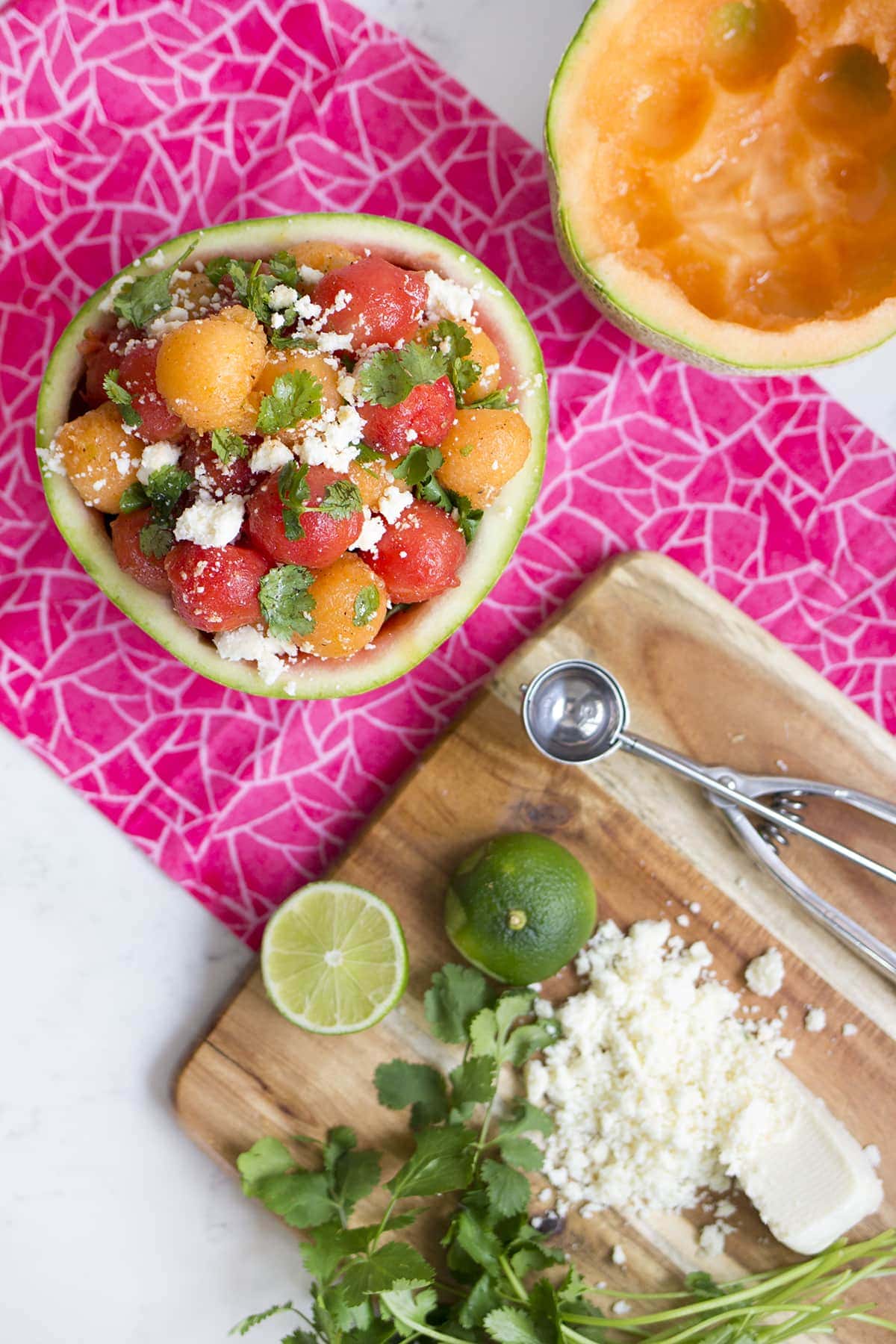 My mouth is literally watering just thinking about this salad! Seriously, is it summer yet?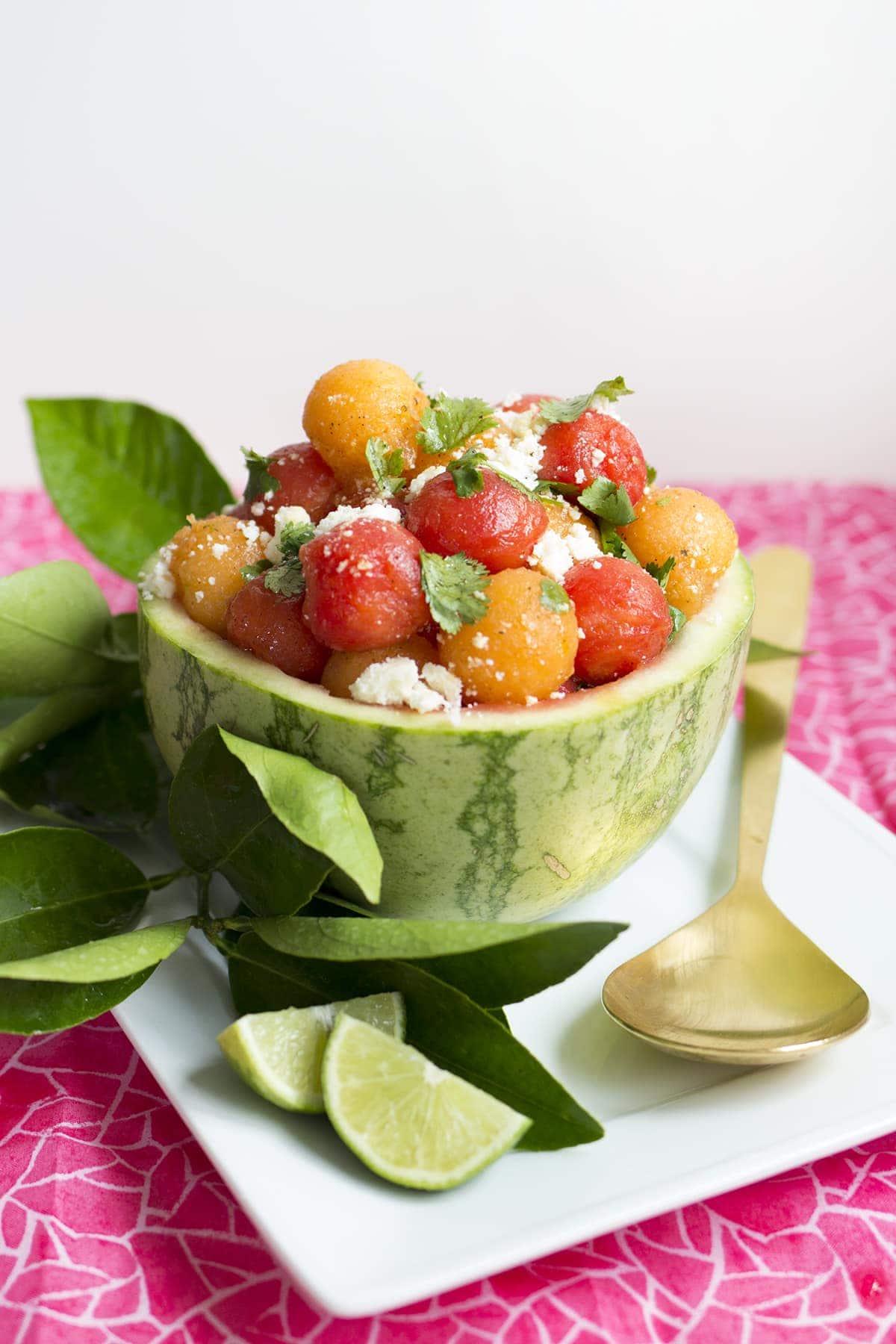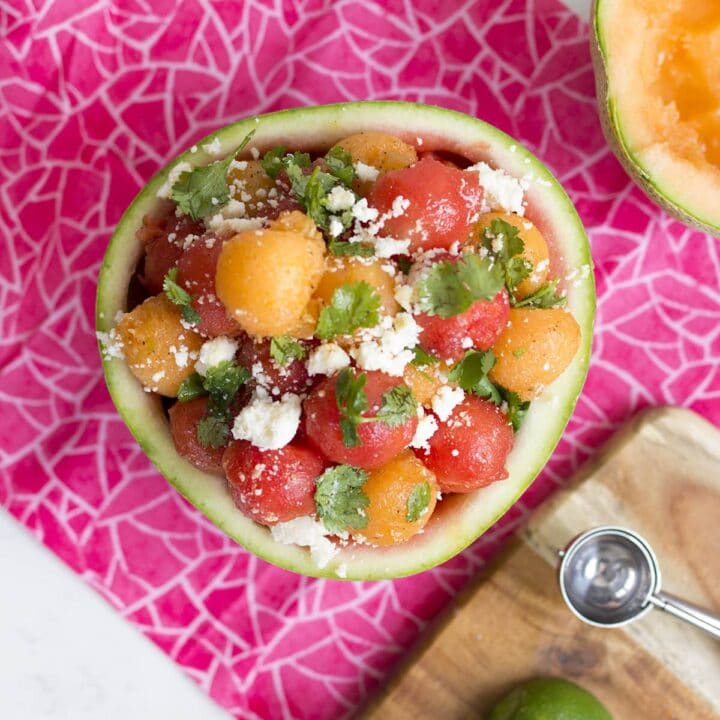 Watermelon Cotija Salad
A watermelon and cantaloupe salad topped with a tangy chili lime dressing, cotija cheese and cilantro.
Ingredients
½ small seedless watermelon (3-4 lb.), cubed or balled
½ small cantaloupe, cubed or balled
1⁄4 cup olive oil
2 tsp. sugar
1⁄2 tsp. red chili powder
Zest and juice of 1 lime
Kosher salt and freshly ground black pepper, to taste
6 oz. cotija cheese, crumbled
1 cup lightly packed cilantro leaves
Instructions
Place watermelon and cantaloupe pieces in a large bowl.
Whisk olive oil, sugar, chili powder, lime zest and juice, salt, and pepper in a bowl.
Pour over melon and toss gently. Add remaining ingredients, tossing to coat. Adjust salt and pepper as needed.
Serve in hollowed out melons.