Happy Friday, Friends! I'd first like to start by saying how thankful I am for all of your support and kind comments Sunday about my decision to focus Freutcake primarily on food. If you missed the post you can read it here! It's so amazing to know that you all enjoy my recipes as much as I enjoy posting them. There were quite a few of you who also commented and asked that I not stop posting about the twins and about our family life. I want to assure you that the personal posts will keep coming! This blog has always been a personal space for me to share what I love and a bit of my real life with you and today I'm back with the Real Talk with Real Mom's blogger series to share our Favorite Children's Books. Be prepared, there will be adorable twins ahead...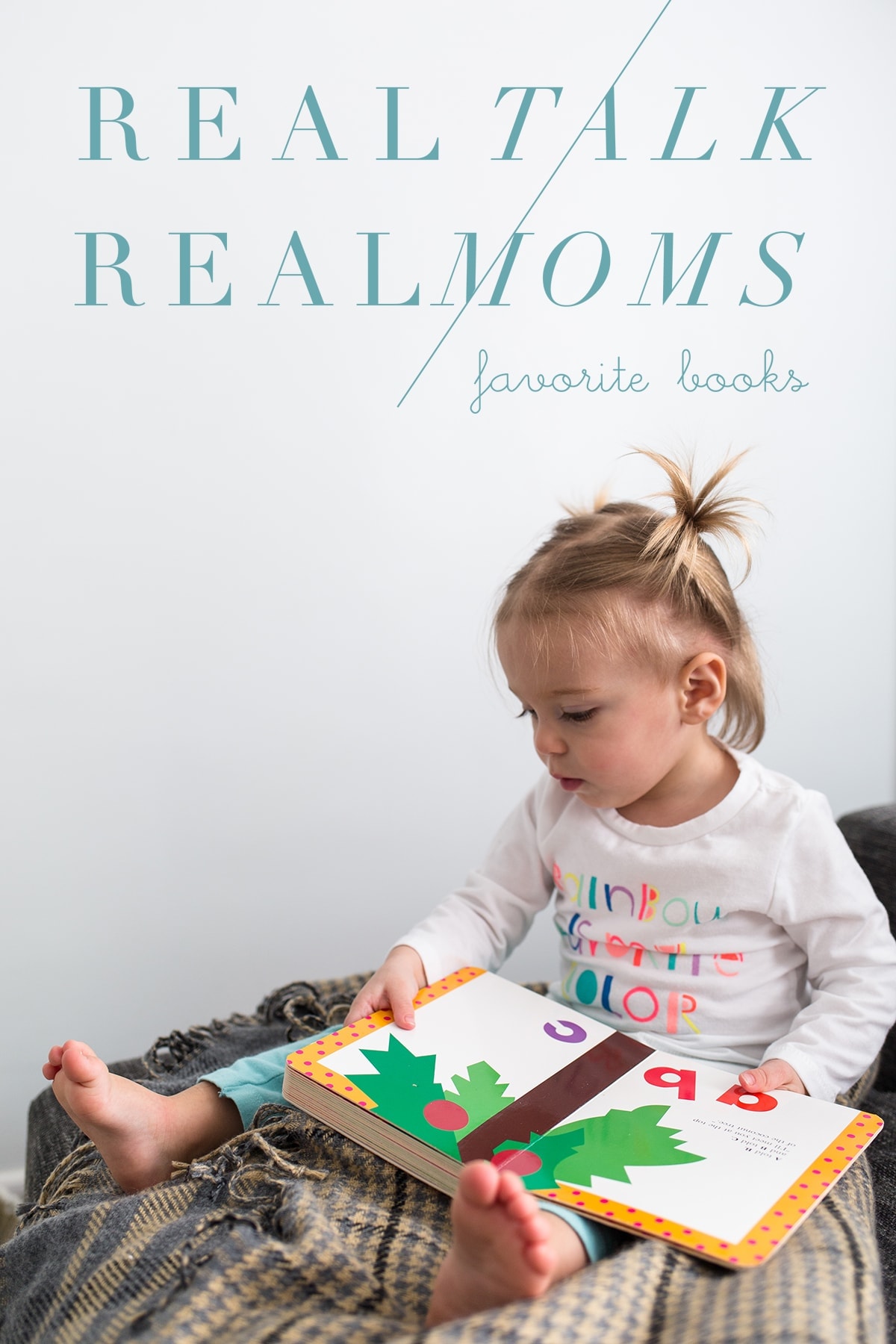 I'll be linking up to the other ladies who write in this series at the end of the post so that you can read about their favorite parenting and children's books as well! Yesterday, my friend Joanne stopped by to take a few pictures of the twins with some of their favorite books. I absolutely loved what she captured, just a moment in our day, doing one of our favorite things...reading!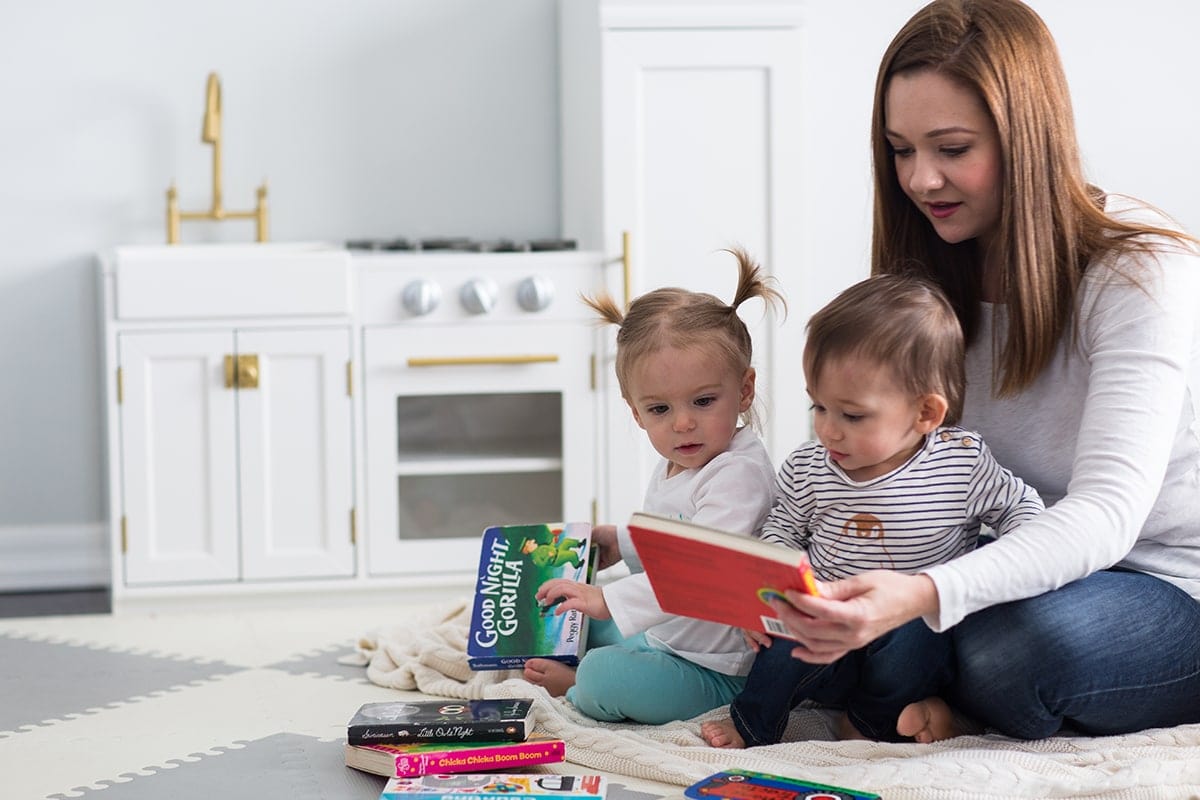 I grew up in a household focused on reading. My parents were readers and I always remember being read to by my Mom. That love for reading has lasted my whole life and Jason and I make it a point to encourage a love for books and reading in the twins. We've always had a ton of books available for them and now at 16 months they "read" their books just as much as they play with their toys.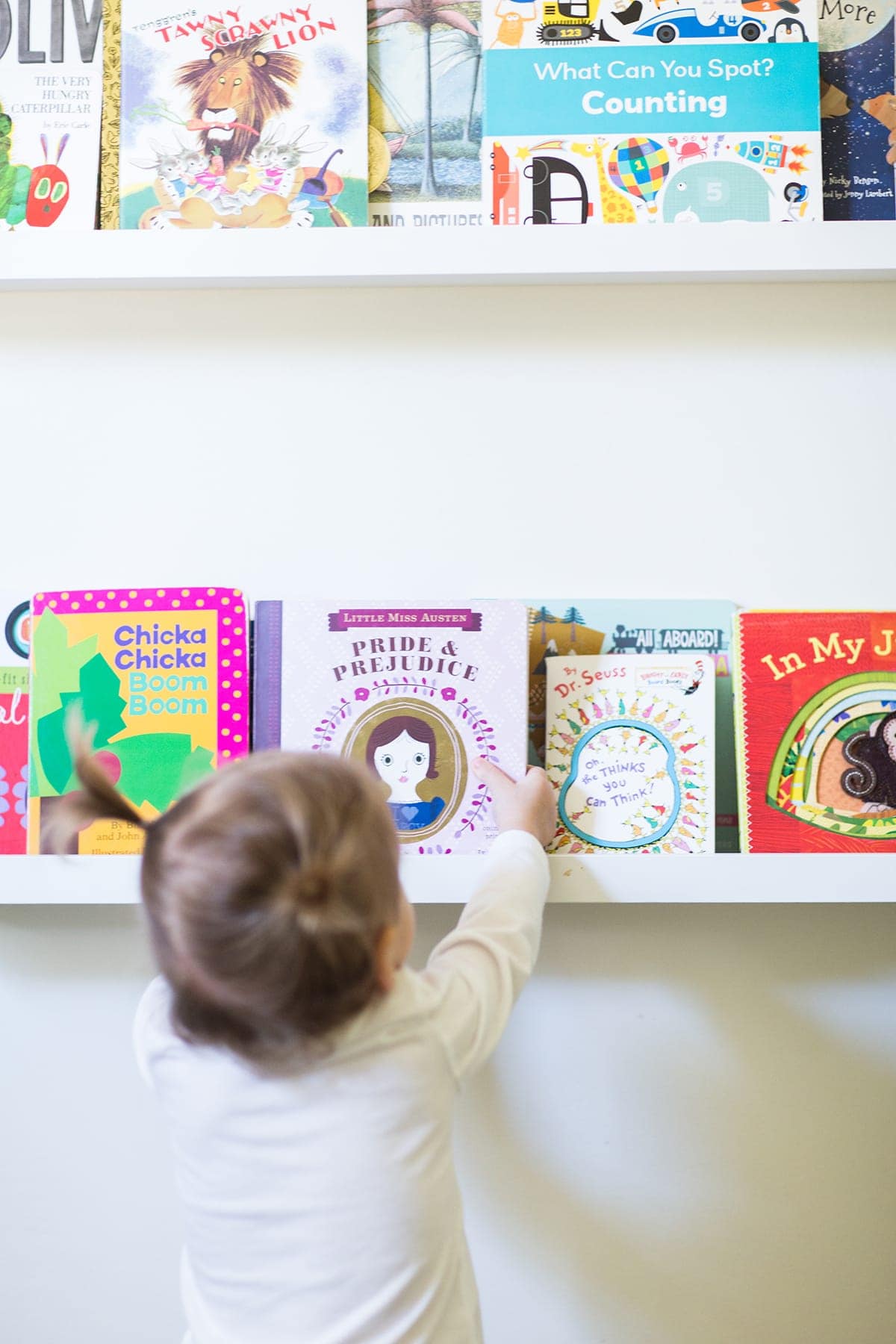 I'm no expert but I say, if you give children books, they WILL enjoy them! In the twin's bedroom we hung book shelves all up one wall to create a mini library. The fact that the books all face forwards makes them even more appealing. We keep board books on the lowest shelf where the twins can reach and all of the "adult-supervision required" hard cover books up on the higher shelves. It's fun to see what books they pick out and Millie has even gotten good at helping put the books back up on the shelf when she's done with them...sometimes.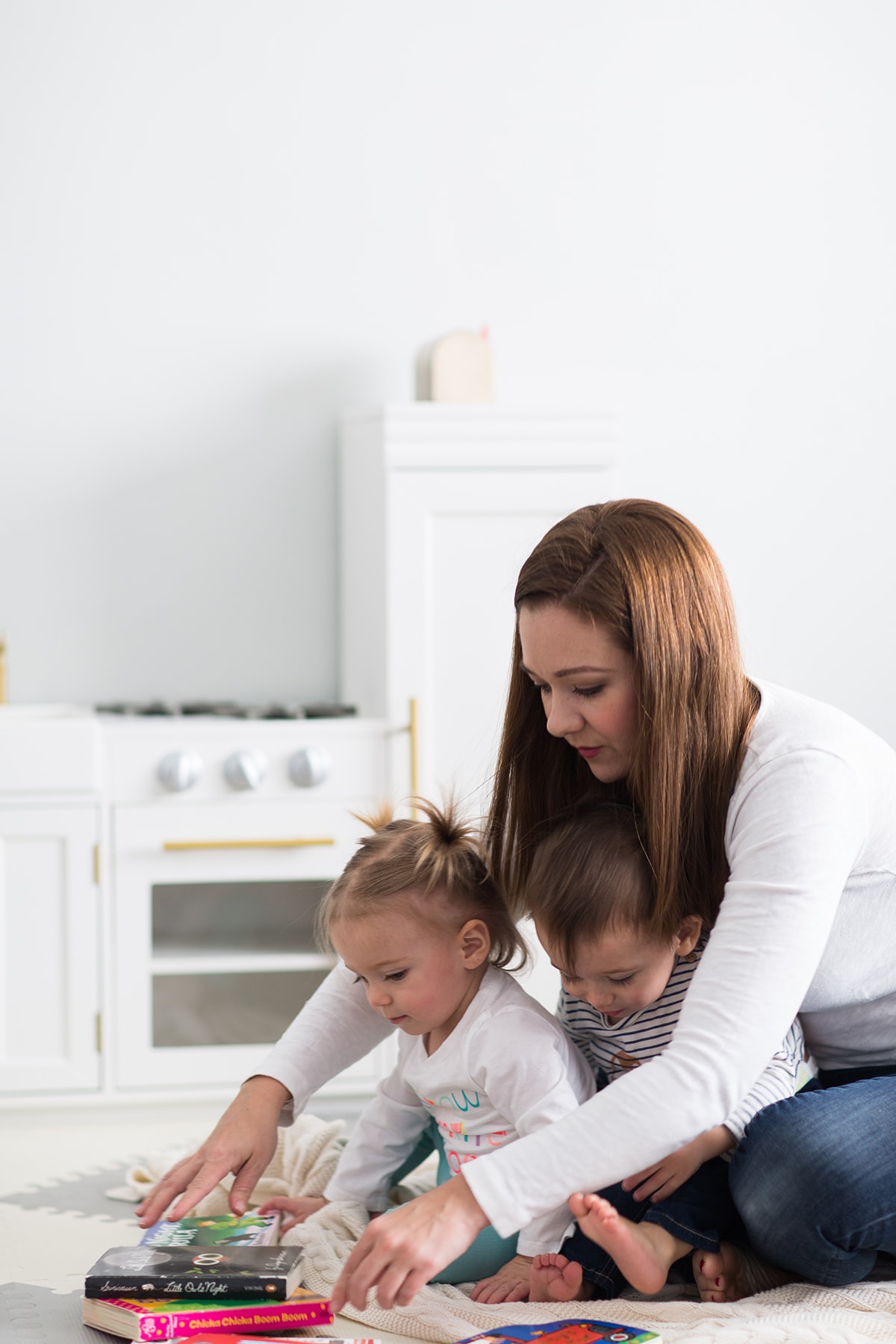 In our living room we have a second collection of what I call "play books" in a large basket by their kitchen. The board books in this basket are all a bit more worn but it's nice to have them in the living room. Their favorite books are always changing but here are just a few of our favorites at the moment:
Goodnight Gorilla by Peggy Rathmann- The twin's love zoo animals so this book is a total hit! Jackson brings it to me (multiple times) every night before bed.
Bright and Early Board Books by Dr. Seuss- I'm not sure if it's the small size of these books, the colorful illustrations, or just the classic rhyming of Dr. Seuss, but the twins love them! Hop on Pop is an all time favorite, or as the twins call it, "Bed-Bed." "Red, Ned, Ted and Ed in Bed."
Little Owl's Night by Divya Srinivasan- I love this book and so do the twins! It's such a darling story filled with lots of forest animals and of course an owl, or "who-who."
Goodnight Moon by Margaret Wise Brown & Goodnight Mr. Darcy by Kate Coombs- Kittens and a red balloon? Instant success.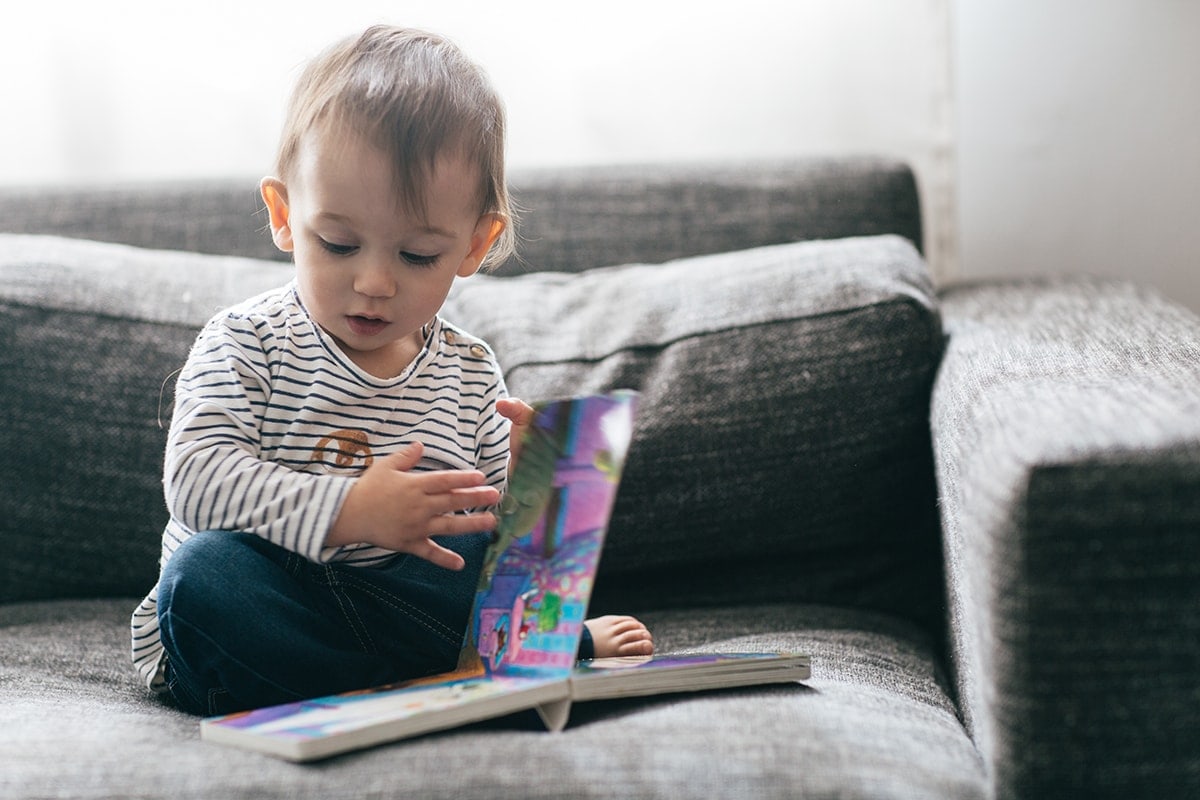 Maisy's Digger & Maisy's Tractor- They call ALL Maisy books "dig-dig" since Maisy's Digger was their first. They absolutely LOVE Maisy and ask for "dig-dig" constantly. I tempted to buy a second copy.
Going on a Bear Hunt (Sound Book) by Michael Rosen- If I have to go on a bear hunt one more time...ha! This one is a classic and even more fun with sound. Roar!
Doggies & Moo Ba La La La by Sandra Boynton - I go all out with the animal noises, so that may explain it.
Chicka Chicka Boom Boom by Bill Martin Jr.- My personal favorite! This book is so much fun to read.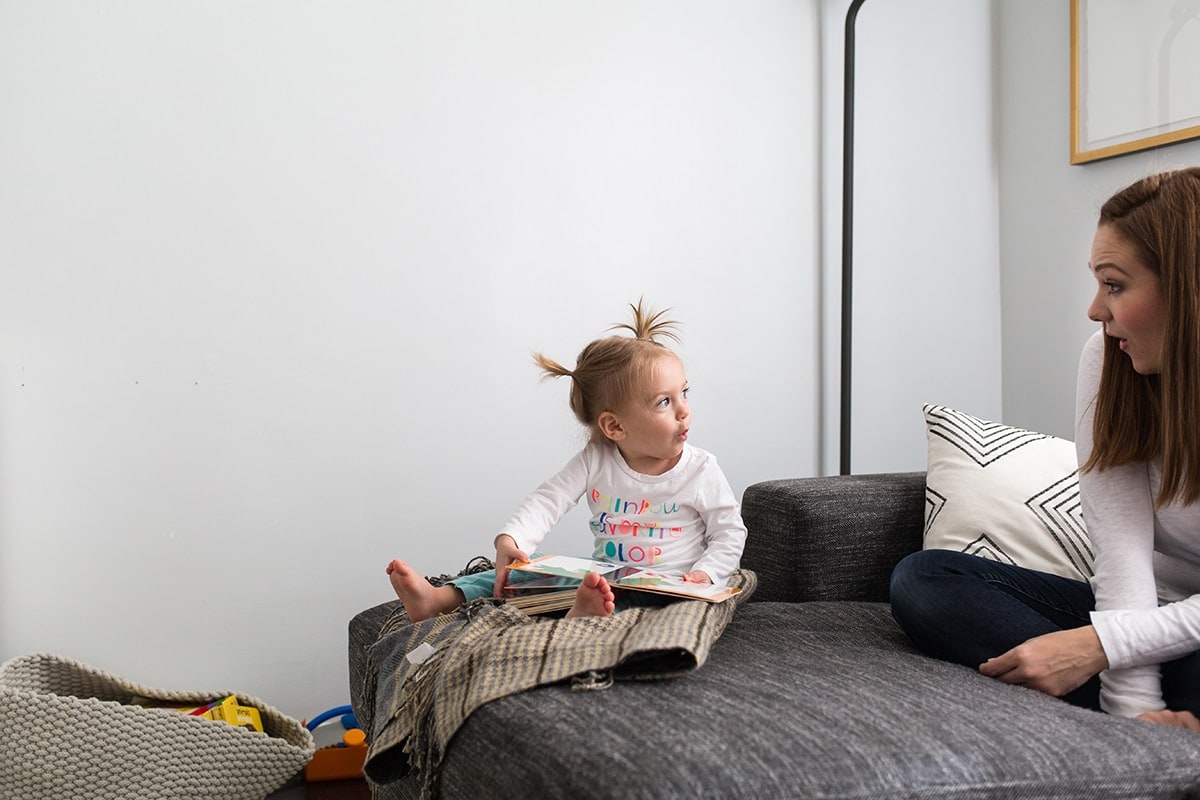 Where's Spot? (Lift the Flap) by Eric Hill- That Spot, he's always hiding! We may be missing a few of the paper flaps (oops) but the twins still love to "find" Spot.
I Love You More and More by Nicky Benson - Get the tissues! The twins like the illustrations of the animals and I love the message. Such a sweet read. Sniff! Sniff!
What Can You Spot (Counting) by Frankie Jones- The twins love to "find" the animals in this book. They also have a Mickey Mouse Club House Look & Find book that is a favorite.
So, what are some of your favorite children's books for this age? Any recommendations? Leave me a comment in the section below and make sure to check out the rest of the ladies in the Real Mom Series and their posts on favorite books!
Kat + Em from The Refined Woman
Alex from AVE Styles
Caitlin from Sacramento Street
Catherine from The Life Styled
Erin from Apartment 34
Jen from The Effortless ChicSarah from Stories by Sarah Sherman Samuel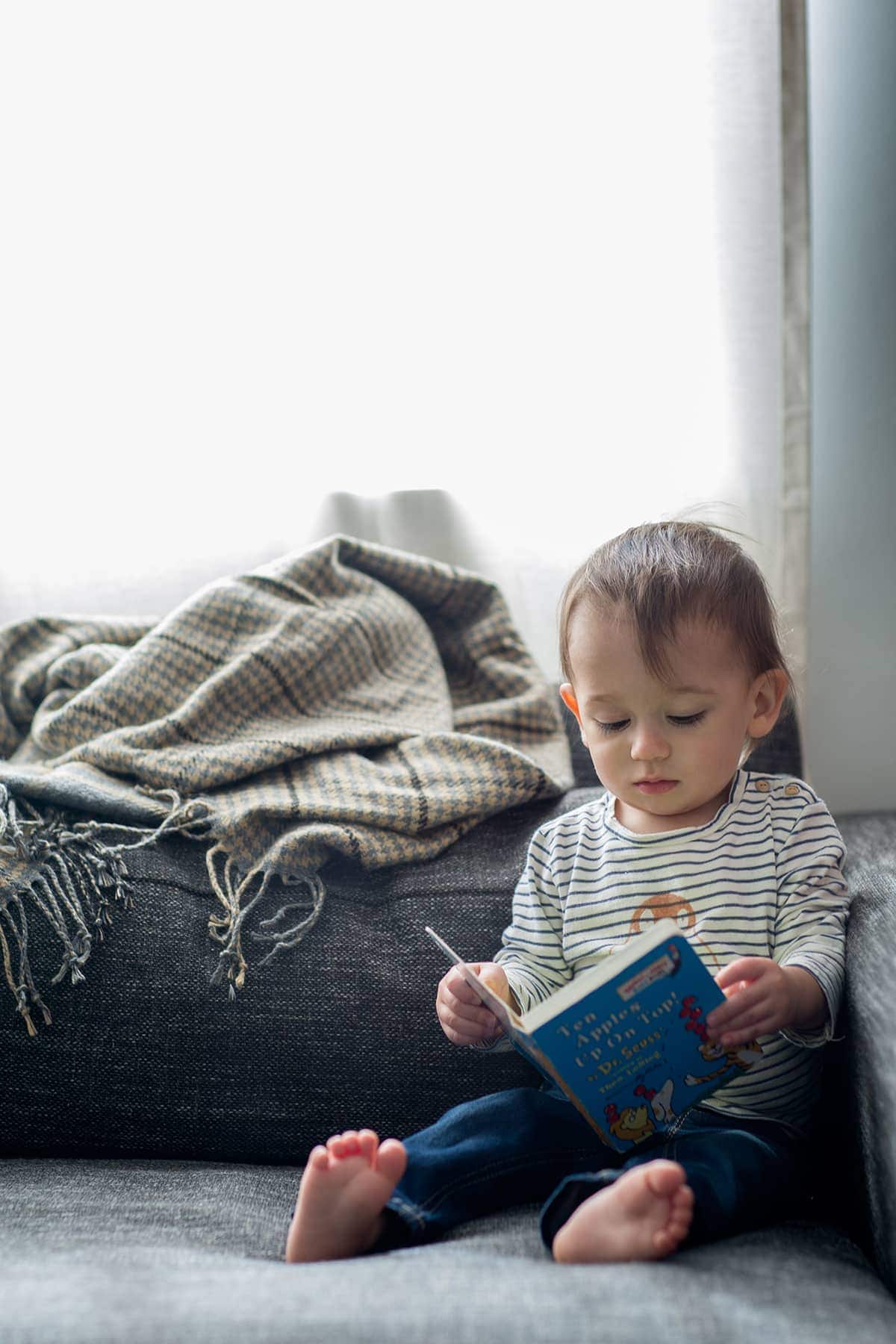 Save
Save
Save
Save
Save
Save
Save
Save