If you want to know the truth, I basically live in jeans. Brightly colored, extra dark, relaxed fit & super stretchy, they all have a place in my closet. When Gap asked me to style a few looks featuring their new Men's 1969 Slim & Women's Skimmer pants for spring I just about jumped out of my pants (or should I say jeans) with excitement!
It didn't take long for me to grab Jason and head to the nearest Gap store to start shopping. Of all the great colors and styles, our favorites were the 1969 Slim Canvas Jean for Jason in a light grey and the 1969 Dot Always Skinny Skimmer for me. A girl just can't go wrong in polka dots!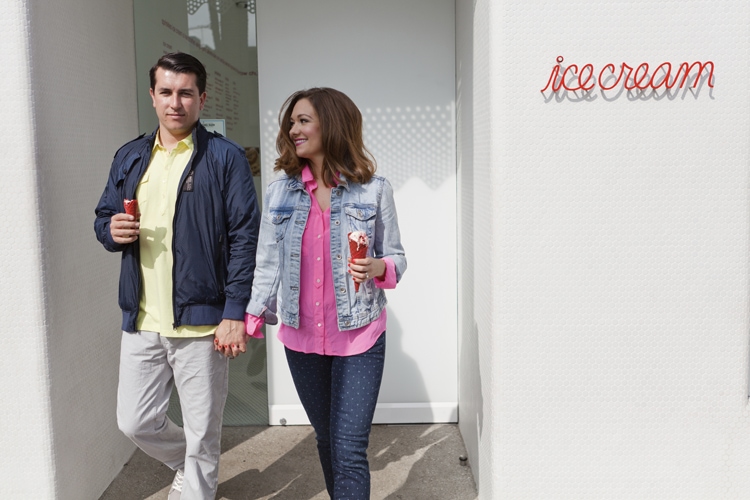 The Slim Canvas Jean has a nice modern tapered look for men without getting too skinny while my skimmers are soft, extra stretchy and the perfect length for wearing with heels or flats for spring.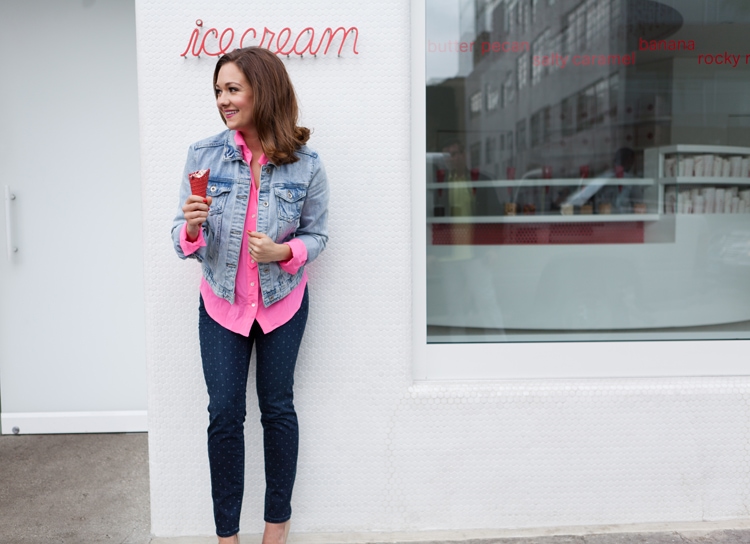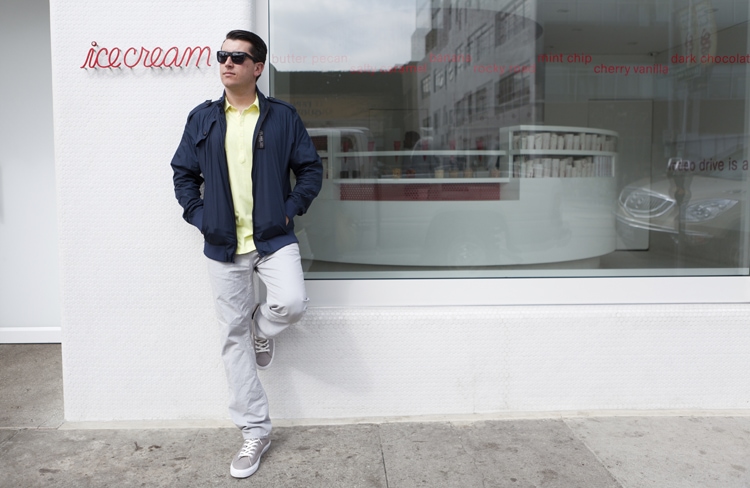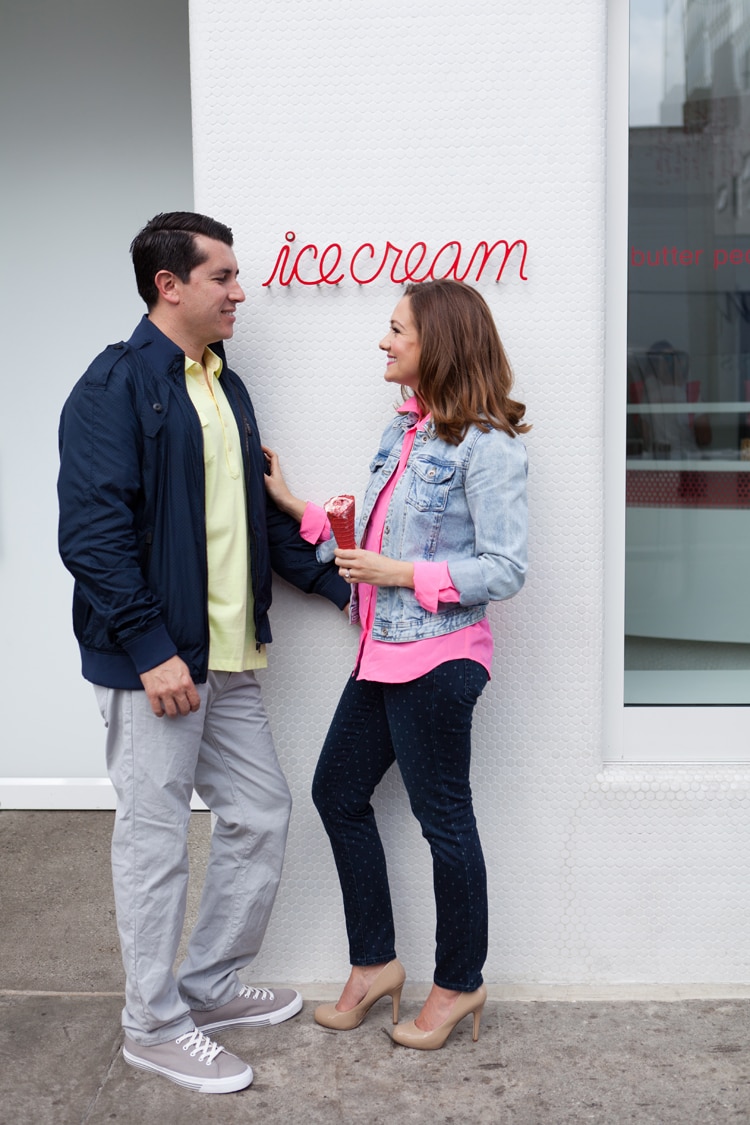 My new Gap skimmers are super dark and lend themselves nicely to a bright pop of color like this hot pink blouse. Paired with a heels and a casual jean jacket, this became the perfect look for an afternoon ice cream date.  Jason's canvas jeans look effortlessly relaxed paired with a polo shirt, sports coat and half eaten ice cream cone…of course!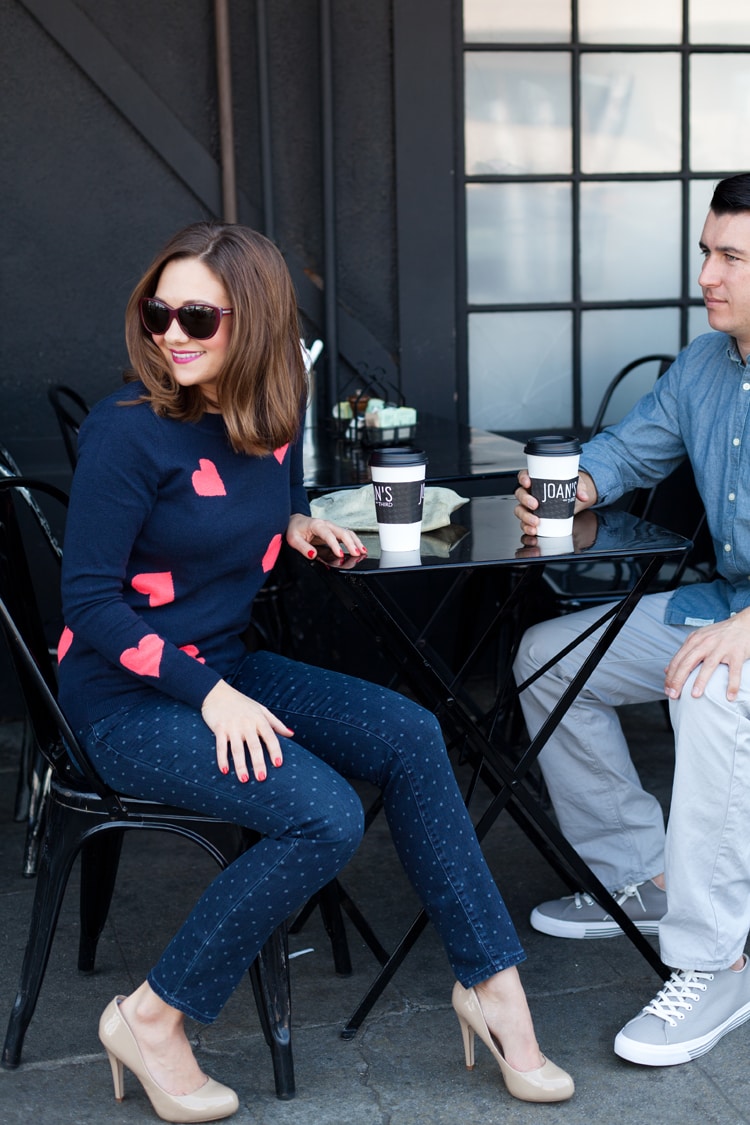 A quirky patterned sweater for me, and a chambray woven for him were the perfect incognito looks for people watching at a sidewalk café.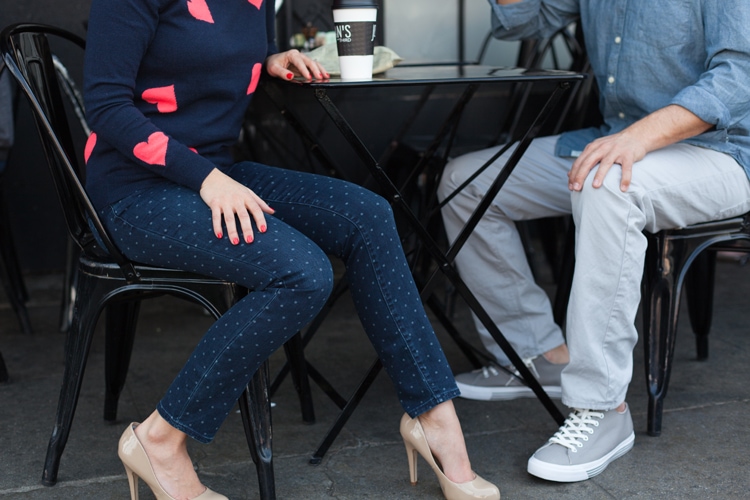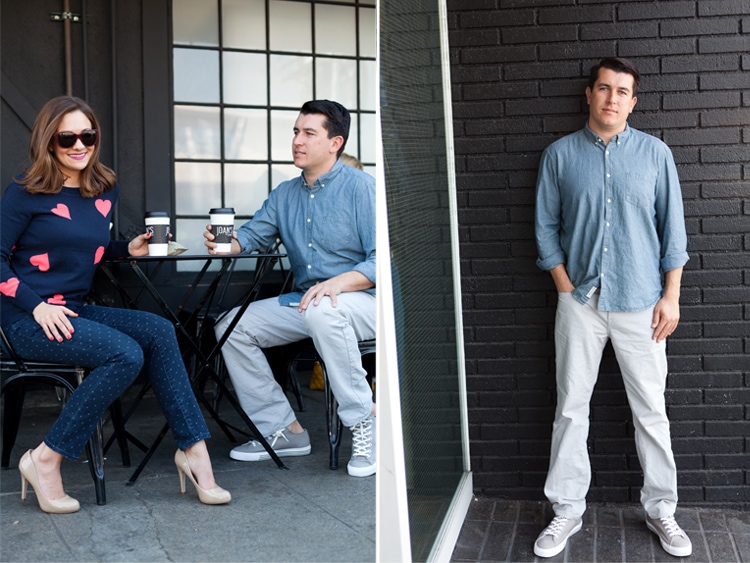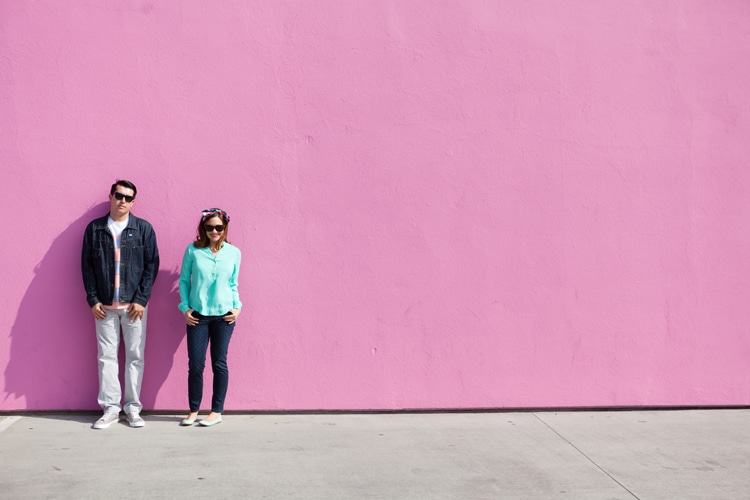 One of my favorite ways to wear these Gap skimmers is with a bright top, funky hair bow and nice comfy flats. The perfect outfit for jumping perhaps?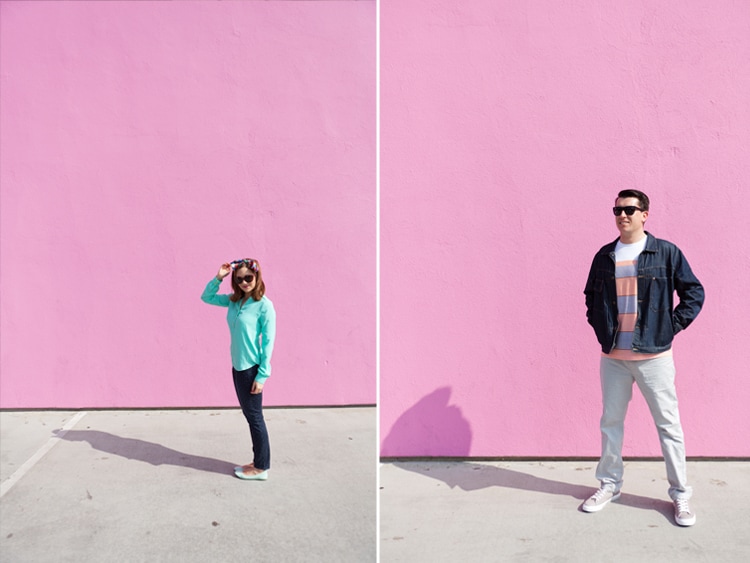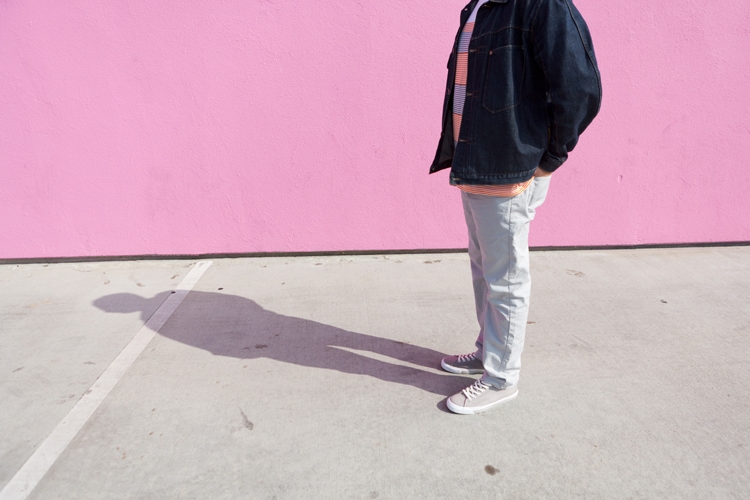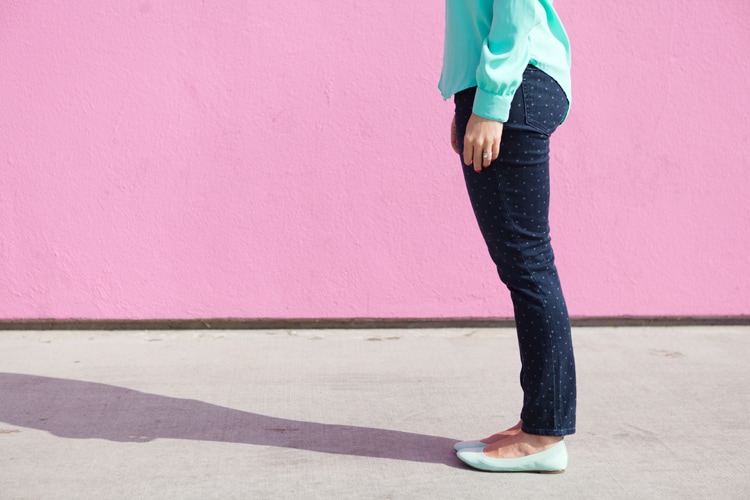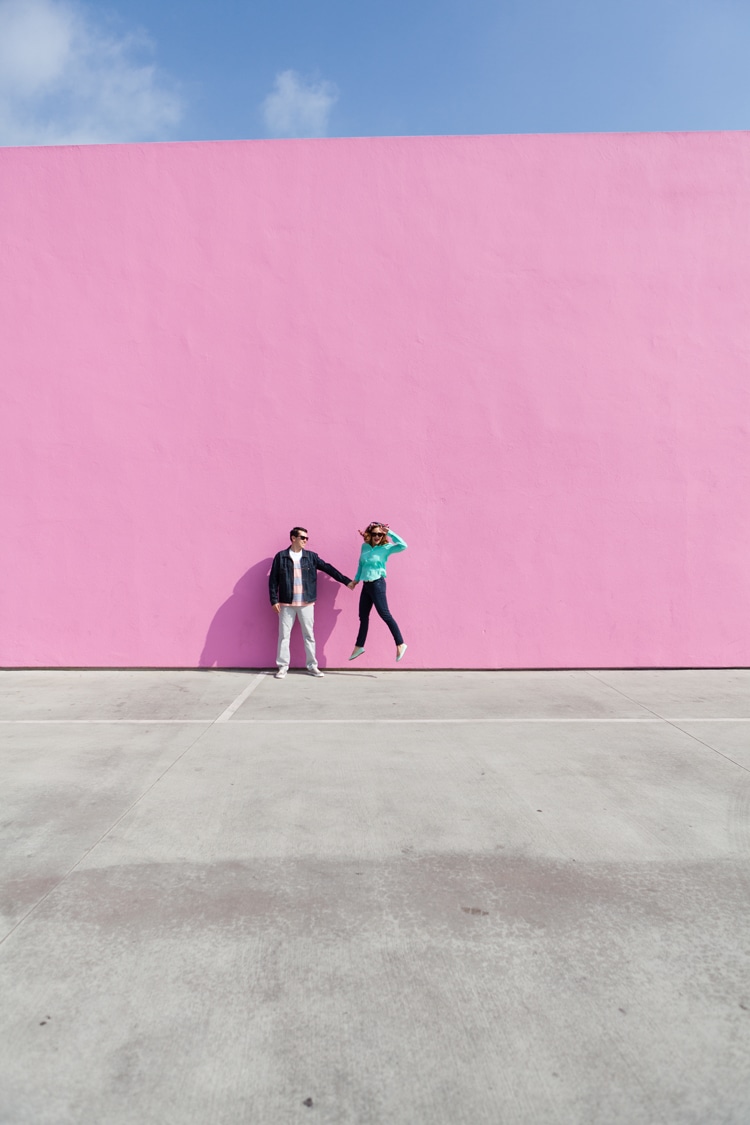 Jason is just an innocent bystander but still having fun in his canvas jeans worn with a striped-t and jean jacket. It's all right; I have enough bounce for the both of us!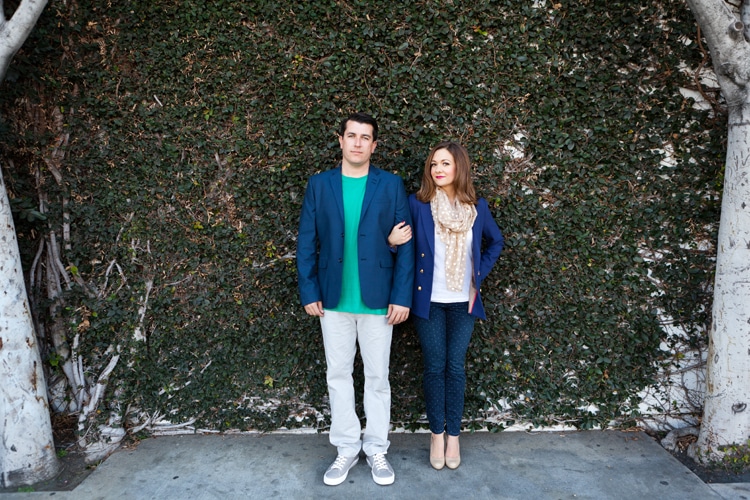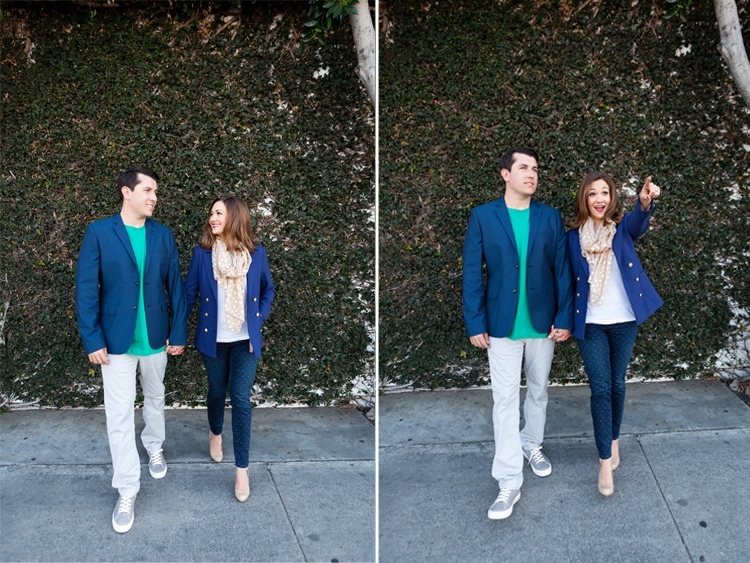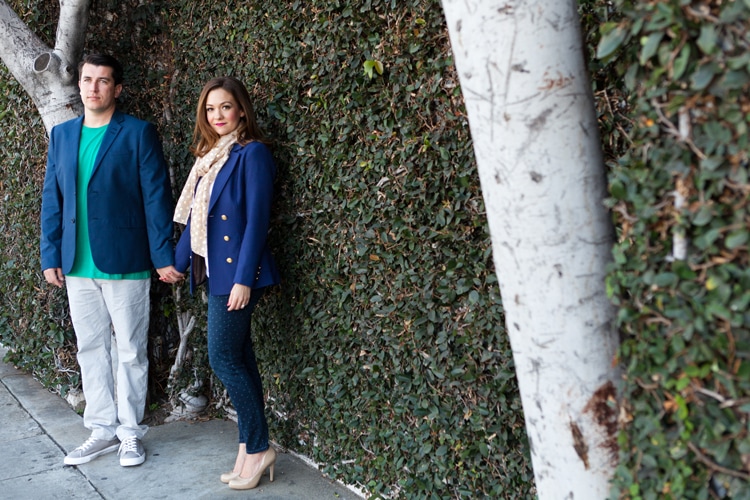 We may not be Ivy League alums but we sure do look like it here. There is no reason why a causal pair of pants can't be dressed up when the occasion calls. Jason looks pretty darn dapper in his blue sport coat, so naturally I decided to match.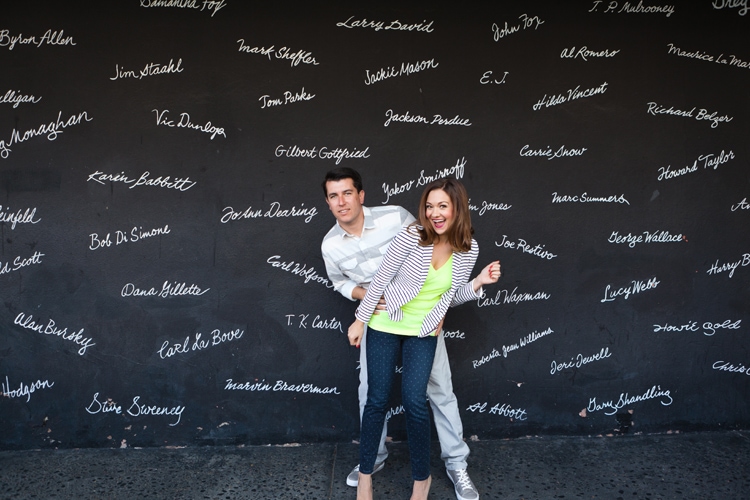 What's your definition of bright? For me a neon t-shirt, striped blazer and polka dot pants fit the bill. For Jason he would much prefer performing the robot to Michael Jackson outside a comedy club on Sunset Blvd in this understated, sleek look. It's all about letting your inner brightness shine, am I right?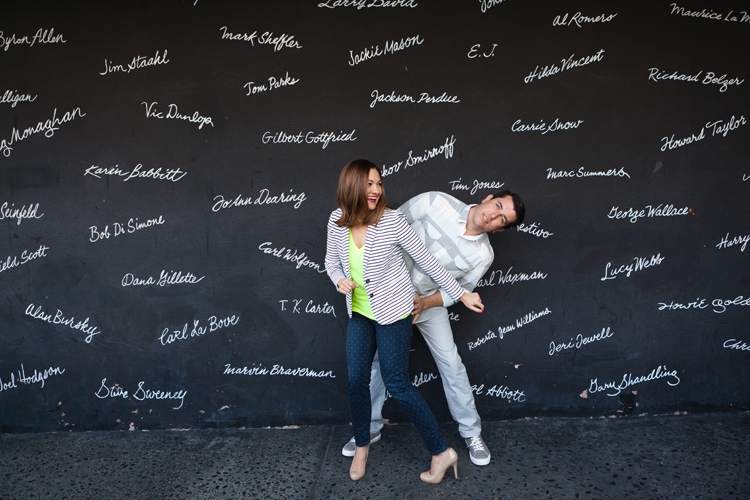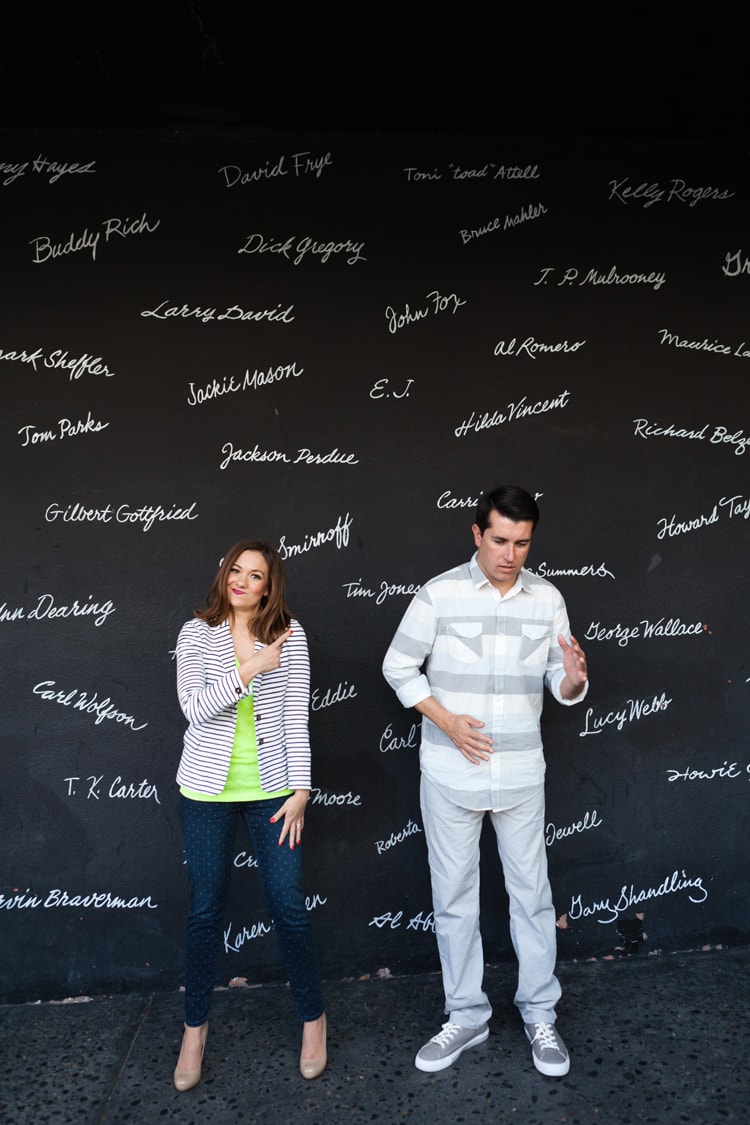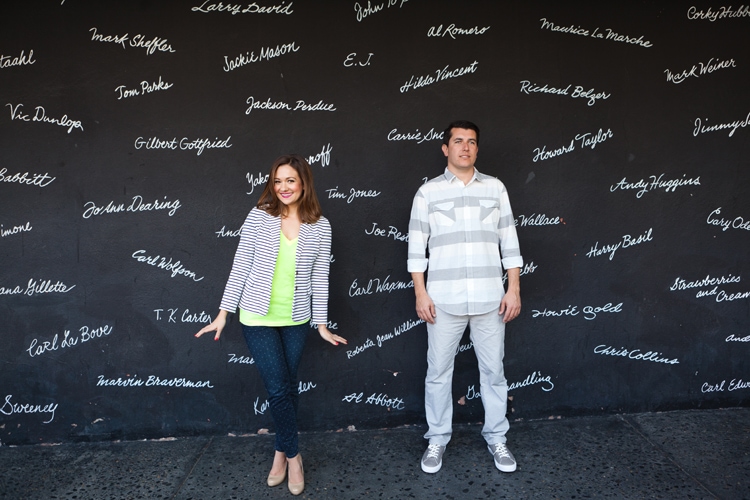 It was an honor to work with such an amazing brand. Thank you Gap!  The New 1969 Canvas Slim and Women's Skimmers are the fit of the season now at $59.95. What color will you chose?
Post Sponsored by Gap. All opinions about the clothing, creative direction and dance moves are my own.

{Photography by Joanne Pio // Hair and Makeup by Fiore Beauty // Styling by Leah Bergman of Freutcake.}