The countdown to Thanksgiving is on and that means its time to make sure you have everything you need for cooking the big meal; from basting bags to a serving platter large enough for the turkey. Here are just a few of my Thanksgiving essentials and serving pieces that I absolutely love.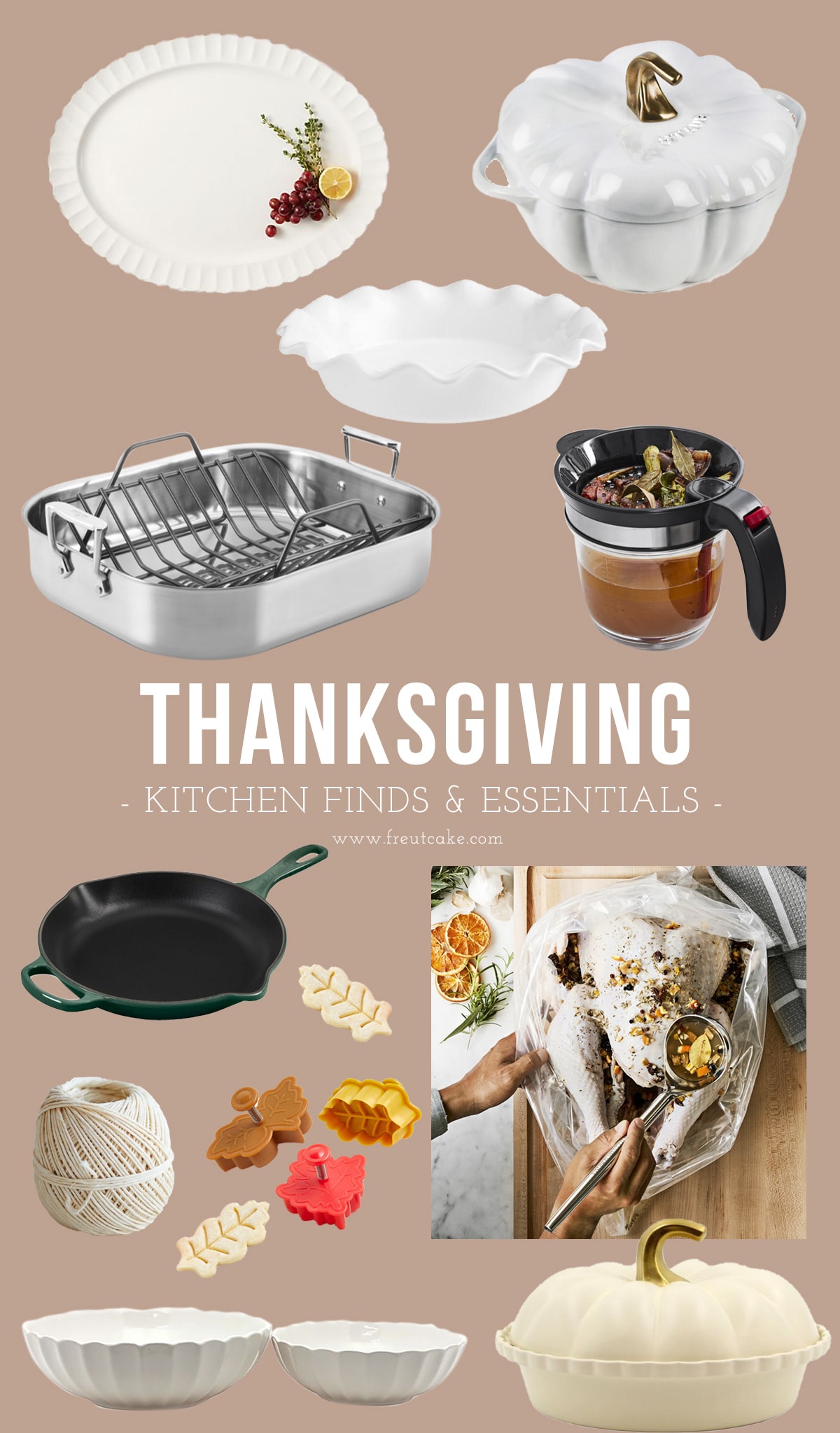 When it comes to Thanksgiving Kitchen essentials, I could truly go on and on listing the pieces needed to cook this epic meal. However, just beyond the very basics, here are a few of my favorite fun, pretty, and also practical pieces for Thanksgiving this year.
It's a mix of essentials and beautiful serving dishes. Kitchen twine and scalloped serving bowls...after all, we need both.
Thanksgiving Kitchen & Table Essentials