I don't know about you, but I'm already falling behind on a few of my resolutions. Exercising consistently is going to take a bit more effort, but I think I've come up with a DIY that may help me with my goal to get more organized. These bowls are perfect little storage units in the vanity, bathroom, or desk. Best yet, they are extremely easy to make! - Marisa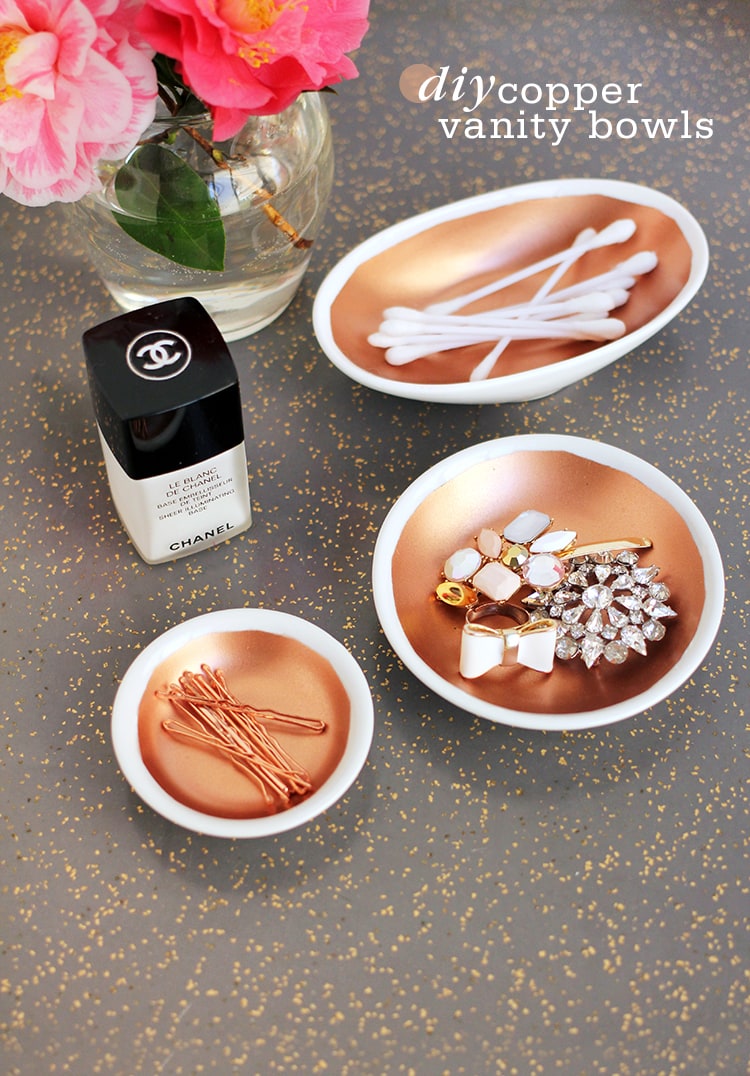 To make these copper vanity bowls, you will need:
Plain white ceramic bowls (World Market has a ton of options)
Painter's tape
Ziploc Plastic Bags
Metallic Spray Paint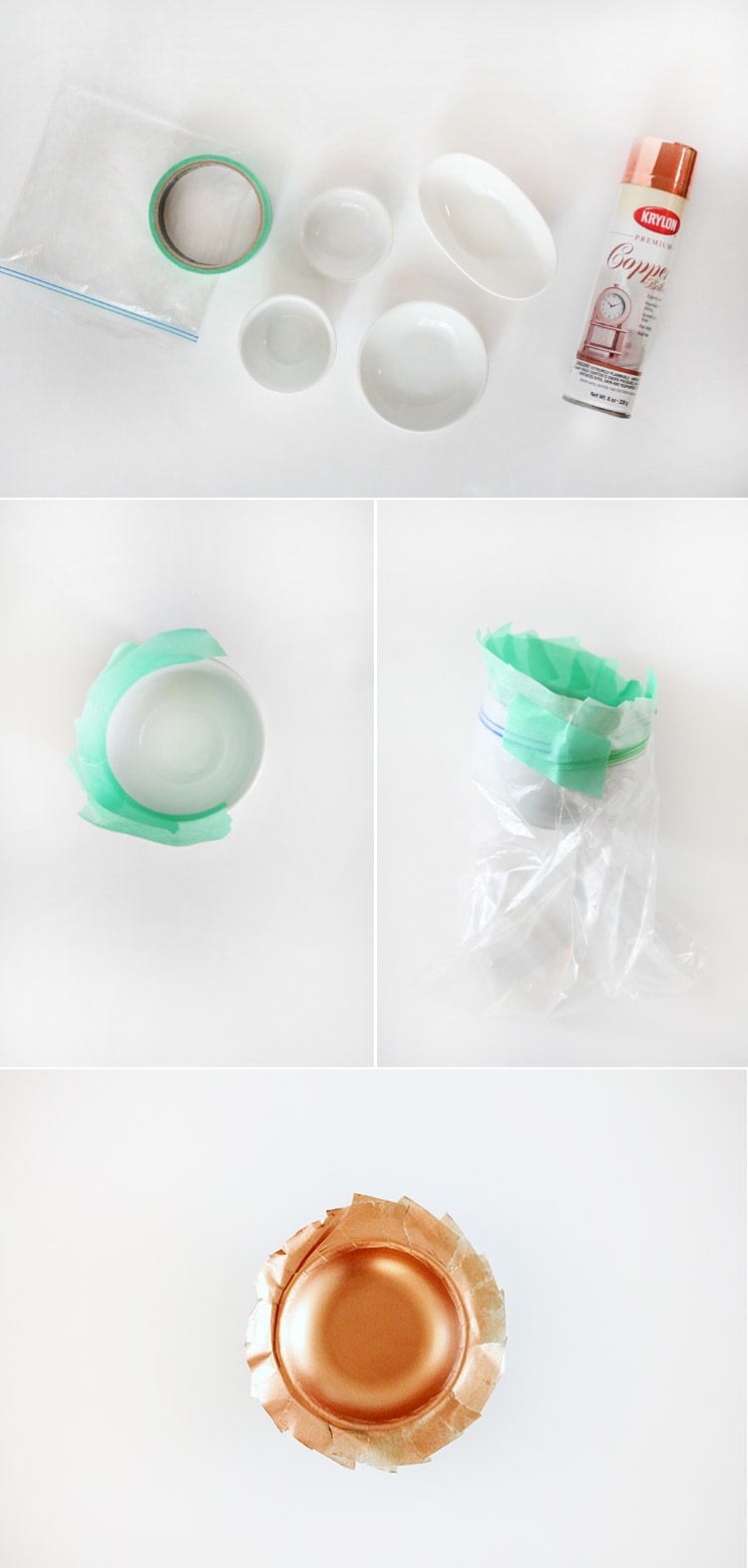 Let's Get Started:
1. Clean your bowls thoroughly before getting started.
2. Using small pieces of tape (mine were about 1 inch), adhere along the inside of the bowl, about ¼ of an inch from the rim. Try to keep each piece even with the one before it.
3. Set the bowl in your zip lock bag, and secure the edges of the bag to the tape that is sticking up from inside the bowl.
4. Spray away! Aiming only on the inside of your bowl, do a few thin, even coats.
5. Let dry according to the instructions on your spray paint can.
6. Carefully peel off the tape little by little to reveal your pretty copper bowls!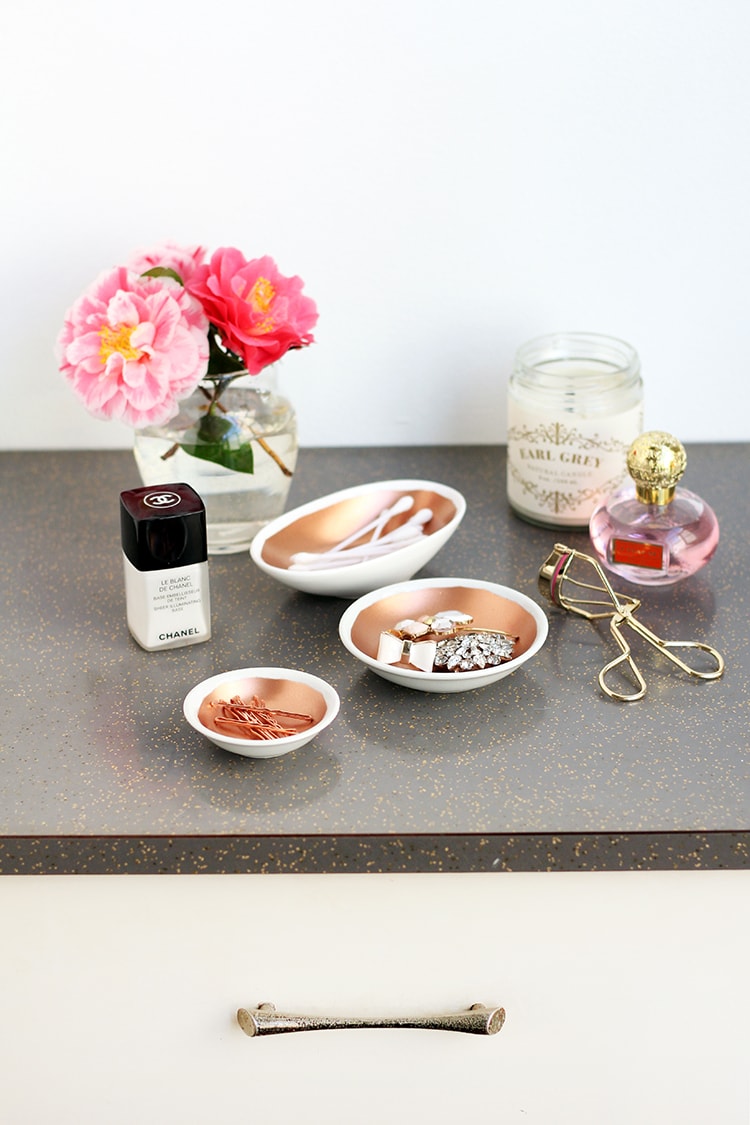 DIY photos by Marisa Mangum / Styled photos by Leah Bergman