From red cabbage to turmeric, you can make a homemade Easter Egg dye out of tons of ingredients in your kitchen. I've always loved the look of blue robin's eggs so this year I decided to dye all of my blue using blueberries!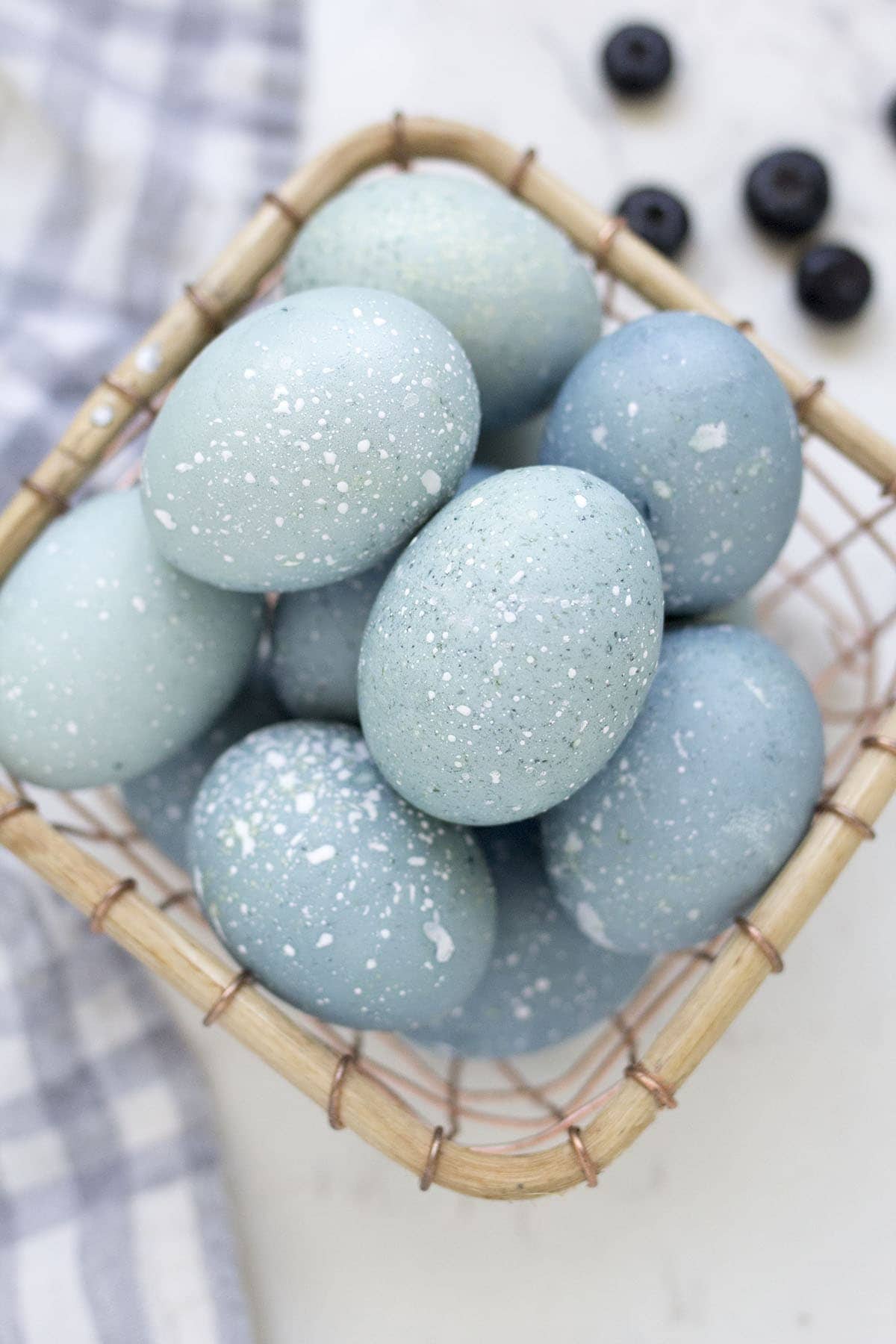 Naturally Dyed Easter Eggs
The process is actually quite easy and only takes a bit more prep time in the kitchen than preparing egg dye with food coloring and vinegar. So, plan ahead and make your dye while you hard boil your eggs. By the time the eggs have cooled and are ready to color, your blueberry dye will be ready as well! You can use this same method with other produce as well!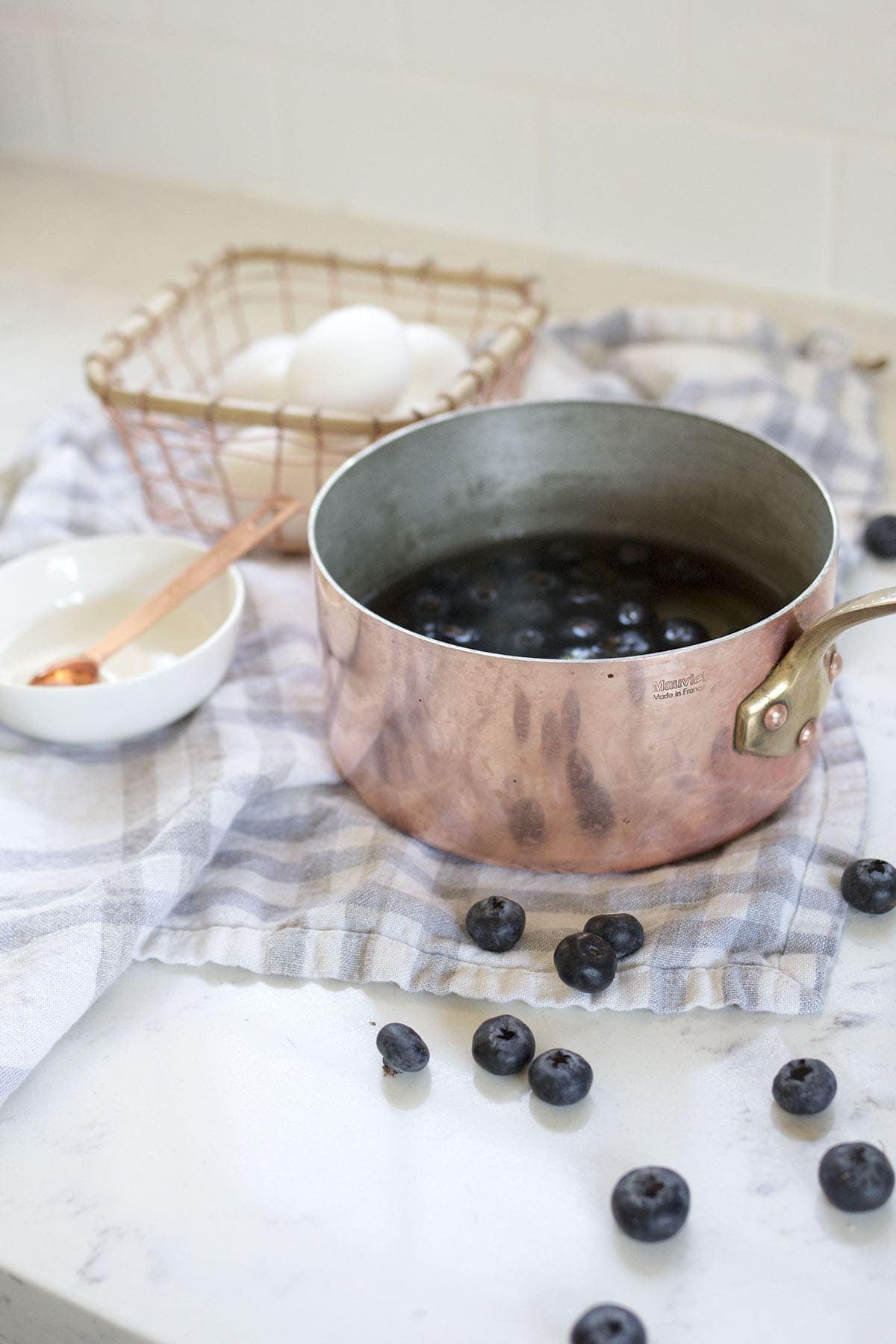 Ingredients Needed for Natural Egg Dye
Blueberries - or whatever vegetable you are using such as red cabbage.
Water
Distilled White Vinegar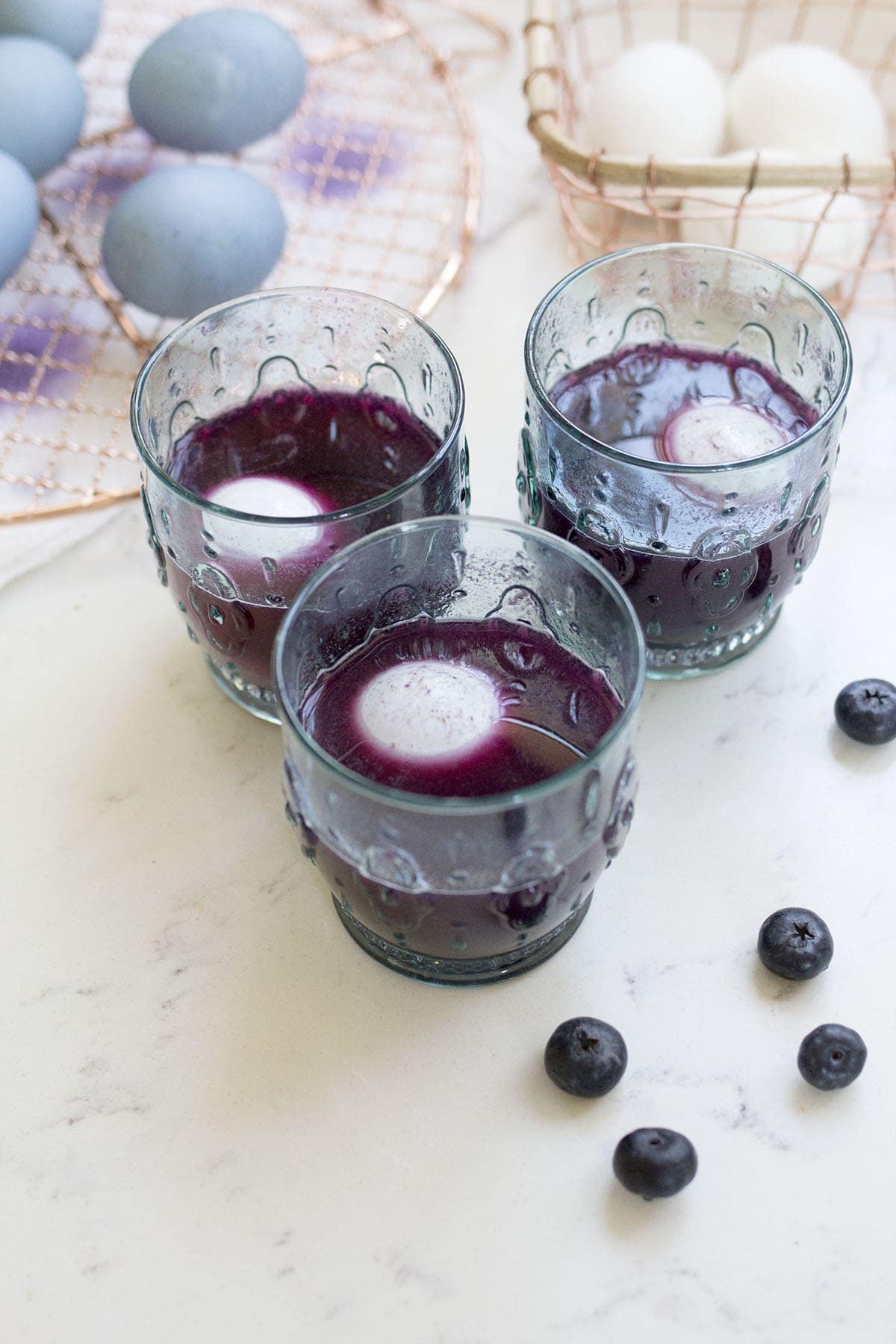 How to Make Natural Egg Dye
To a sauce pan, combine blueberries and water and bring to a boil. Once boiling, cover, reduce the heat and simmer for 10 minutes. Strain the liquid into a heat-proof jar and add a bit of vinegar, done!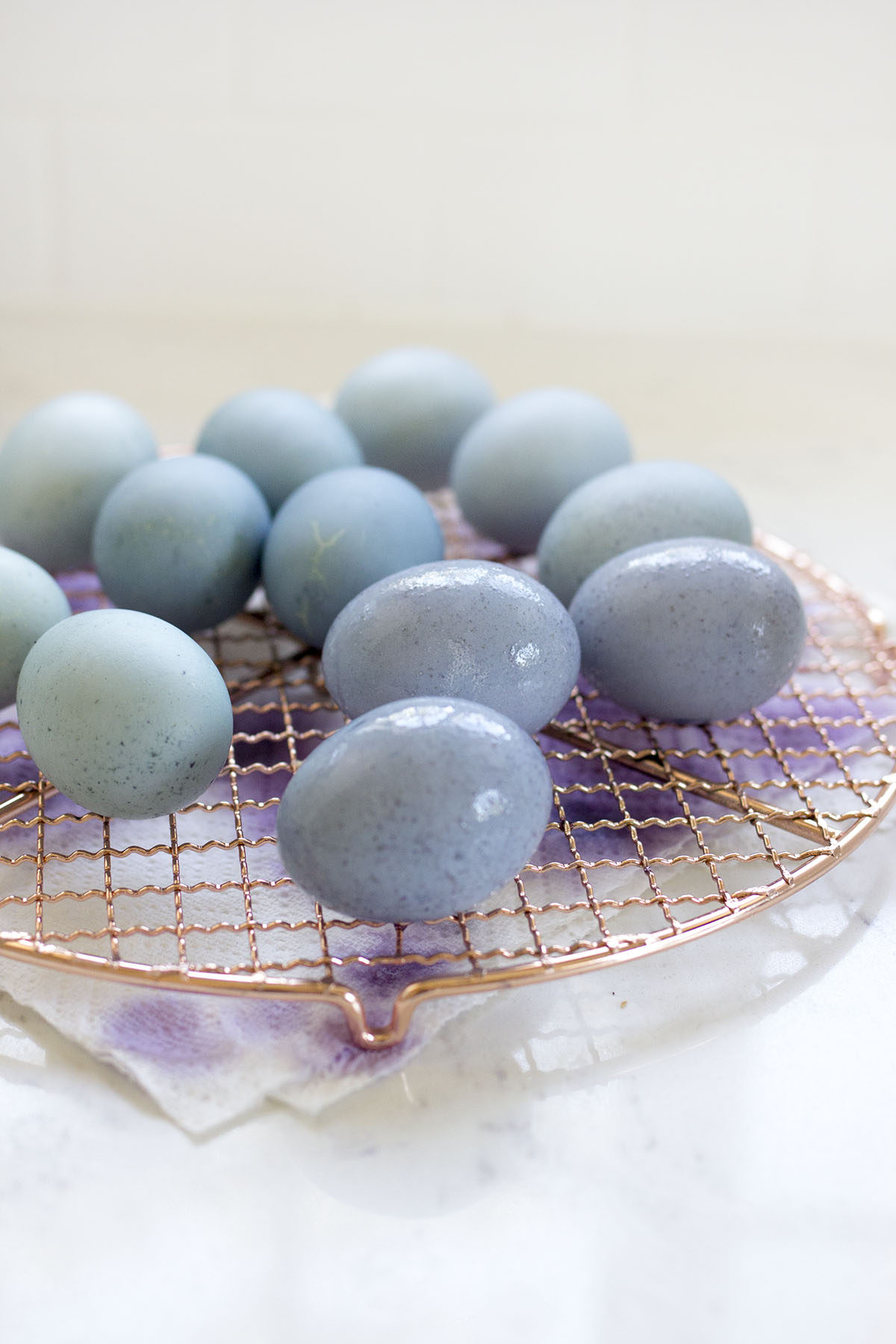 Blueberry Dyed Easter Eggs
At first I wasn't sure that I was going to like the look of my eggs. The fibers from the blueberries stick to the egg shell and create a speckled look is some spots. However, once they dried it gave a really beautiful natural look to the eggs. Not the perfectly even look of traditional dyed Easter eggs but I don't mind that...just look at how pretty they turned out!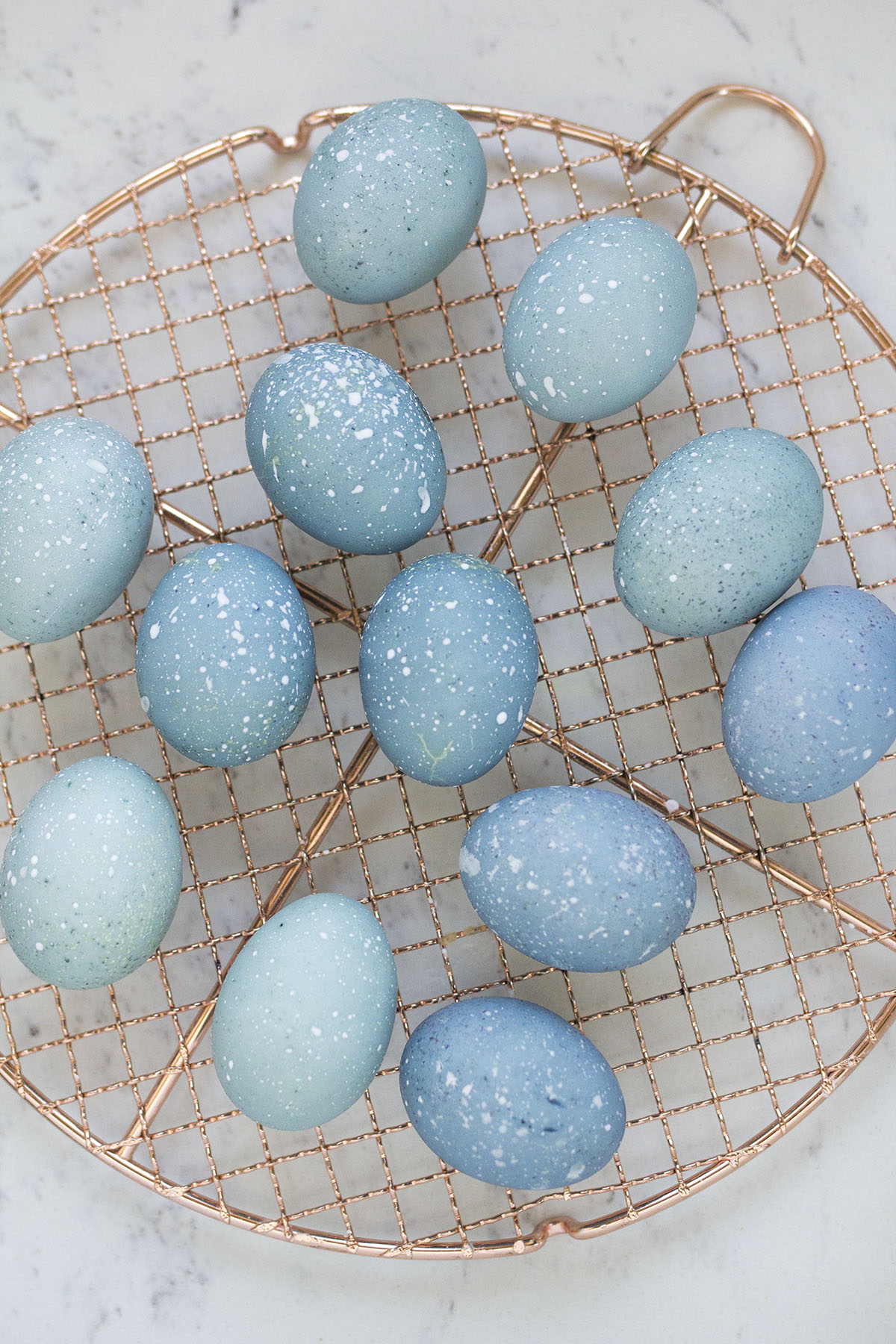 Robin's Eggs
To add even more texture and speckle, I splattered on a bit of corn starch mixed with water using a dry brush. It made the eggs look even more rustic and natural. I absolutely love the way they turned out! Don't they look like pretty little Robin's Eggs? And the best part, this is all food safe and edible. No toxic ingredients or paint needed.
Corn Starch Mixture:
To create the white speckles on my eggs I combined 1 tablespoon corn starch with about ½ tablespoon of water and mixed until it was the consistency of white liquid glue. The I splattered it over the eggs using a dry paint brush. The cornstarch will harden and dry naturally.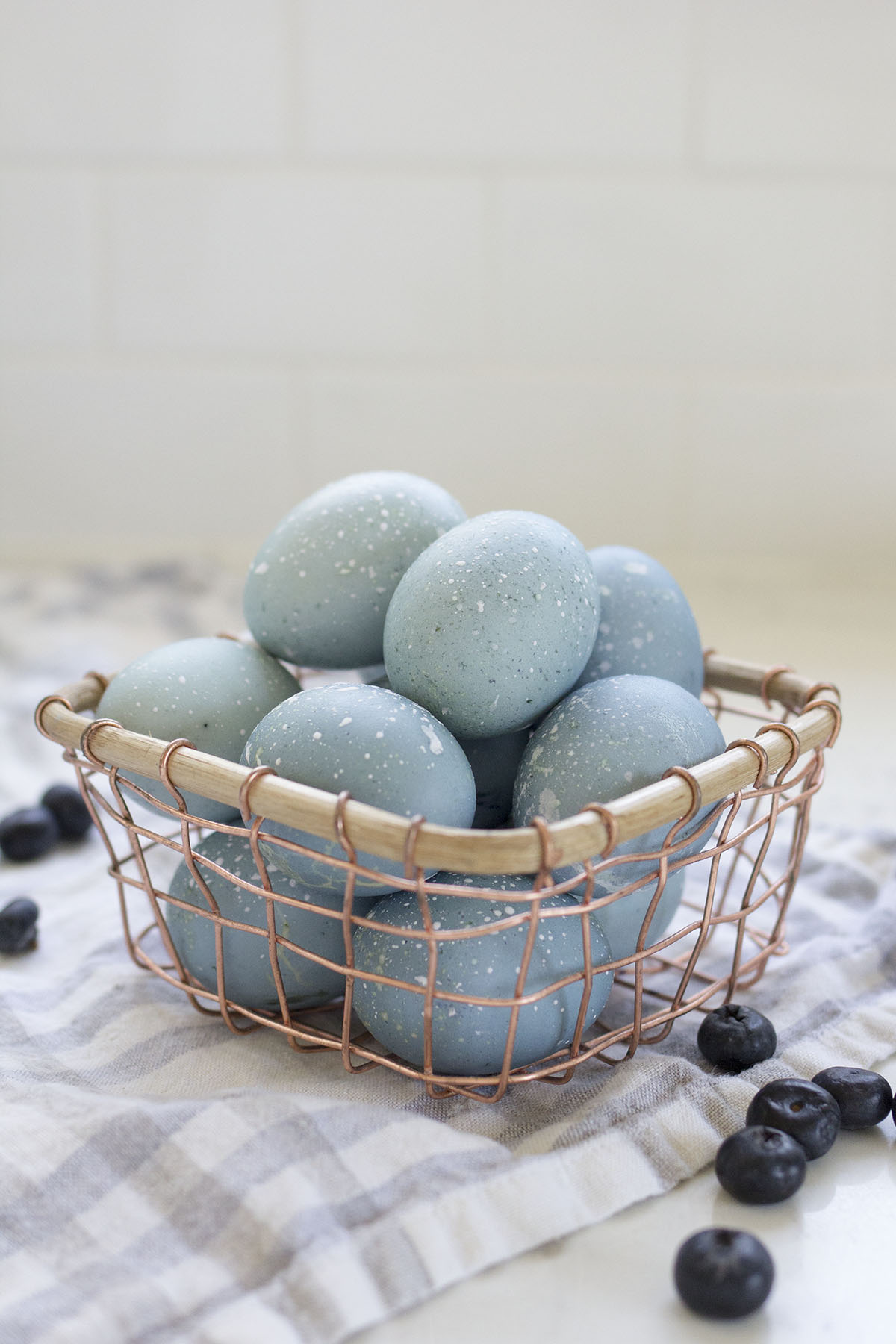 Next time I think I'll try making a turmeric dye and a red cabbage dye. Dying with blueberries was so much fun I'm already looking around the house for other things I can dye...aside from my currently purple fingers. I hope you will give these eggs a try!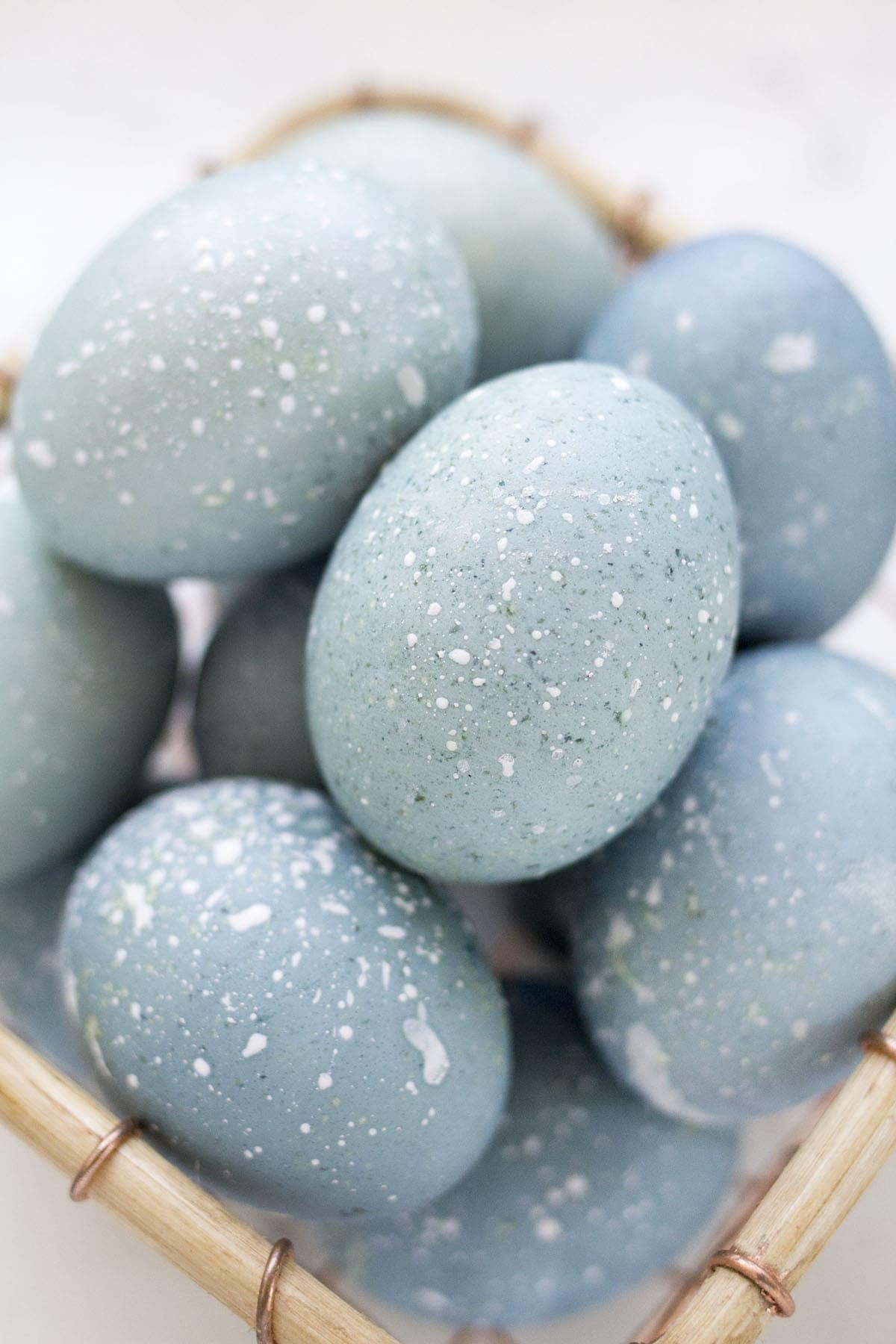 How to Store Dyed Easter Eggs
As with all dyed Easter Eggs, these eggs look best right after dying. Time spent in the refrigerator can cause eggs to look splotchy and uneven. The same will happen with traditional dyed eggs kept in the refrigerator. So, if you are using these for Easter decor I recommend dying them the same day. However, if you are planning to eat these eggs, they do need to be kept in the fridge.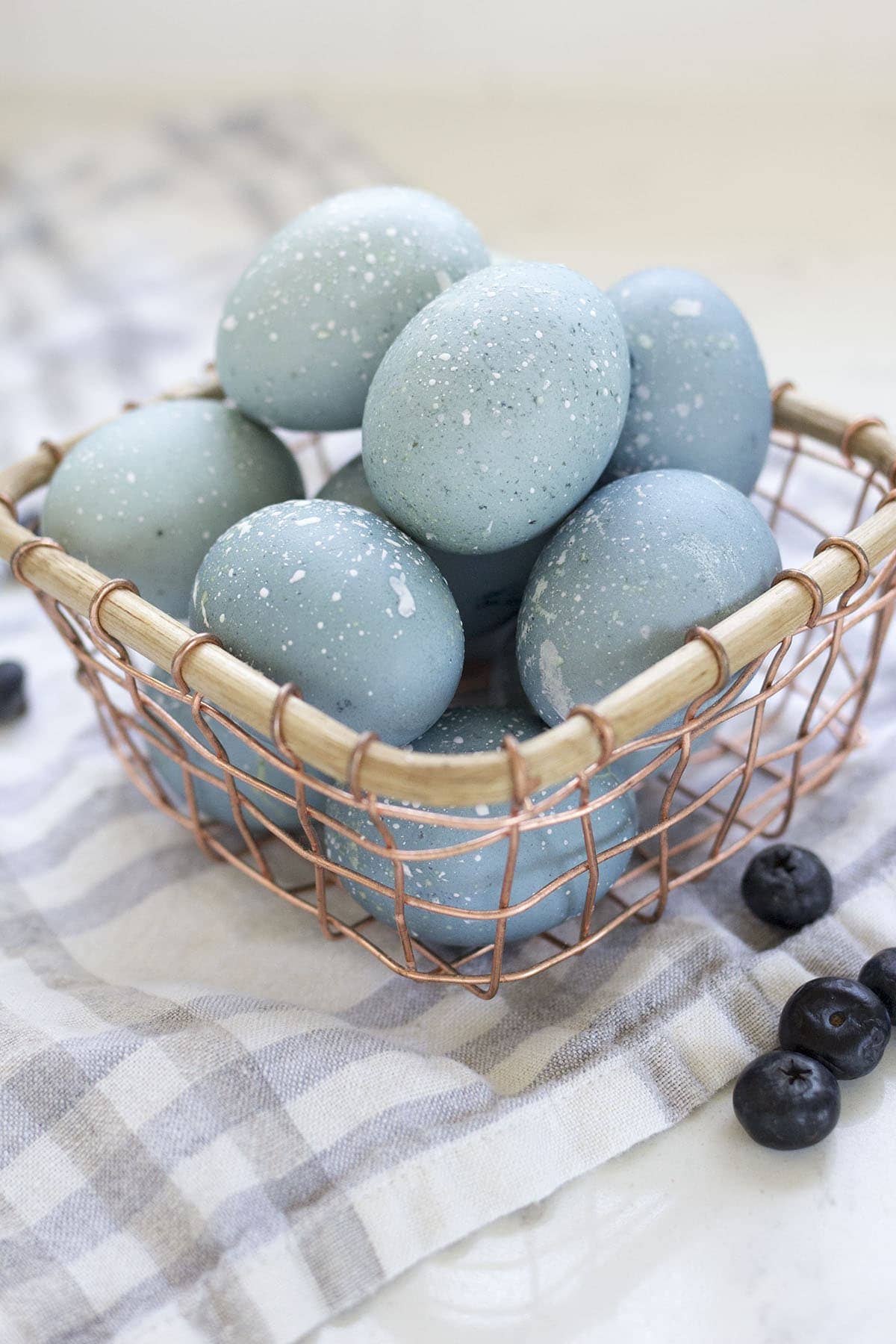 More Easter Egg Ideas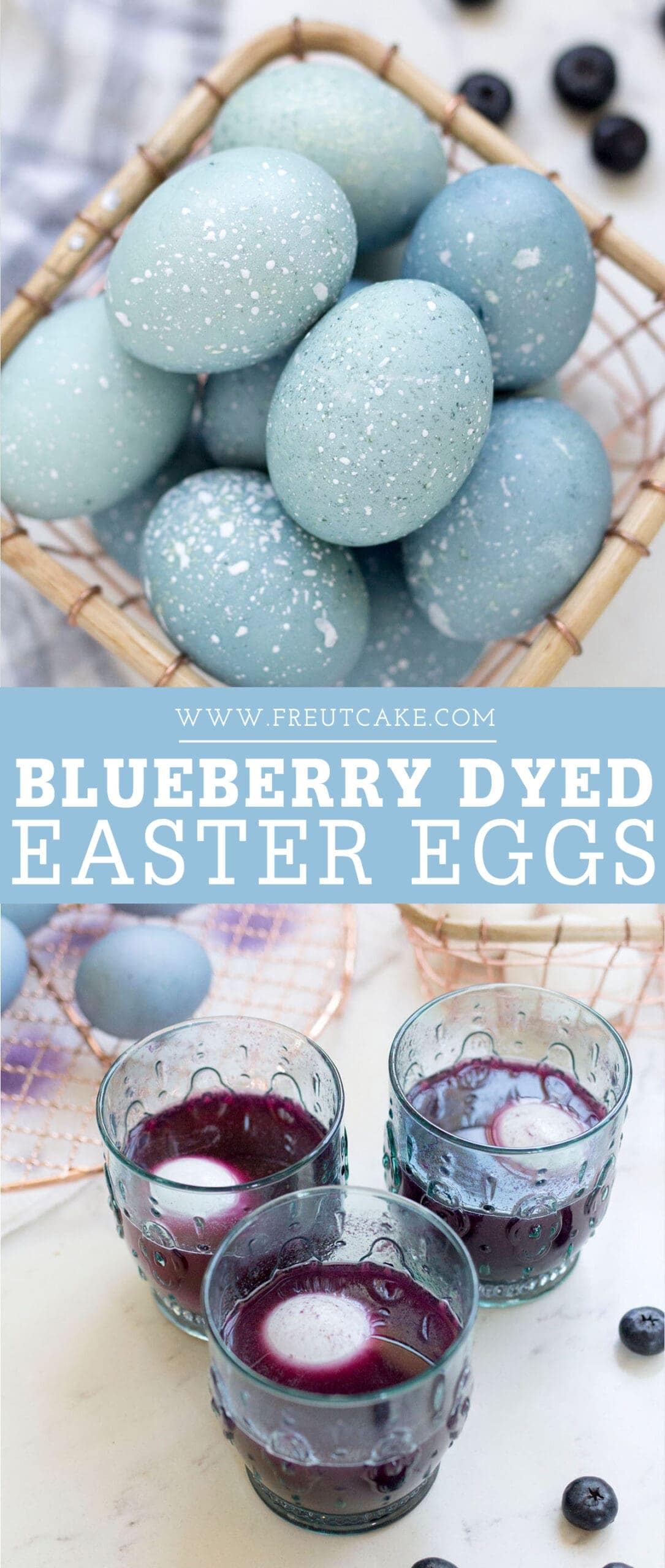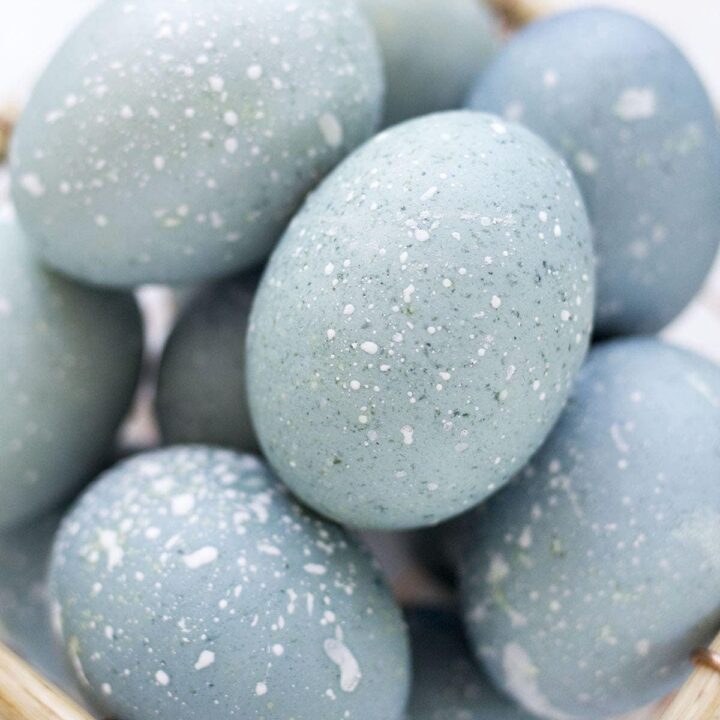 How to Dye Easter Eggs with Blueberries
Natural blue Easter egg dye made from blueberries.
Ingredients
2 cups blueberries, crushed
2 cups water
1 teaspoon distilled white vinegar
Instructions
Place blueberries in a small pot with 2 cups water and bring to a boil. Cover, reduce heat to medium-low and simmer for 10 minutes. Strain through a fine mesh sieve, discarding any solids, and then stir in vinegar. Set aside to let cool until warm or room temperature.
Save
Save
Save