It's that time of the year when the mantle gets a spooky makeover and then transitions back into more subtle fall decor again in November. Some years I skip right to Halloween because, truthfully it's one of my favorite holidays and Halloween mantle decor is just so much fun to dream up.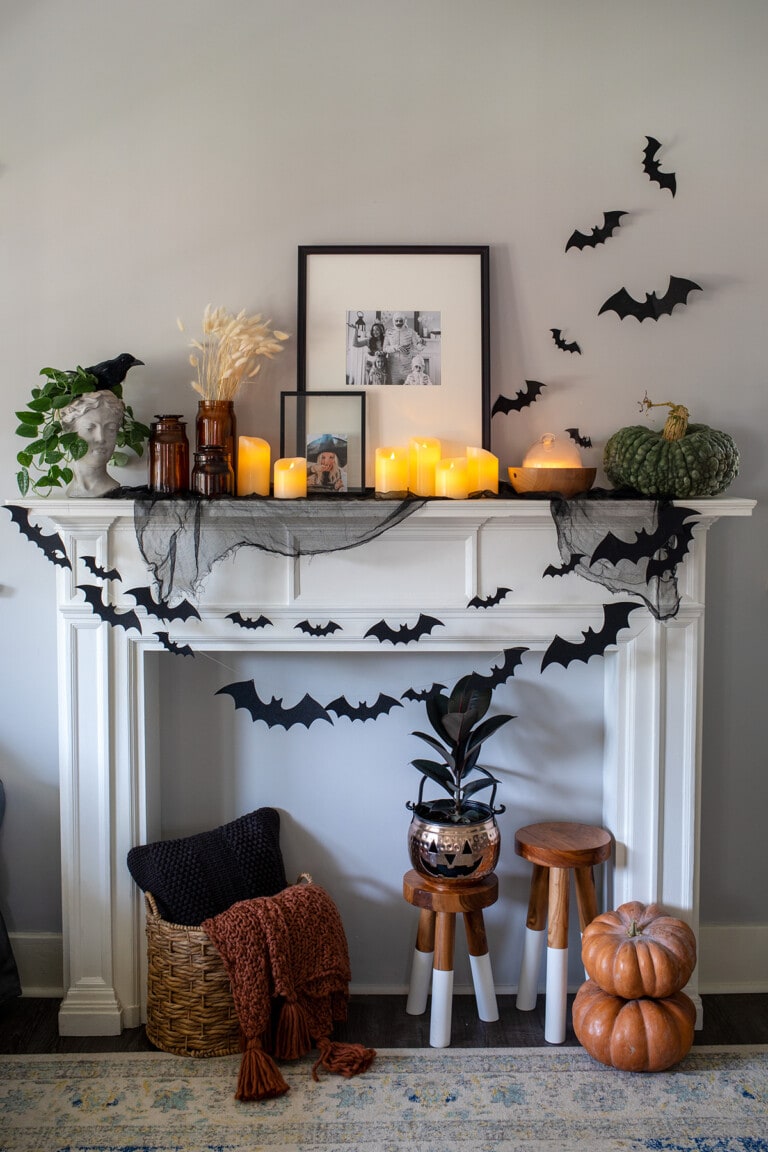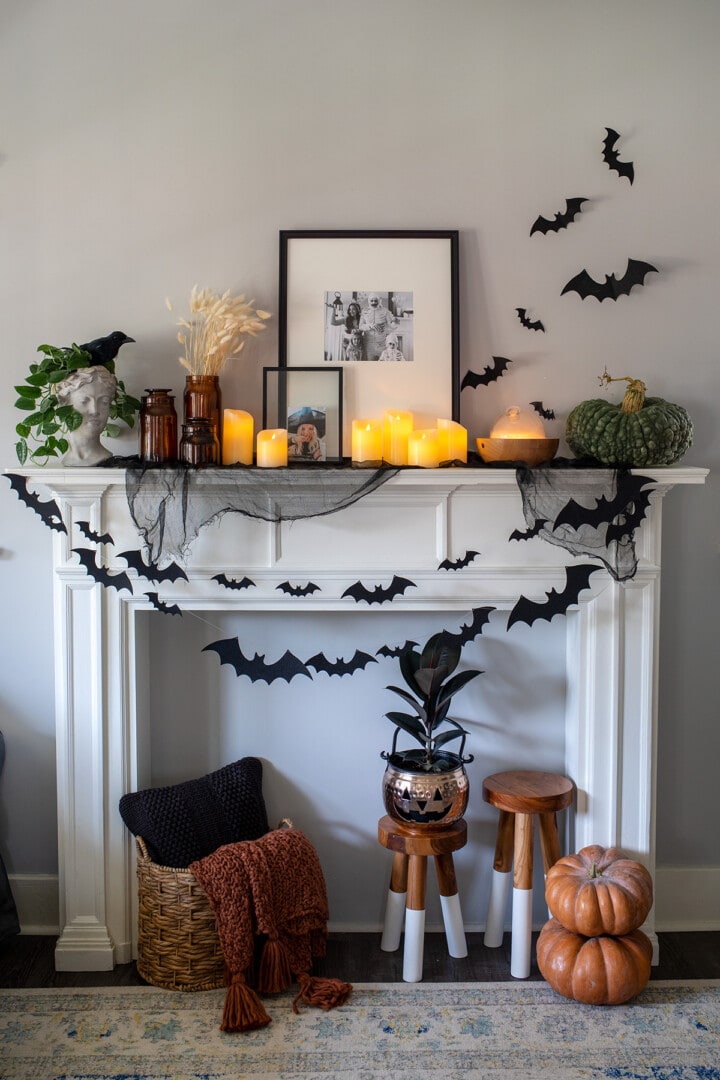 Halloween Mantle Decor
Our house may be small but we have this mantle, and you better believe I enjoy decorating it for the holidays! Last year I did a whole white pumpkin theme that turned out so dreamy and whimsical. I honestly don't think the photos did it justice, especially lit up at nighttime.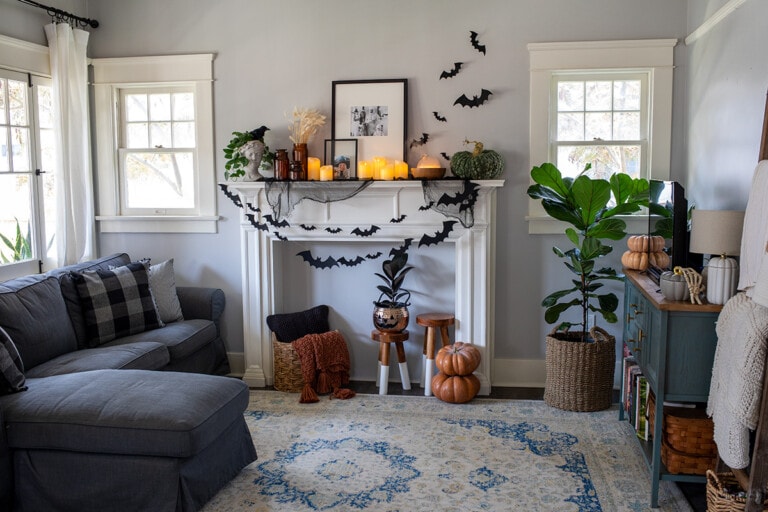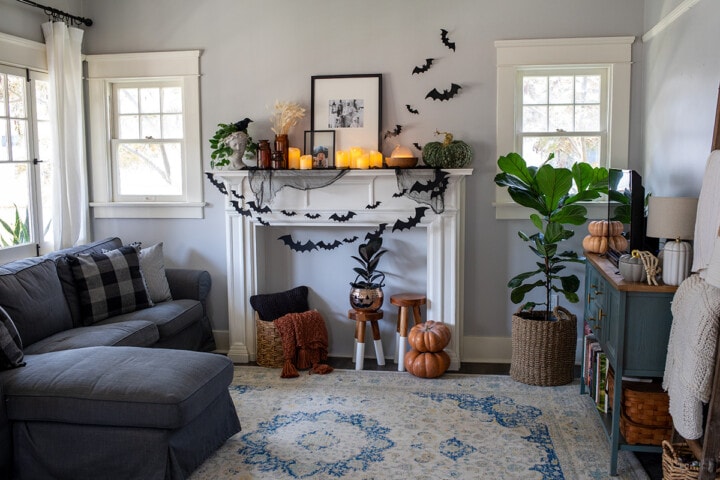 This year I brought back the bats from two years ago and played off of more earthy tones.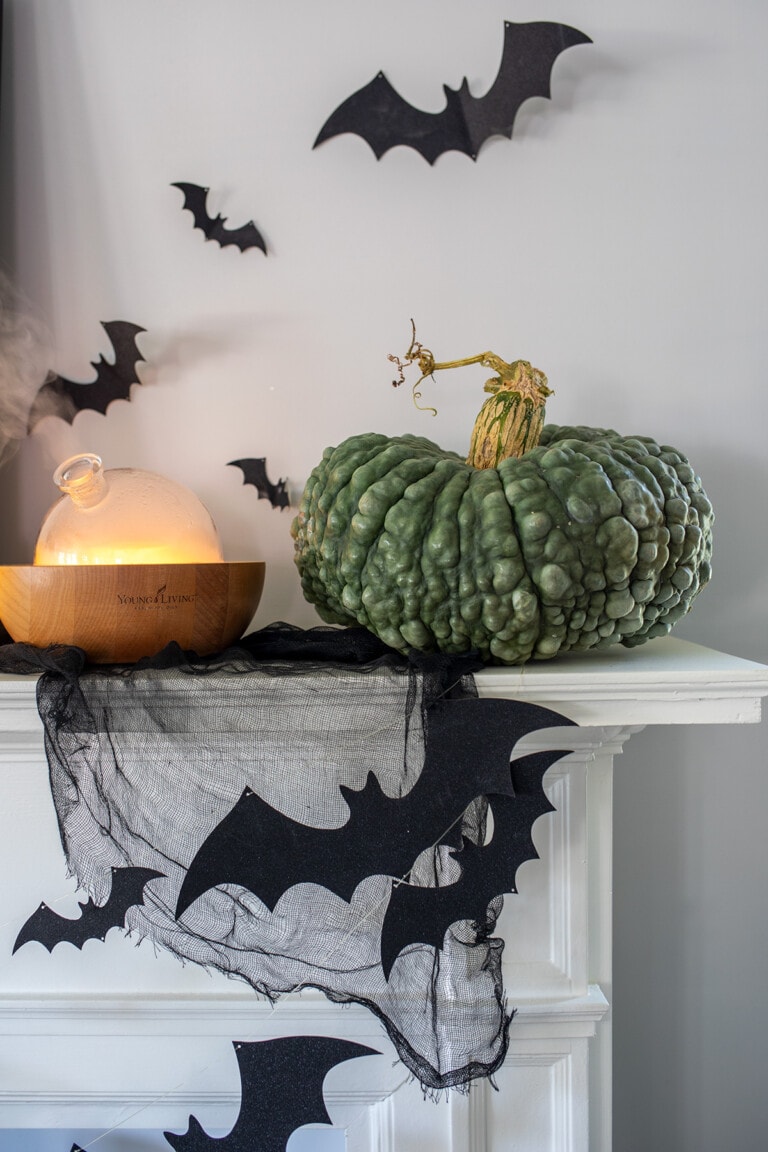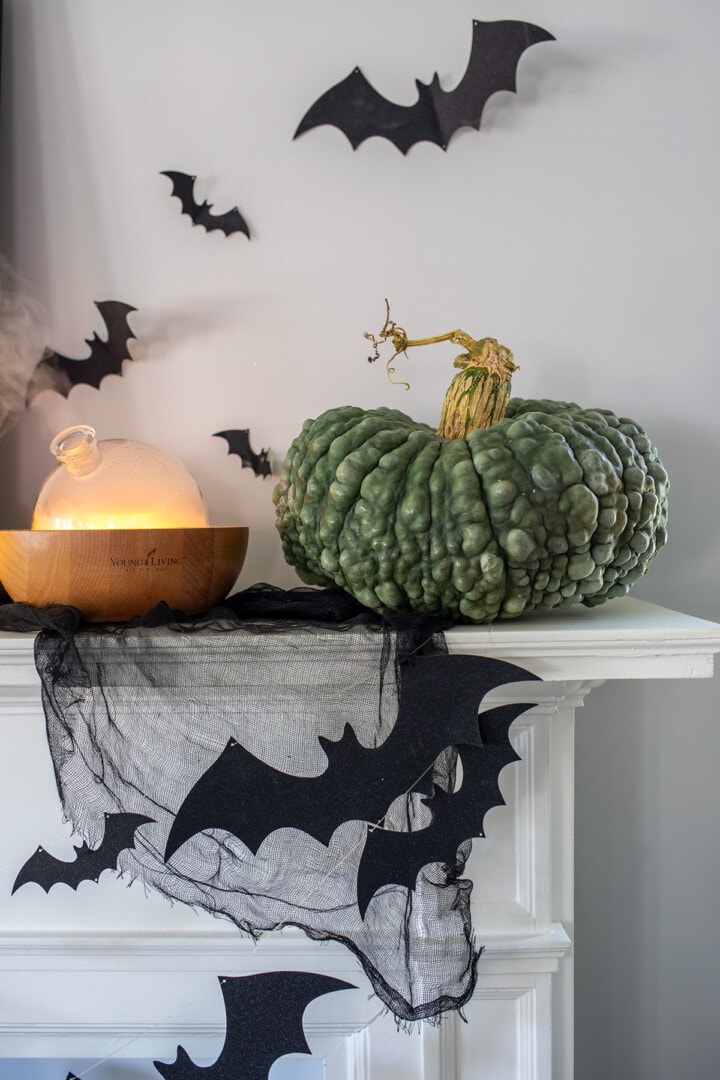 This green pumpkin caught my eye at Trader Joe's and I knew I had to have it! I love the olive green color of this gourd next to black. Isn't it pretty?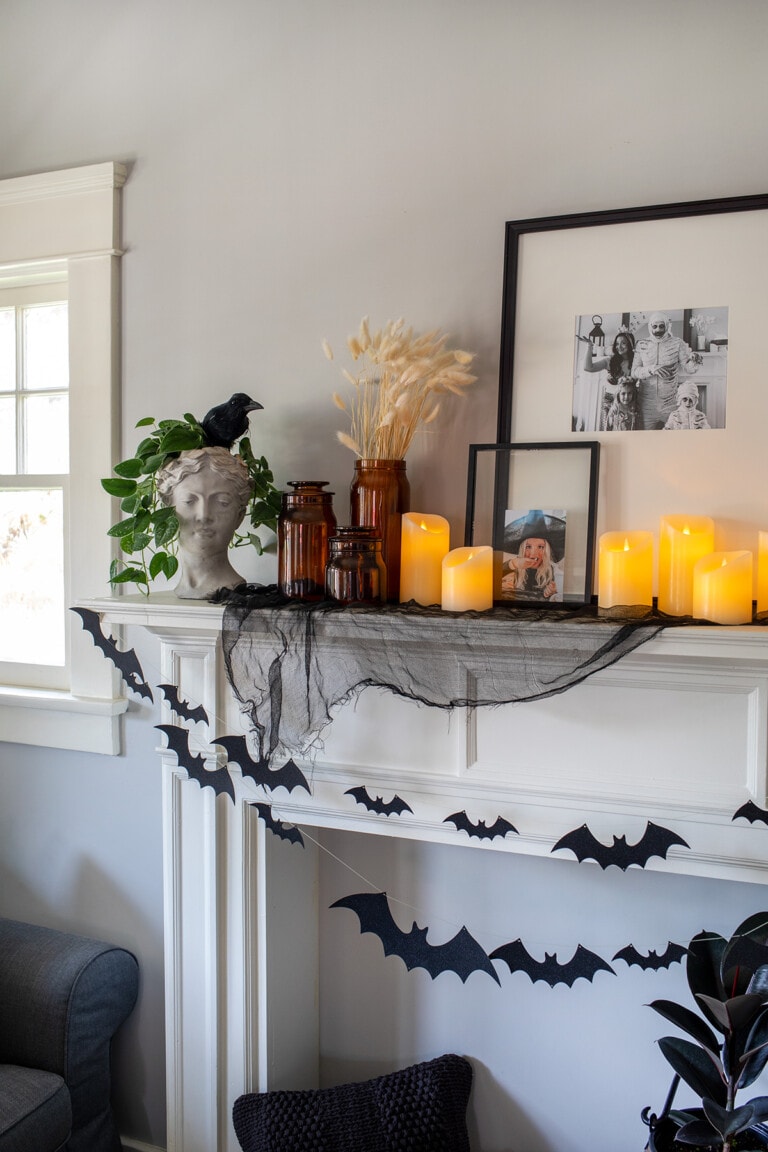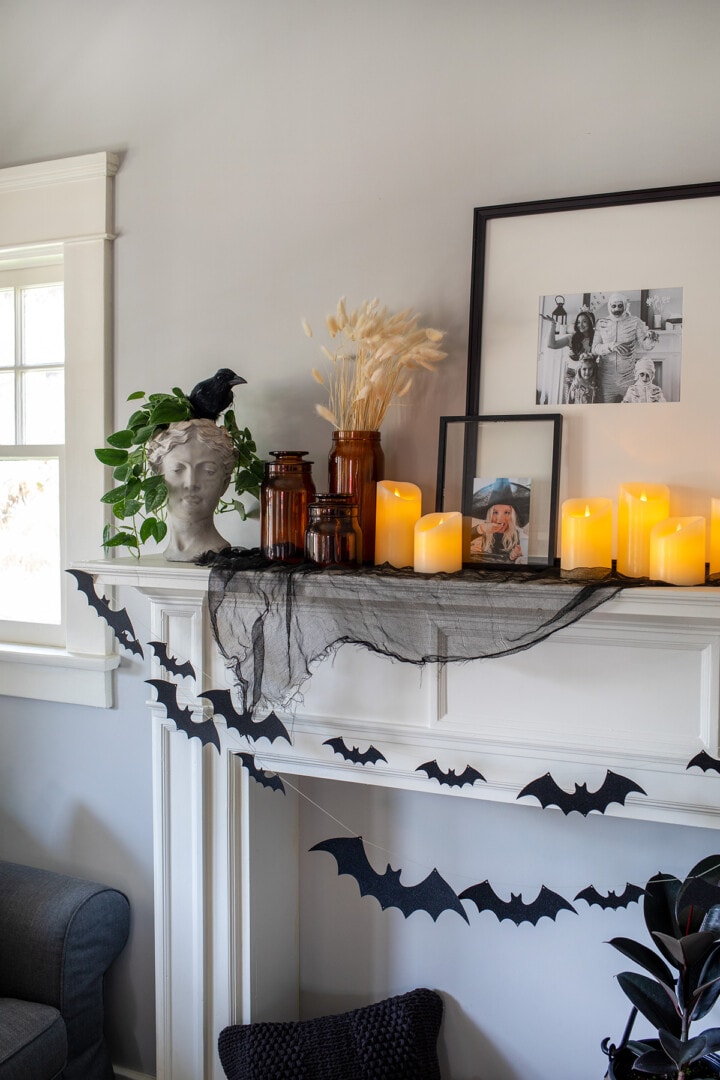 Last year's Halloween costumes were some of our favorites so turned our family photo into a black and white image, printed it and framed it in this oversized Target frame. Don't John and Jackson make the creepiest mummies?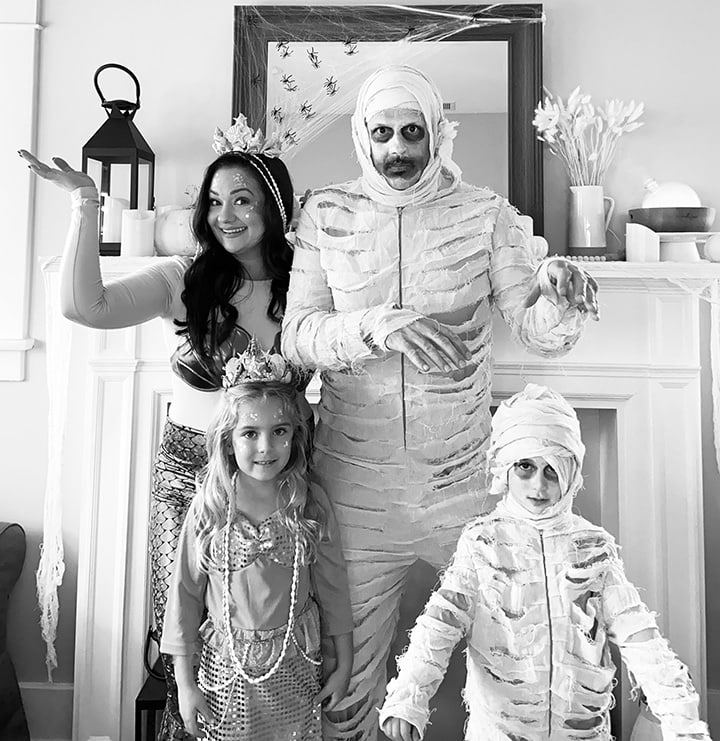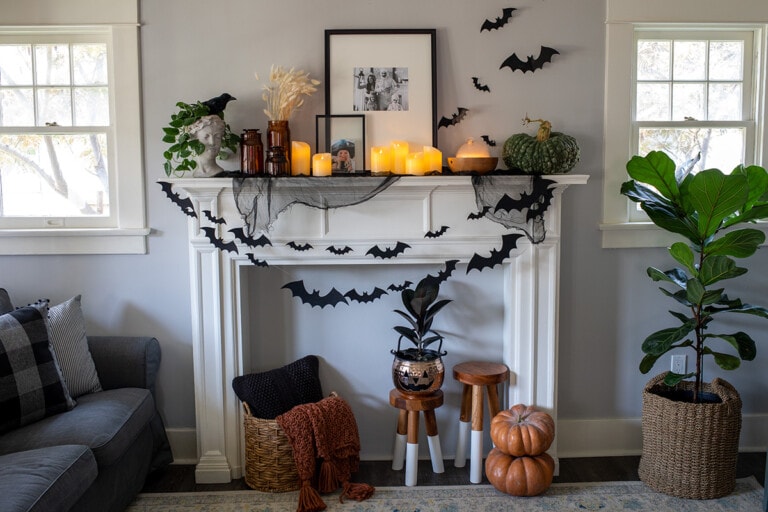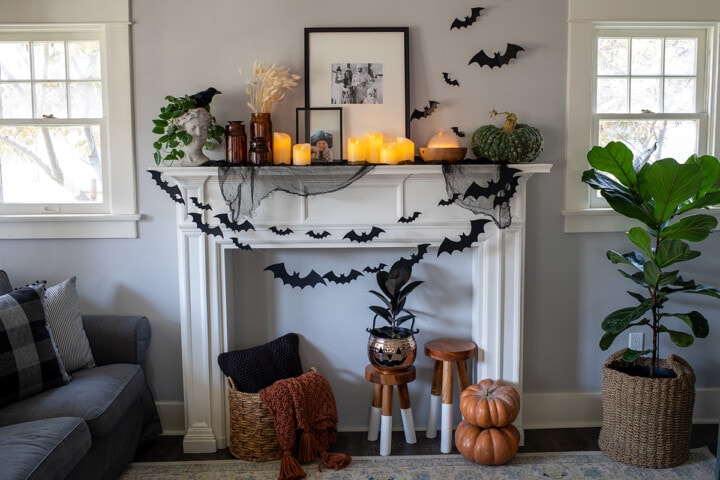 My favorite battery operated candles made an appearance again as well as a few of my plant babies.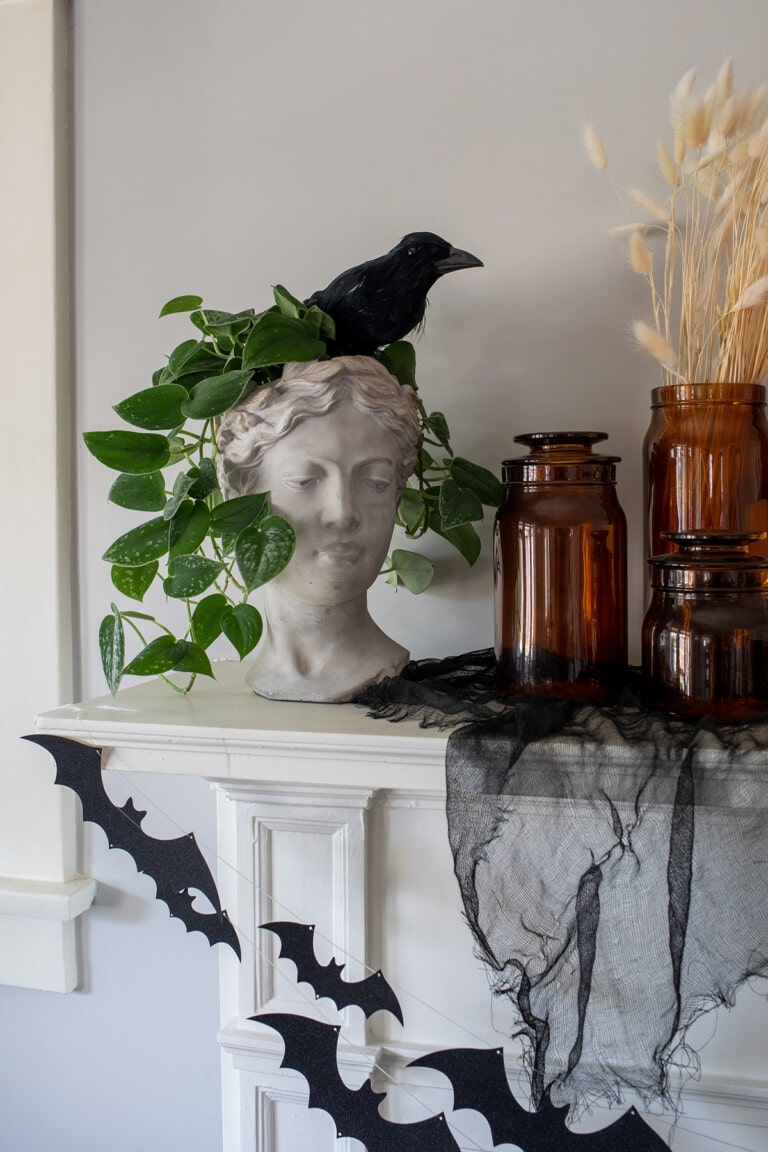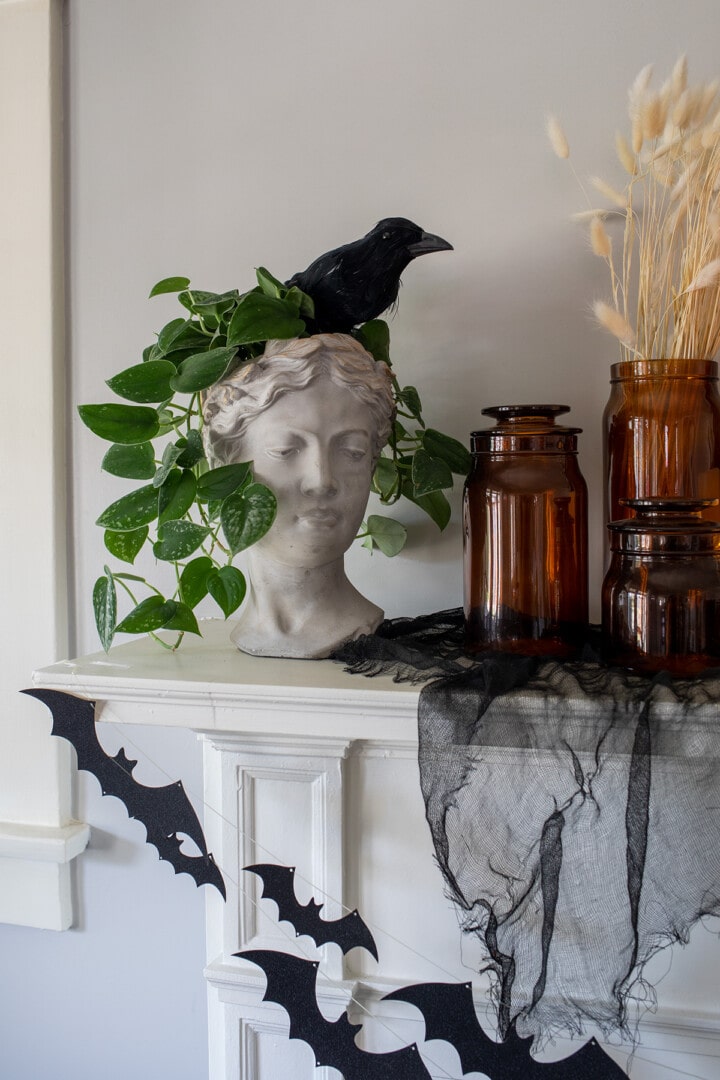 One of the twin's favorite Halloween decorations is this fake crow. If you follow my stories over on Instagram you might have seen how Jackson scared me real good with this guy...so naturally he had to make an appearance atop the bust of my silver pathos lady. Medusa, anyone?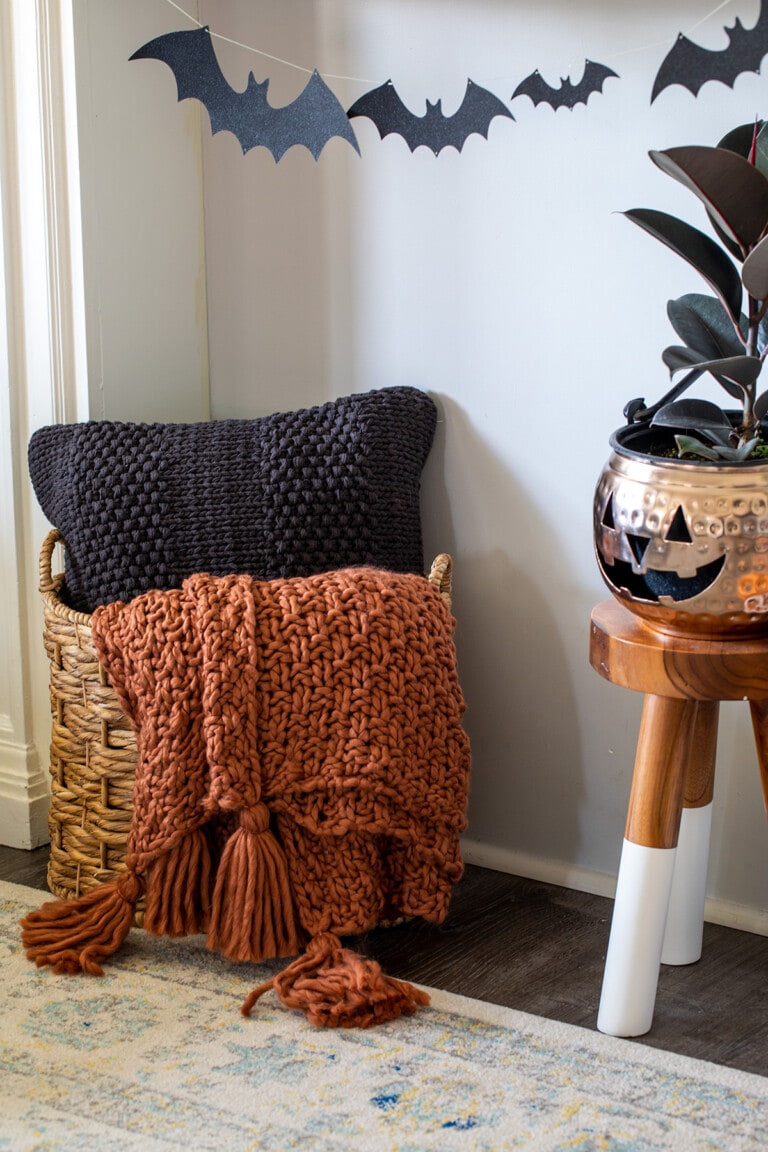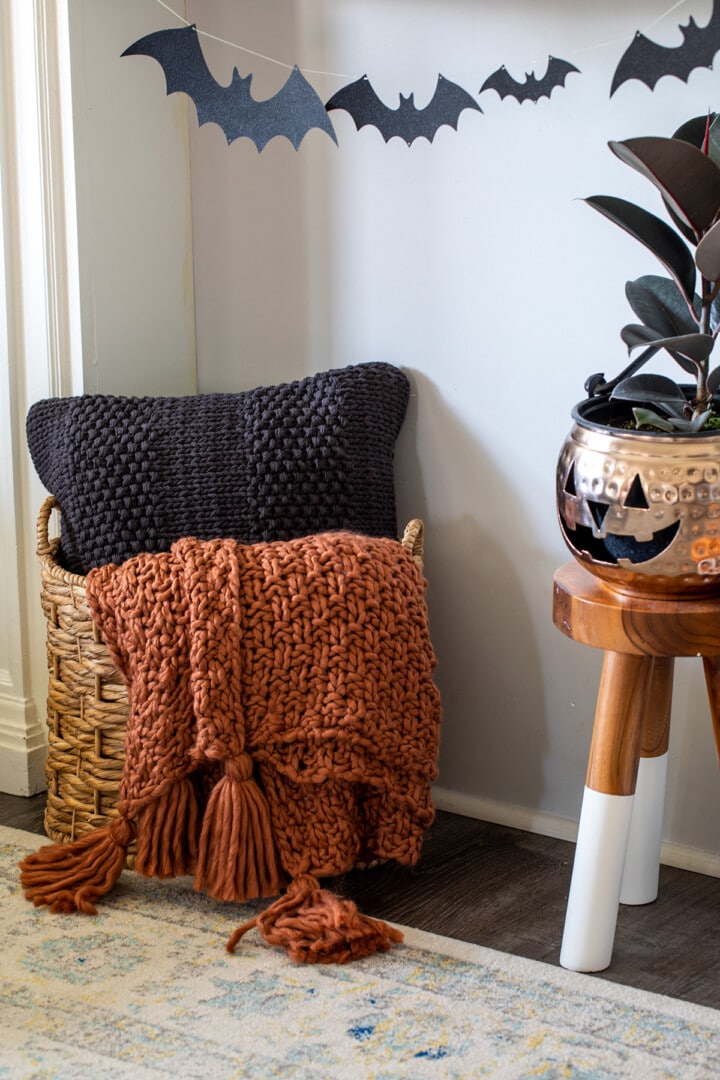 It wouldn't be a cozy fall update without extra blankets and pillows! I always have more than enough of those in our living room. Just ask John how many pillows and blankets I have...ok, actually don't.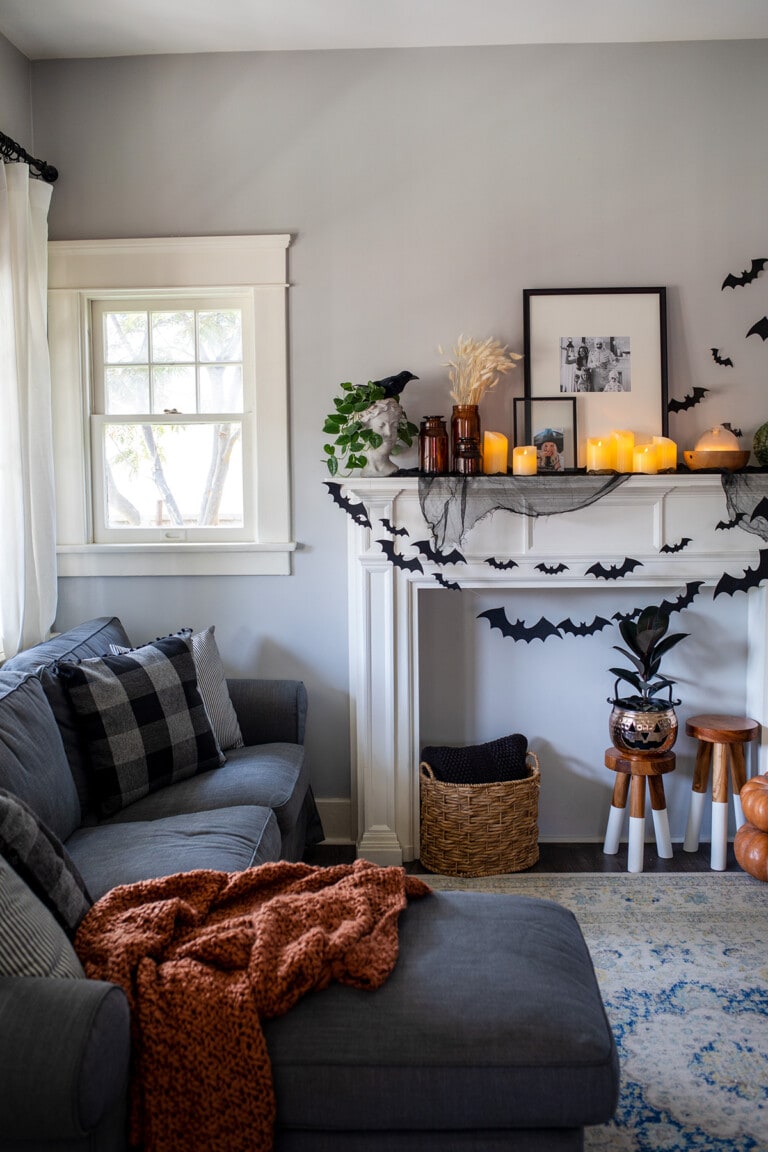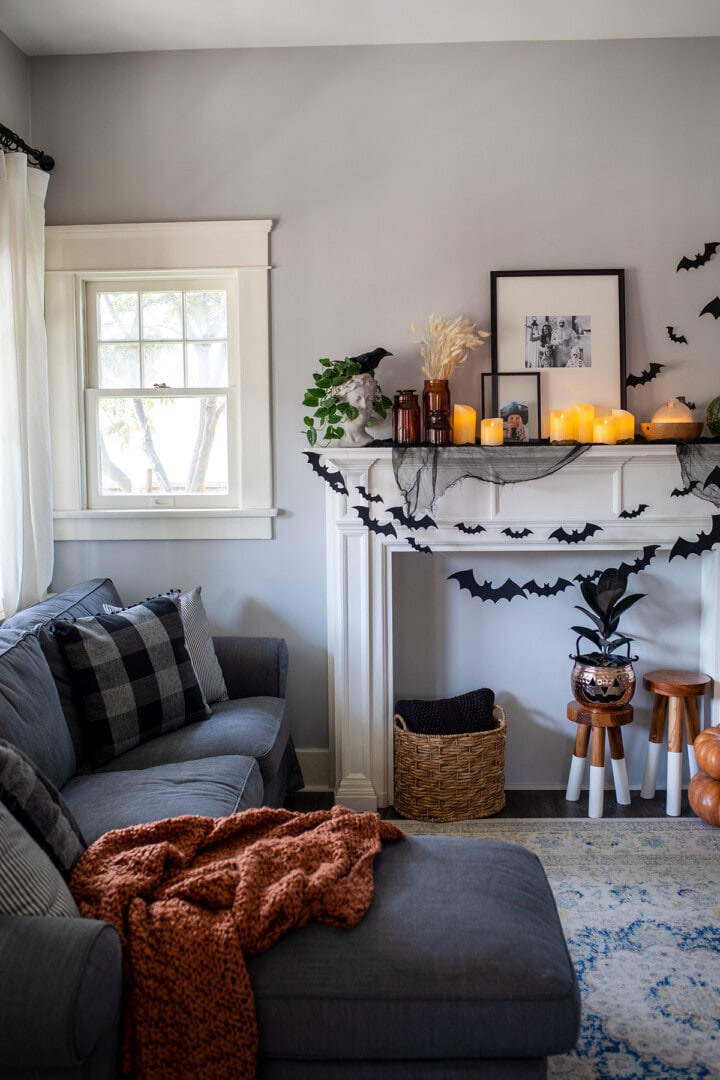 I hope you enjoyed this mini tour of our cozy Halloween living room. Looking for more inspiration? You might like last year's Halloween Mantle or my Fall Living Room Decor.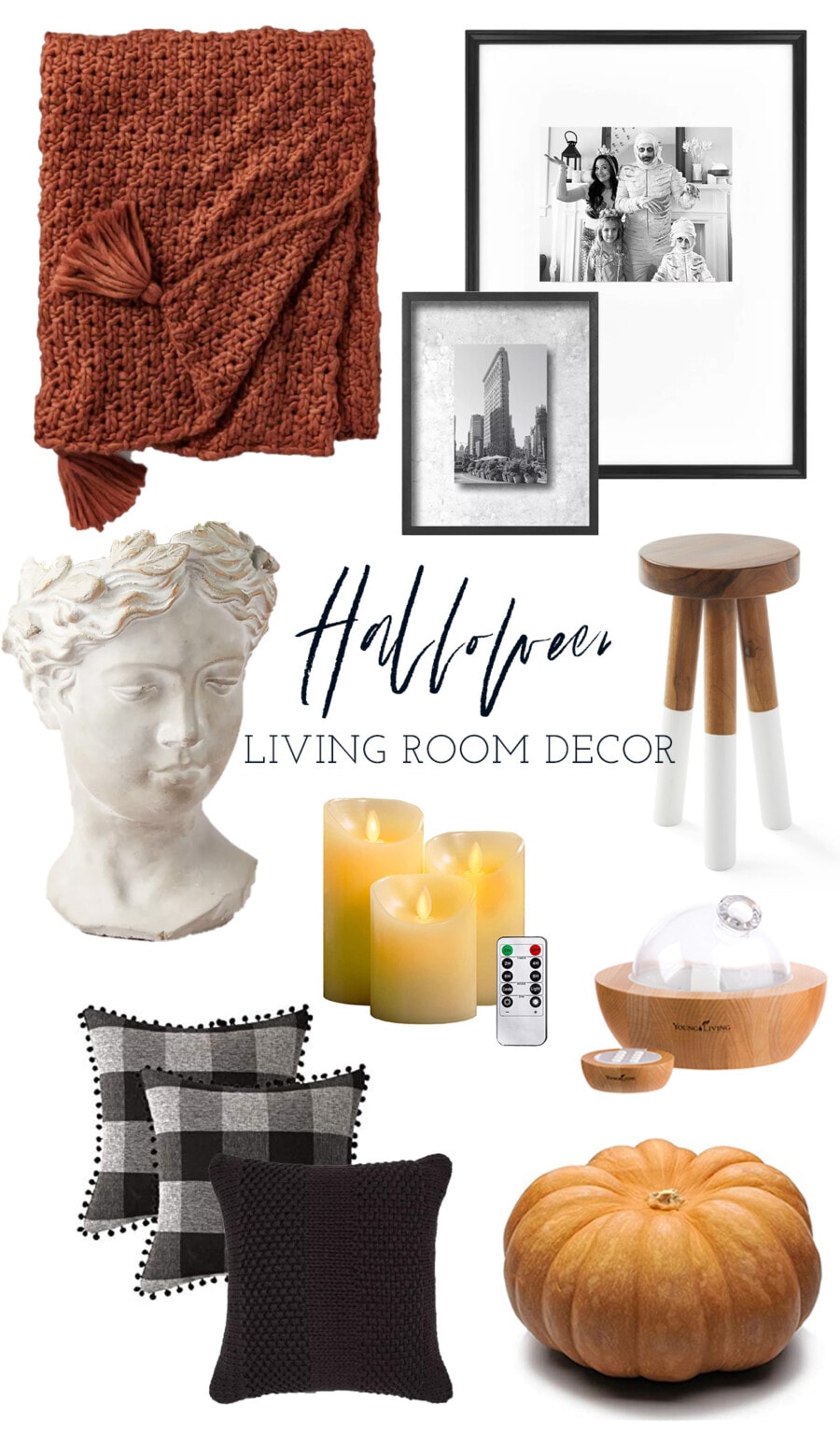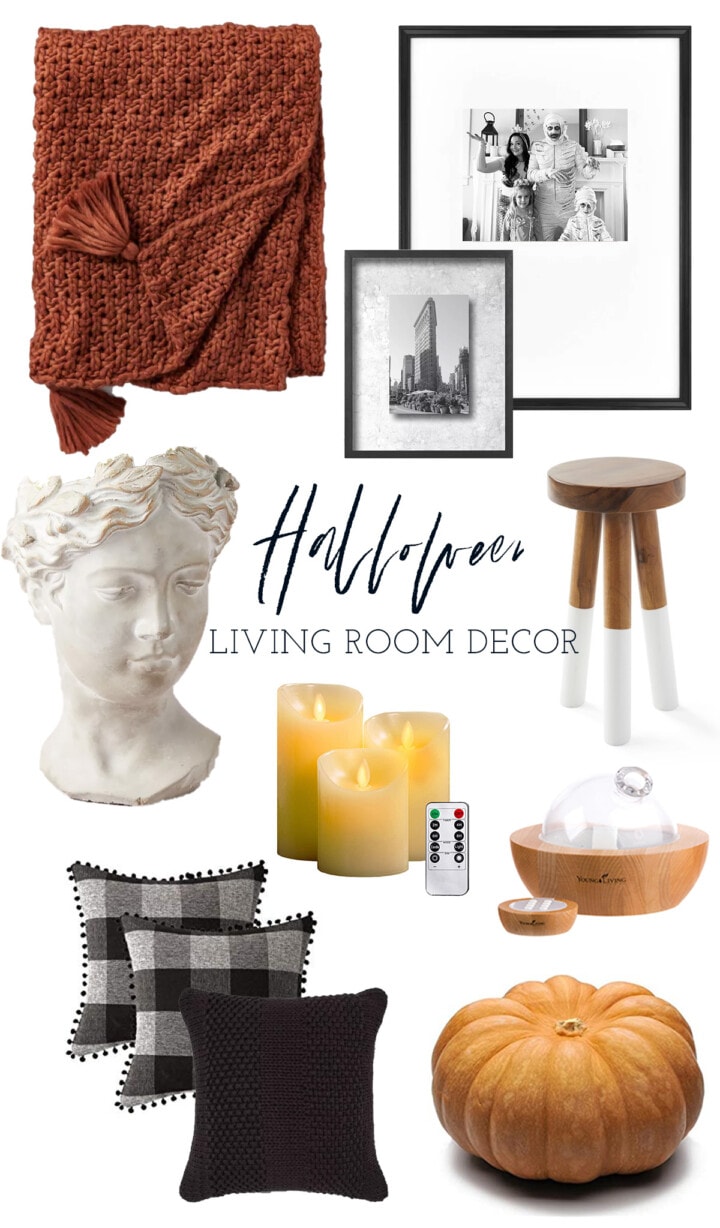 Shop This Post: