This past weekend was spring at it's best! It was the sort of weather that has me really wishing our back yard was finished and not in a total state of wildness so that we can start eating every single meal outdoors. We did however get a really cute vintage yellow and glass table with four ice cream parlor looking chairs for our back patio area. You know, the ones with the curly backs? So, Sunday I took a tray of sparkling water outside and Jason, the babies and I, sat there under our avocado tree enjoying the breeze. Here's how I made the Fabric Covered Drink Tray!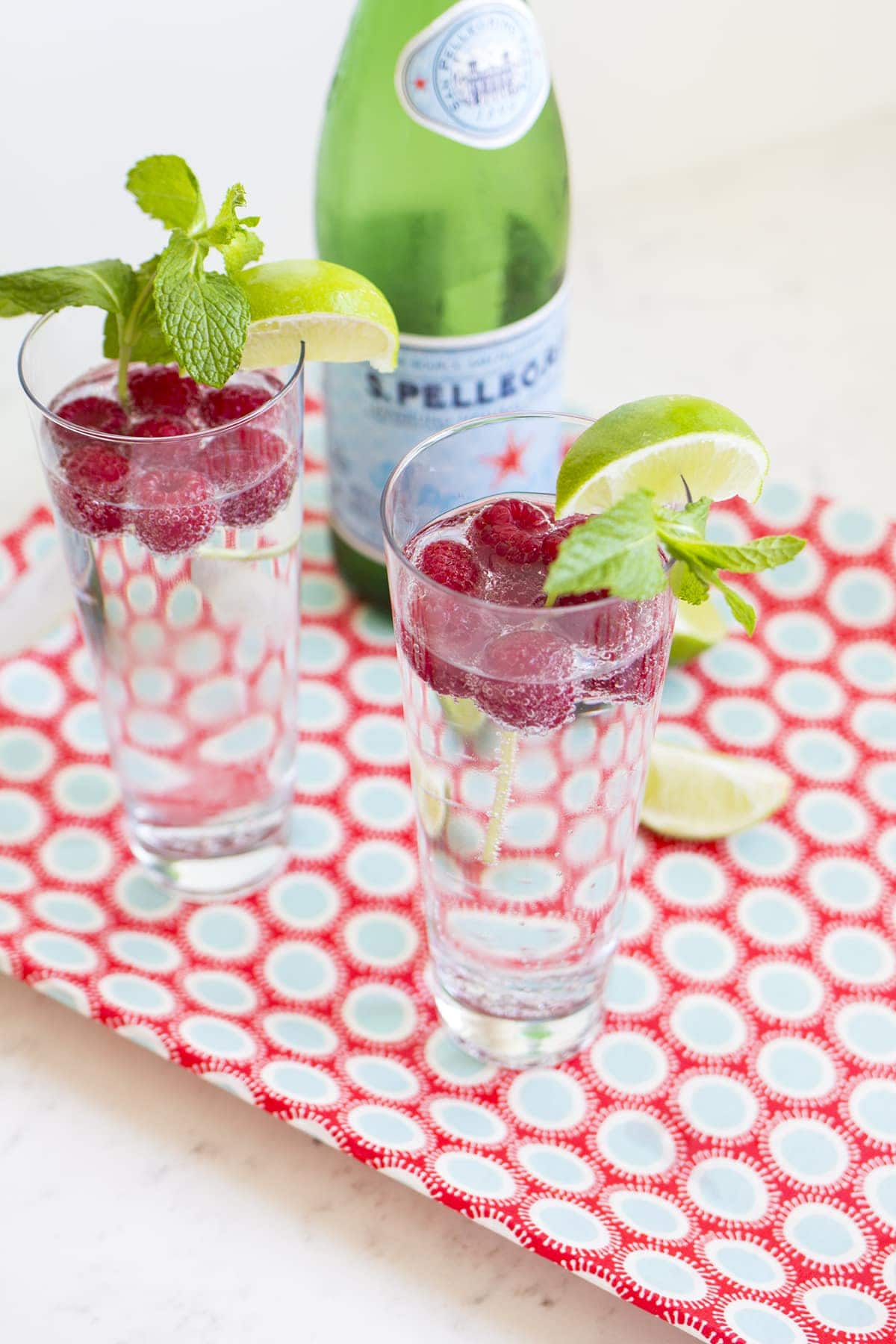 Supplies:
Acrylic tray
Fabric
Mod Podge- Dishwasher Safe formula
Foam brushes
Scissors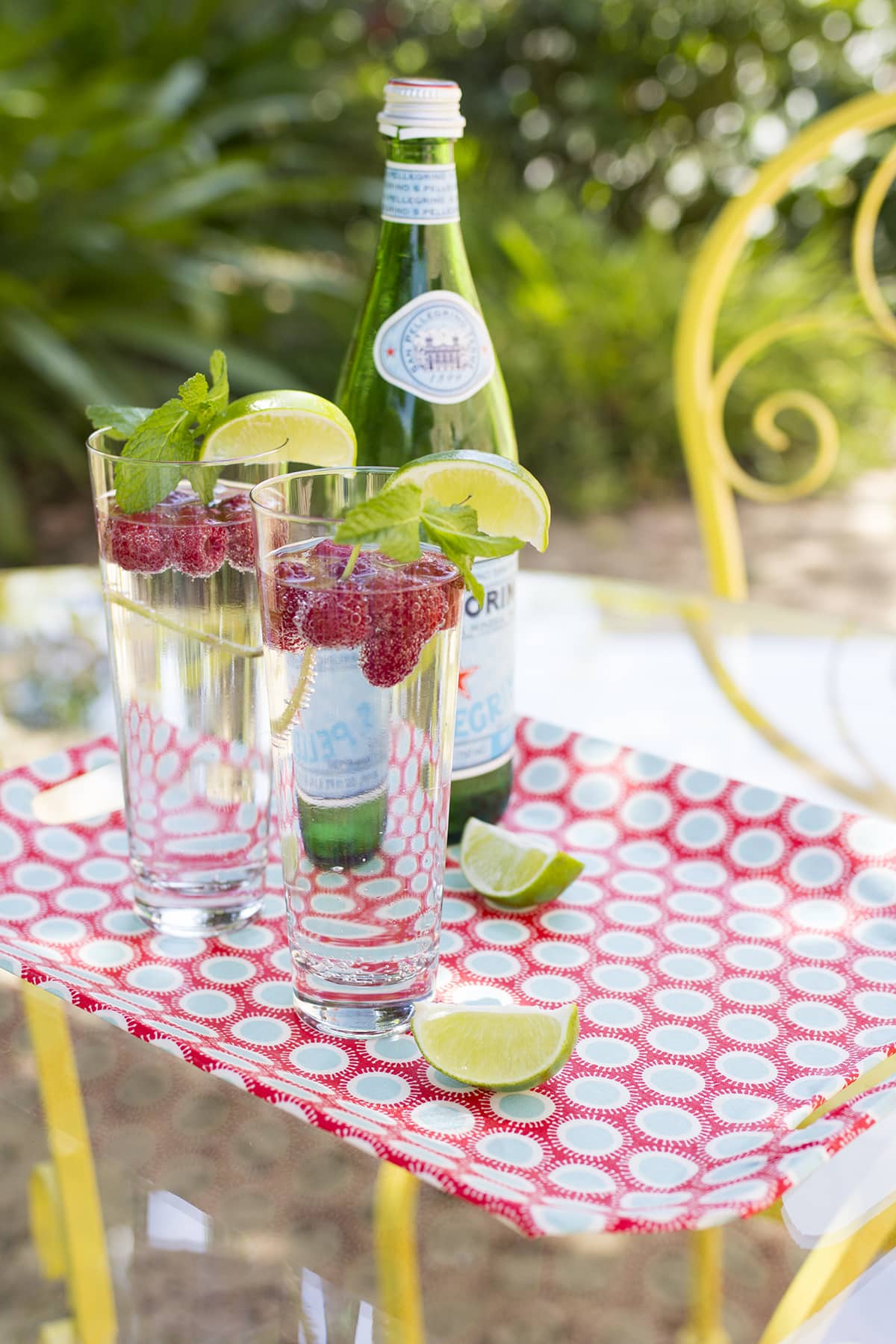 Step 1: Cut a piece of fabric a few inches larger on all sides than your tray.
Step 2: Brush the top of your tray with Mod Podge.
Step 3: Press fabric down onto Mod Podge to adhere making sure you press tightly into all corners. Allow to dry 15-20 minutes.
Step 4: Turn tray over and brush the back side of the rim with Mod Podge.

Step 5: Wrap fabric around and press down into the Mod Podge like you are wrapping a present.
Step 6: Wipe away any extra Mod Podge that may have gotten on the bottom of the tray with a wet soapy sponge.
Step 7: Cut a slit out of each handle and wrap fabric back adhering it with more Mod Podge. Allow to dry 15 minutes.
Step 8: Apply a coat of Mod Podge to all of the fabric front and back and allow to dry. Repeat 2-3 times drying between each step. Allow to cure according to Mod Podge instructions before wiping down with water.
Note: I might finish off the bottom of my tray with an extra piece of fabric to cover the raw edges and give it a more finished look…that is, after all of these backyard weeds are pulled!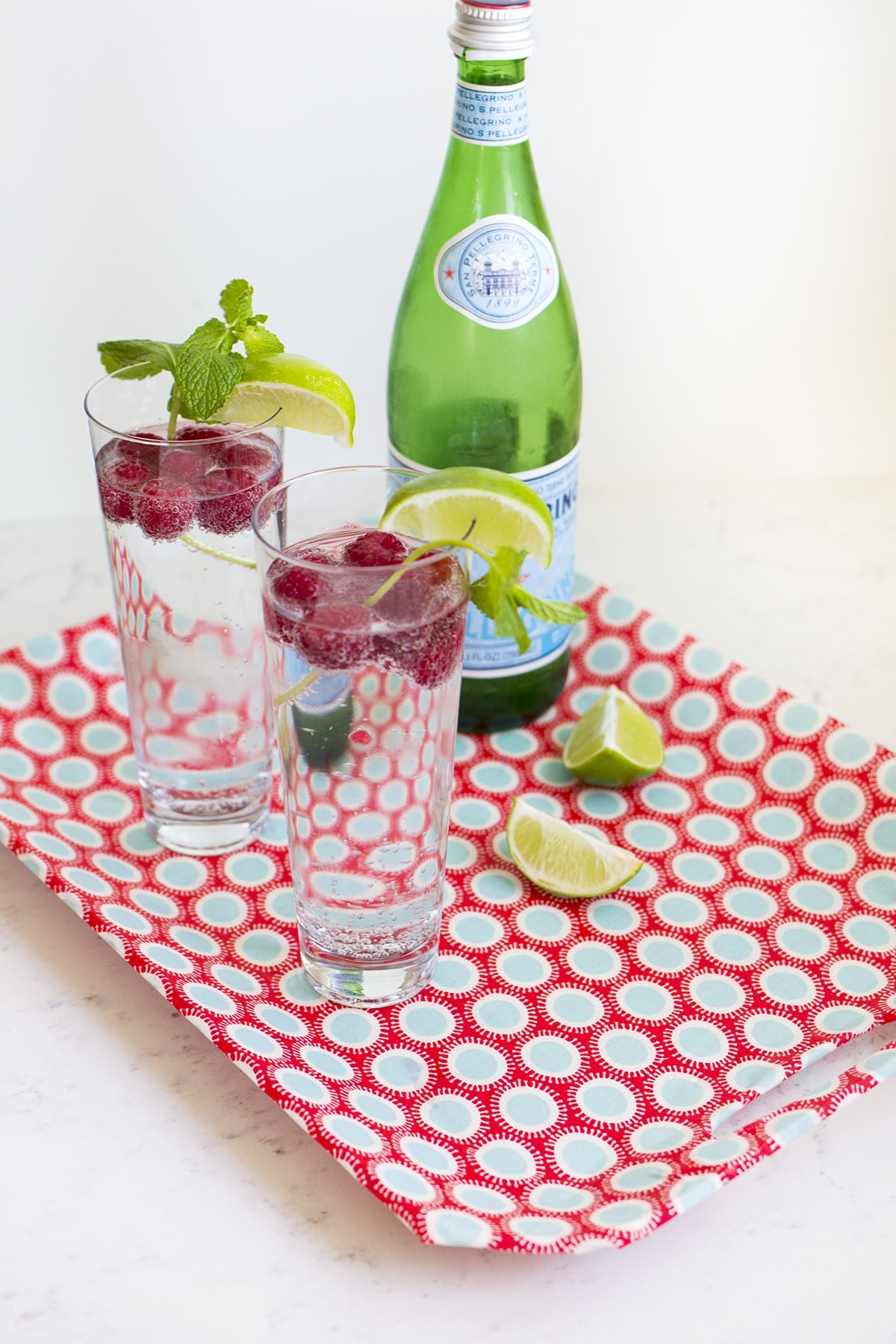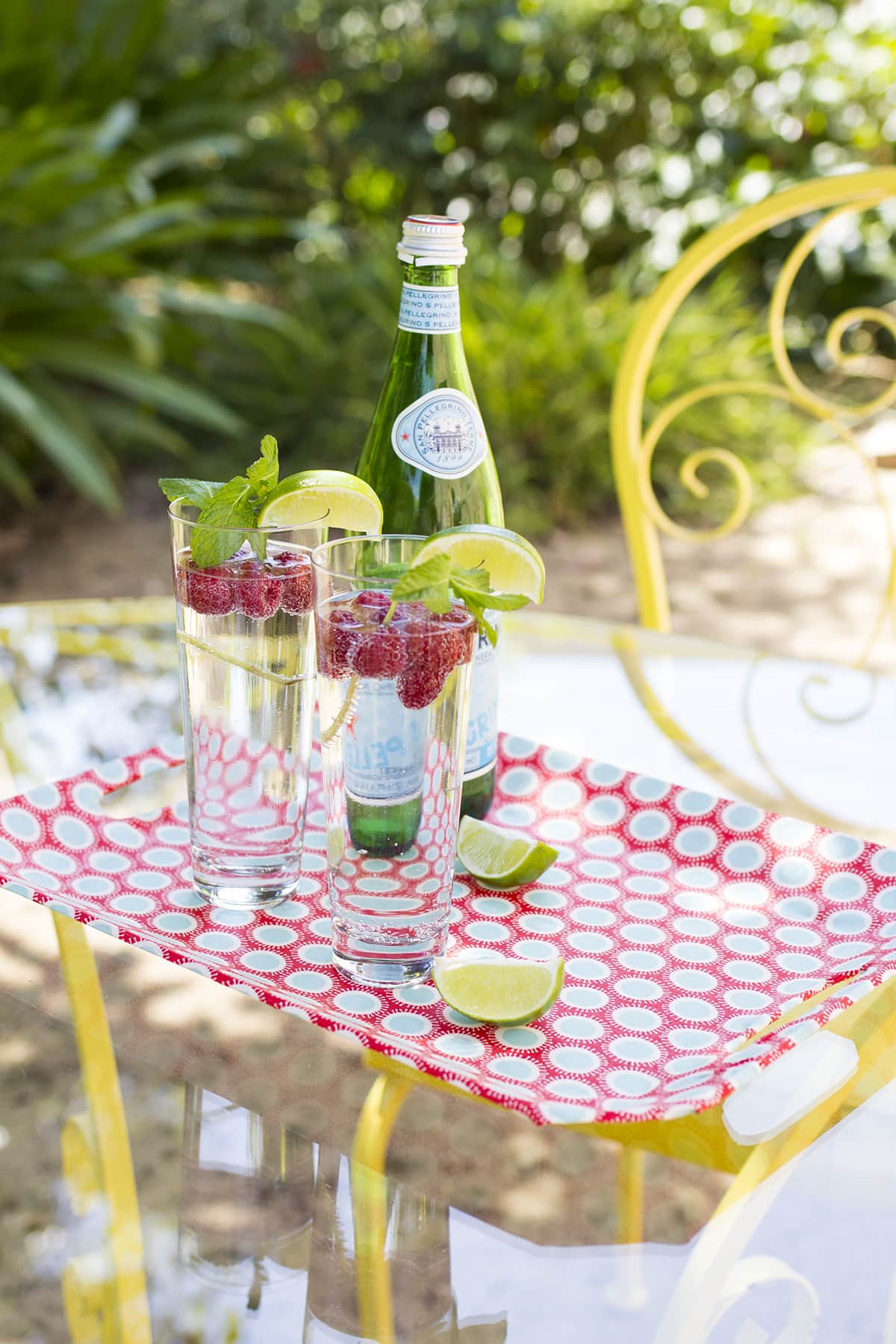 photos by Leah Bergman