Being a graphic designer and blogger means that my eye is constantly searching out inspiration wherever I am. It's hard to walk down a tree-lined street without my mind wandering to fall leaf inspired DIY projects for example.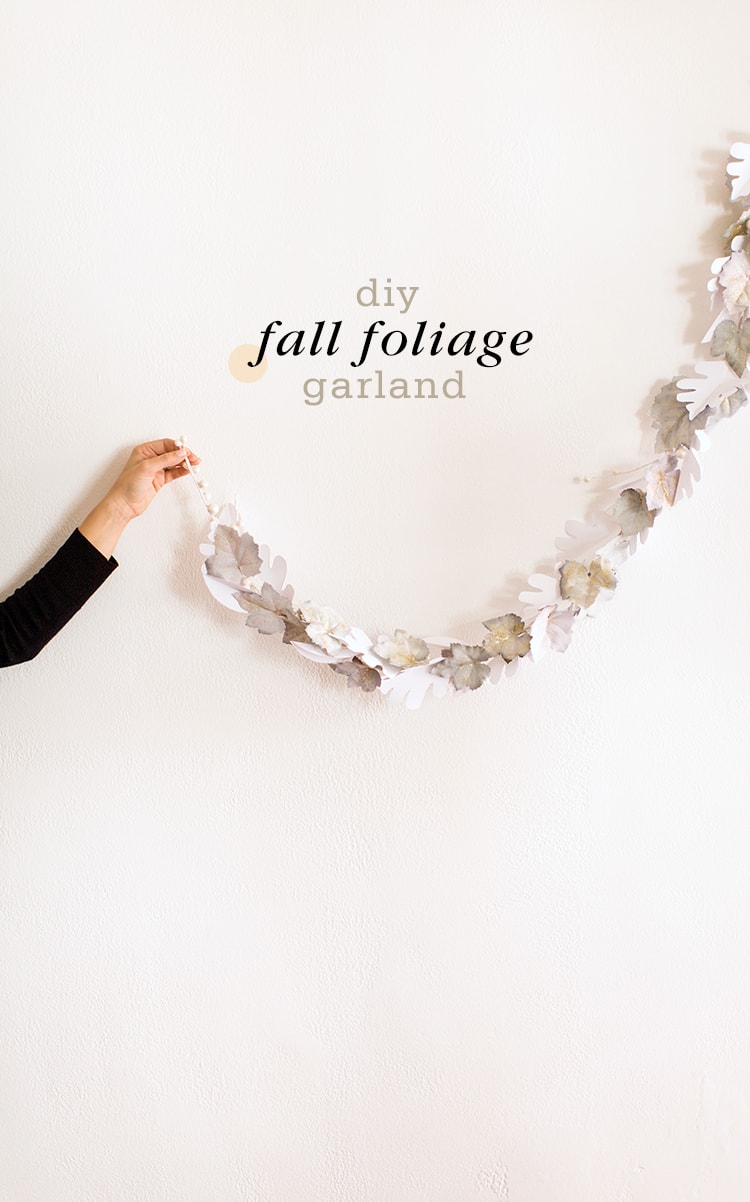 I don't know about you but my iPhone Camera Roll is more like a private Pinterest board filled with photos I've snapped and saved for inspiration than a photo album.  So, recently when Canon gifted me with a beautiful PIXMA printer, (who I named Han Solo since it looks like a Star Wars character), I was most excited to discover the Cloud Feature. The PIXMA Cloud makes it possible to take a photo anywhere on multiple devices and print it at home. It's kind of exciting to come home to a printer tray filled with bits of blog inspiration and future projects!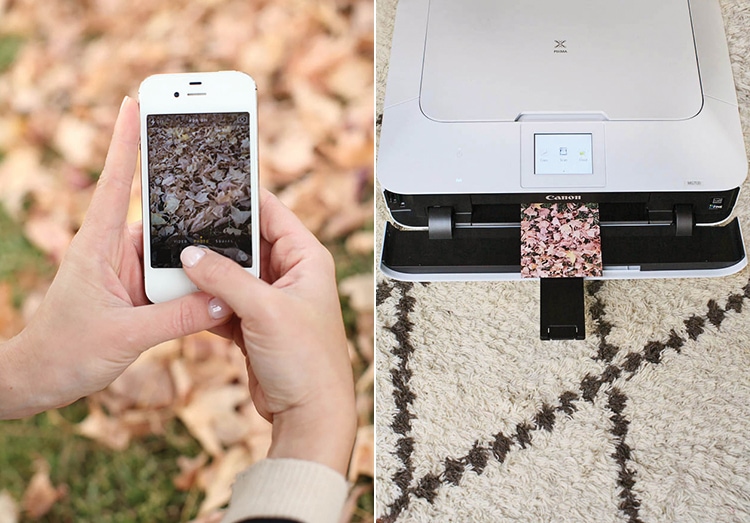 Recently I snapped a photo of the changing fall trees in our neighborhood that ended up inspiring today's DIY Fall Foliage Garland. You could certainly make this garland using real fall leaves but I chose to print paper maple leaves and use silk leaves from the craft store instead. I love the combination of the ethereal white paper oak leaves mixed with the sparkly gold accents. Sort of magical, much like my new Han Solo!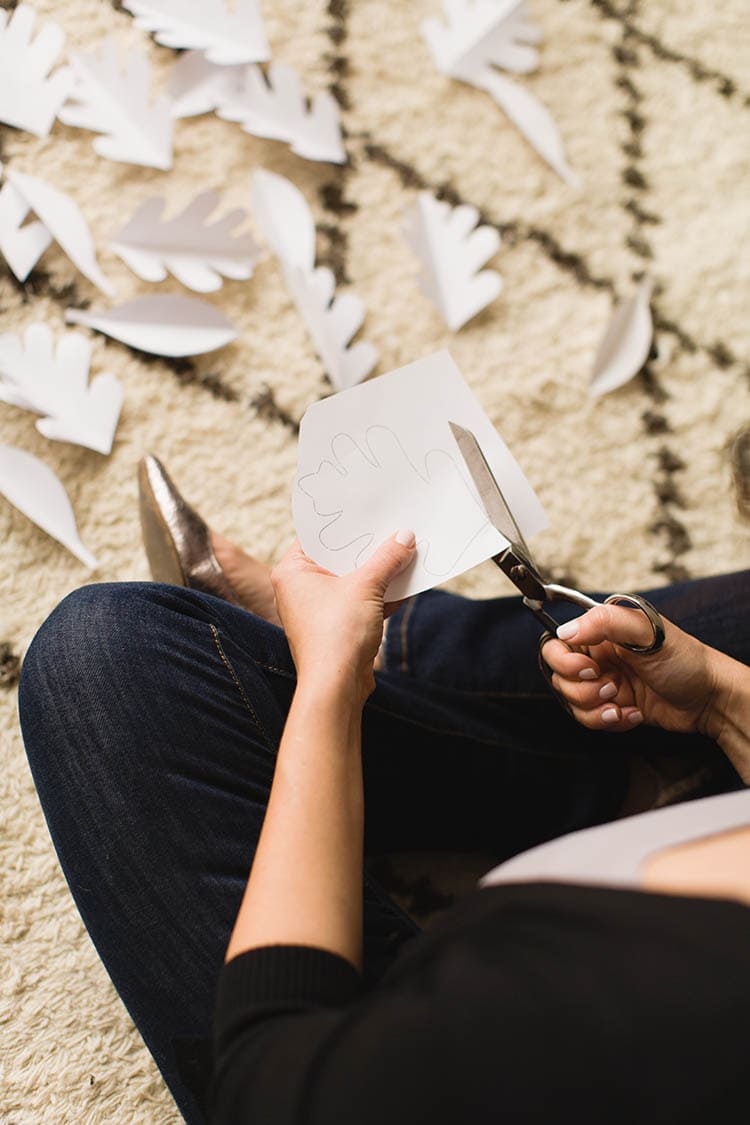 Here's what you need to make this DIY Fall Foliage Garland:
Wire Garland- I found this white pearl garland at Joanne Fabrics
Fall Foliage Template – download here
Dried or faux leaves
White spray paint
Gold glitter
Hot glue gun and glue
Scissors

photos by Whitney Lucas
Step 1: Spray-paint all of your dried or faux leaves white on both sides. While the paint is still wet, sprinkle with gold glitter. Allow leaves to dry completely.
Step 2: Print out multiple copies of the Fall Foliage Template on white paper and cut out leaves. Fold down the middle and set aside.
Step 3: Starting at one end of the garland begin hot gluing paper and painted leaves to the garland. Alternate between the paper and painted leaves to create volume and definition.
Step 4: Hang and enjoy!



Disclosure: This post is sponsored by Canon but all opinions expressed here are my own. Thank you for supporting the sponsors who allow me to continue creating new content for Freutcake!