­Let's fill our homes with some Christmas spirit now, shall we? These DIY Fancy Filled Ornaments are one of the easiest ways to add sparkle to your tree with minimal effort. Fill clear glass Christmas balls with glittery ribbon, star garland, sparkle pom poms, confetti, and tinsel! These magical baubles add a touch of 'fancy' to your usual Christmas decor.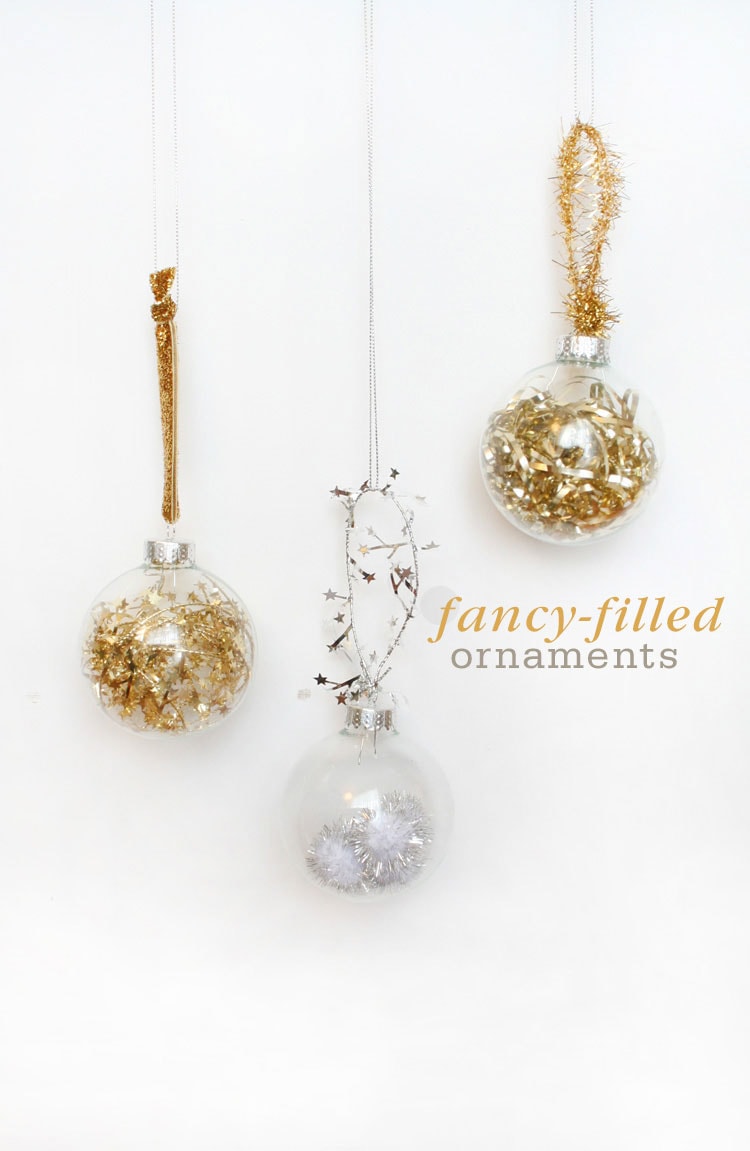 If you are crafting with kids, use plastic ball ornaments! Your little helpers will have a blast filling their ornaments with treasures.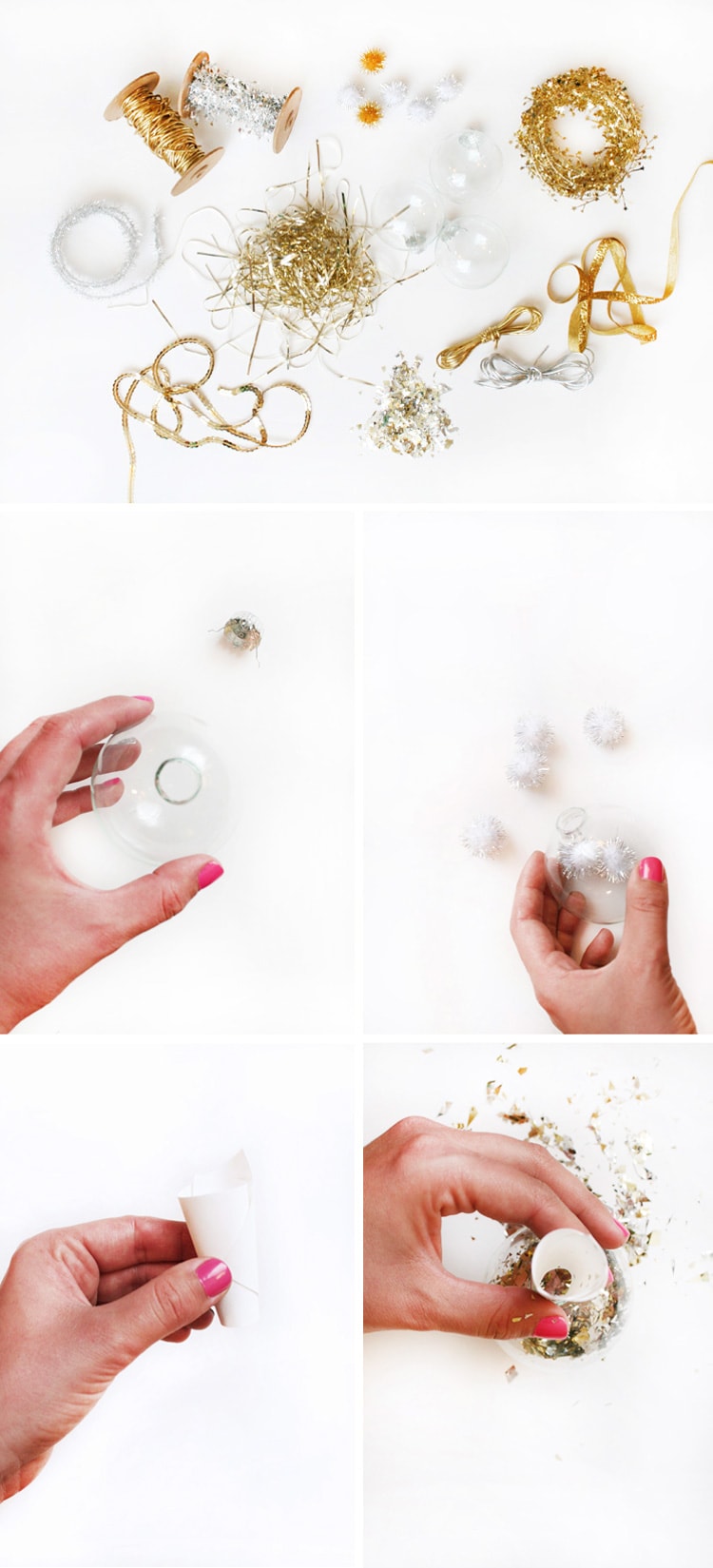 Here's what you need to make these Fancy-Filled Ornaments:
1 box Clear Glass or Plastic Christmas Balls - available at Michael's or your local craft store
Filler:
wire star garland
silver and gold confetti
silver and gold mini sparkle poms
ribbon
tinsel
sequins
Step 1: Carefully remove metal ornament tops and set aside. (if you are crafting with kids, this is an adult step)
Step 2: Using a small piece of paper, roll into a funnel and insert into ornament opening.
Step 3: Use funnel to fill ornament with confetti, glitter, or other small objects. This will help you avoid making a mess!
Step 4: Re-attach the ornament top and finish by tying on a loop of ribbon or wire for hanging.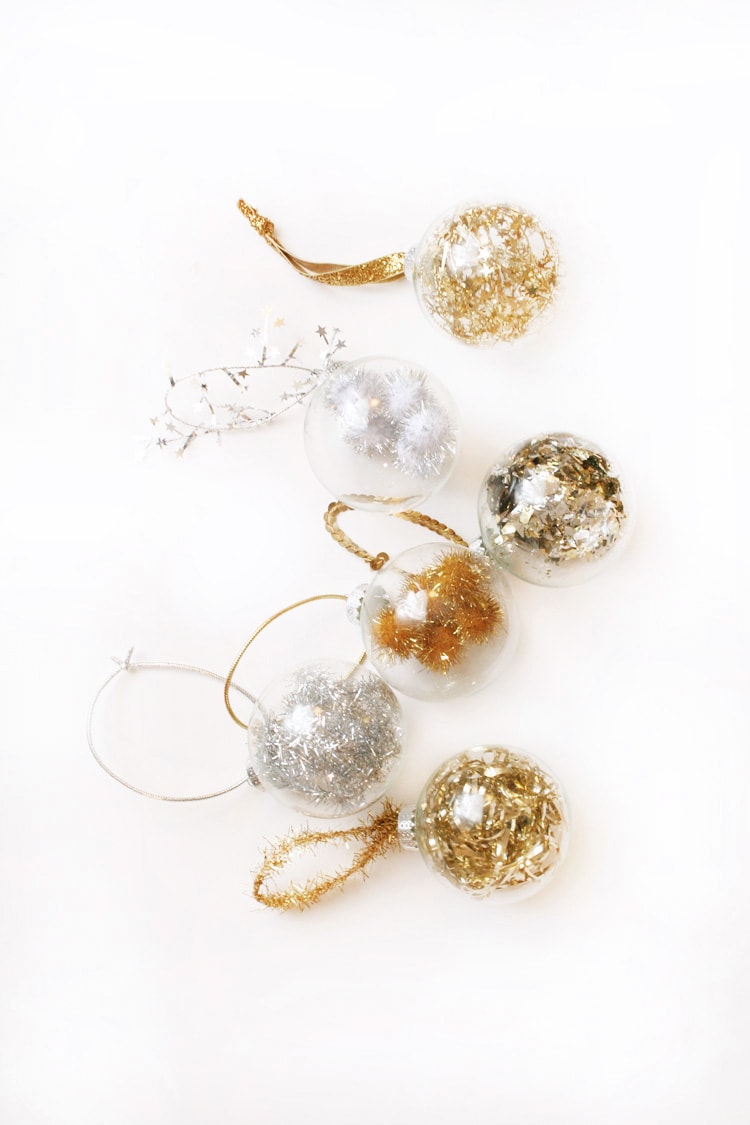 photos by Marisa Mangum