I'm most excited about creating a DIY project when I spot something I'd like to buy but think... "I can make that!" These DIY Floral Napkin Rings are a result of just that thought. The beautiful floral napkin rings I was eyeing in the store would have cost me $6 per ring while I purchased enough flowers and floral tape from the craft store for the same $6 to make eight of my own! It doesn't take a math wiz to know that this is a down right steal. Plus, making floral napkin rings is the perfect relaxing craft to make on a Sunday afternoon, which is precisely what I did!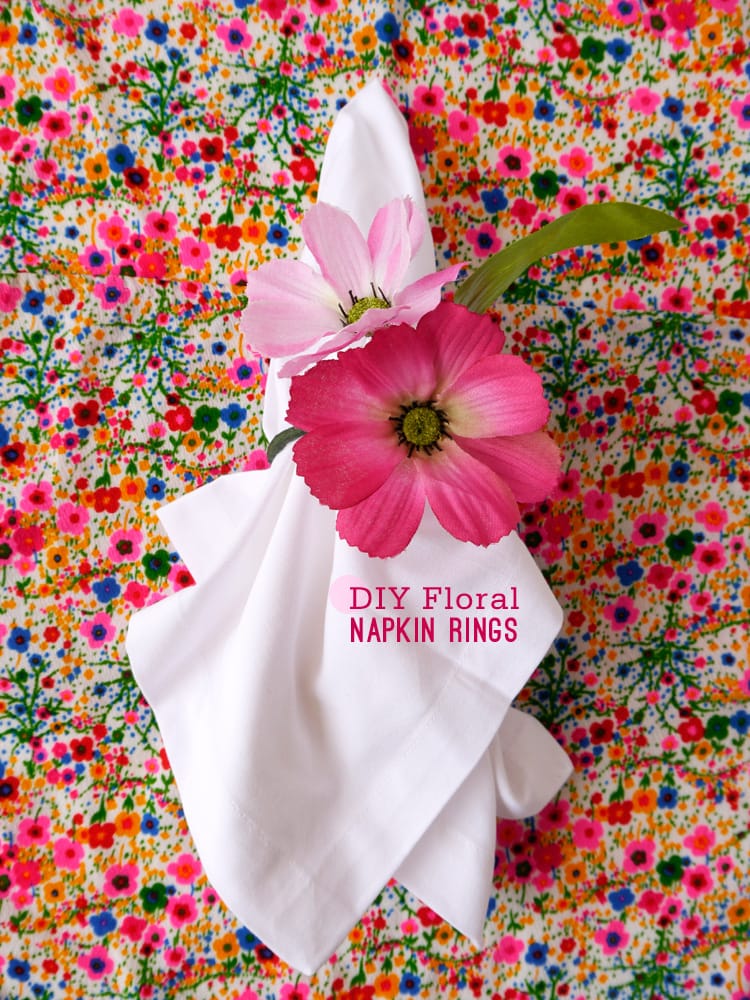 These napkin rings are a simple but stunning way to add a bit of spring to any table settings and not spend a fortune while doing it. Here's how to get started...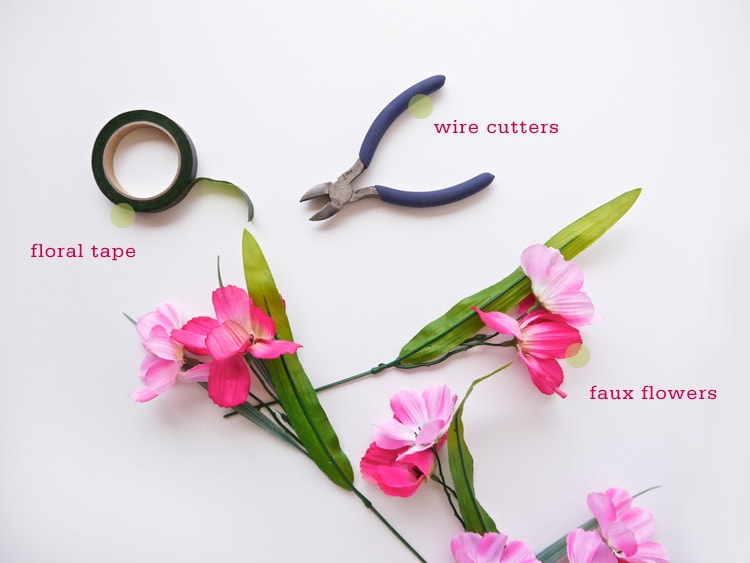 Supplies Needed:
Faux flowers - fabric preferably and with wire stems
wire cutters
green floral tape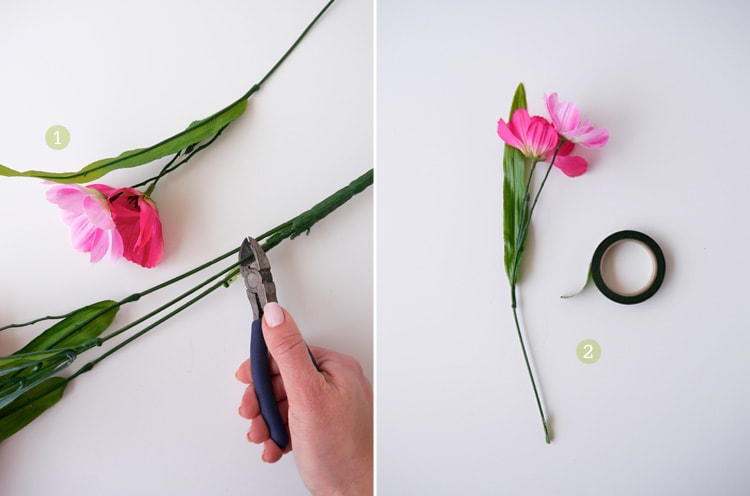 Step 1: Cut flowers at base of stems to separate from the bunch.
Step 2: Remove any unwanted leaves until you are left with a clean stem and flowers to work with.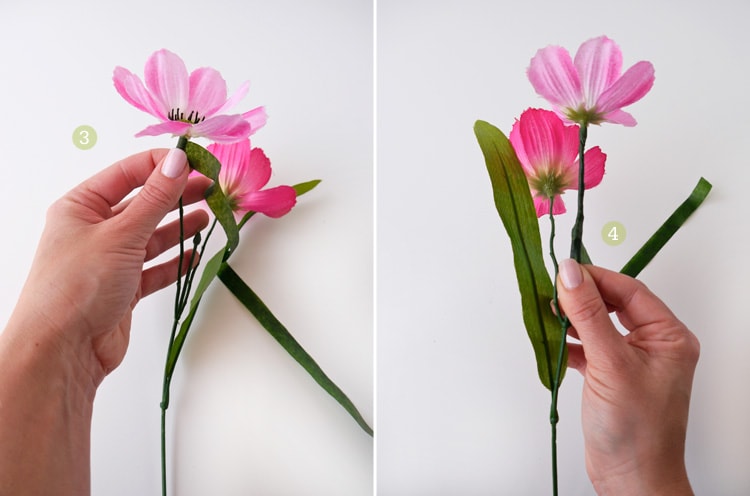 Step 3: Cut a long piece of floral tape and beginning at the base of one flower, tightly wrapping stem working downwards.
Step 4: Continue until entire stem is tightly covered in green tape. As you work, tape will become sticky and more pliable.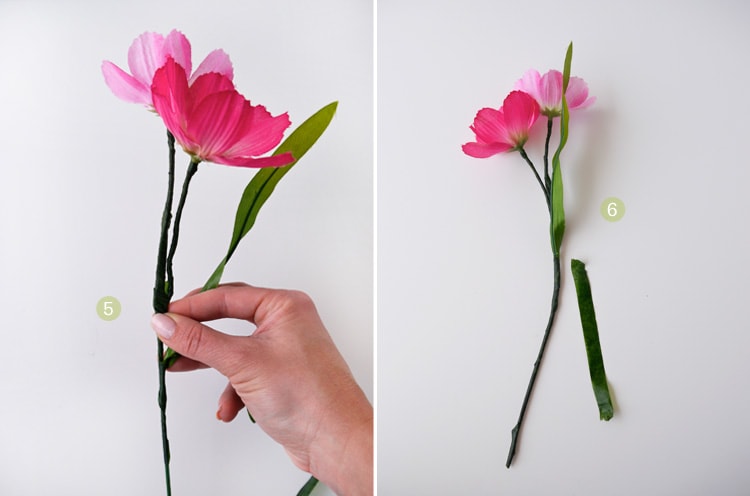 Step 5: Wrap additional flower stems in the same way working from base of the flower down.
Step 6: Cut remaining tape.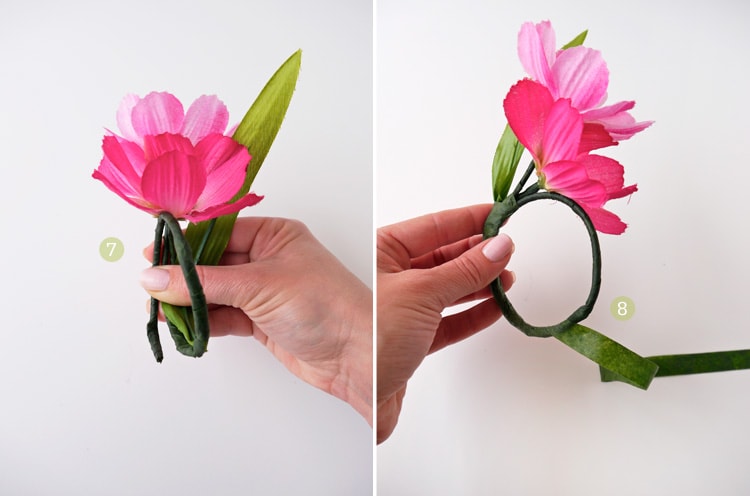 Step 7: Roll wire stem up upon itself creating the napkin ring shape.
Step 8: Hold in place with one hand while tightly wrapping with a new layer of green tape to hold in place. While tape is sticky and pliable, make sure all ends are tightly adhered and ring is fully covered.
note: The stickiness of the floral tape will diminish after you have finished handling it.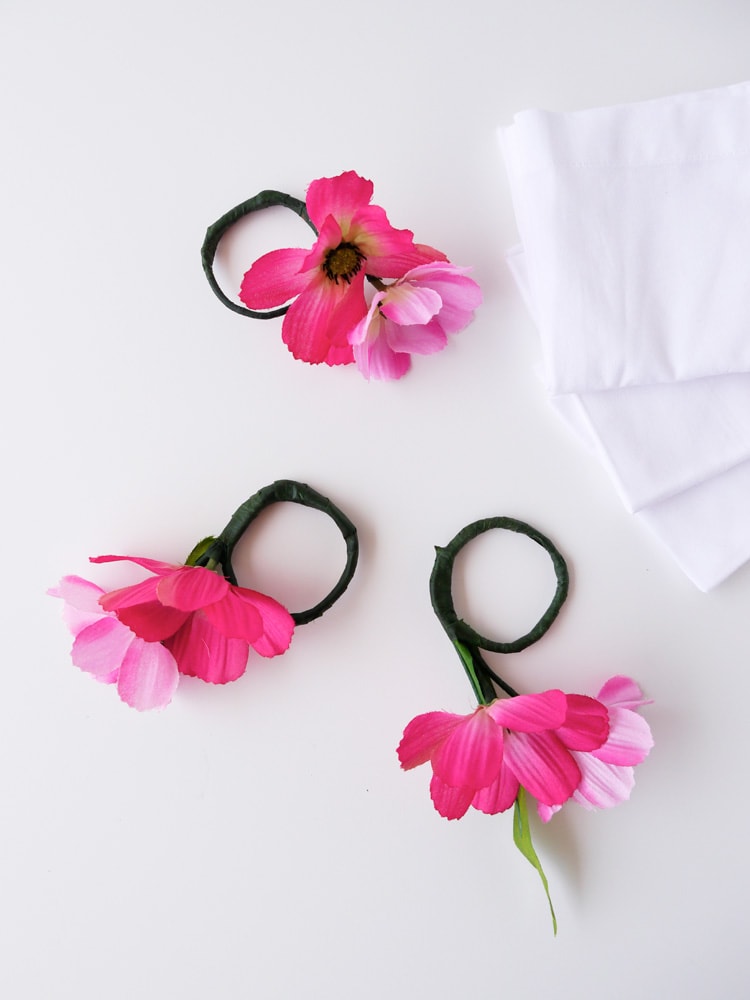 photos & tutorial by Leah Bergman for Freutcake