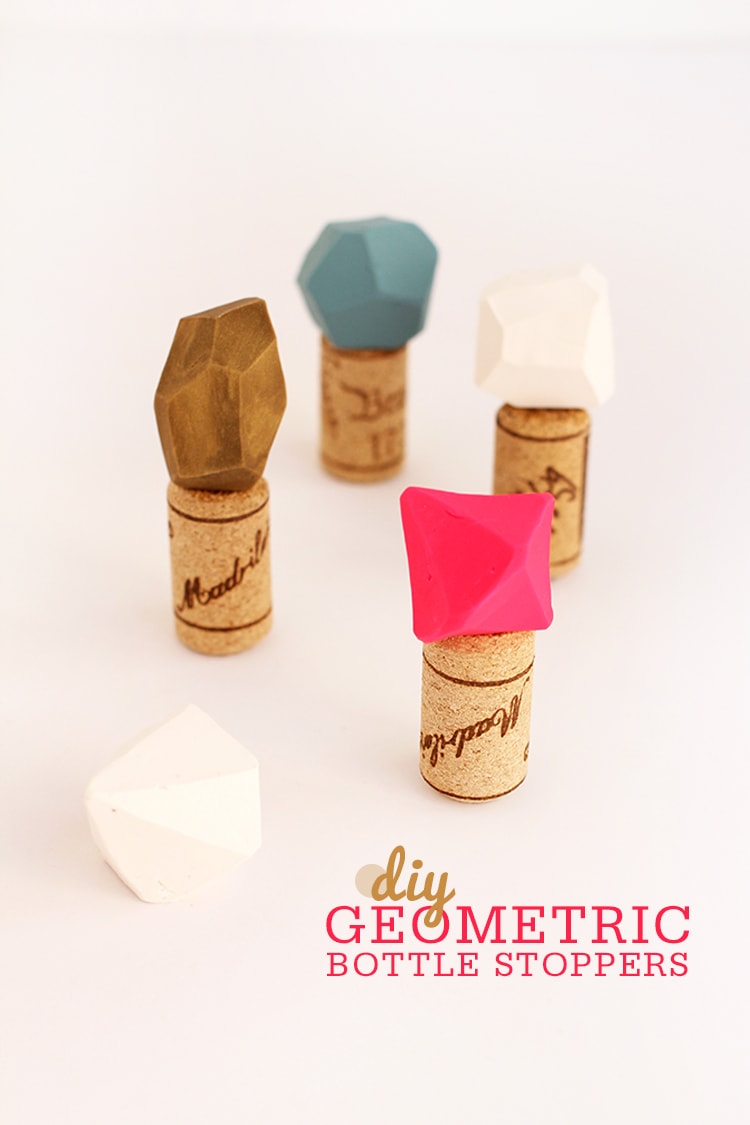 Unless we have company or family over for dinner, we rarely finish an opened bottle of wine in our house. This is mostly due to the fact that Jason doesn't drink and my max is about two glasses. Yes, I admit it...I'm guilty of actually refrigerating an open bottle of red wine over the summer for fear it would turn before I got to drink all of it! Don't judge.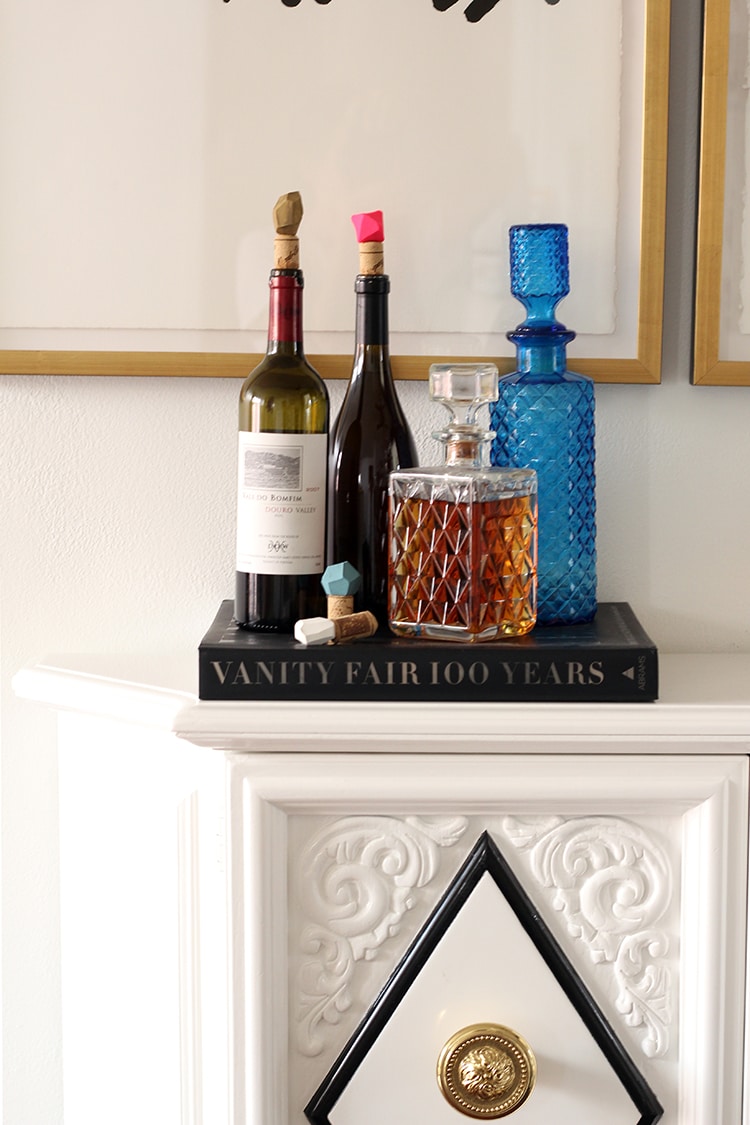 Anywhooo...if like me, you usually have a few open bottles of wine around, this craft is for you! DIY Geometric Bottle Stoppers are so much fun to make and look awesome popped into bottles. Of course this would also make an amazing hostess gift, given with a bottle of wine of course. Here's how I made them...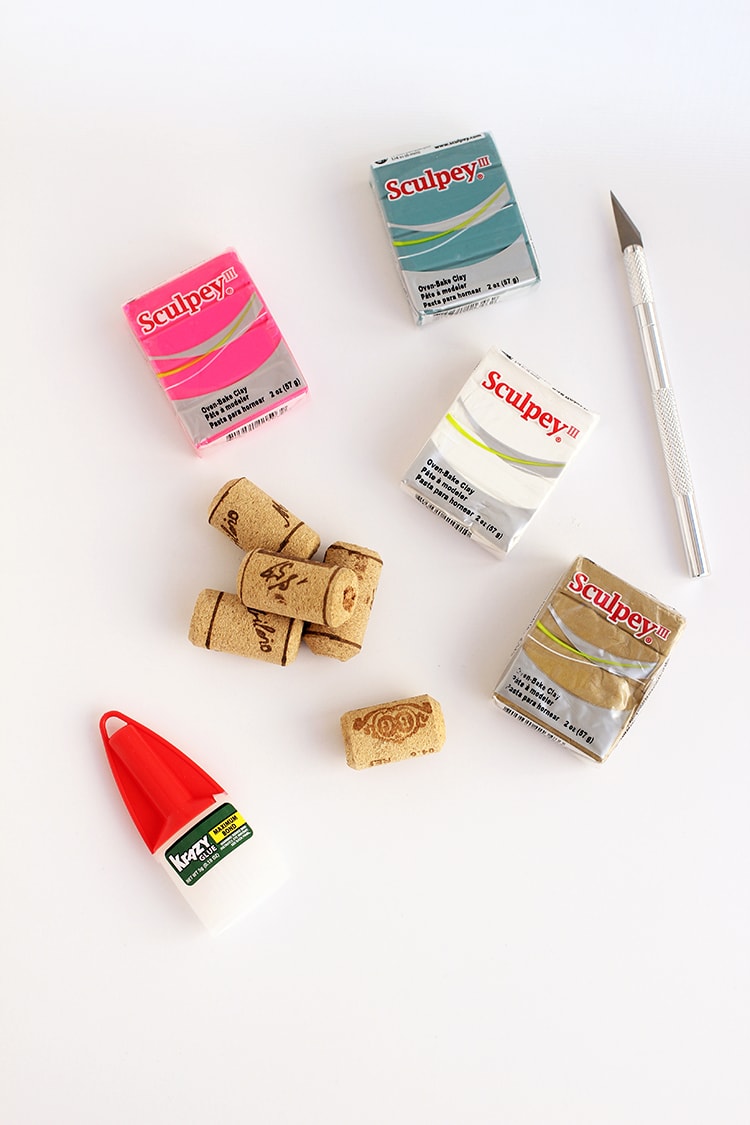 For this project you will need:
Sculpey or Fimo Clay in various colors
Corks - available at the craft store*
Maximum Bond Krazy Glue
X-Acto Knife
Cutting mat or work surface
*I recommend testing the corks to make sure they fit your average wine bottle before using or find a tapered cork which should fit most bottles!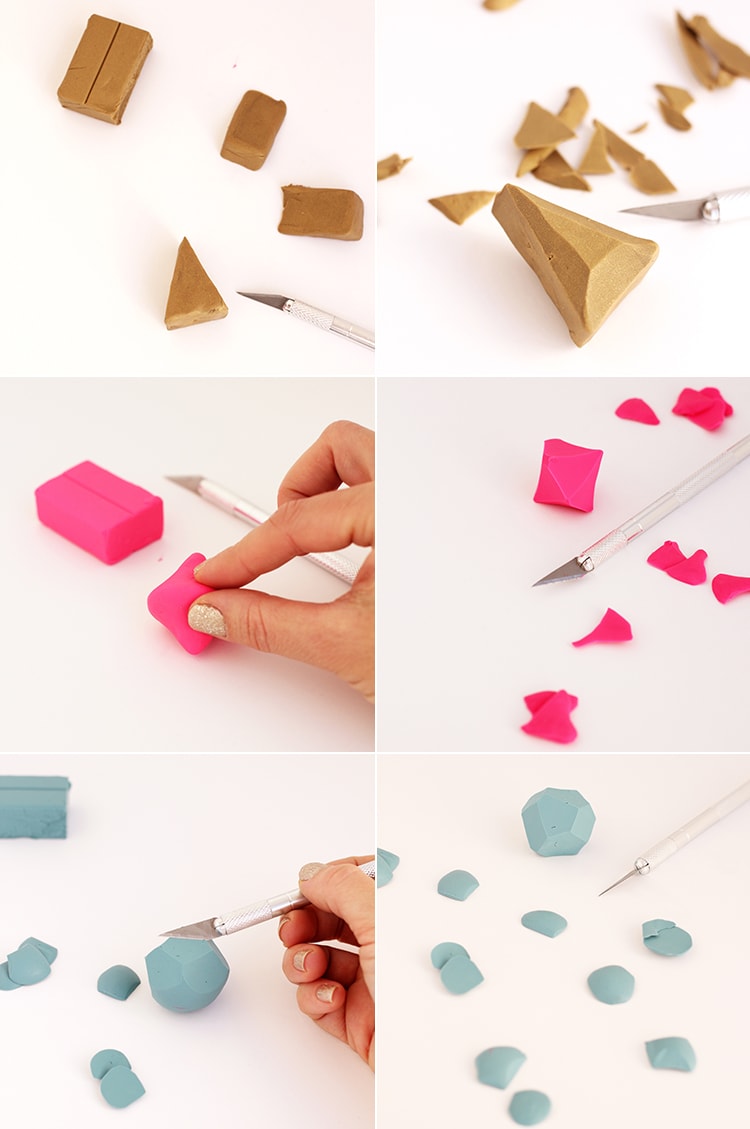 Step 1: Shape clay into cubes, rectangles and spheres to start.
Step 2: Begin cutting away flat surfaces at different angles on all sides of the 3-D shapes. *Inspiration above.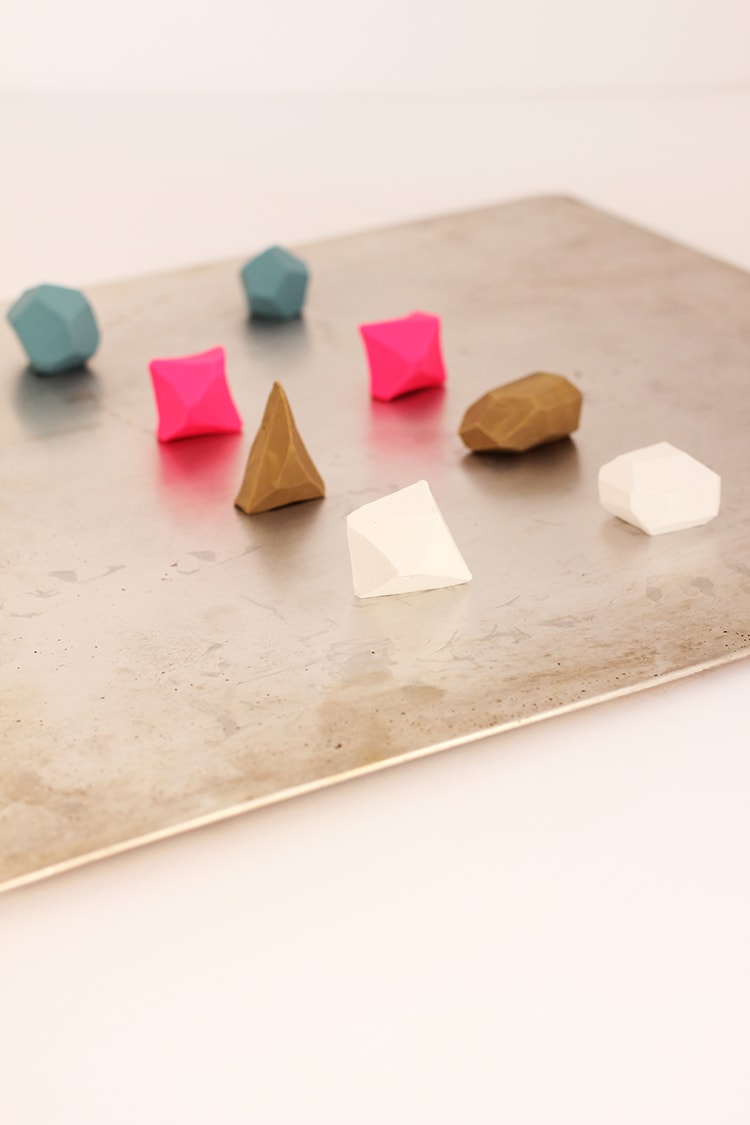 Step 3: Preheat oven to 275 degrees. Place geometric clay shapes on a cookie sheet and bake 15 minutes per ¼" thickness. If you are using other types of clay, Sculpey has a great temperature and baking time guide here.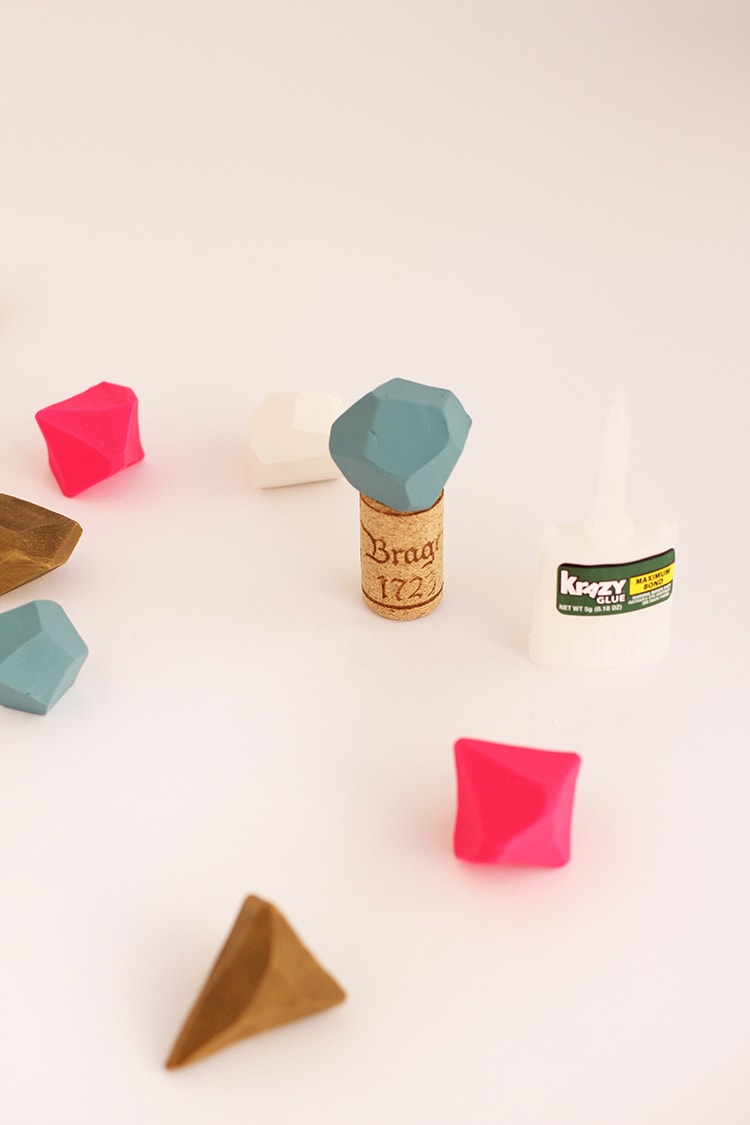 Step 4: Remove clay from the oven and allow to cool completely.
Step 5: Carefully apply a generous amount of glue to the top of a cork and firmly adhere the flat surface of one of your clay gems.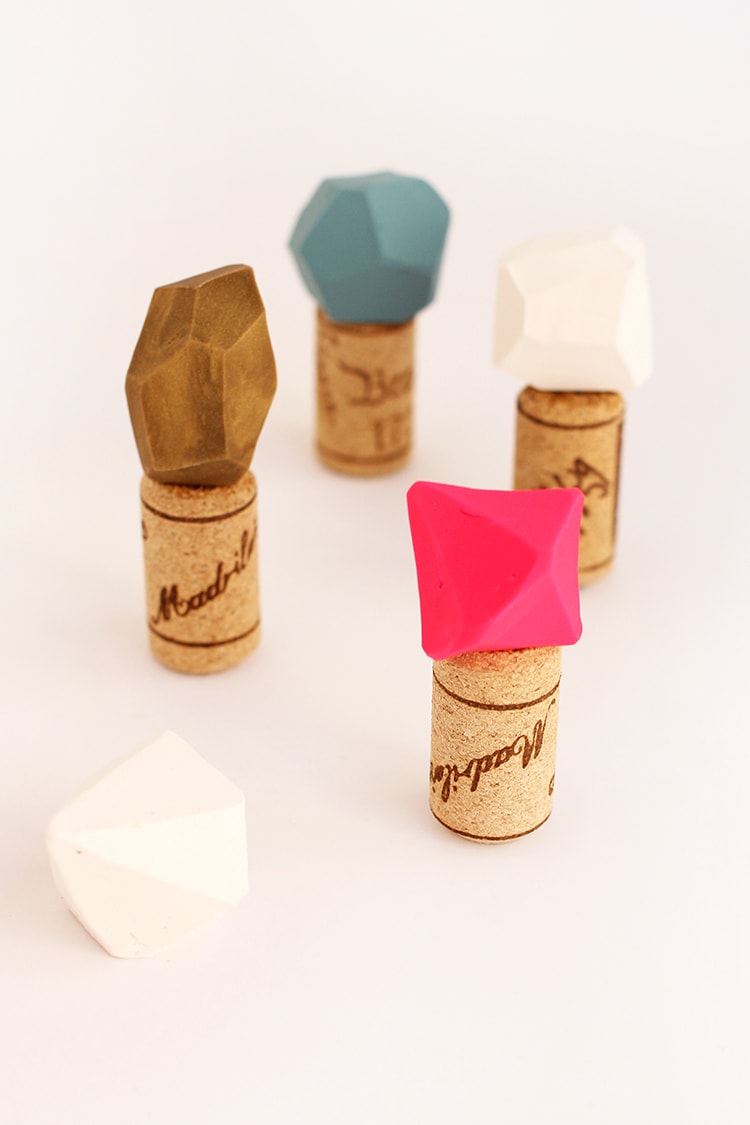 Step 6: Allow glue to dry completely before stopping your wine bottles!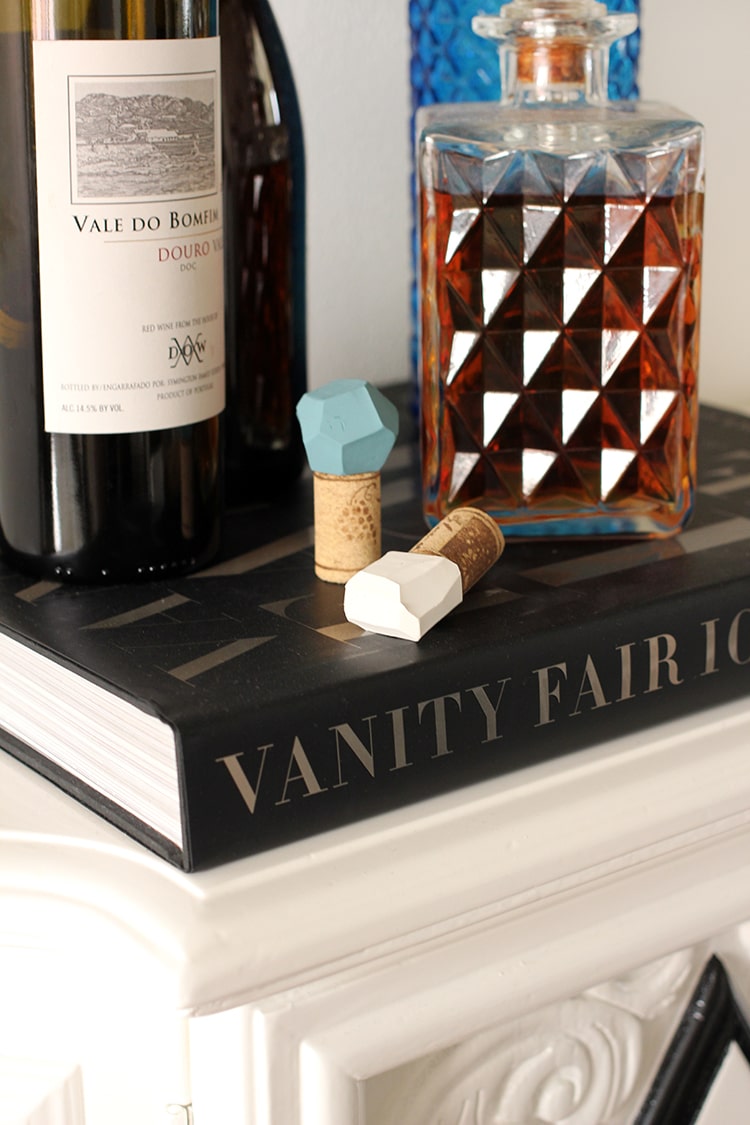 photos by Leah Bergman