If you are planning to go Easter egg-hunting with little ones this year, these DIY Glittered Easter Pails will be the perfect project for you! When I saw these adorable pastel pails at Target, in the bargain section for only $3 each none the less, I knew they would be a fun alternative to the typical Easter basket. Plus, everything is better with a little gold glitter on it, don't you agree?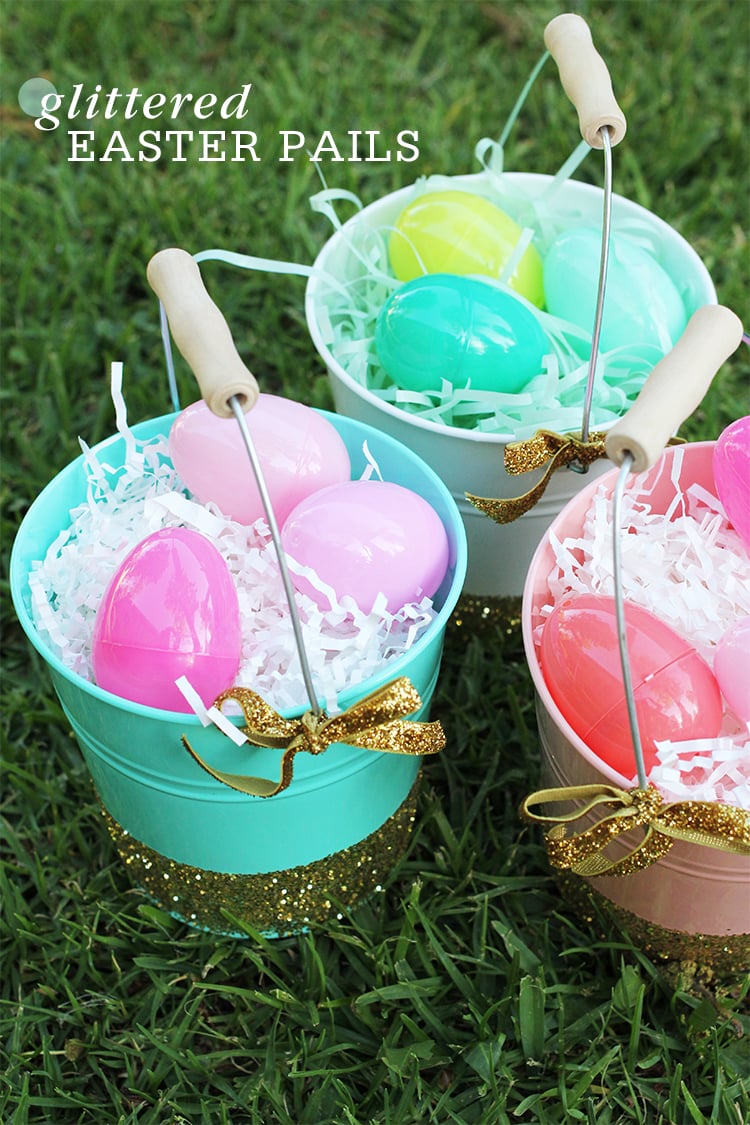 To make these Glittered Easter Pails, you will need:
Metal Pails in fun colors
Tacky glue- we recommend Aleene's Original Tacky Glue
Chunky gold glitter
Painter's tape
Foam paint brush
Ribbon - this gold glittered ribbon is available at Michael's

Let's get started:
1. Using your painter's tape, tape off the section of your pail which you wish to cover in glitter. (Tip: to keep the line straight, tape of the section with small pieces of tape).
2. Using your foam brush, "paint" on a generous coat of tacky glue.
3. Before your glue dries, sprinkle a heavy amount of glitter all over the glue.
4. Carefully remove your tape, revealing your nice clean lines!
5. Finish off with a pretty bow at the base of the handle.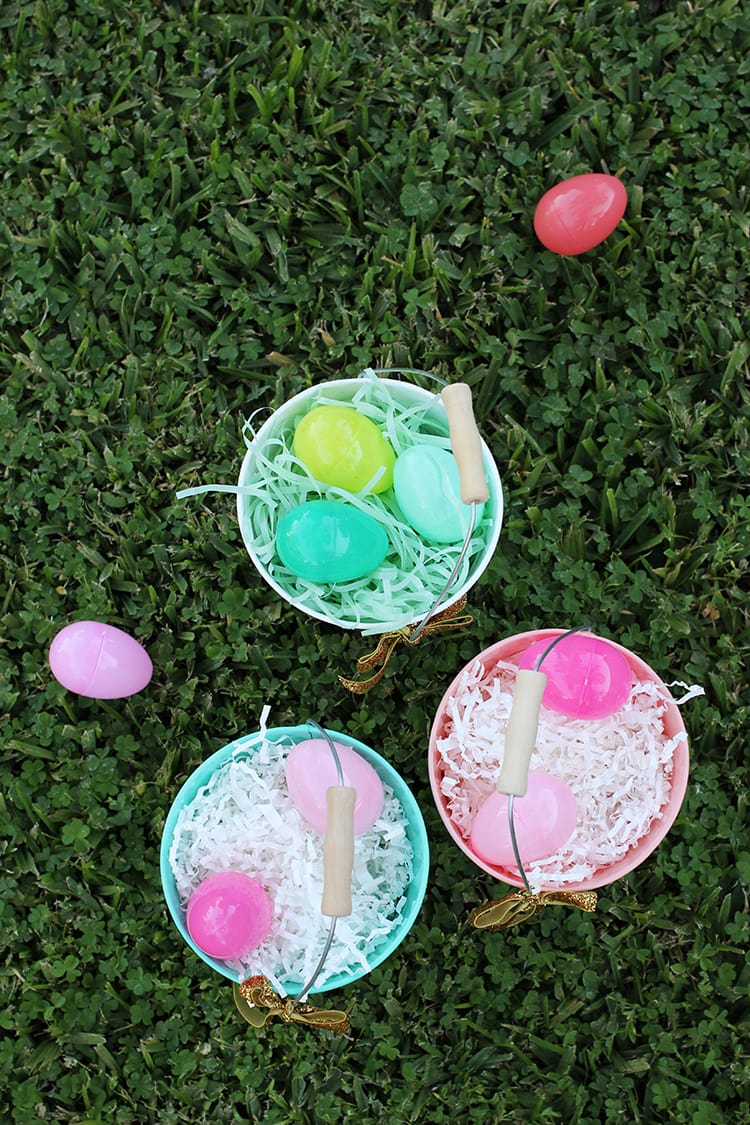 Photos by Marisa Mangum & Leah Bergman