Bubble, Bubble, toil and trouble! Halloween is only a few days away, are you ready for the spooky holiday? If you're looking for a simple but chic last minute home décor idea, we have you covered. These adorable DIY Halloween Potion Bottle Labels designed by Marisa are perfect for adding to your favorite elixirs. It only takes a few steps to transform the classic bar cart into a creepy collection! No eye of newt or toe of frog required.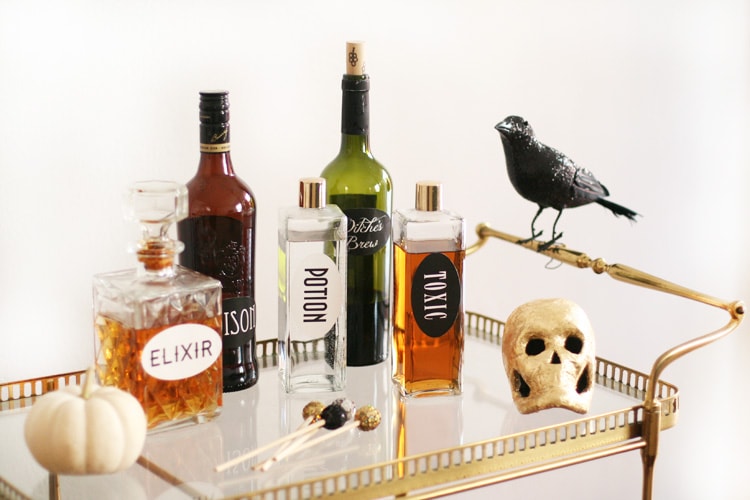 Here's what you need to make these Halloween Potion Bottles…
Supplies:
Assorted decanters and bottles
Avery Printable Labels 22829
Halloween Potion Bottle Label template
Printer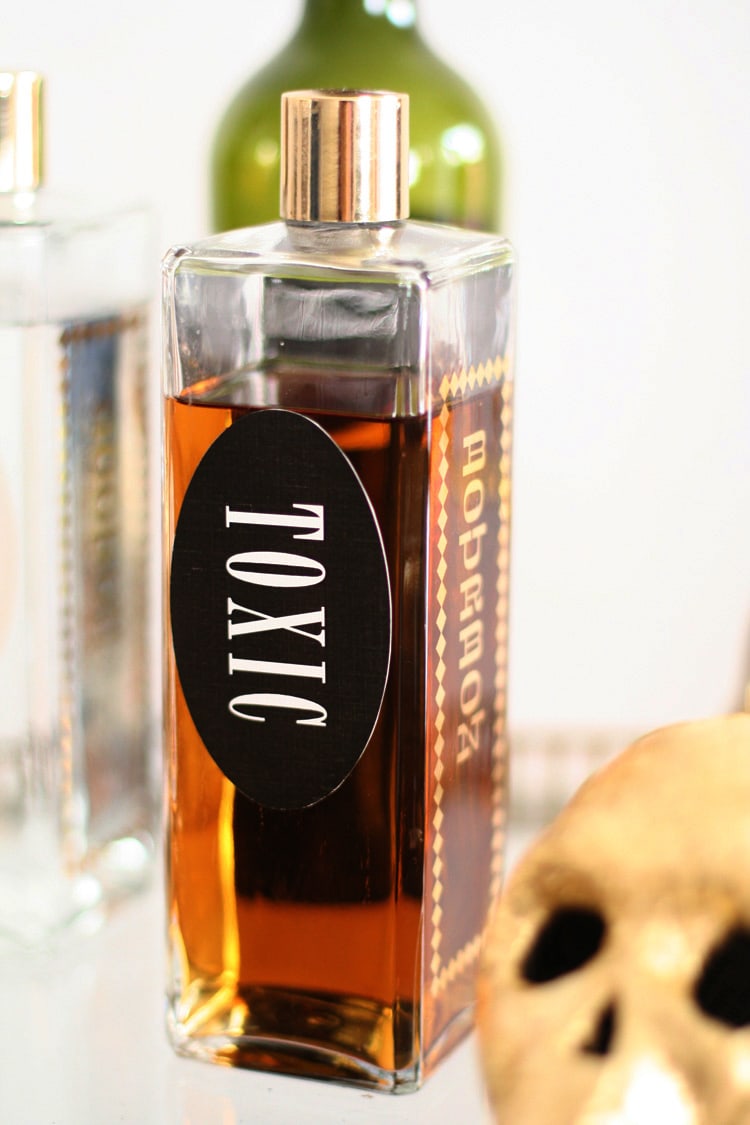 Step 1:  Download the label template here.
Step 2:  Set your printer settings to "Labels" and quality to "Best"
Step 3:  Print labels and stick them onto bottles.
Step 4:  Pour some spooky spirits!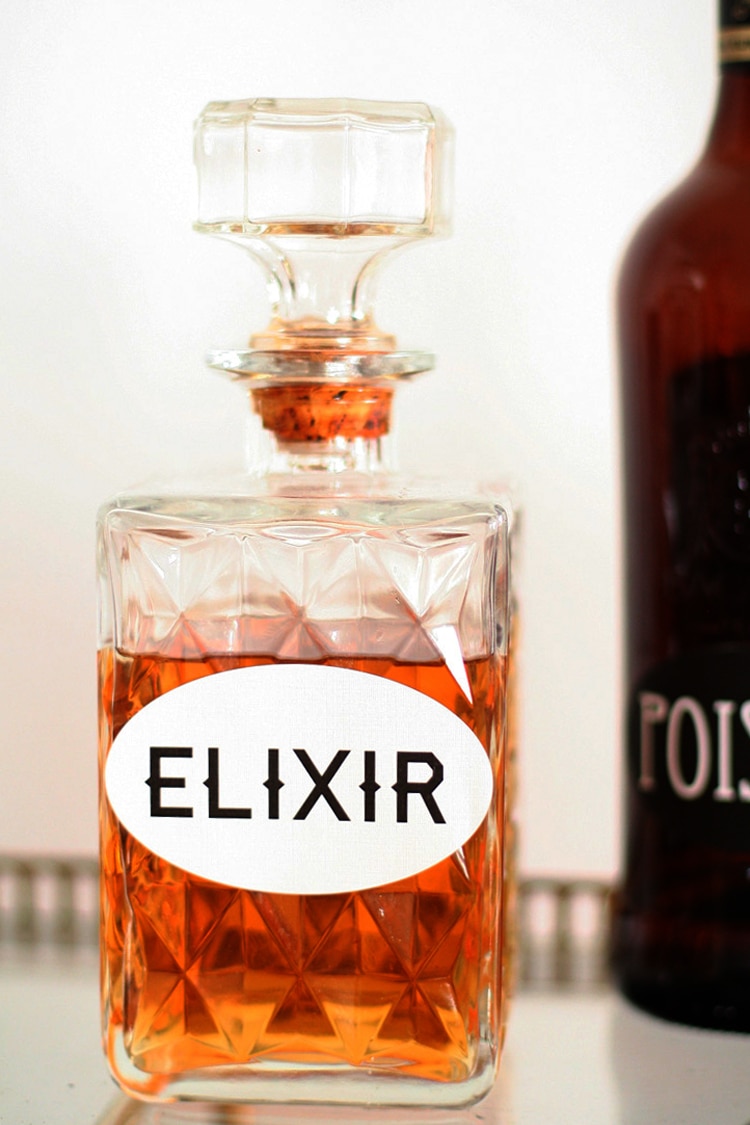 Photos and label template design by Marisa Mangum