With 2013 coming to an end in just a few short days, I couldn't help but reminisce about the fun and eventful year we've had here on Freutcake! I feel so lucky to have my friend Marisa, our DIY contributor extraordinaire, on Team Freutcake sharing all of her crazy good ideas with us. Today Marisa is finishing out 2013 with a sparkly bang! Her DIY New Year's Eve Cake Toppers really are the icing on the cake.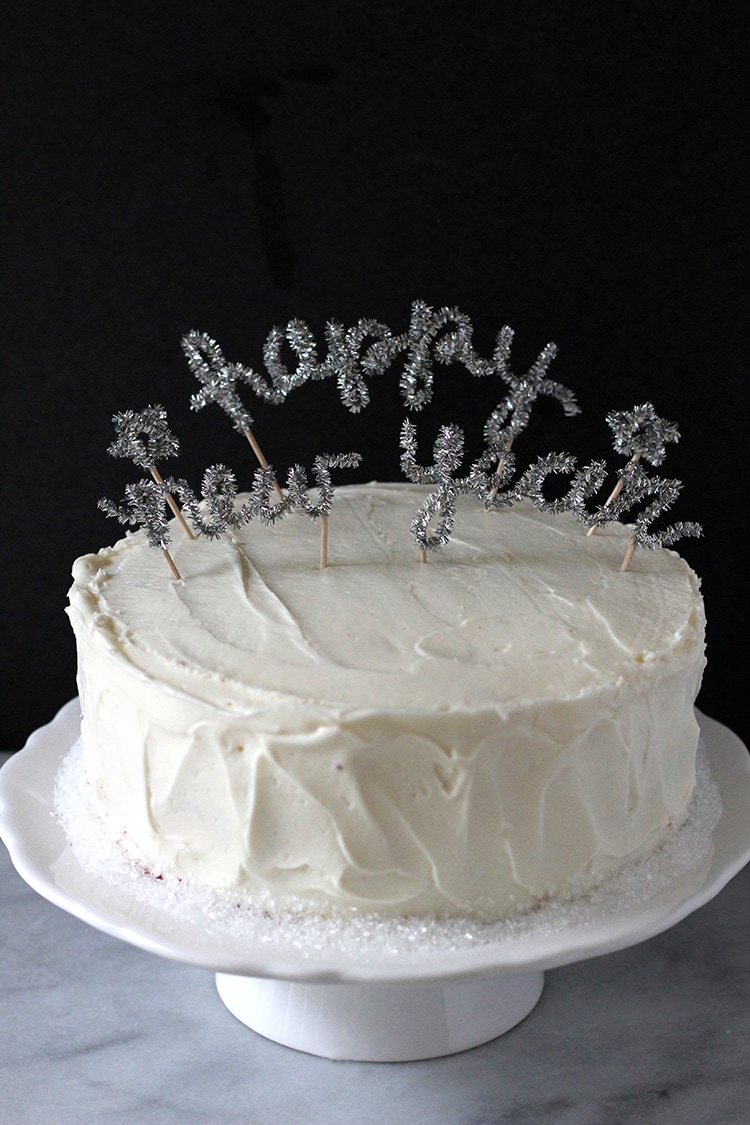 Who's ready to ring in the new year with some style? 2014 is going to be a year full of sparkle and excitement, so why not celebrate its coming with just that? If you're hosting a NYE party and will be having cake, I've got just the DIY topper for you!- Marisa
To make these DIY New Year's Eve Cake Toppers you will need:
Metallic Pipe Cleaners
Hot Glue Gun
Scissors
Toothpicks
Template- download here

Here's how to make the toppers:
1. Print out the template and set up your workspace on a flat, clean surface.
2. Begin forming your pipe cleaners, "tracing" over the template as you go. You may have to play with the way it lays on the flat surface a bit. Don't be afraid to bend & force things into place!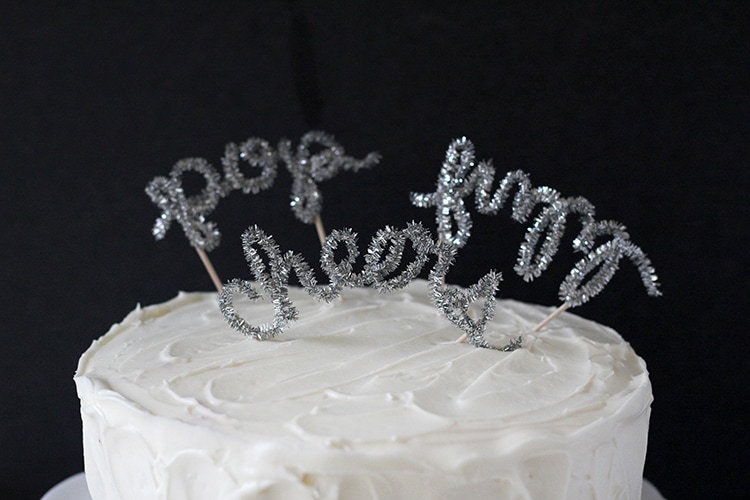 3. Keep adding your letters, one at a time. If everything doesn't line up exactly perfectly to the template, don't fret.
4. For longer words, you will need to use more than one pipe cleaner to fit all of the letters. You can attach another pipe cleaner to the end of a letter by twisting the two ends around each other, or adding a small dot of hot glue.
5. Once you have completed a word, attach a toothpick to each end, using a small dot of hot glue. Now you're ready to put these cuties on top of your cake! Cheers!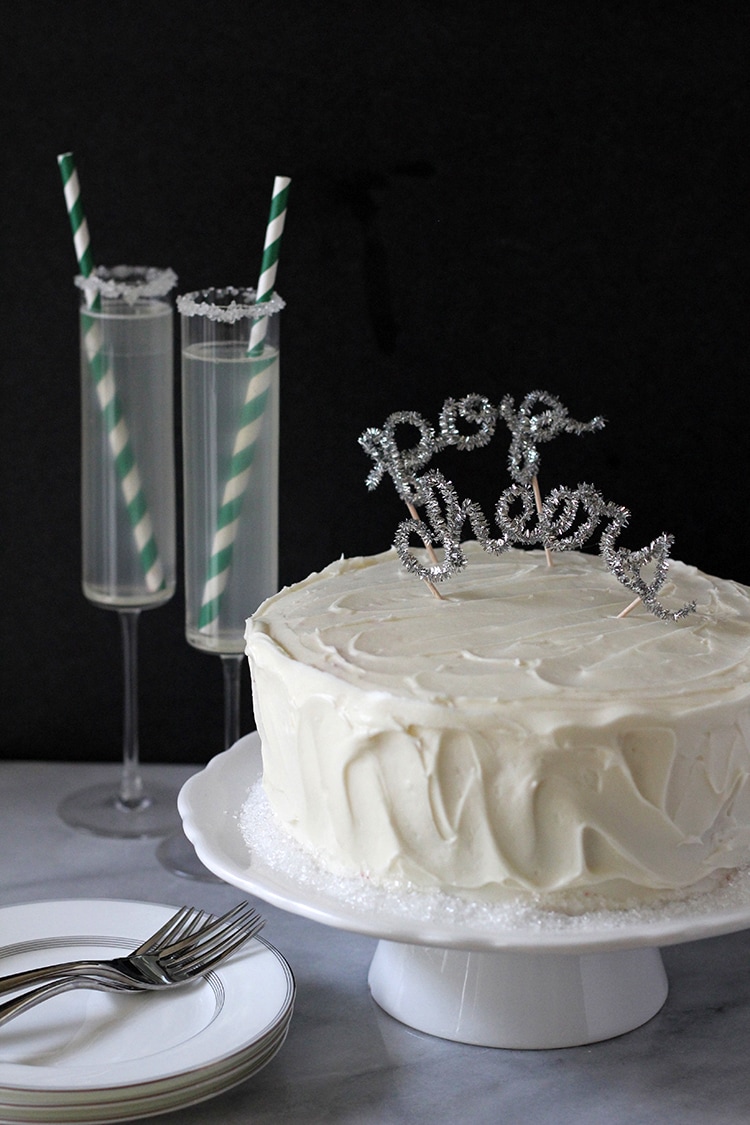 Photos by Leah Bergman / Tutorial Photos by Marisa Mangum