If you had to choose beach or pool, which would you pick? For me personally, it would be lounging pool side all day long! Sounds strange considering I live in southern California but it's true. I love nothing more than a cool dip in a clean pool followed by plenty of coconut scented sunscreen and not a grain of sticky sand in sight. Plus, have you ever found sand in your lip balm? Ok, that's a whole different rant...moving on!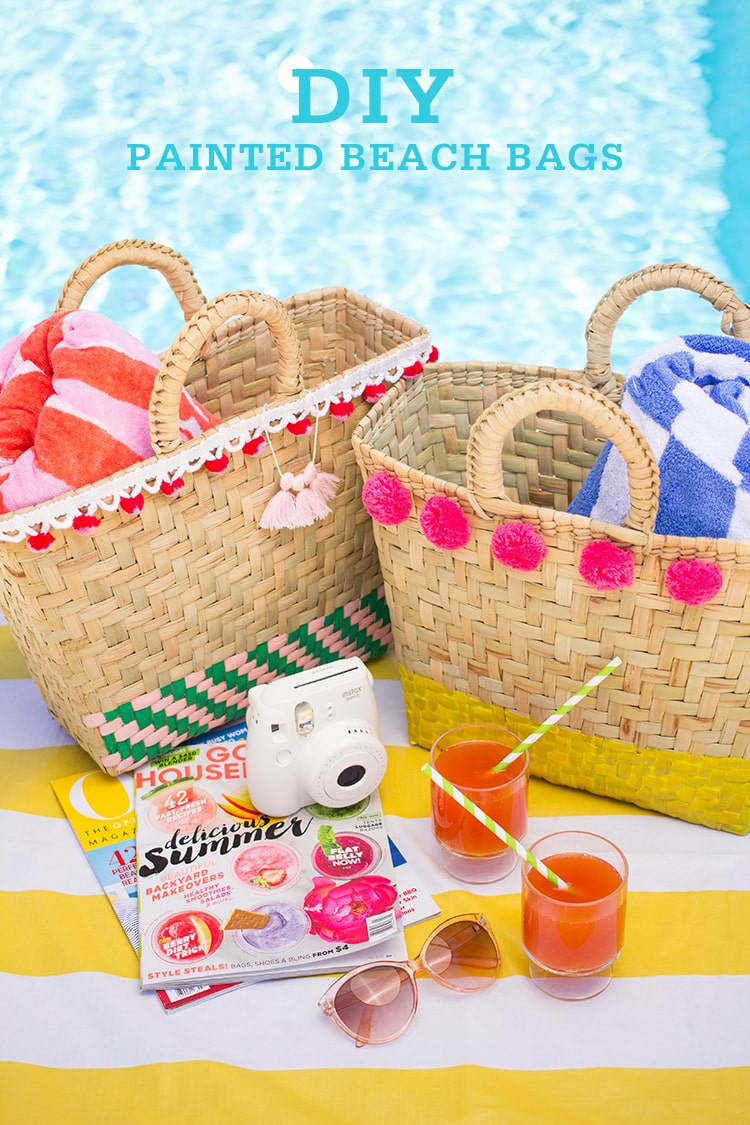 Whether you plan to frequent the pool or the beach this summer, why not make a couple of DIY Painted Beach Bags to tote around your goodies? I found these woven grass bags in the Pinata district in Downtown LA and knew they would be adorable with a bit of paint and maybe a tassel or two. Pom poms? Even better! Here's how to make them...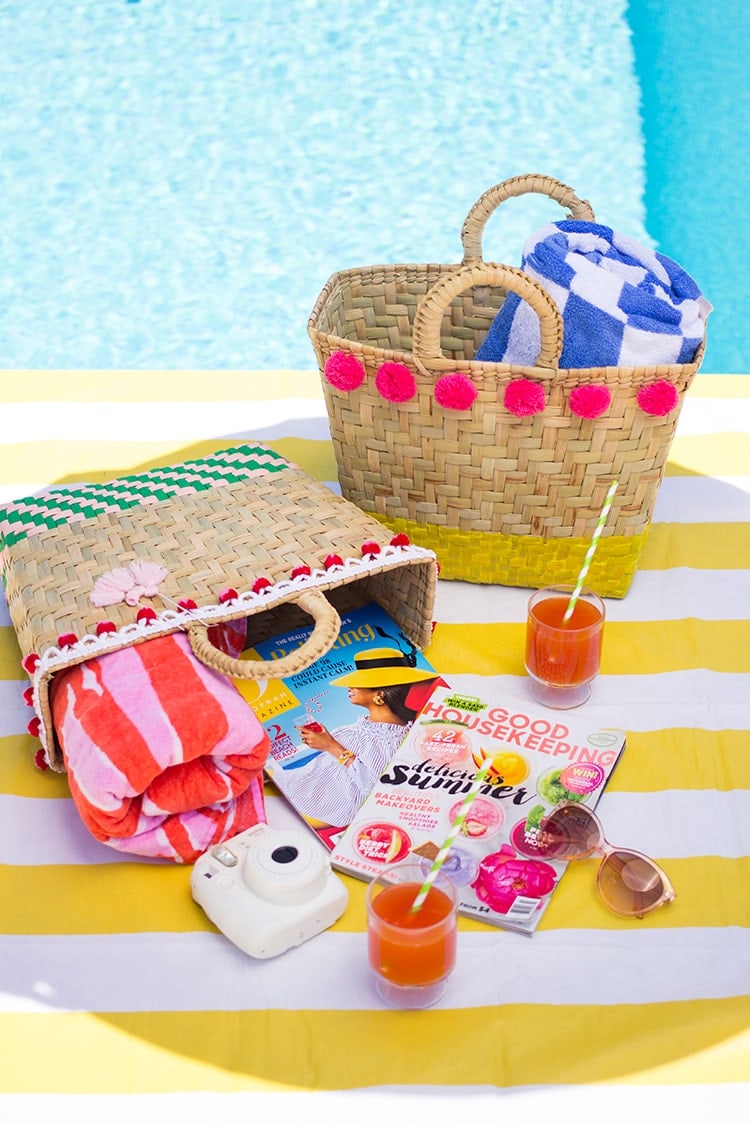 You will need:
Straw, grass or bamboo tote bags
Outdoor acrylic paint, in a variety of colors
paint brushes
pom poms
pom pom trim, available at the fabric store
hot glue gun
scissors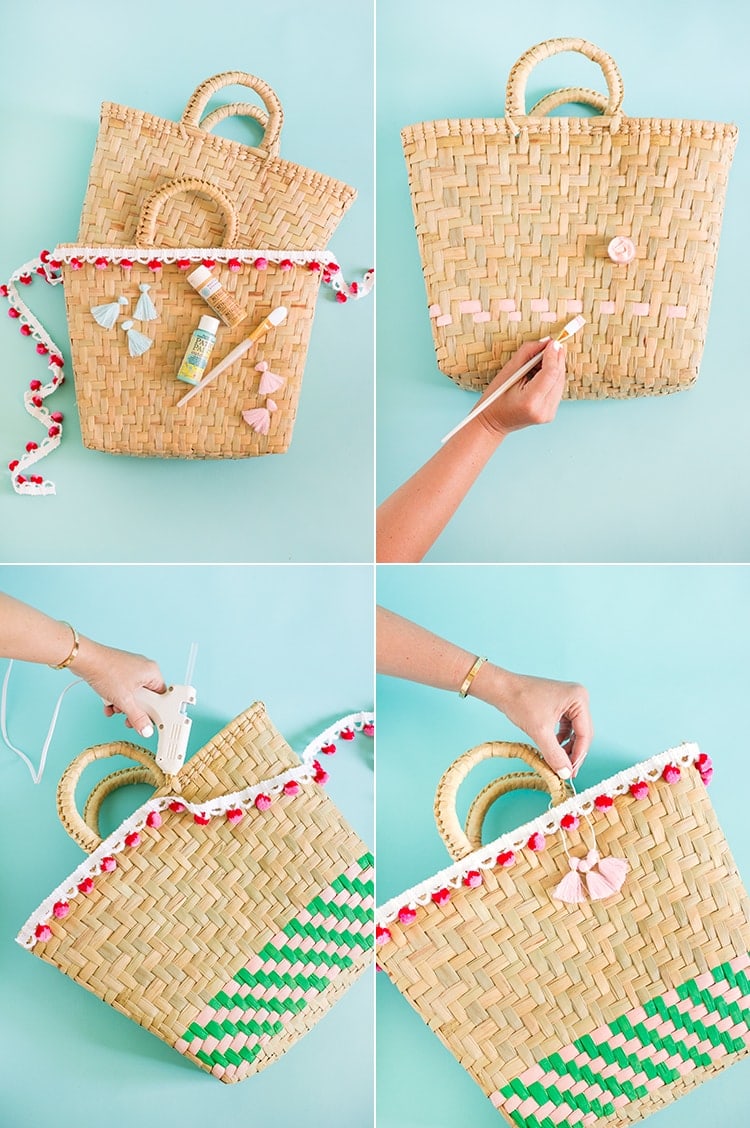 Step 1: Paint the bottom third of your bag with one color working horizontally and one color working vertically to create a colorful woven pattern. Option #2: Paint the entire bottom third one solid color for a dipped look. Allow to dry completely.
Step 2: Hot glue pom pom trim around the top of your bag. Option #2: Hot glue large pom poms in a row around the top of your bag.
Step 3: Tie tassels around handle for extra embellishment.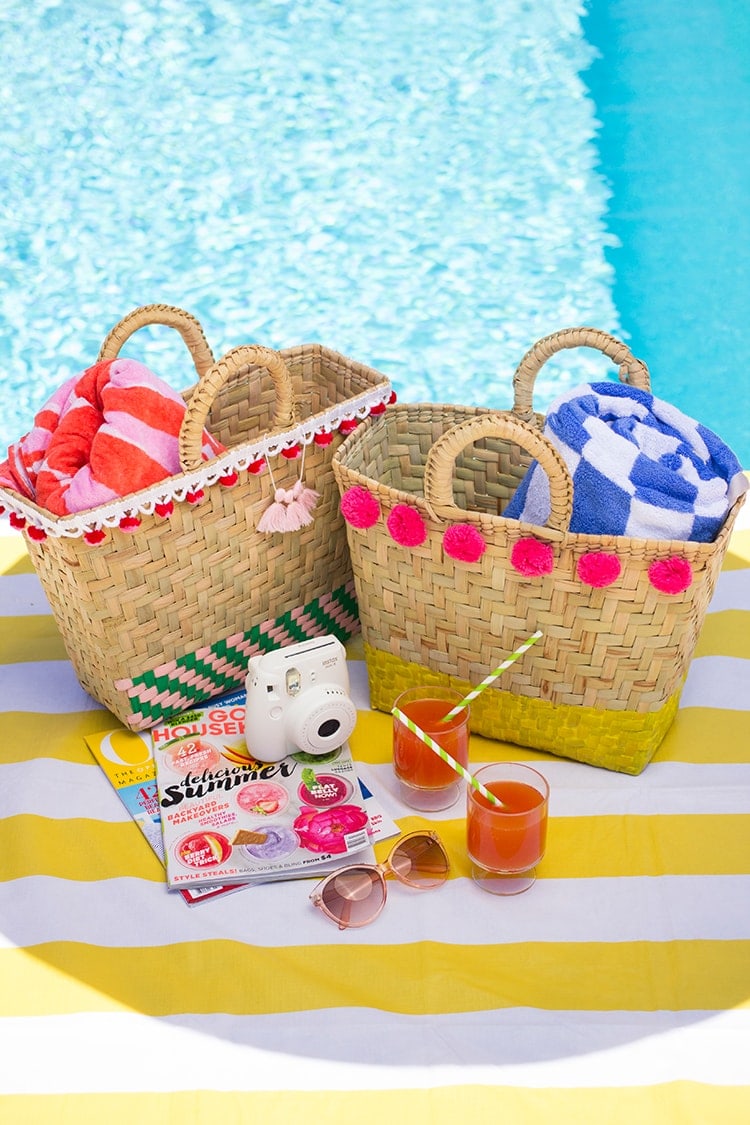 Craft by Christina Streit & Leah Bergman