Happy Wednesday friends! I have a fun DIY project for you to try this weekend inspired by my obsession with shopping for flatware! Pretty much every time I visit Crate & Barrel I make a beeline for the utensils. I like to pick up random forks, weighing them in my hand for balance, ooh and aah over their shiny perfection, and pick out my favorites patterns. What can I say? I have a thing for tabletop goodies.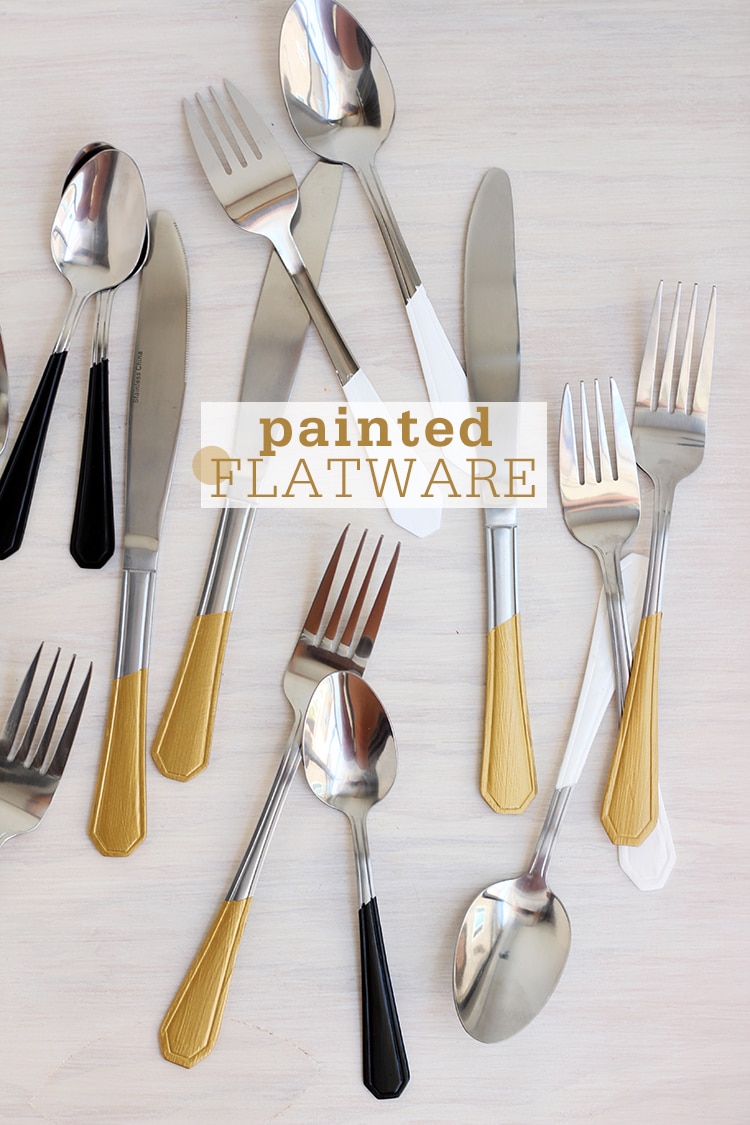 But while having multiple sets of flatware is appealing, I think it's even more fun to fancy up some regular mismatched or everyday flatware with a bit of paint. I found an inexpensive set at my local bargain store and went to town embellishing them with gold, black and white paint to match my collection of dishes. I don't expect to use them everyday, but for a party, they sure will be fun! You could try painting them in fun bright colors to match any decor. Here's how I did it: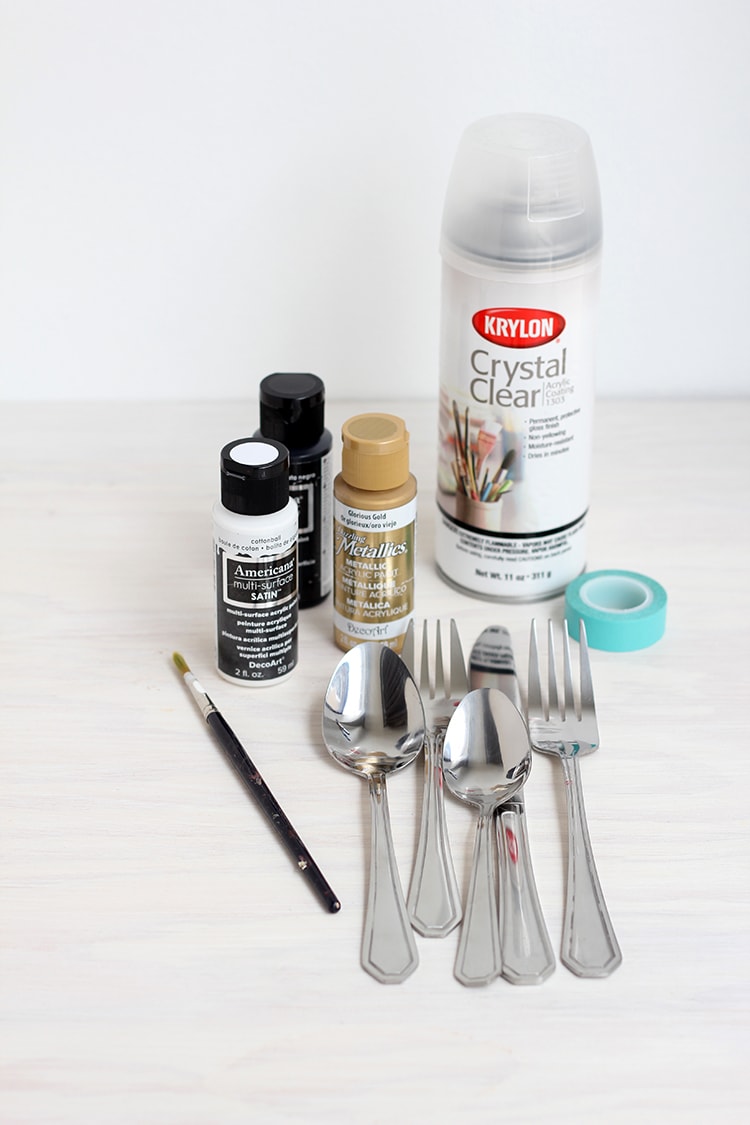 Supplies:
Inexpensive, vintage, or mismatched flatware
multi-surface paint (good for use on metal surfaces), I used this one
tape
paintbrush
Acrylic Spray Paint Crystal Clear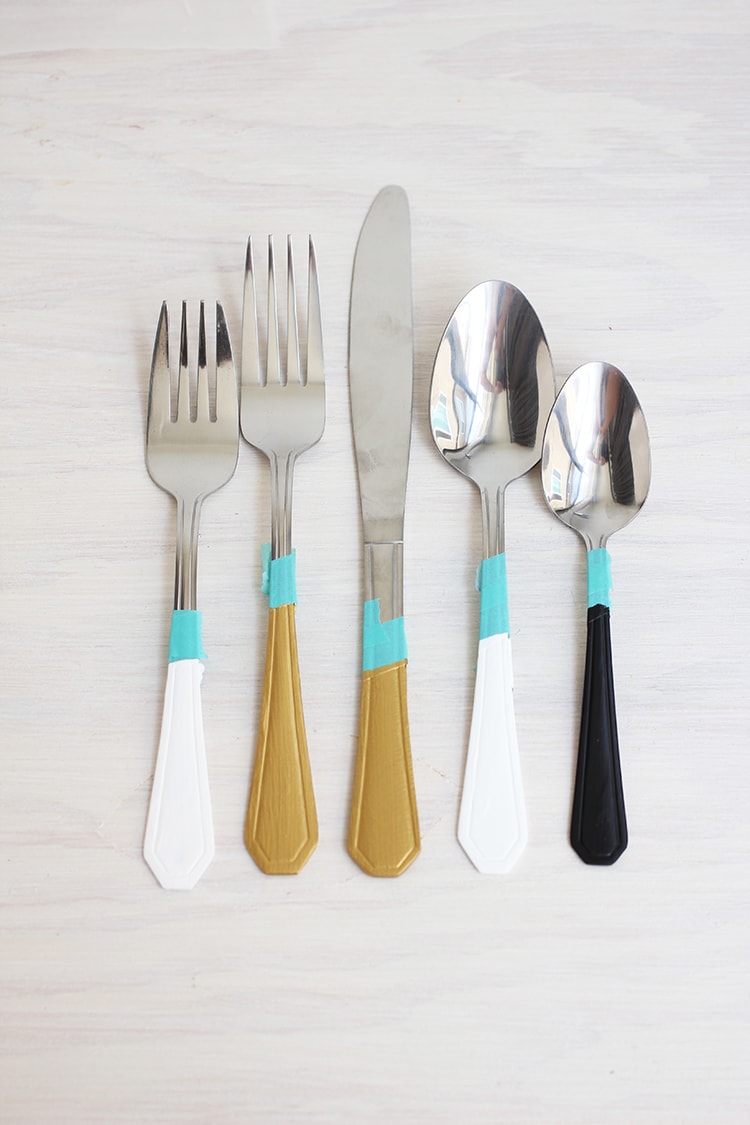 Let's get started:
1. Decide on your "pattern." I chose to paint all of my salad forks and soup spoons white, my dinner forks and knives gold, and my tea spoons black. I actually love the way the black handles turned out! I might have to make an entire set.
2. Tape off the portion you wish to paint. I painted the entire handle of my flatware ending in a diagonal stripe. Note: Do not paint any portion of your flatware that will be come in contact with food. This paint is for show and not food safe.
3. Paint a thin (this is key) coat of paint up the handle.
4. Allow to dry almost completely before painting a second thin coat. Tip: I placed my flatware into votive holders filled with rice for easy drying.
5. While paint is almost dry but still a bit tacky, carefully remove tape. If you painted two thin coats the tape should pull of relatively easily. If it is sticking you may have to cut along the paint/tape line to prevent paint from peeling.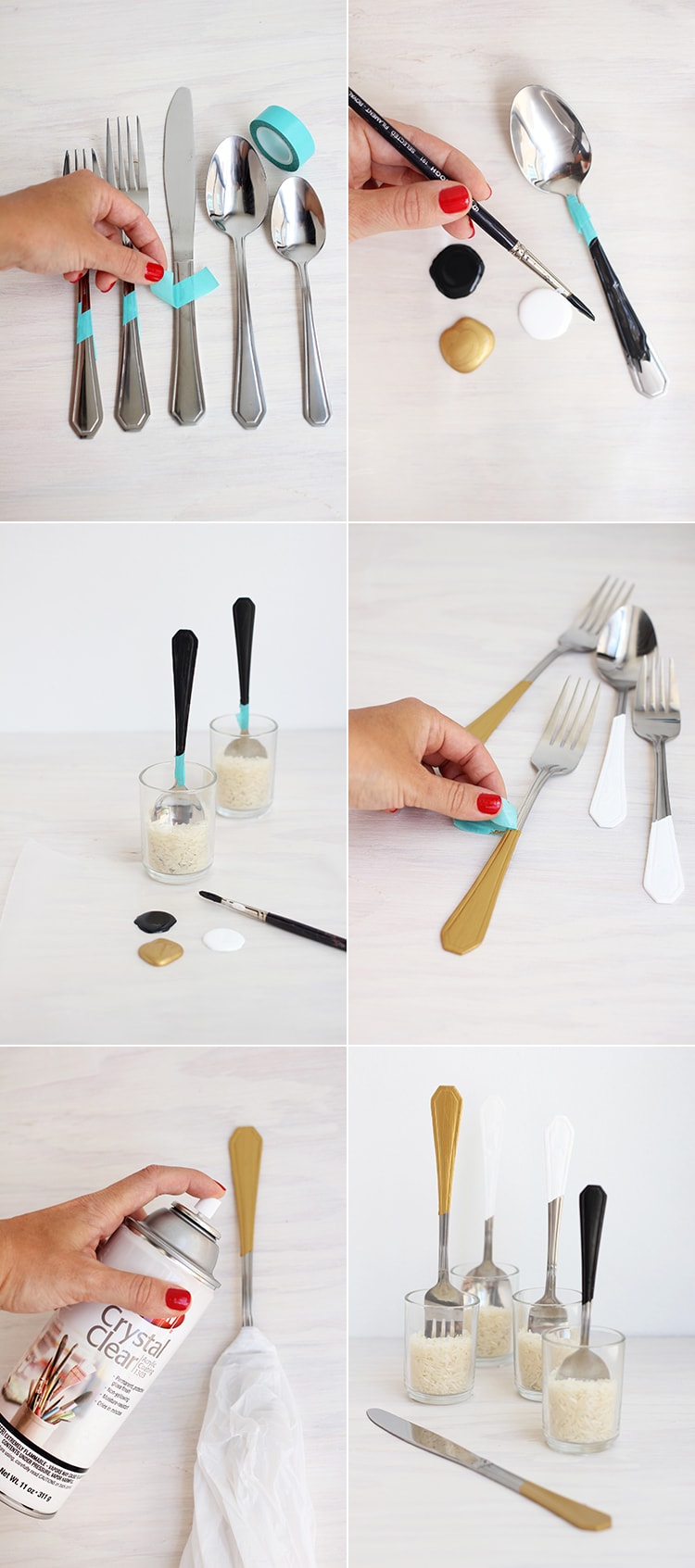 6. Once flatware is completely dry, cover all but the handle with plastic and spray on a light but even coat of clear acrylic coating.
7. Allow to dry completely (overnight) before storing or using.
8. Wash gently with warm soapy water and a soft sponge before using. Do not use in the dishwasher as the painted handle is delicate.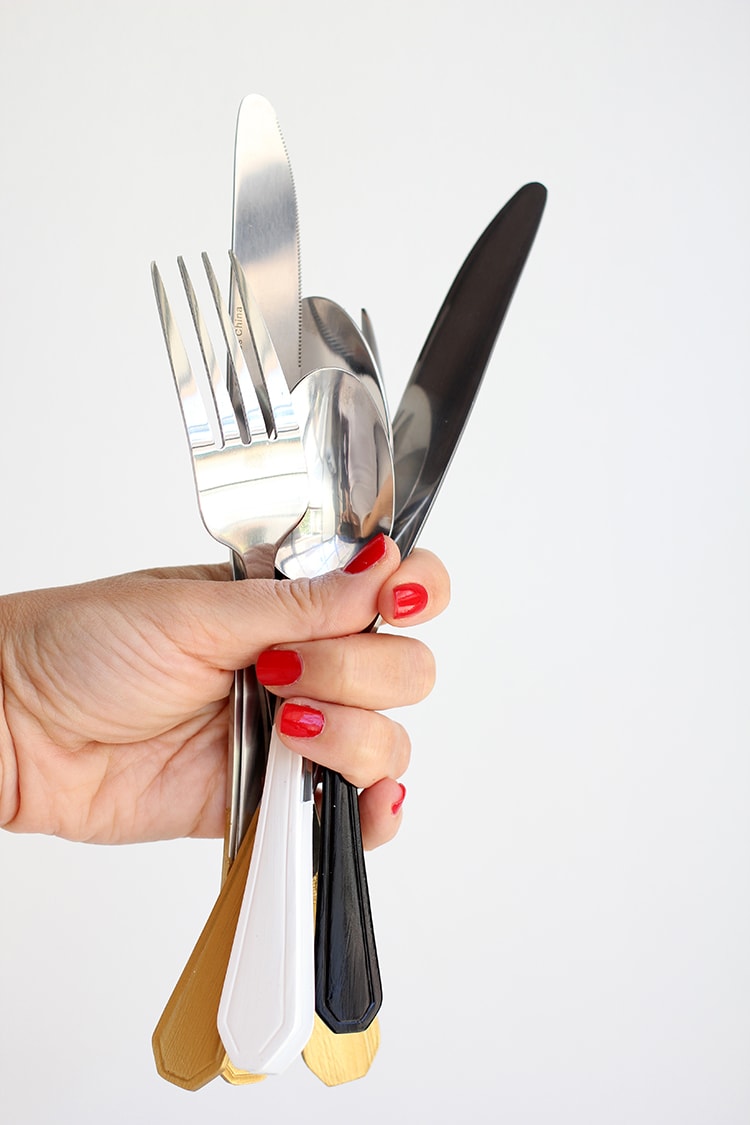 photos by Leah Bergman
While these are not sturdy enough for everyday wash and wear, painted flatware is perfect for setting a fun party tabletop or for special occasions. I could see these working perfectly for a bridal shower or engagement party, couldn't you? I think a wine and cheese night with the ladies is in order if for no other reason than to break out my fancy-shmancy utensils. So, have you ever painted old or inexpensive flatware?