Summer, summer, summertime! We still have a few more months of long lazy days, sunshine, beach adventures, and days spent lounging outdoors. Today Christina is sharing how to make this easy-as-pie DIY Painted Picnic Blanket perfect for all of your summer adventures!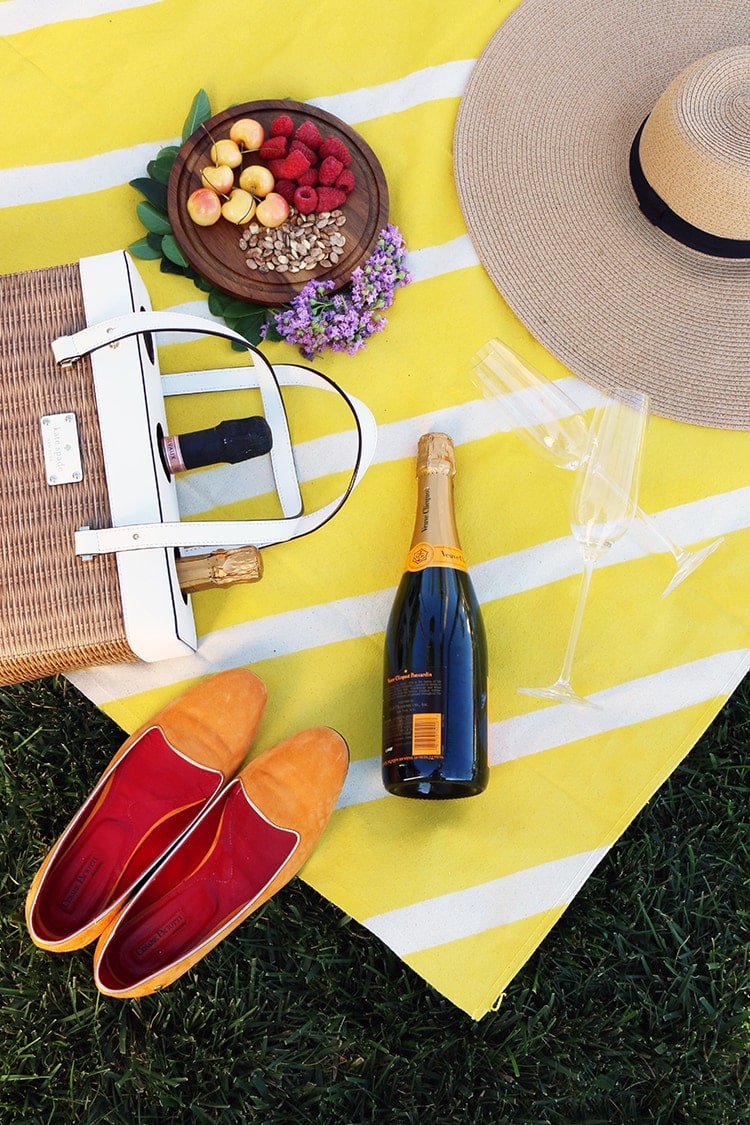 You will need:
1 4x5 Canvas drop cloth, available here
1 Can of Spray Paint Color of your choice
Painters tape
Ruler (optional)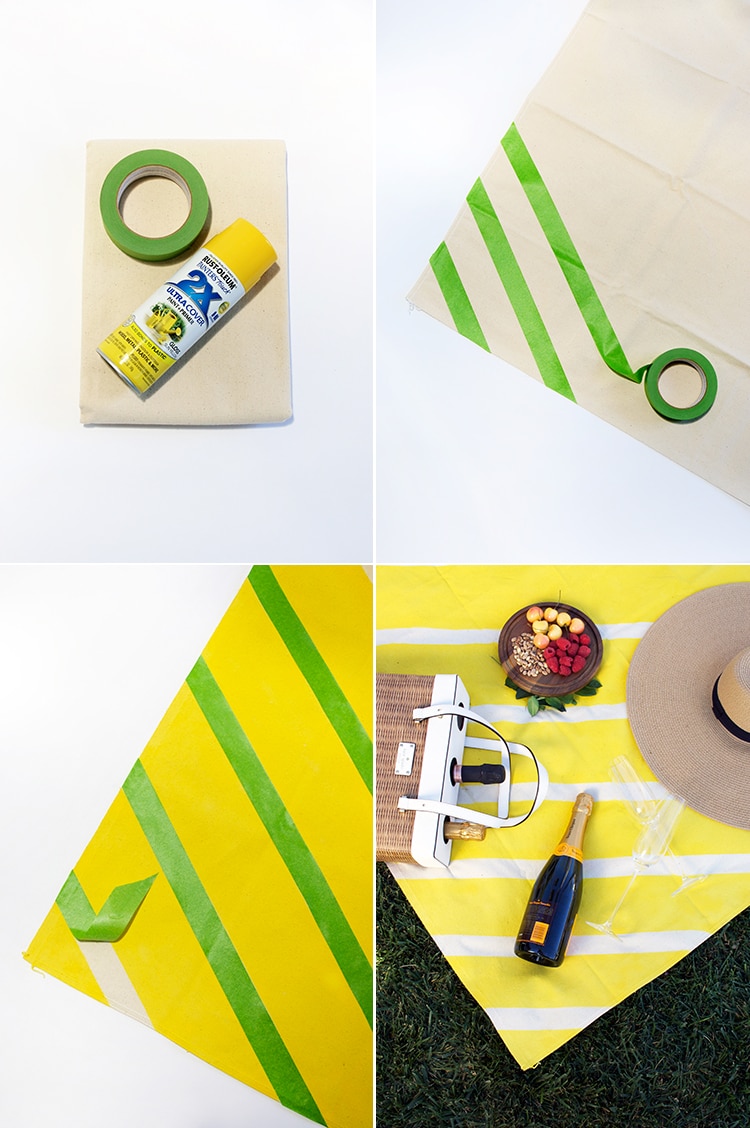 Step 1. Lay out drop cloth on a hard, flat surface.
Step 2. Tape individual stripes, approx 3inches apart. Once tape is on the cloth, press out any bubbles or gaps.
Step 3. Spay paint cloth. Spray long even strokes. The canvas soaks up a bit of the paint, so go back and cover any spots. I used 1 can of spray paint.
Step 4. Let dry completely, about 2 hours.
Step 5. Carefully remove tape. Then admire your masterpiece!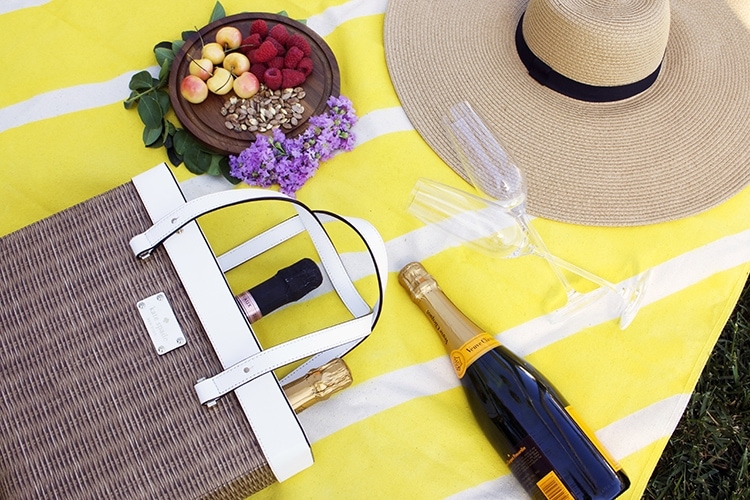 Let the picnic-ing begin! Just don't forget the champagne.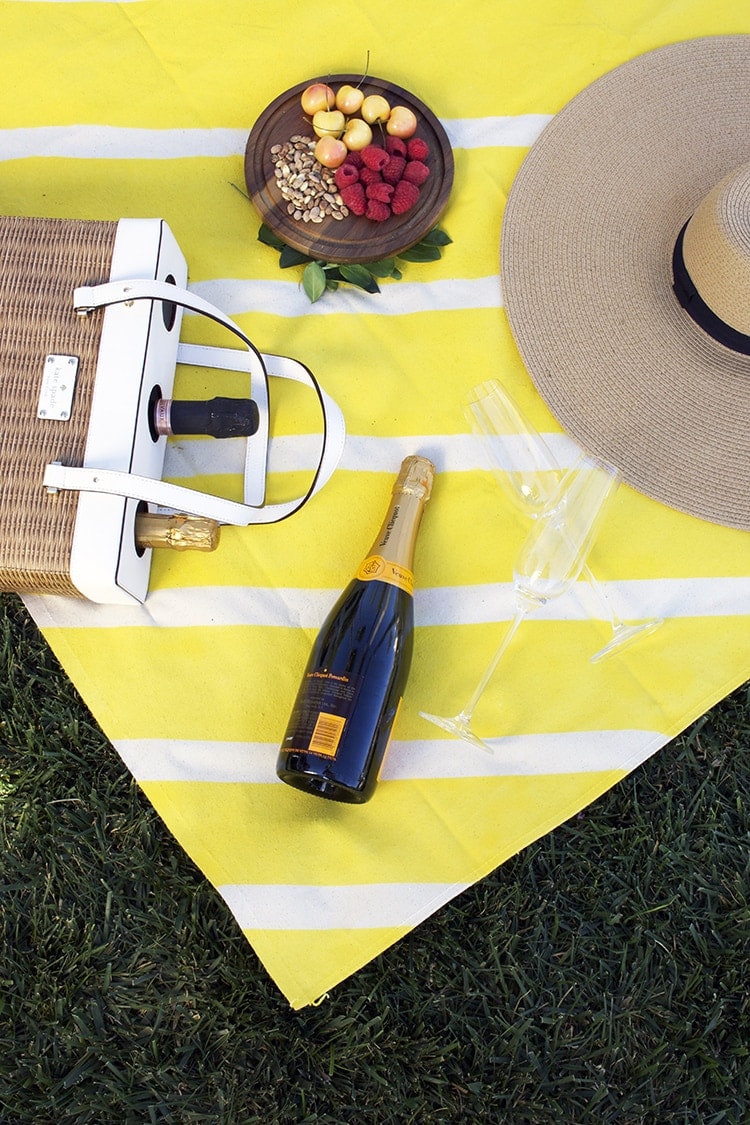 photos by Christina Streit