A girl can never have too many bags, right? I'm always dashing out the door in a hurry juggling way too many little items and wishing I had a cute tote to grab on my way out. These DIY Painted Totes can go with you to the grocery store or beach, and are still stylish enough to carry around town while running errands. Get out the paint and some tape and you will have custom totes in no time!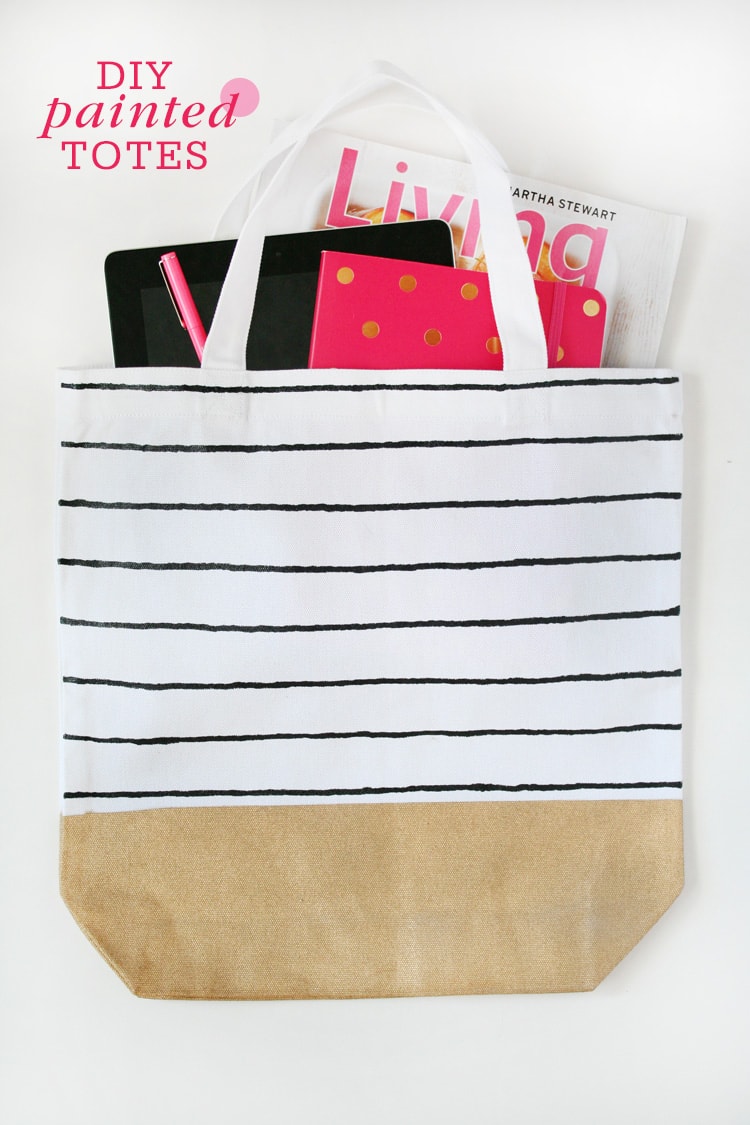 To make these totes, you will need:
Painter's Tape
Washi Tape
Chipboard / thick paper
Metallic Gold Spray paint
Craft paint
Paint brush
Martha Stewart foam pouncers

Let's Get Started:
1. Iron tote bags before starting to even out any creases.
2. For a gold bottomed bag, carefully tape off the bottom third. Shield the remaining top two thirds of your bag with thick paper or chipboard to protect it and tape that down as well. Spray paint the exposed bottom gold. Don't forget to get the base of the bag!
3. To create a striped bag, use washi tape and evenly spaced out a striped template. Using a small paint brush, paint thin lines in between the tape guides. For larger stripes paint right over the tape.
4. To create a polka-dotted bag, use a foam pouncer from Martha Stewart Crafts. You can eyeball  the dots or evenly mark them out first with pencil before stamping.
5. Let dry, peel your tape off, and voila! Personalized painted totes.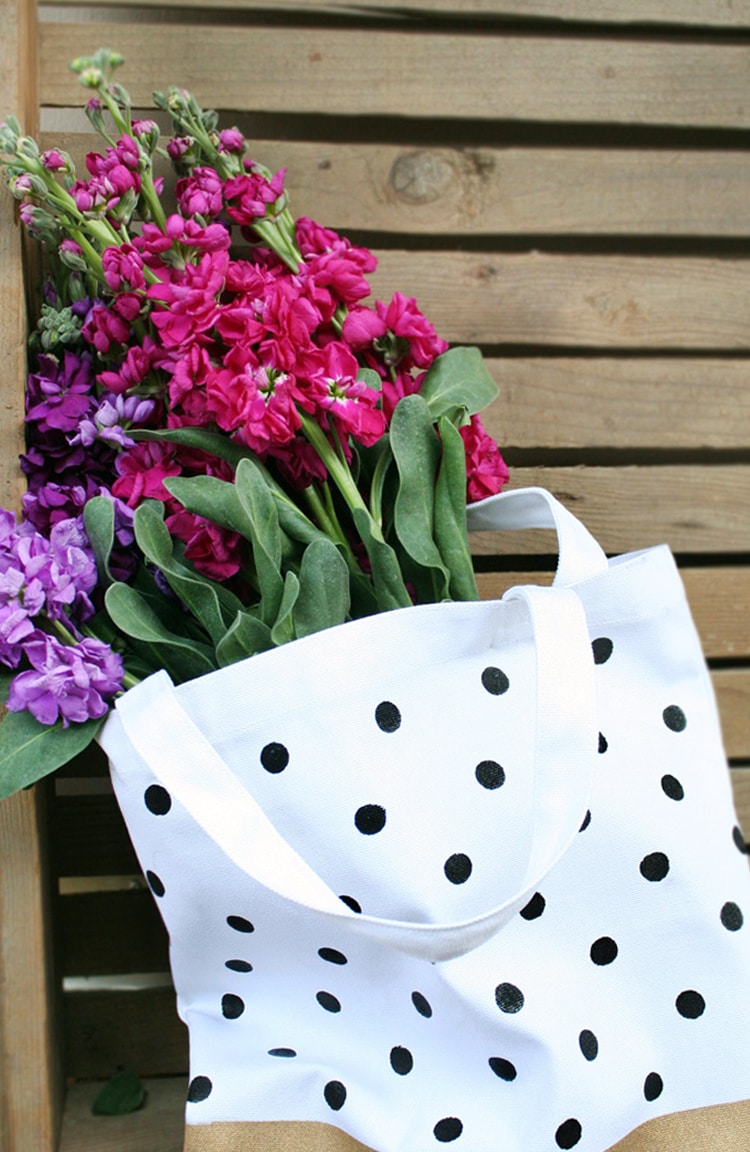 photos by Marisa Mangum