Hooray for June birthdays! If you missed our "announcement," Erin and I have officially labeled June "birthday month" here on Freutcake...and everywhere else as far as us June babies are concerned. (Hence the Funfetti Lemon Bars.) So, in keeping with the birthday theme, I'm sharing an easy two-part birthday balloon DIY to bring a little festivity to your next birthday celebration. Introducing Pom-Pom & Funfetti Balloons! Just about the easiest way to dress up simple clear & white balloons with a couple dozen mini-poms and a bag of sprinkles. Oh, how fun!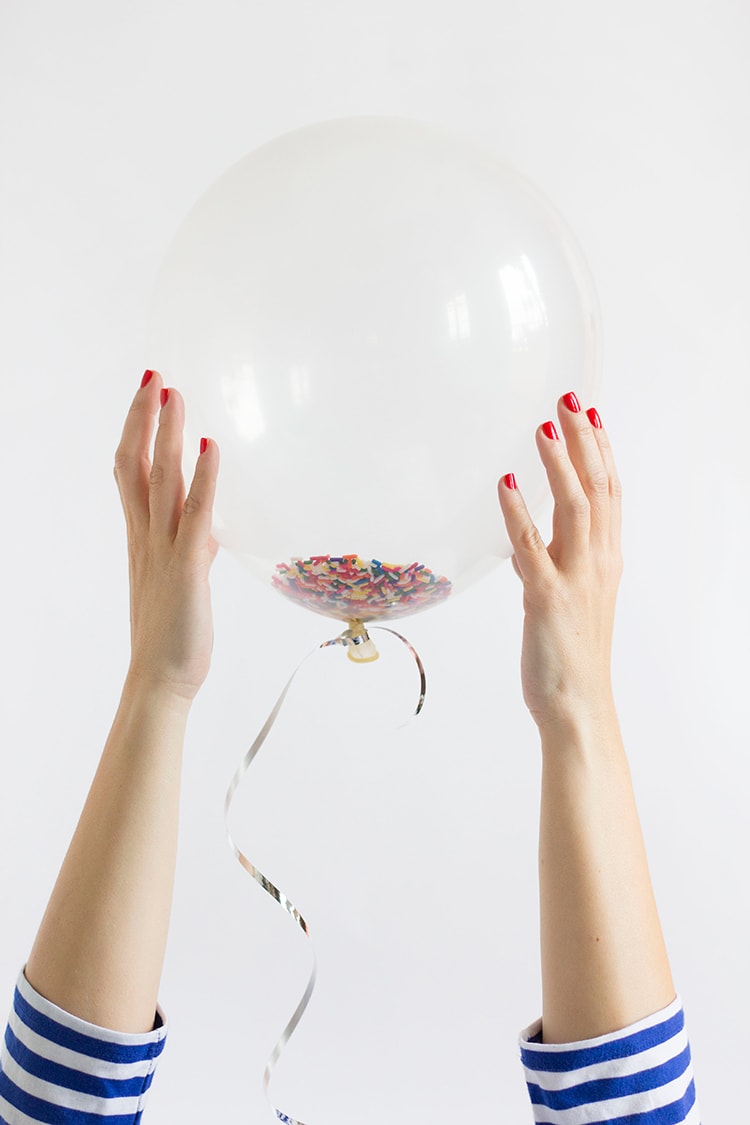 To make Funfetti Balloons you will need: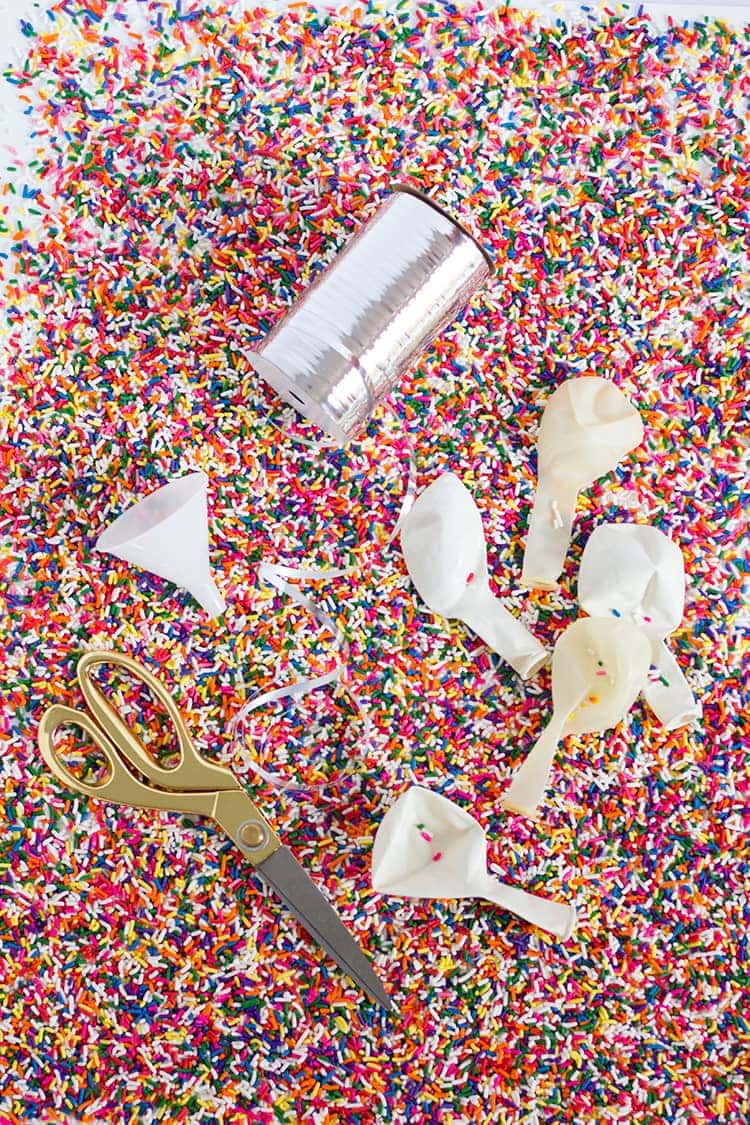 Supplies:
Clear balloons
Curling ribbon
Helium Tank
Rainbow Sprinkles
Small funnel
Scissors
These Funfetti Balloons make the perfect tabletop decoration or look adorable scattered around the table on the ground. If you want them to float, just add less sprinkles!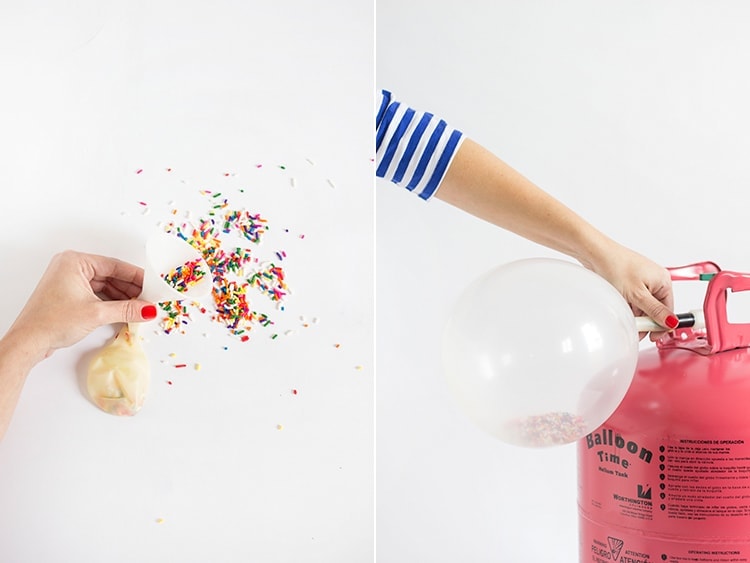 Steps:
1. Using a small funnel fill a portion of your balloons with sprinkles. *Less than ⅓ full.
2. Inflate filled balloons with helium.
3. Tie off with ribbon (if desired) and scatter around.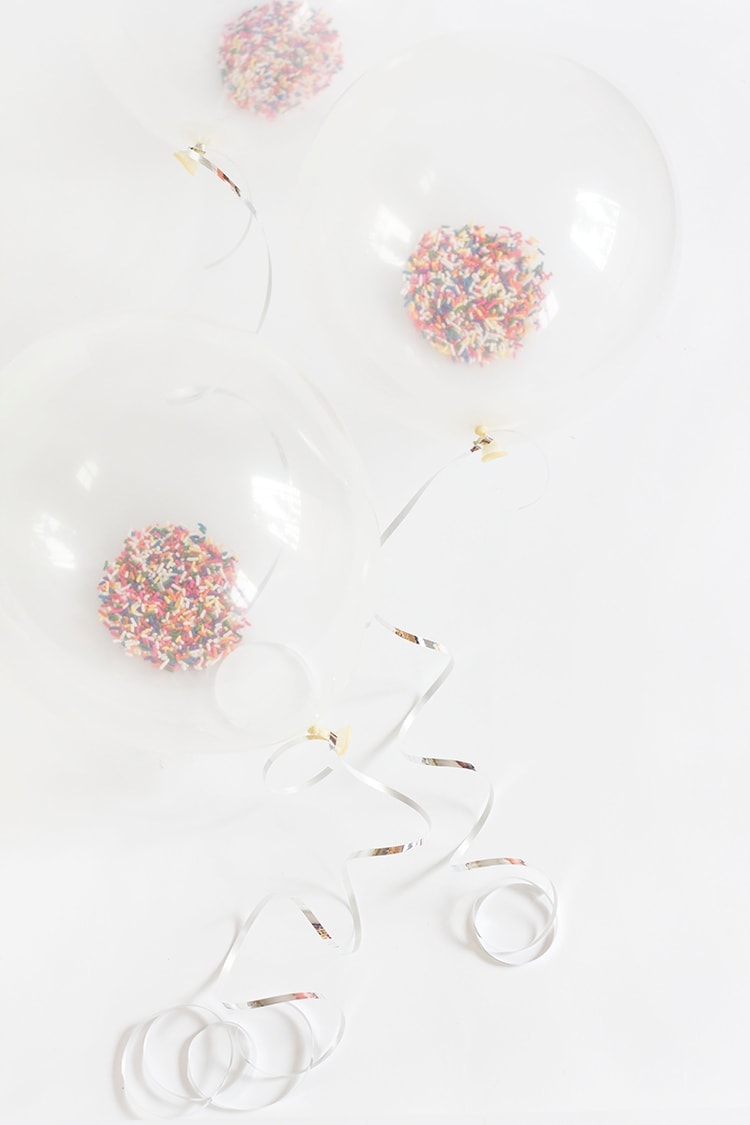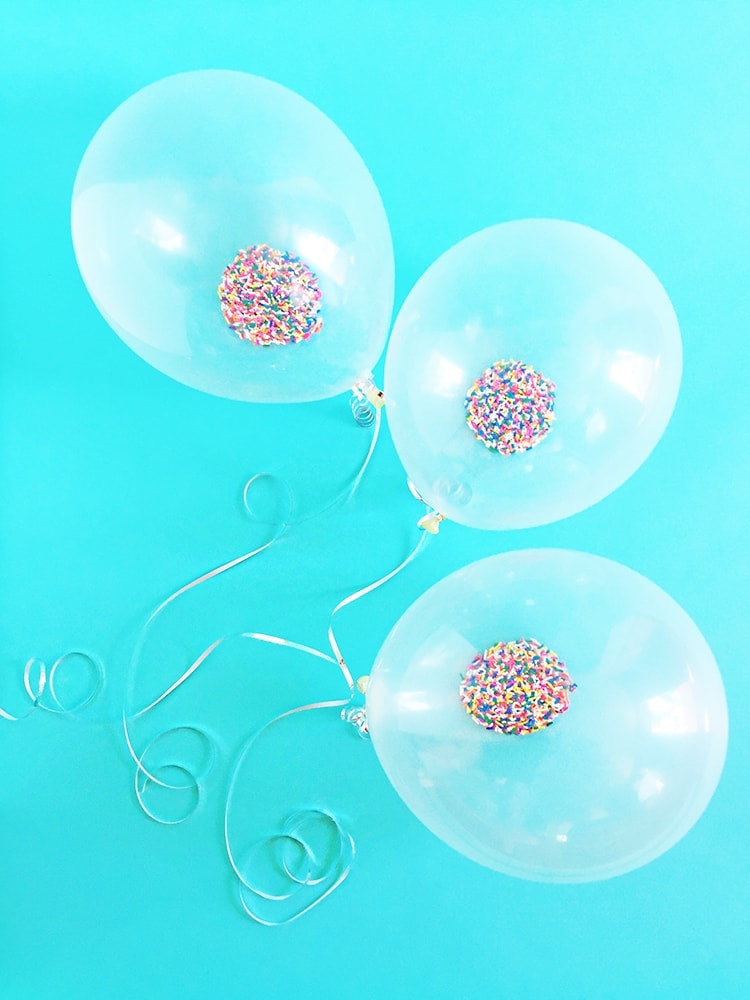 To make Pom-Pom Balloons you will need: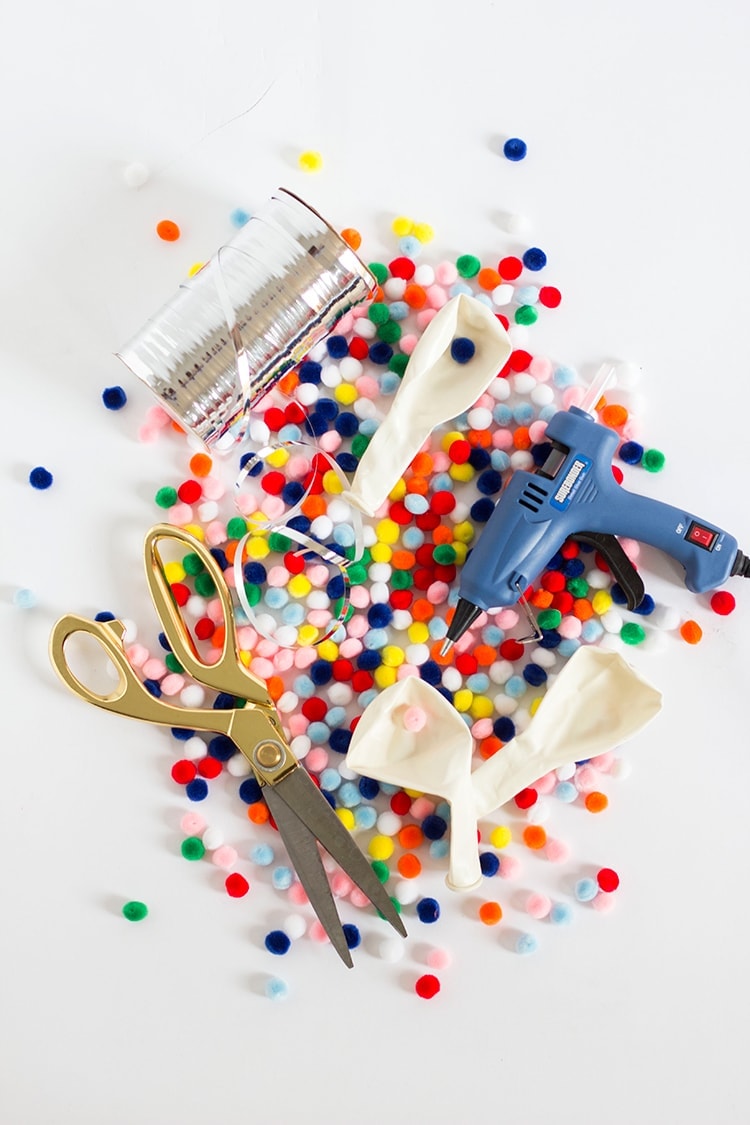 Supplies:
White balloons
Curling ribbon
Helium Tank
Mini Pom-Pom
Hot Glue Gun
Scissors
Don't be scared of the hot glue popping the balloons! You only need a small amount of glue to hold these poms in place.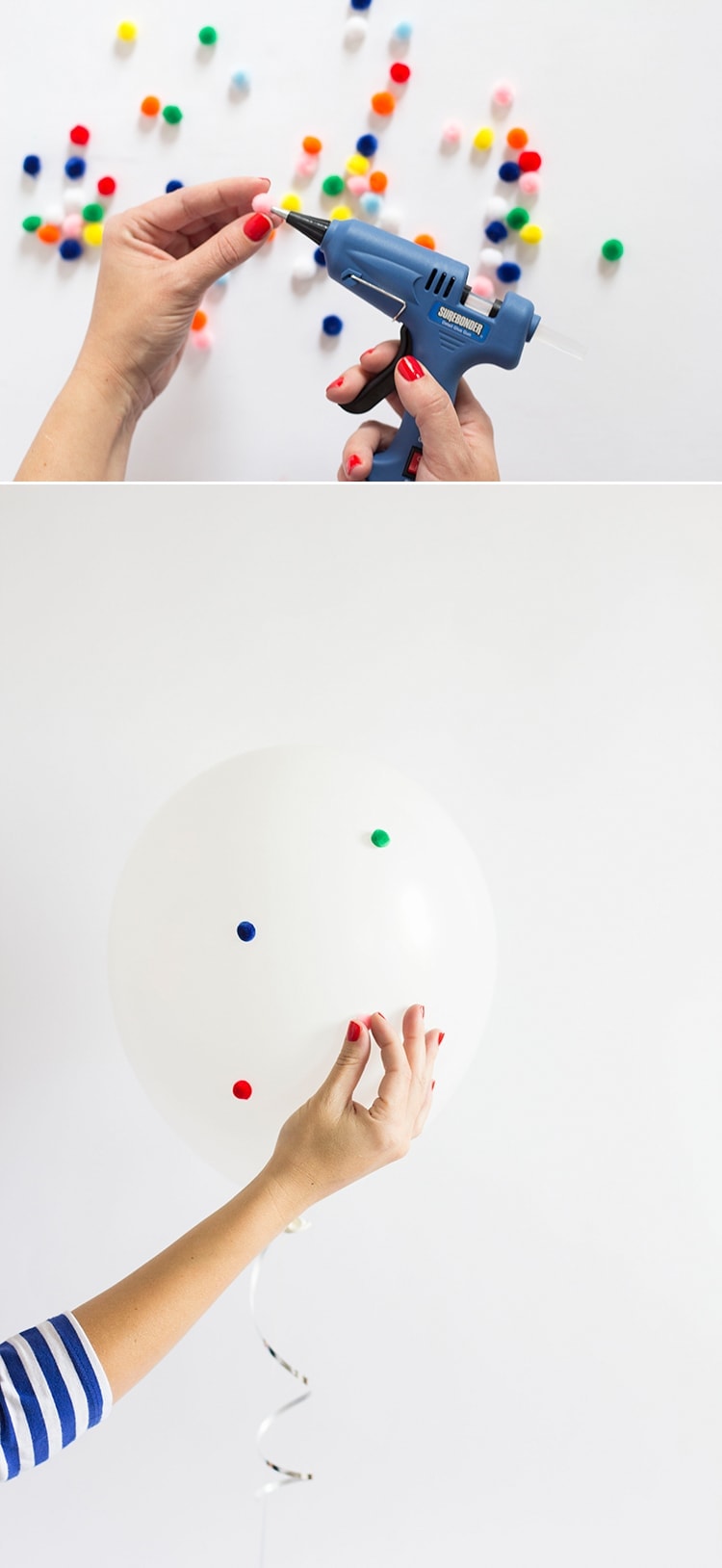 Steps:
1. Inflate balloons, tie with ribbon, and set aside.
2. Apply a small dab of hot glue to a pom-pom and gentle stick onto balloon. Continue until balloon is covered on all sides with scattered pom-poms.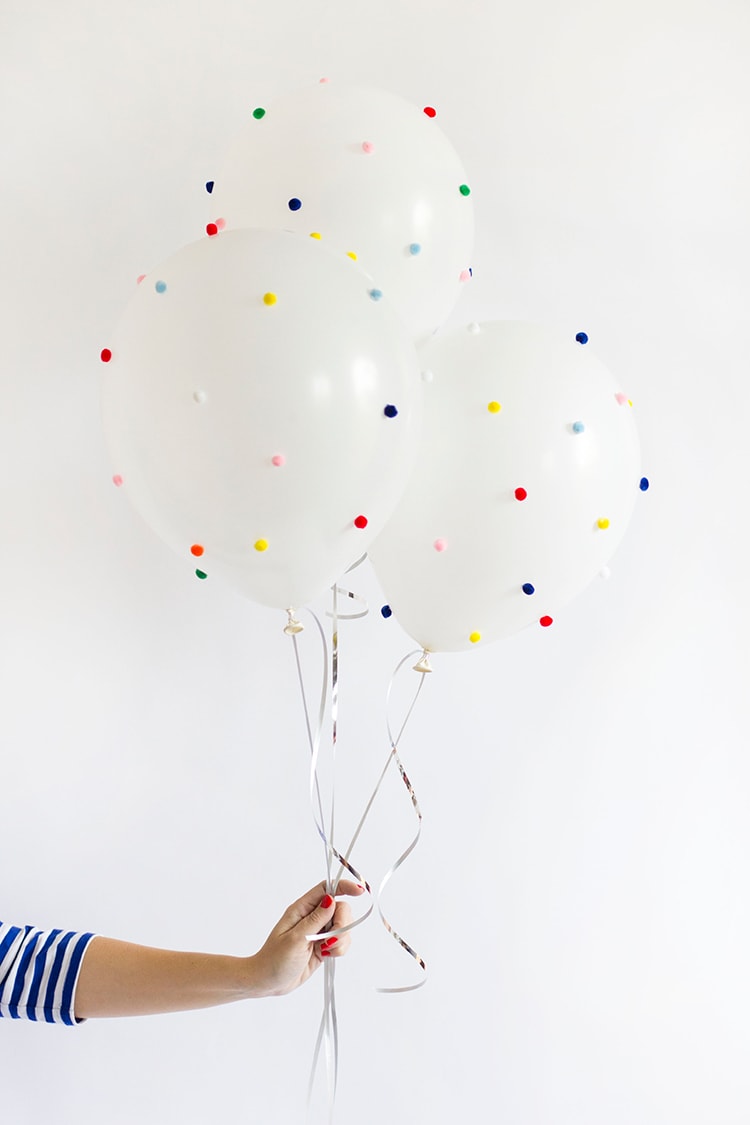 Craft by Christina Streit / Photos by Leah Bergman & Christina Streit