Thanksgiving season is already upon us, which means it's time for another DIY! If you're like me, you're looking for something that doesn't have "turkey" written all over it. That's why I love this easy little project. It's rustic and cozy with a hint of glam. These DIY Twig Votive Candle Holders are sure to bring some extra warmth to your holiday table.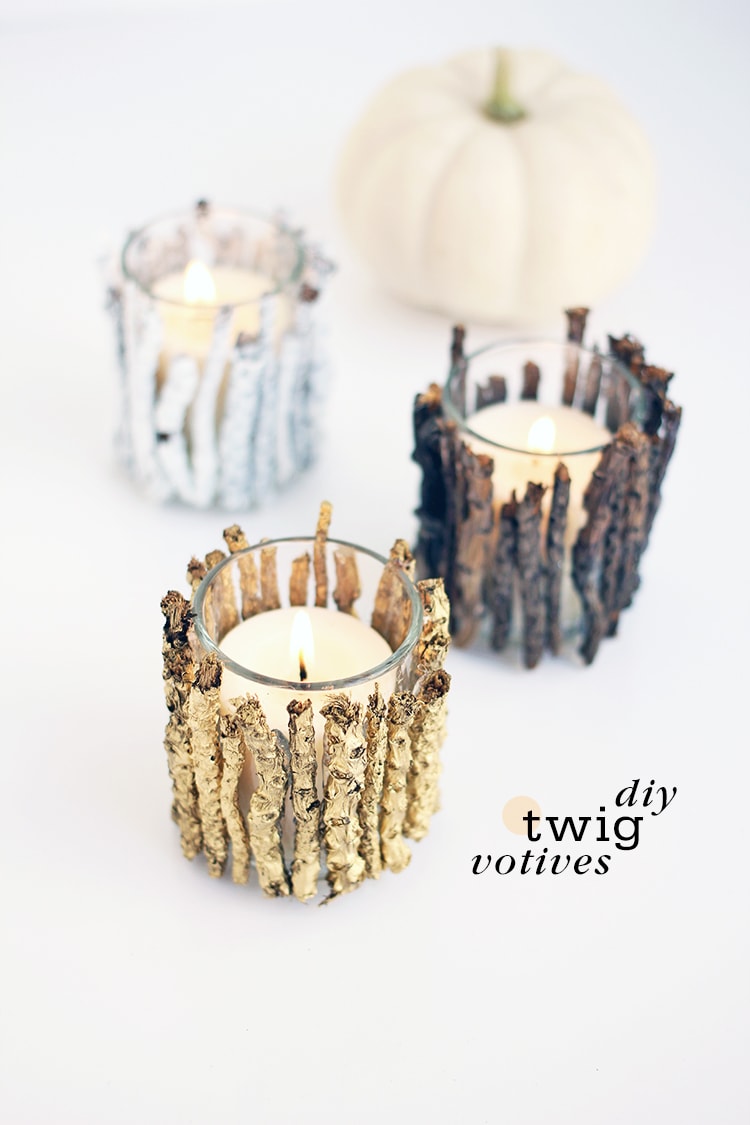 To make these twig votive candle holders, you will need:
Glass Votives
Votive Candles
Twigs- available at crafts stores
Gold and White Spray Paint
Hot Glue Gun & Glue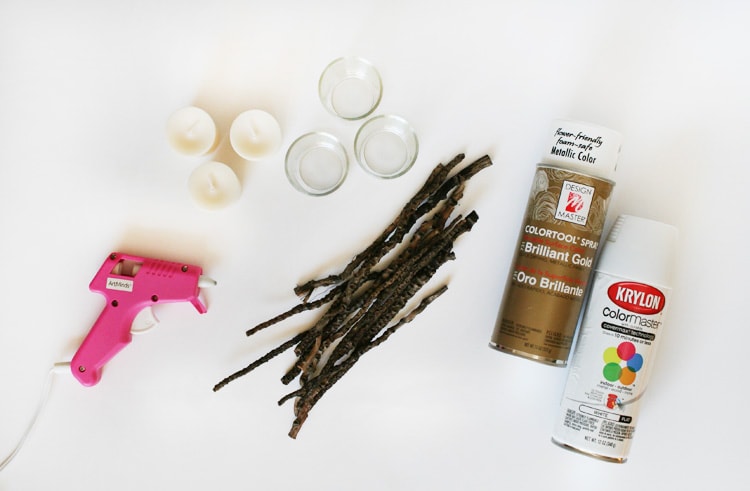 Step 1: Break off your twigs into roughly 2.5 inch pieces & set aside, making three piles. You'll need at least twenty-five pieces in each pile.
Step 2: Spray paint one pile of twigs gold, and one pile of twigs white, leaving one of your piles unpainted.

Step 3: Using your hot glue gun, run a small line of glue along one edge of each twig piece & adhere immediately to the side of your glass votive. Press firmly until piece is secure. Repeat this step until you have covered the glass.
Step 4: Light candles and enjoy!
Note: We suggest keeping your twigs cut short to avoid any fire hazards by keeping the twigs out of reach of the flame. Please be safe while you make these for your home!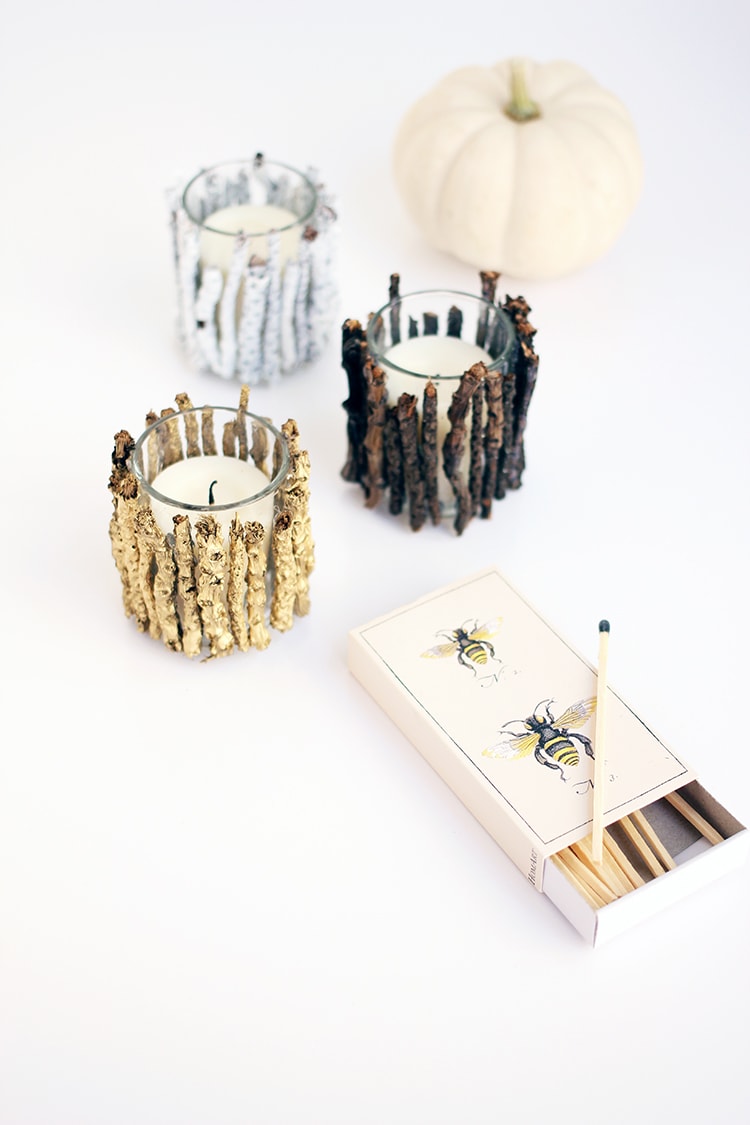 Photos by Marisa Mangum & Leah Bergman