Meet Melanie Abrantes, my friend and the very talented owner of Melanie Abrantes Designs. You absolutely must check out her shop for beautiful handmade gift ideas from hand-turned cherry wood cake stands, to cork bud vases and more! Melanie will be guest posting all December long, sharing holiday DIY projects perfect for gifting or decorating your home. Lucky us! Take it away Melanie…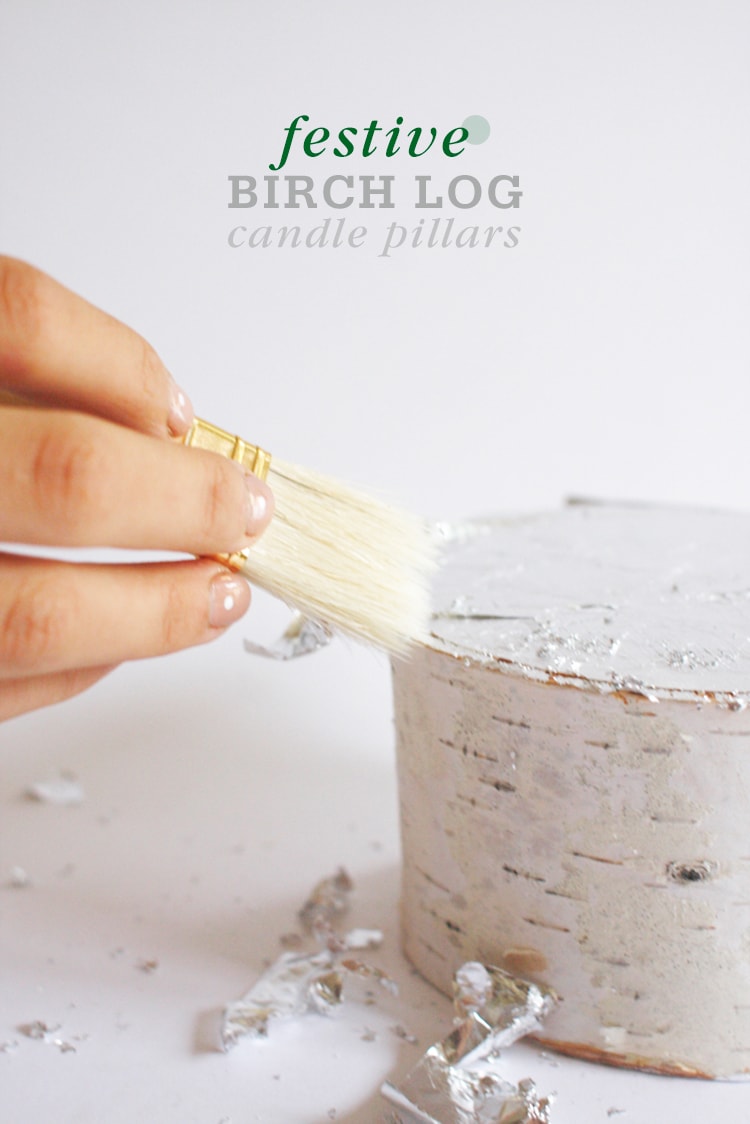 I am always trying to find a new and simple way to dress up my table for the Holidays. I know that everyone is looking for that extra special something to have your party and dinner stand out. A simple way of doing that is having a candle centerpiece. Having an intimate and loving dinner with friends and family during the holidays, will make your dinner party one to remember. I wanted mine to feel very holiday oriented and thought that the birch trees would make the perfect candle pedestals and the silver leaf foil would bring it up a notch! Follow along and see how I made them…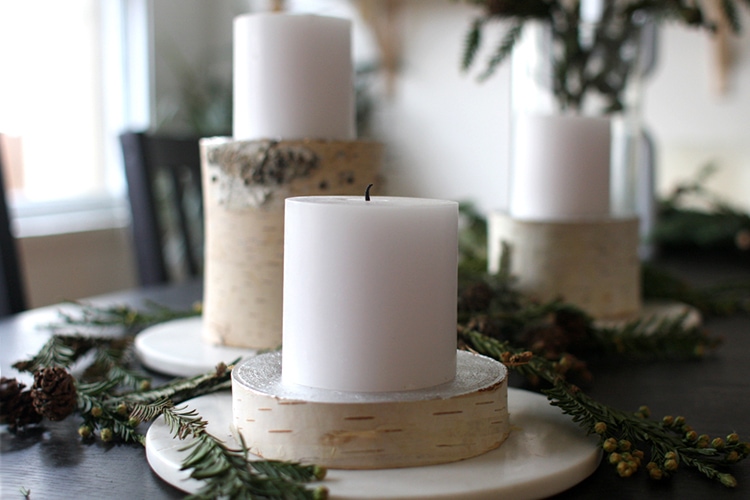 What you will need:
3 Birch Logs
Packet of Silver Foil
Silver Foil Adhesive
Silver Foil Sealant
3 3" Pillar Candles
1 Sponge Brush
1 Bristle Brush

1. Dust off any dust or residue on your birch logs
2. Tape the top of the birch log if you want clean edges. Shake the adhesive can and spray an even amount on to the top of the birch log.
3. Wait around 40-60 mins to dry.
4. With dry hands, gently remove the foil from the package. Lay on top of the bark where you added the adhesive and smooth over with your fingers. Gently finish with a bristle brush, and remove any lingering pieces with brush.
5. Spray on the sealant and wait about 2 hours to dry. Wash brush immediately with warm water.
6. Top birch logs with pillar candles and light them!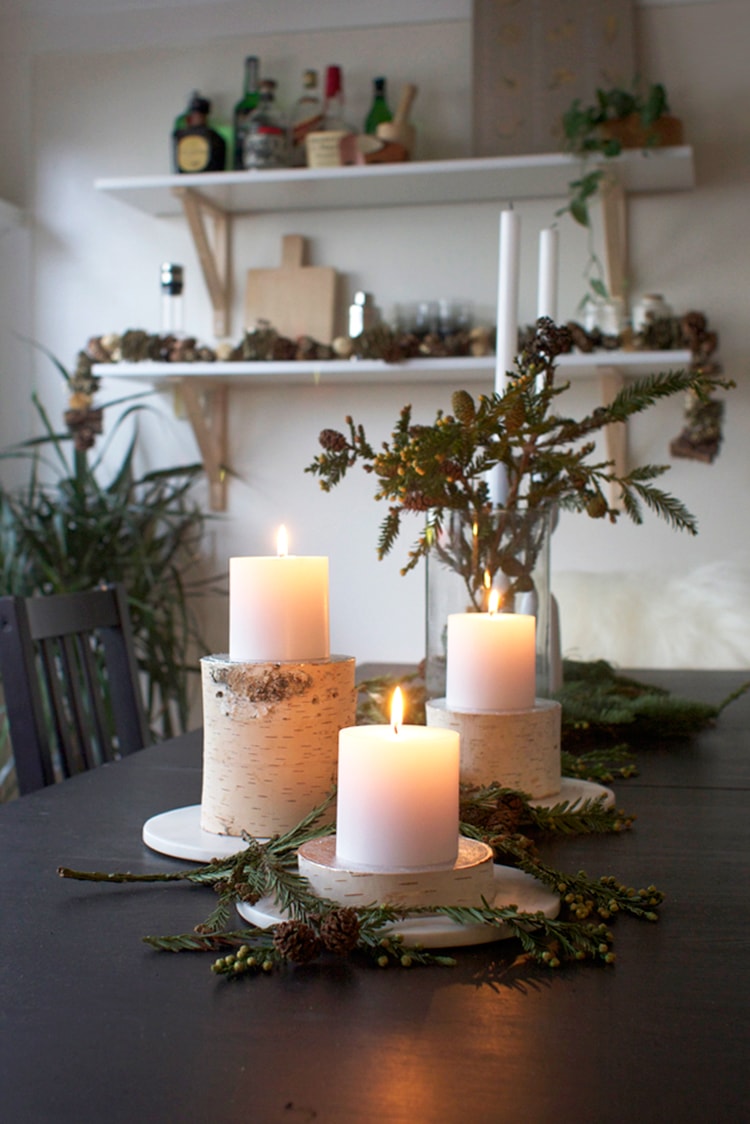 photos by Adrian Clutario
I was so happy with how this festive centerpiece turned out. I used marble circle cuts outs to ground the logs and added fir branches for an extra touch of holiday charm! Let me know where you guys used your candle centerpieces in the comments below!