Is there anything that a good can of spray paint can't do? It really doesn't get more simple than transforming your average glass hurricane candle holder into pure ambiance with a yard of lace and a can of metallic gold paint.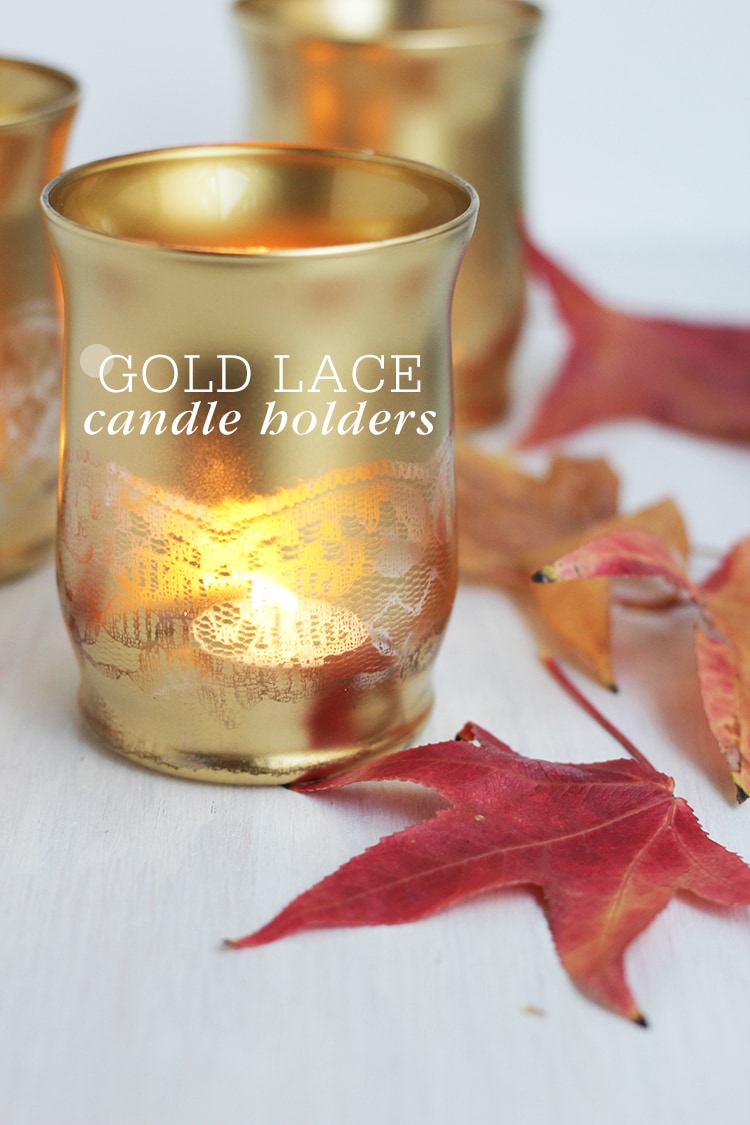 Gold Lace Candle Holders are the the perfect accessory for your fall table from everyday dinners to Thanksgiving feasts!
Here's what you need to get started:
Glass hurricane candle holders
Gold spray paint
Lace Trim 2" (or wider)
Masking Tape
Scissors
Newspaper to cover your work station
candles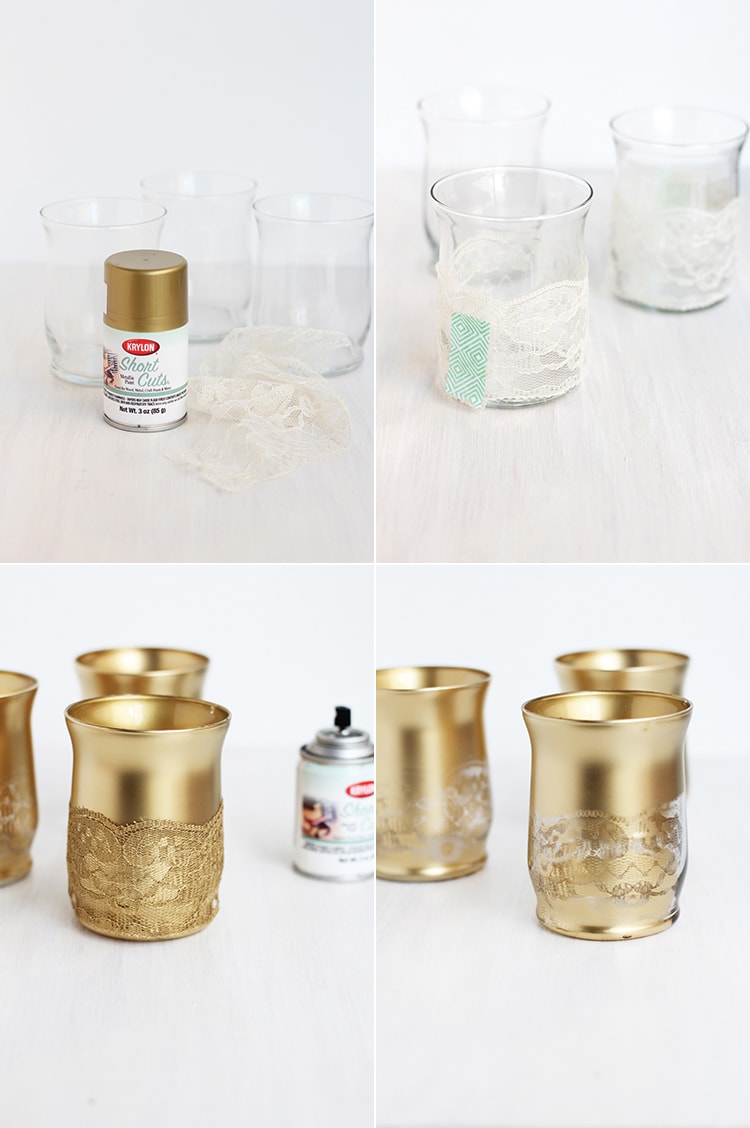 Let's Get Started!
Step 1: Cut stripes of lace to fit the diameter of your glass hurricanes and tape securely. Note: Make sure to pull lace tightly before taping down. If your lace is too loose, or moves, you will not see the pattern after painting.
Step 2: Place hurricanes on a covered surface in a well ventilated outdoor area and spray the outside only in gold spray paint. Make sure to paint lightly over all of the lace. Allow to dry completely.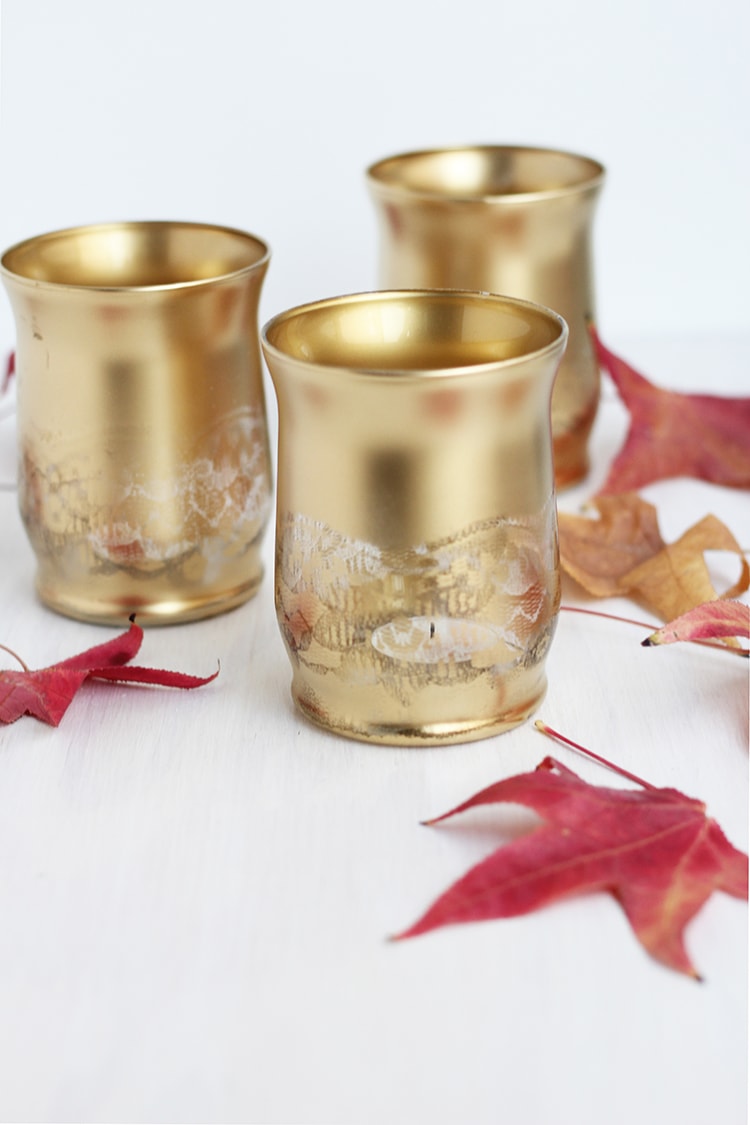 Step 3: Carefully remove the tape and lace to reveal your stenciled pattern. Fill with votives or tea lights, light and enjoy!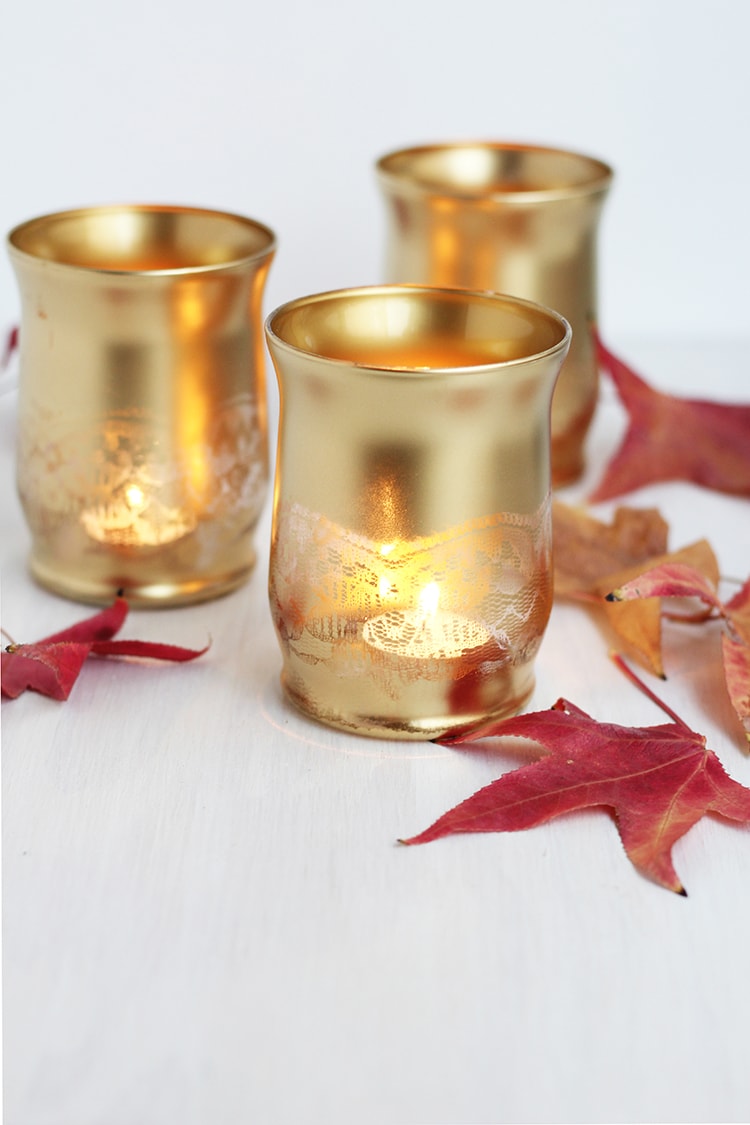 Hooray for fall! What sort of festive fall projects are you planning to make this season? Is there anything in particular you would like to see here on Freutcake? I've got a serious crafting bug.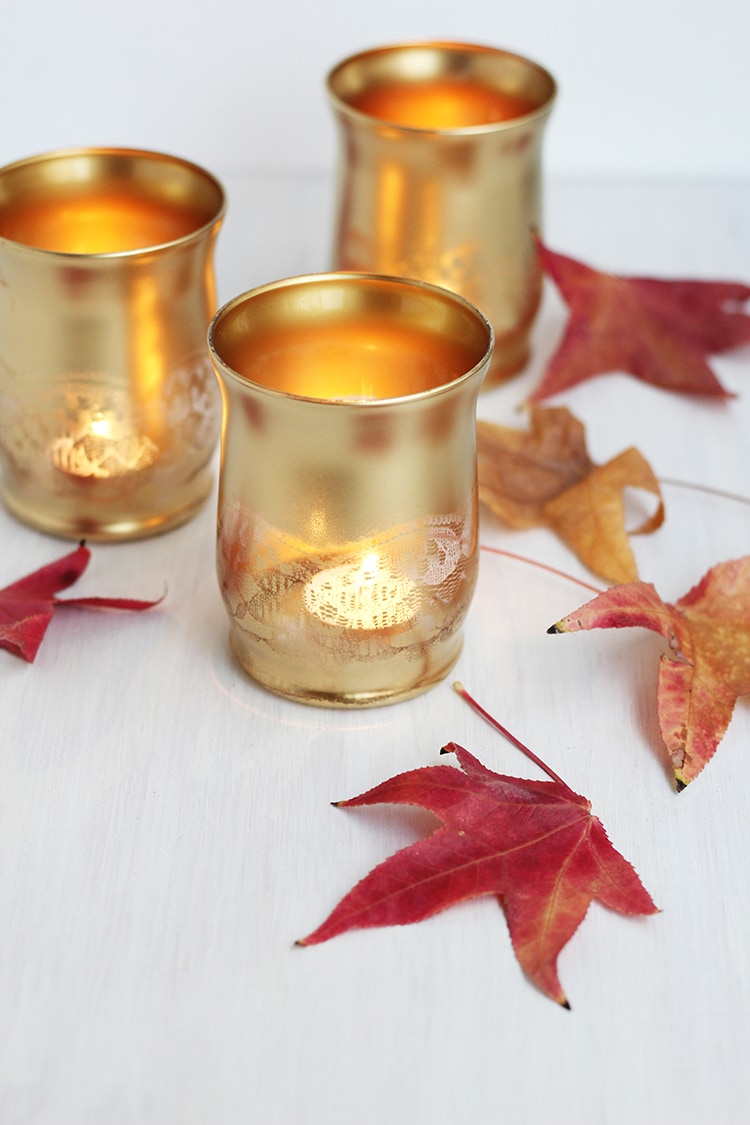 photos by Leah Bergman