Ah, diapers. The dirty "d-word" I say daily along with phrases like "don't put that in your mouth" and "uh-oh." Yes, diapers, wipes and a really good diaper pail are three of my essentials these days. After all, babies mean diapers, diapers mean a diaper pail, and all of the above means hand sanitizer, ha!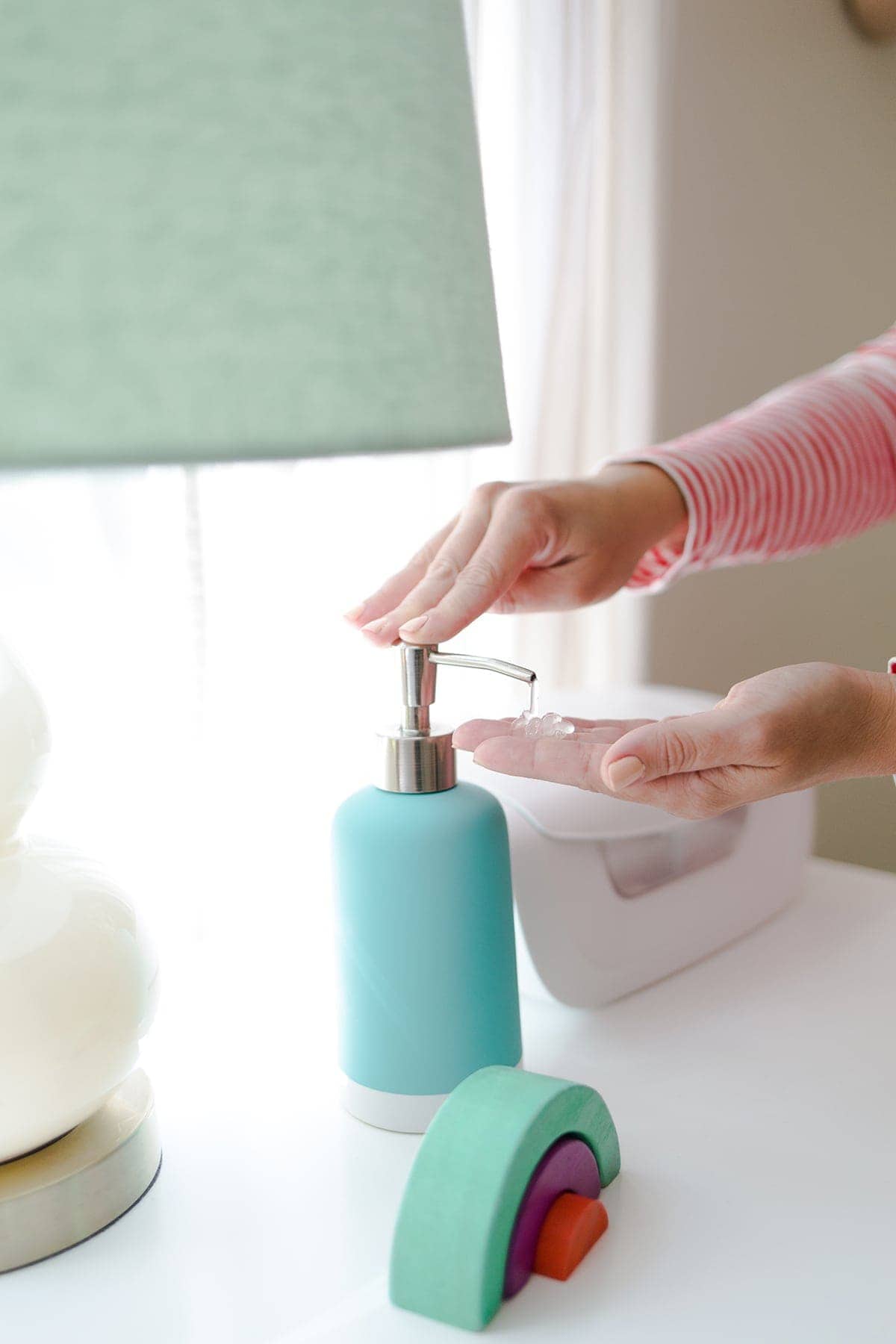 Today I'm partnering with Munchkin to share a recipe for Homemade Lavender Hand Sanitizer because it's all natural, easy to make, and essential in any nursery. The base is pure aloe vera gel and the active ingredients are tea tree oil and witch hazel all of which you can purchase online or pick up at most health food stores. The ingredients are a bit of an investment but you can use your essential oils and the vitamin-e again and again. The lavender essential oil is my favorite part because I am a total lavender lover both in my recipes and in my nursery, evidently.

The lavender essential oil's main job in this recipe is to make the whole mixture (and your hands) smell nice. Mission complete! The scent compliments my Munchkin STEP Diaper Pail which just so happens to have lavender scented bags and baking soda.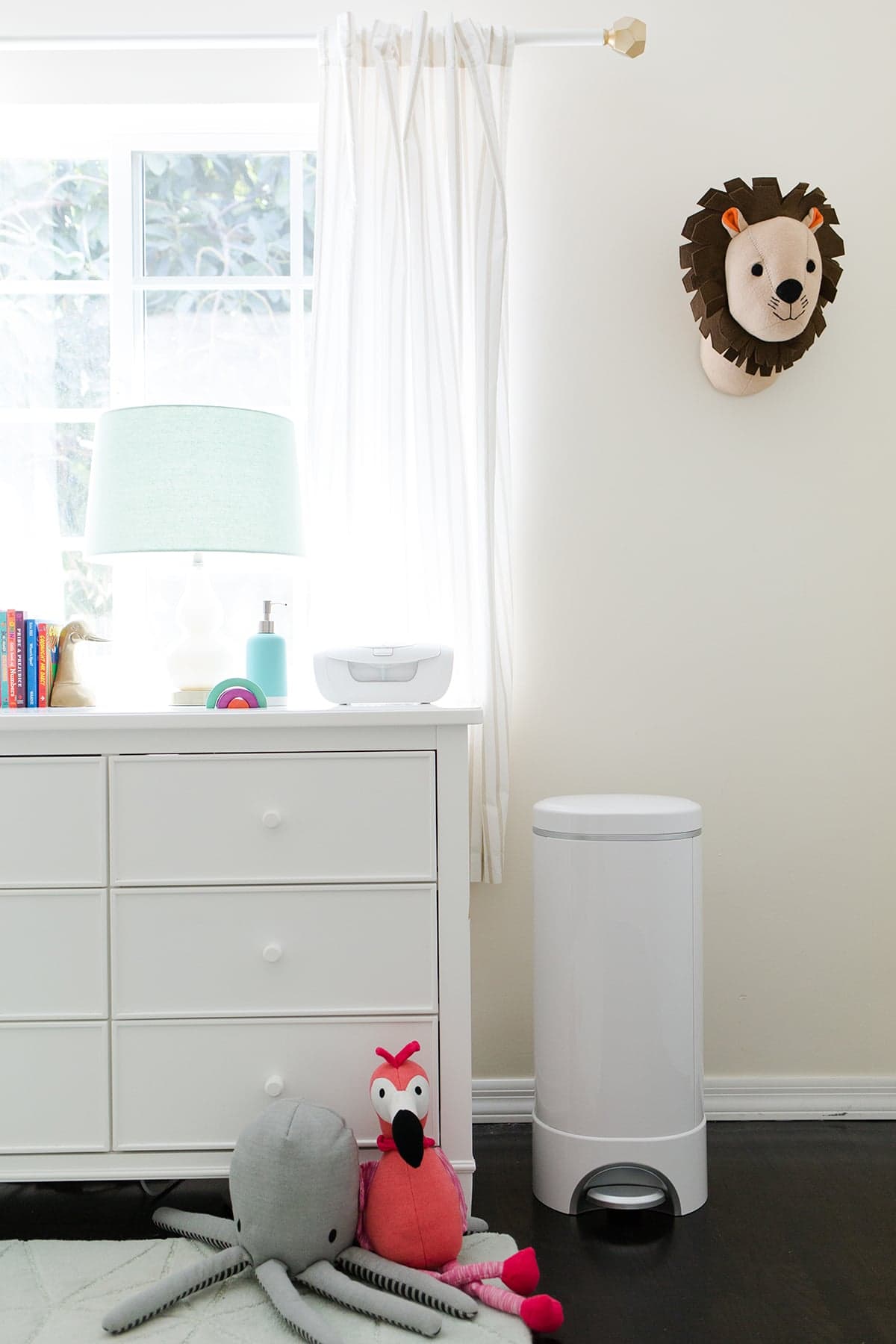 So, let's talk for a minute about diaper pails shall we? This is my third (yes, third) diaper pail. Twins mean lots of diapers and I'm excited to give this one a go. It has a foot pedal, which in my opinion is essential, and is ranked numero uno in odor control, thank heavens for that!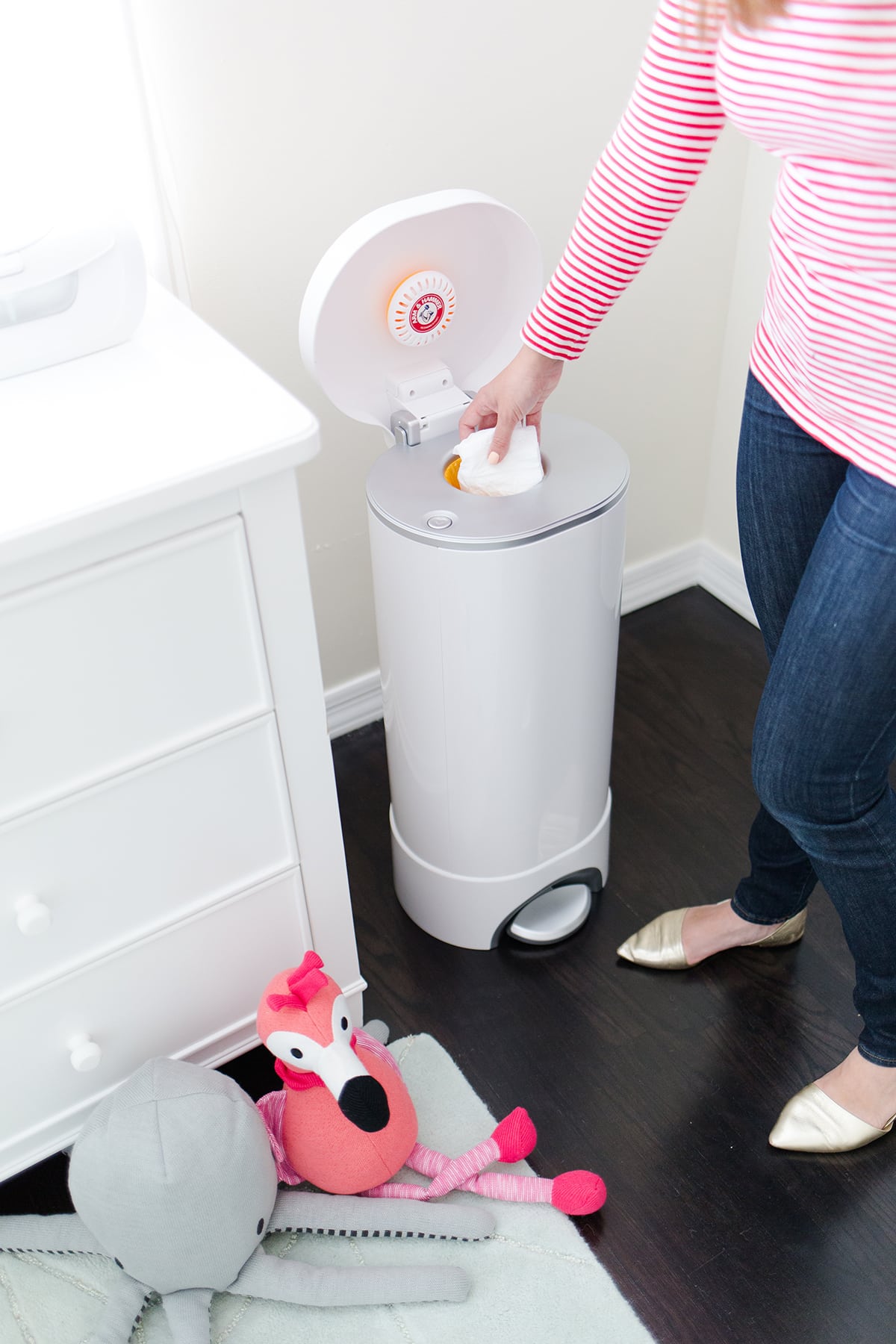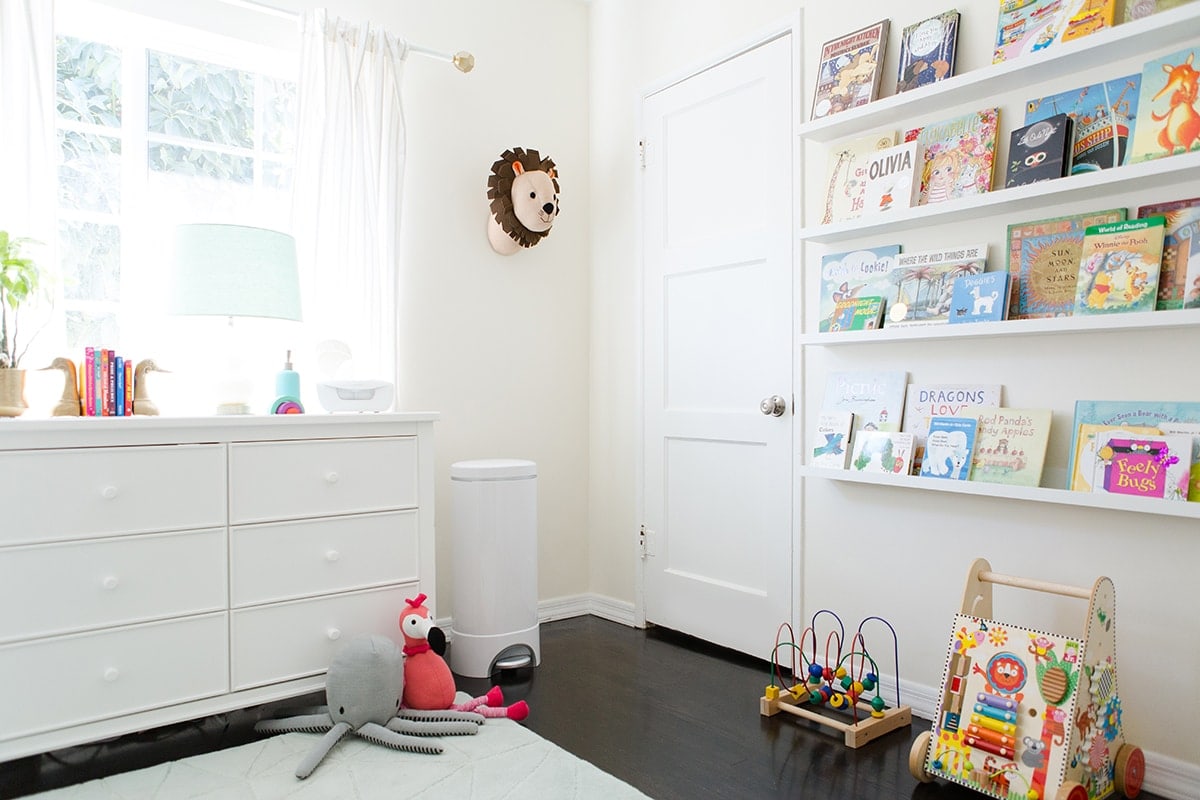 Yes, the twin's nursery is one pretty smelly place to be, in a good way that is! Now back to my hand sanitizer recipe, here's how I make it: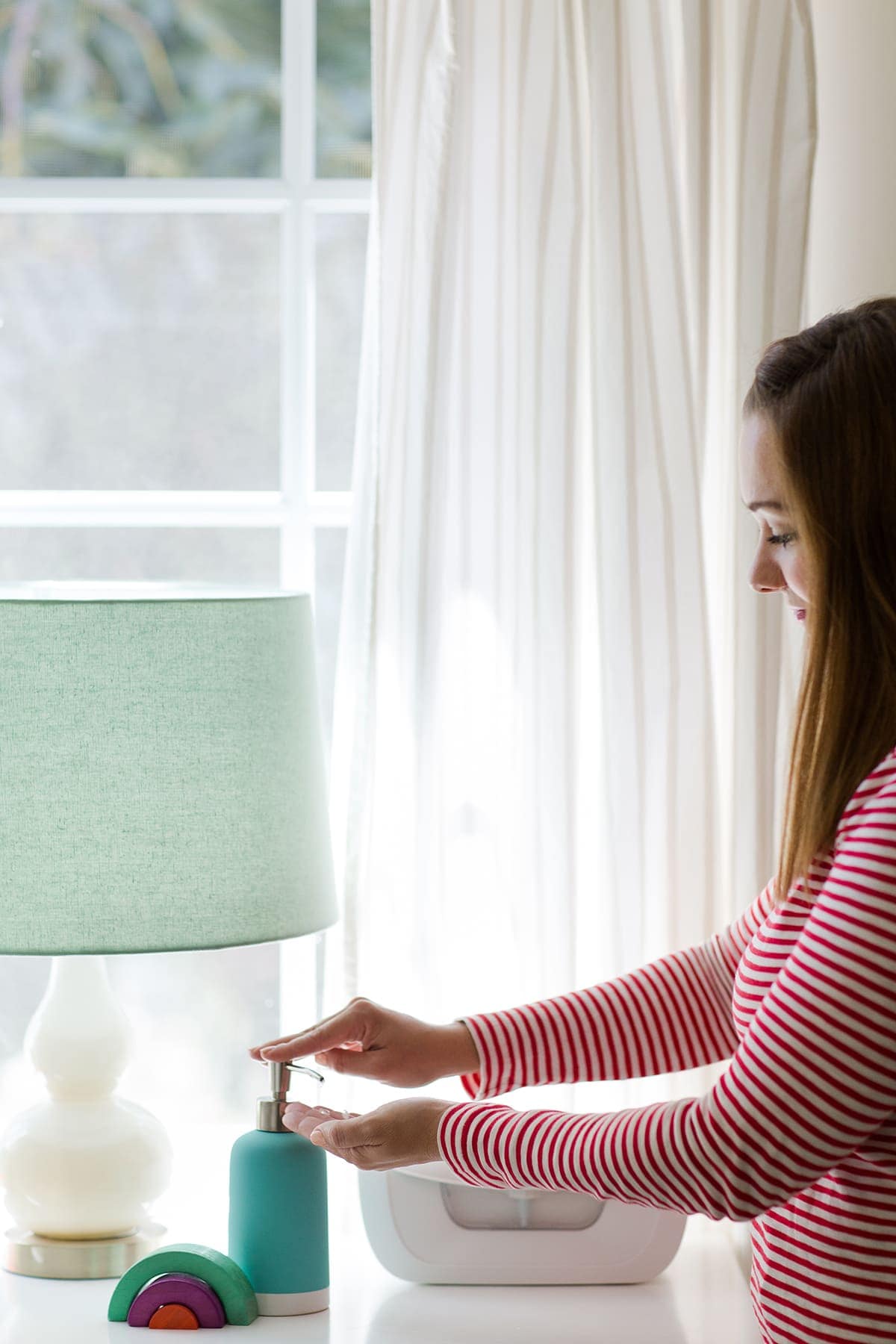 photos by Joanne Pio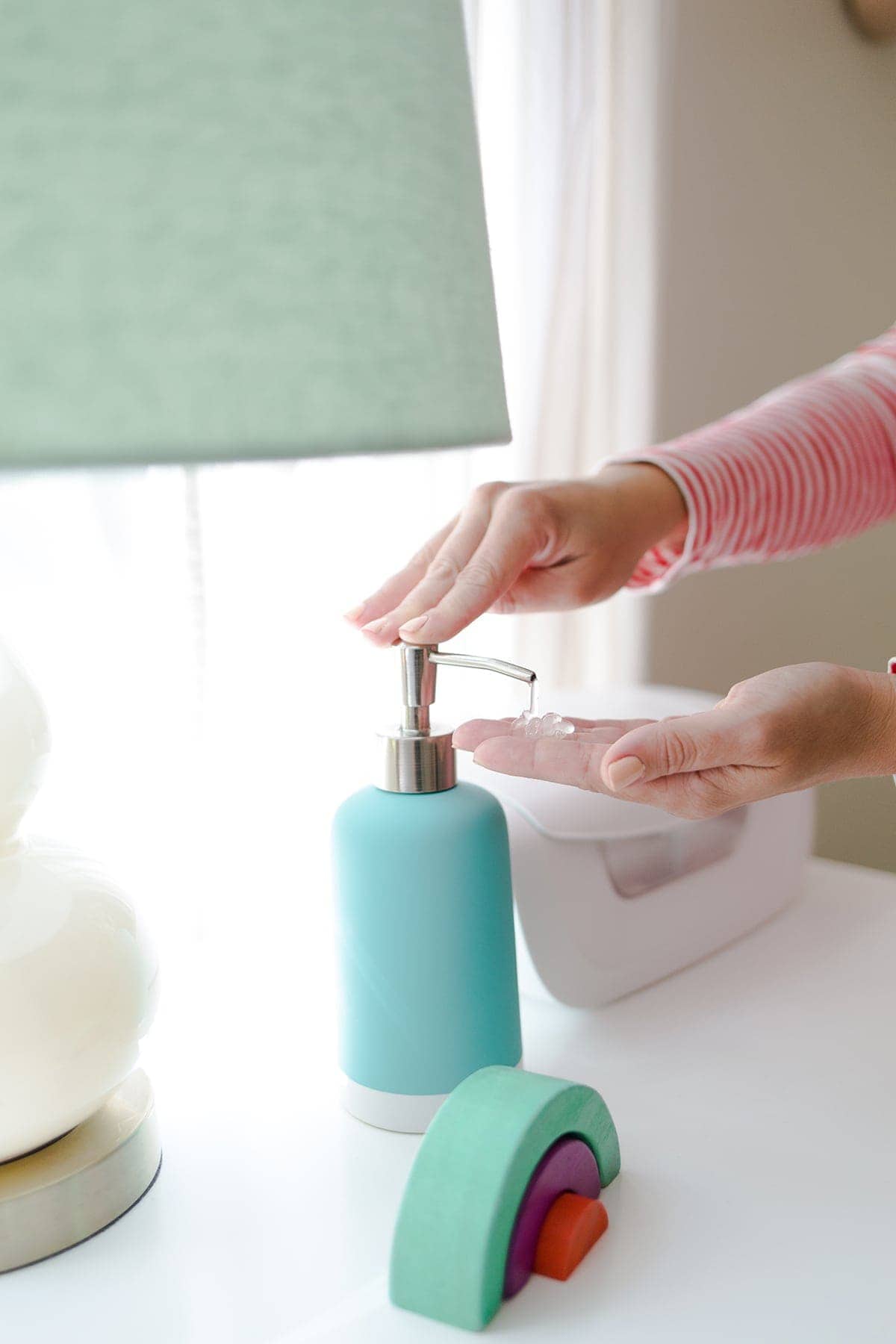 Homemade Lavender & Tea Tree Hand Sanitizer
2016-09-12 22:57:25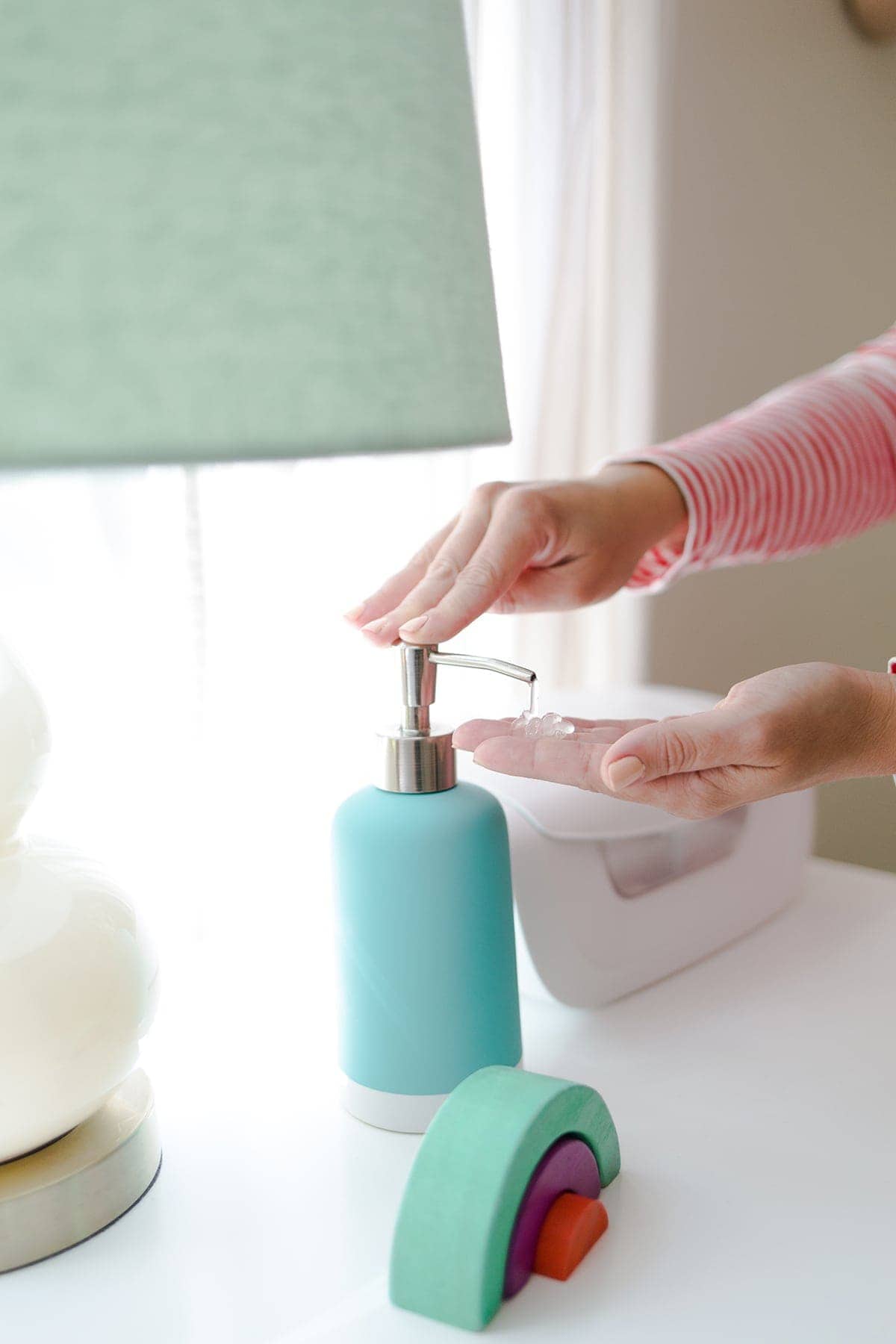 Ingredients
5-10 drops lavender essential oil
30 drops pure tea tree essential oil
1 Tablespoon witch hazel extract
8 ounces 100% pure aloe vera gel
¼ teaspoon Vitamin E oil – a natural preservative to increase shelf life and soften hands
Instructions
In a glass bowl add aloe vera gel. Mix in lavender oil tea tree oil witch hazel and vitamin E oil. Mix until well combined. Using a small funnel, transfer to a pump container. Shake gently before use. Sanitizer should last several months with the addition of Vitamin E to help preserve.
Notes
Note: Tea Tree oil is very strong and definitely an acquired scent! I would recommend smelling it before purchasing to make sure you like it. Oh, and of course while I love lavender, this essential oil is totally optional in the above recipe. Enjoy!
Adapted from DIY Natural
Freutcake https://www.freutcake.com/
Disclosure: This post was sponsored by Munchkin however all opinions are my own. Thank you for supporting the sponsors who make Freutcake possible!
Save