Want to know a secret? Making soap is really, ridiculously, easy. That is if you make it the way I do without all of the lye and scariness. For years I was terrified at the idea of making homemade soap but intrigued at the same time. You see I love making homemade body scrubs (as you well know) and soap seemed like another fun beauty product to whip up in my kitchen.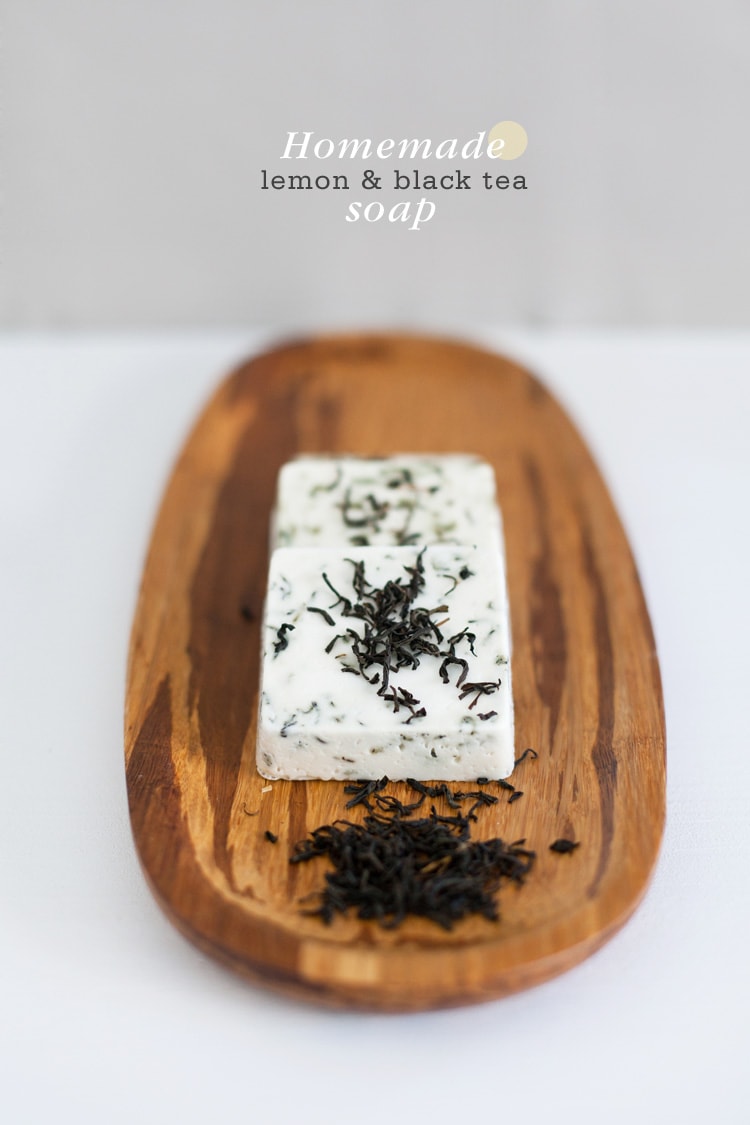 So when FUZE challenged me to get inspired by the flavor of their FUZE Lemon Iced Tea, my mind went directly to soap. Don't ask me why lemon iced tea makes me dream of making soap…it just does! FUZE is Never Just One Thing and I wanted my soap scent to be the same. As it turns out, fragrant lemon essential oil and creamy black tea make a beautiful smelling soap.
Looks like everyone is getting soap this year for Christmas. Now I'm off to dream up some new scents and sip on some FUZE Lemon Iced Tea. Have you ever made soap?
Here's what you need to get started…
Supplies:
1 lb. Soap Base, Shea Butter or Goats Milk (available at craft stores and online)
Lemon Essential Oil
Good Quality Loose Leaf Black Tea
Soap Molds
Non-Stick Spray
Double Boiler
Heat-Proof Rubber Spatula
¼ cup measure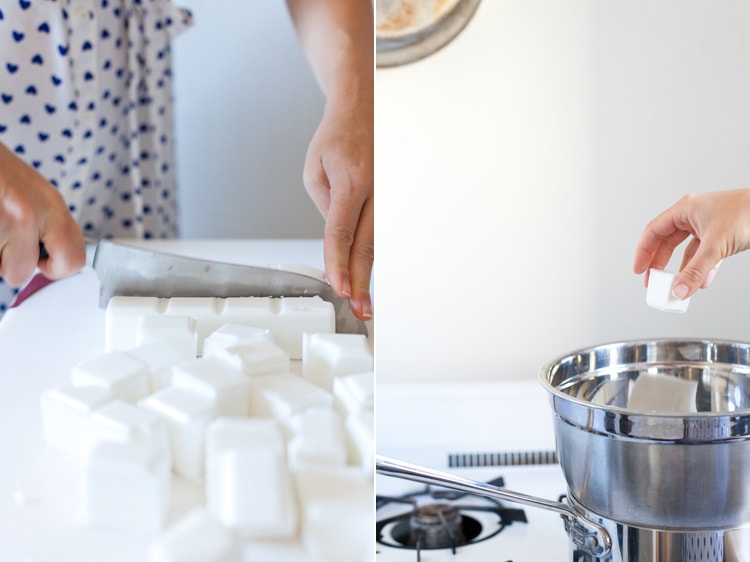 Step 1:
Chop soap base into cubes and place in a bowl over simmering water. The water should not touch the bottom of the bowl.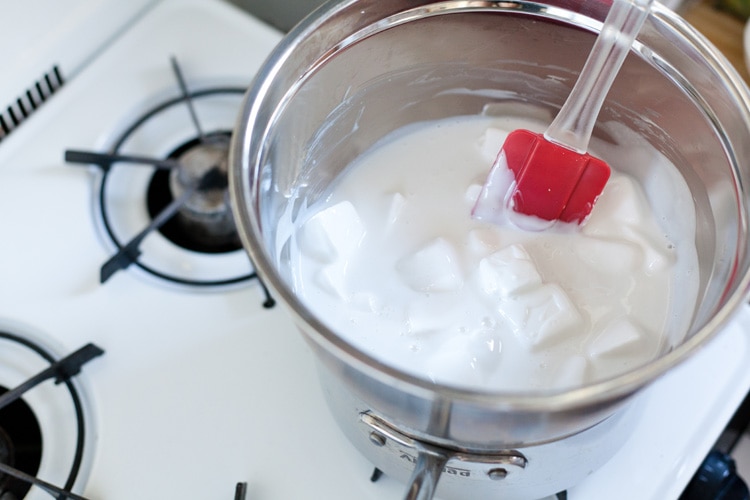 Step 2:
Stir soap with heatproof rubber spatula until completely melted.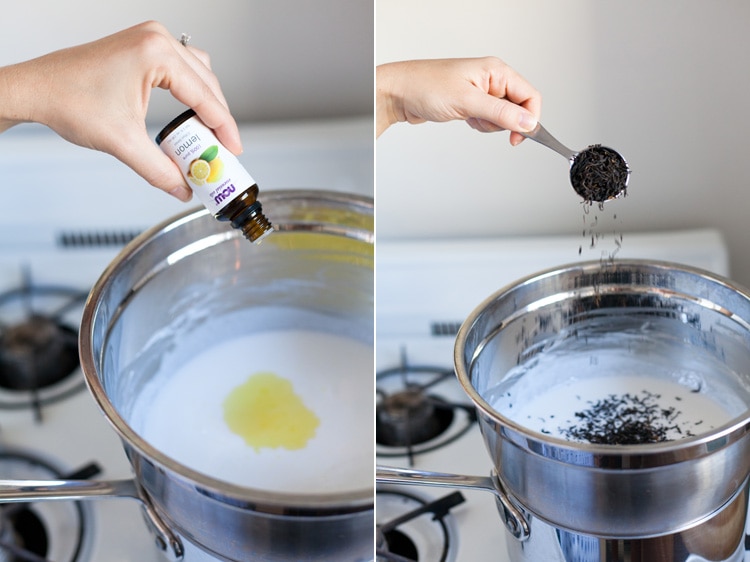 Step 3:
Turn off the heat and add 100 drips of lemon essential oil and 3 Tbsp. Black Tea. It sounds like a lot of oil but trust me, it's correct! Stir to combine.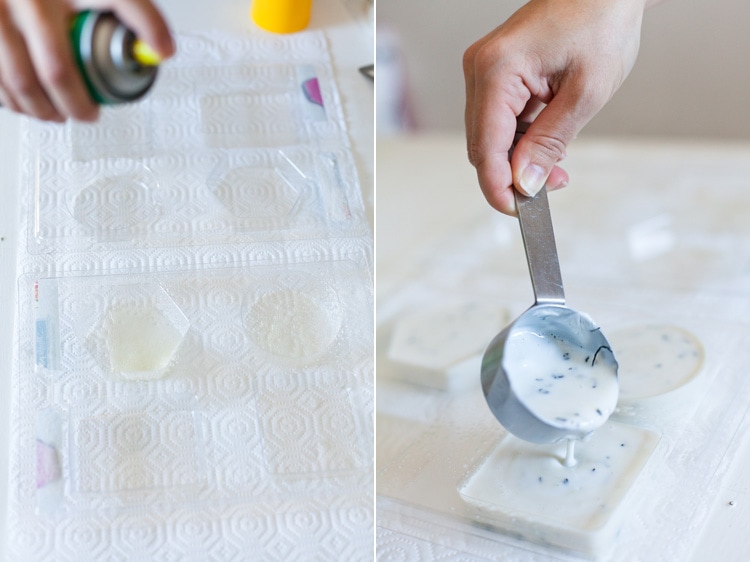 Step 4: Lightly spray soap molds with non-stick spray and immediately fill them with hot melted soap mixture. I used a ¼ cup measure to scoop soap into the molds.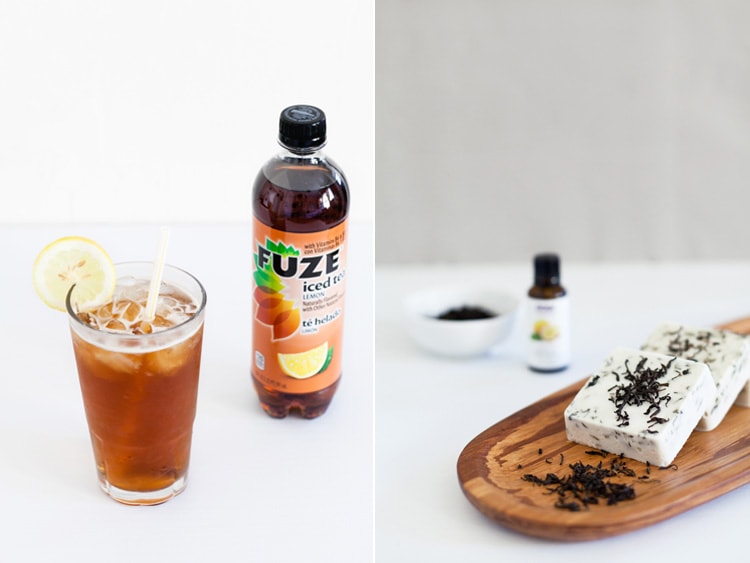 Step 5: Allow to cool completely until solid before popping them out of the molds.
NOTE: Over time the black tea does "bleed" color into the white soap. To prevent this from happening try substituting oatmeal!
Disclosure: This post is sponsored by FUZE but all opinions expressed here are my own. Thank you for supporting the sponsors who allow me to continue creating new content for Freutcake!
Connect with FUZE:
FUZE website
Facebook
Twitter
Instagram
YouTube