I've always been a cheese-ball when it comes to Valentine's Day cards and gifts. I usually skip the traditional paper card and make some sort of funny (or edible) "love note" for Jason. When I spotted these little plastic pinwheels in the garden section of my local craft store I thought they would make the cutest Valentine's day tokens of love. These Pinwheel Valentines are sure to blow your Valentine away! Plus they're downright fun.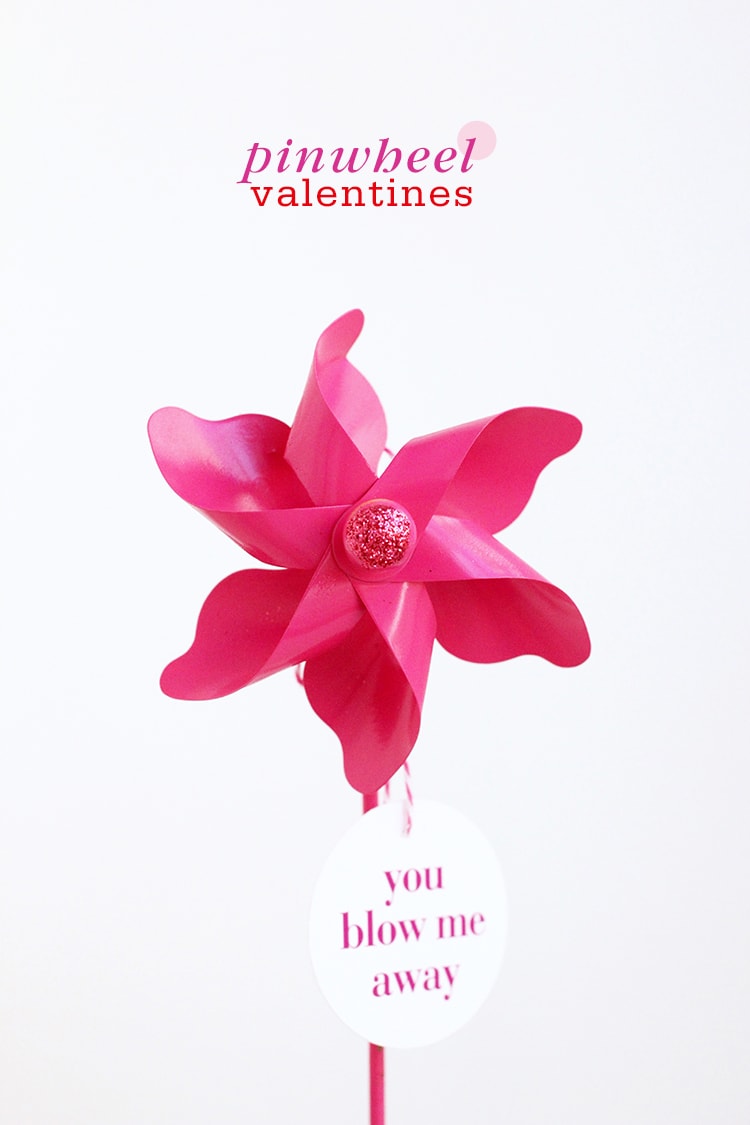 To make these Pinwheels Valentines, you will need:
plastic pinwheels - you can find them at most craft stores or online here
(or skip the paint and use these holiday pinwheels)
spray paint
glitter
ribbon or twine
Valentine's tags - download here & print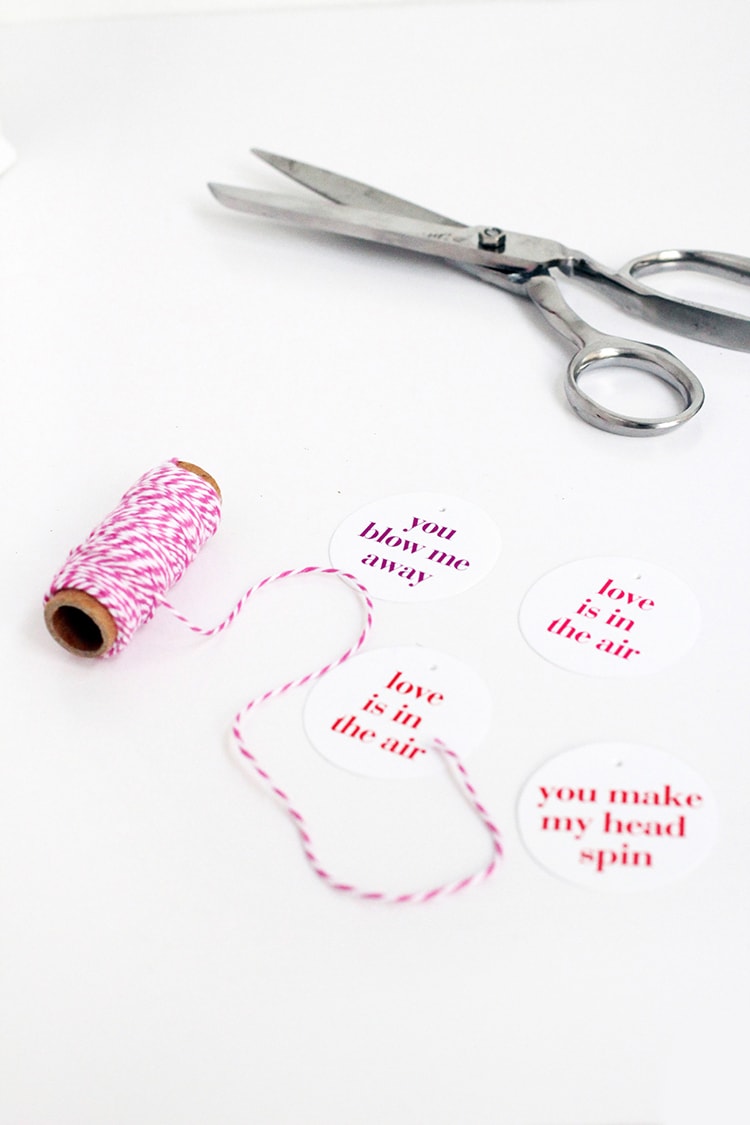 Let's Get Started:
1. Spray paint pinwheels and allow to dry completely.
2. Print tags and cut out. Punch a small hole in the top of each.
3. Add a dot of glue and a sprinkle of glitter to the "nose" of each pinwheel. You could also add glitter to the pinwheels "petals" if you want a little extra sparkle.
4. Attach a tag with a small piece ribbon or twine to each pinwheel and gift away!
Note: These would be adorable stuck into a bouquet of flowers, "planted" in the garden for your Valentine to find, or simply given by hand.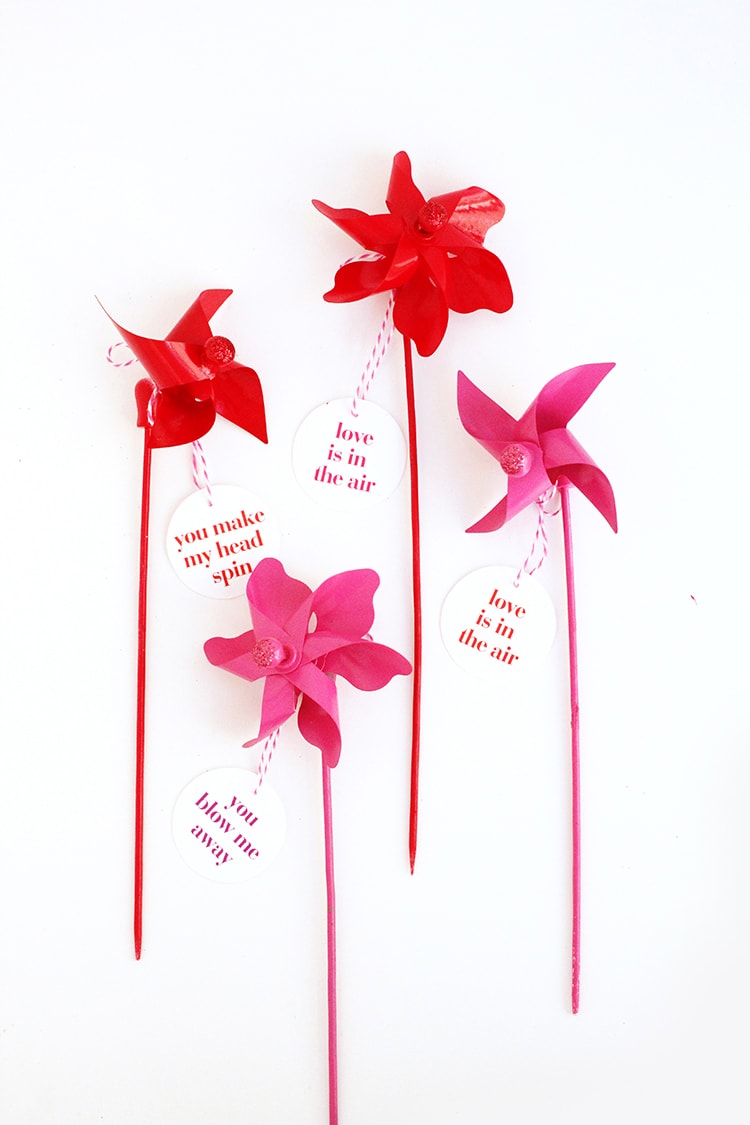 photos by Leah Bergman