Still looking for a way to show your Valentine some love? Little bags of classic conversation heart candy or gummy hearts get a custom touch with these adorable Printable Candy Grams designed my Marisa. If you tuned in for our Valentine's Day Google+ Hangout last weekend you saw us make these easy candy grams with just a few supplies. It couldn't be sweeter!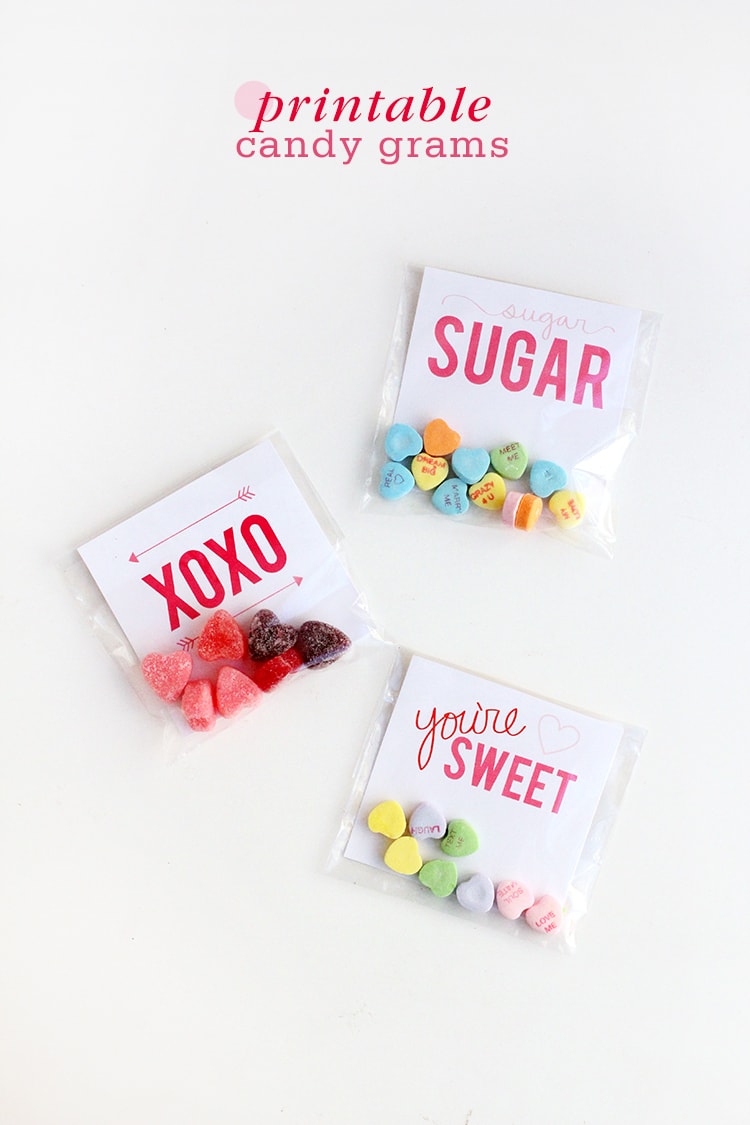 photo by Leah Bergman / printable cards designed by Marisa Mangum
To make these Candy Grams, you will need:
small cellophane treat bags- available at most craft stores
Printable cards - download all three here one, two, three
candy
washi tape or stickers to seal the back
Let's Get Started:
1. Download and cut out printable cards.
2. Stuff each bag with one card and candy.
3. Fold bag over and seal closed with a piece of decorative washi tape or a sticker. Gift away!