Happy Friday friends! Haven't had time to decorate fancy-shmancy Easter eggs this year? I completely understand. Sometimes you just need a simple but fun idea that takes little time and results in something awesome, like these Rubber Band Easter Eggs.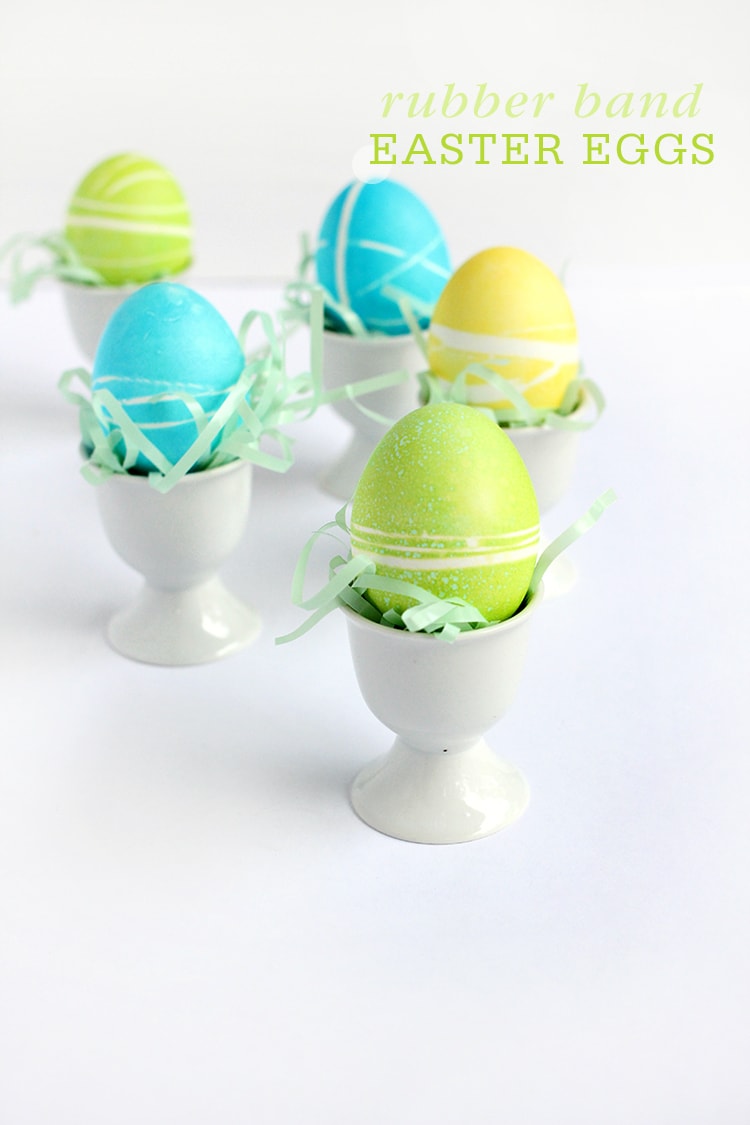 Pick up store bought Easter egg dye, a package of multi-sized rubber bands and you are all set! It takes a little patience to get these rubber bands wrapped around eggs, I found that smaller bands were easiest, but the result is so much fun! If you had more time you could even double dip them after the rubber bands were removed to result in multi-colored eggs. Either way you will have custom eggs just in time for the bunny.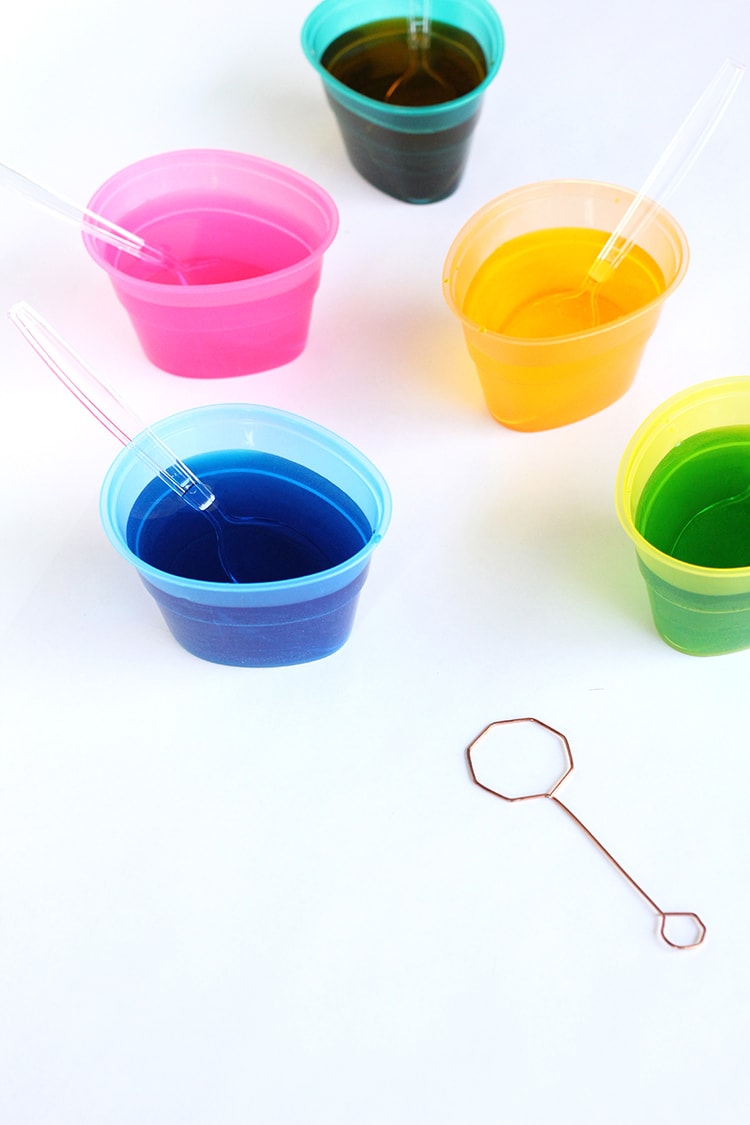 To make these Rubber Band Dyed Eggs you will need:
Hard Boiled Eggs
Egg Dye
Plastic spoons for dippingRubber Bands in varying sizes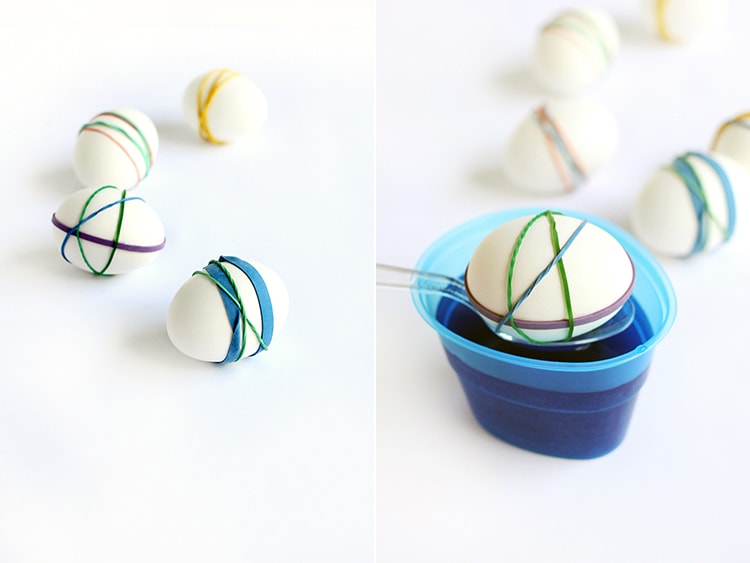 Let's Get Started:
1. Wrap rubber bands around hard boiled eggs. Try to combine different thicknesses and directions.
2. Dip Easter eggs in dye as usual. 3. Remove from dye and allow to dry completely. Remove rubber bands to expose white stripes.
4. Re-dip for multi-colored eggs or leave white. Enjoy!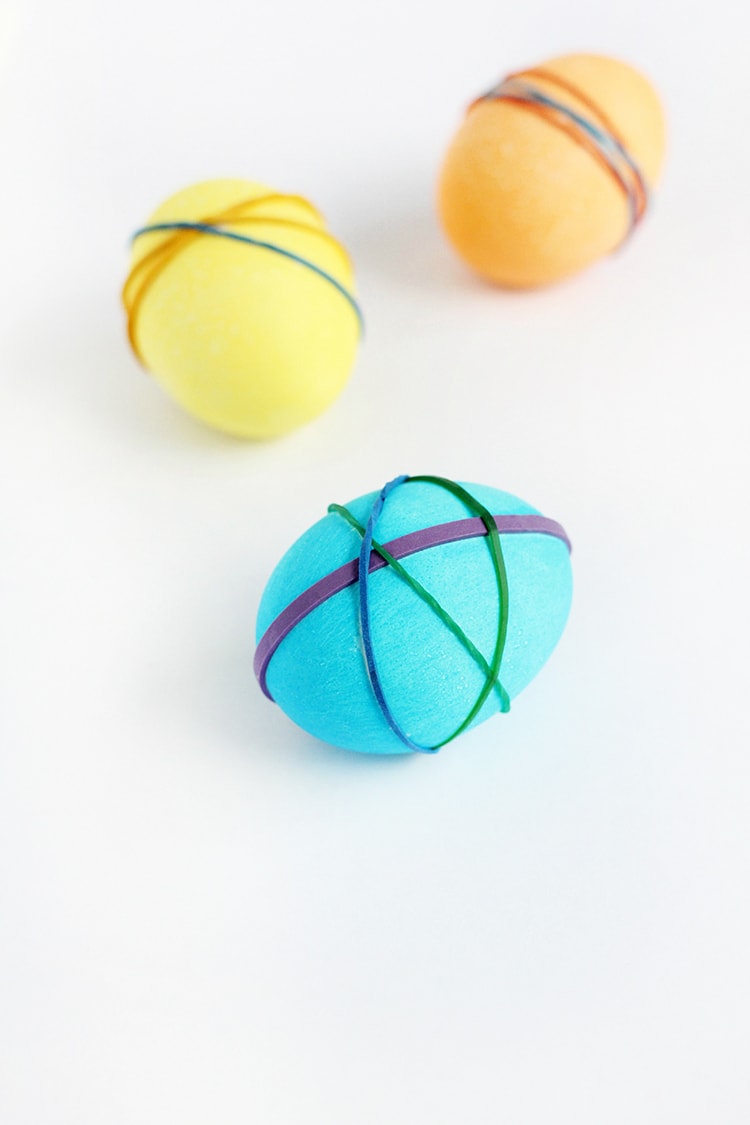 Happy Easter! What are your family Easter plans?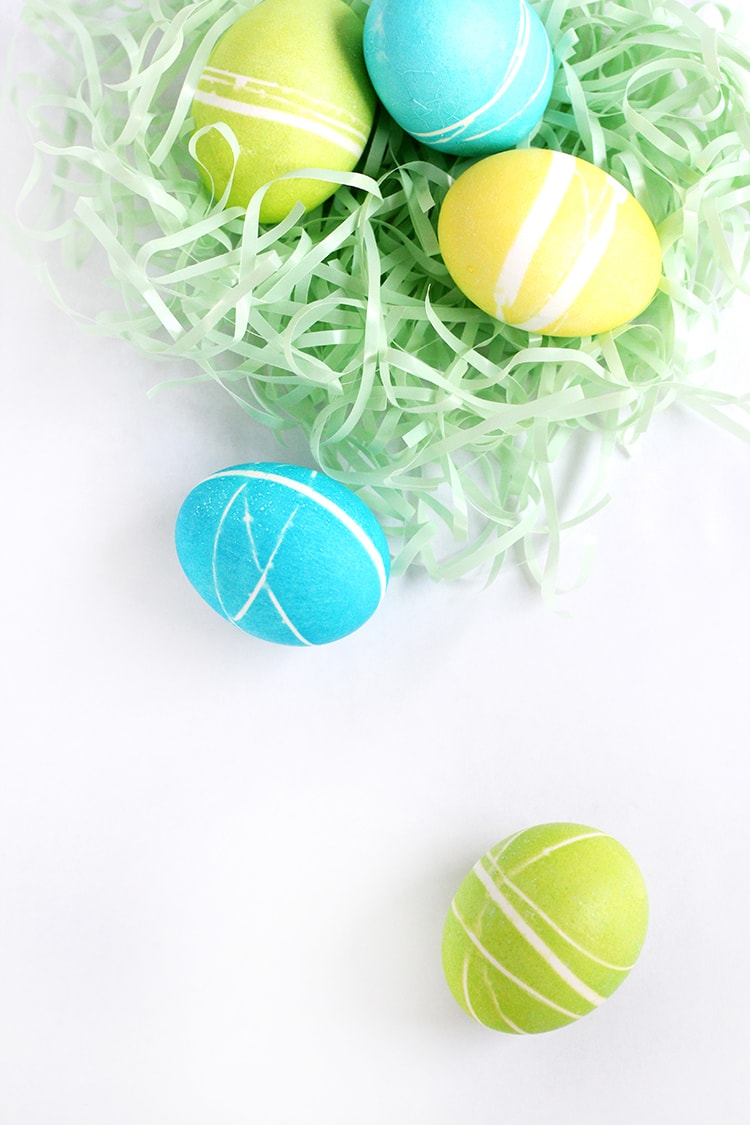 photos by Leah Bergman