I love a simple DIY, don't you? After all who really has time for a complicated project when the holidays are hectic enough? An easy way to decorate any Thanksgiving table is with fresh produce like pears, little white pumpkins, or colorful gourds.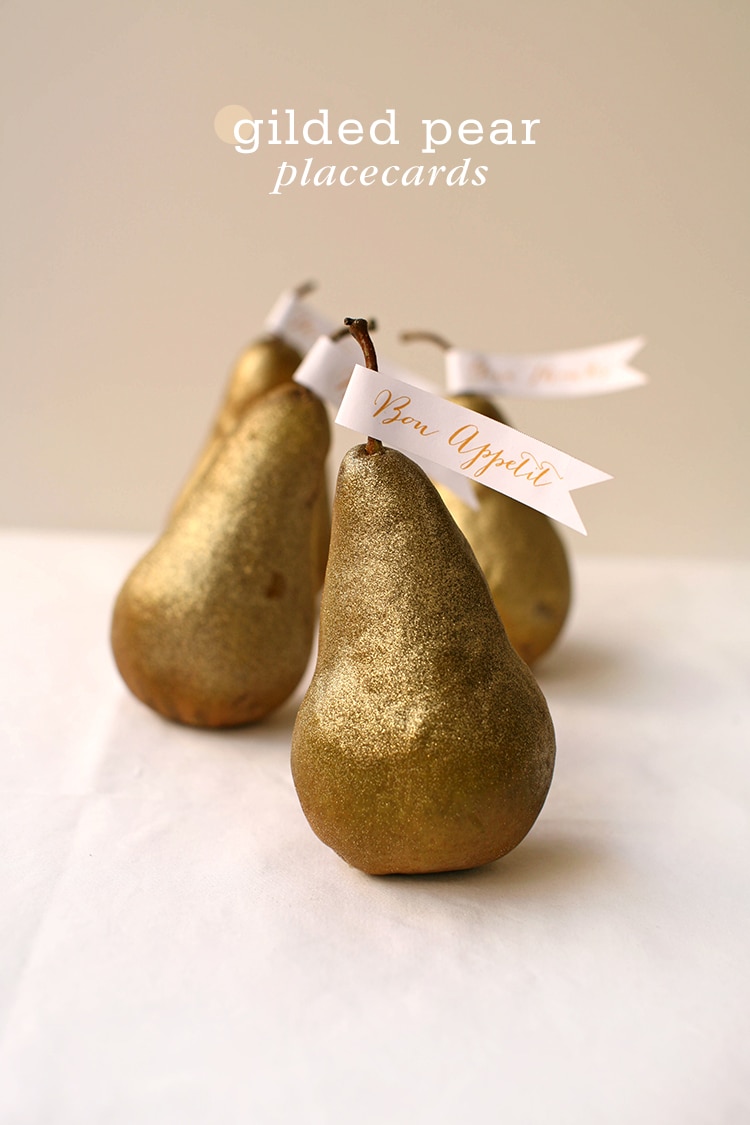 While Bosc pears are beautiful enough on their own, a quick coating of gold glitter spray paint and a simple Thanksgiving flag would turn them into elegant place cards for Thanksgiving guests. Who says setting a holiday table has to be complicated?
Here's what you need to make these Thanksgiving Pear Place Cards:
Thanksgiving Place Card Flag Template- download here
Bosc Pears- I used real pears but you could also use plastic fruit
Krylon Glitter Blast Gold Glitter Spray Paint
Craft glue
Scissors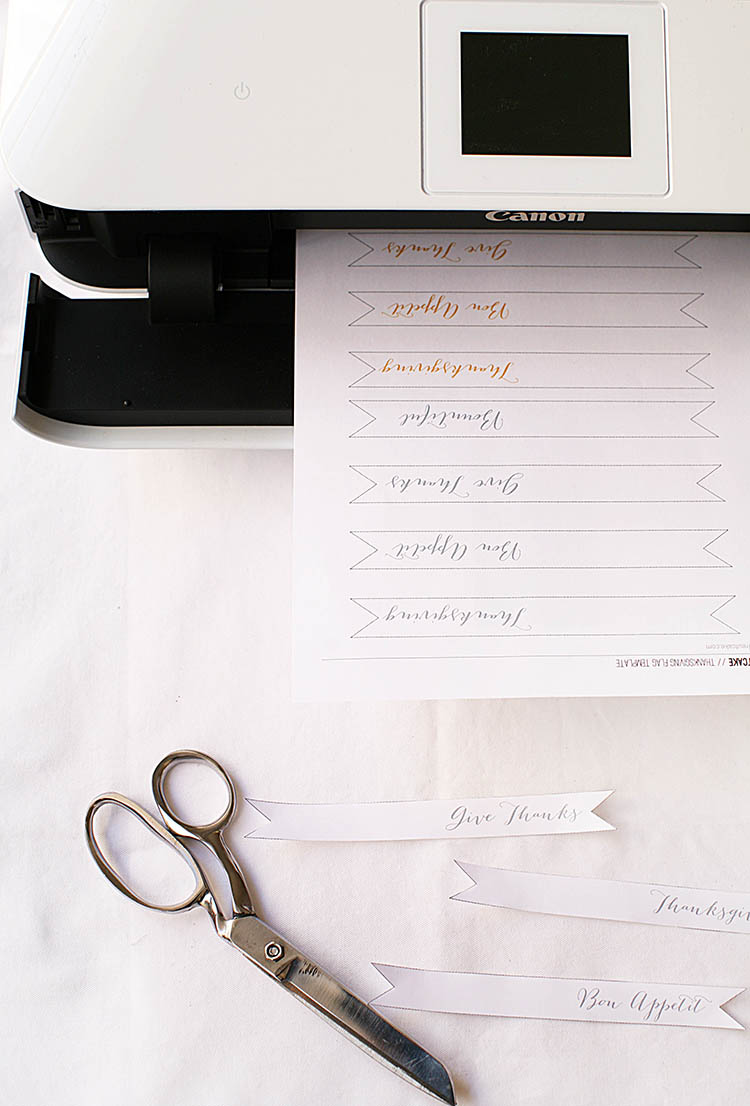 Step 1: Download, print, and cut out paper flags. Set aside.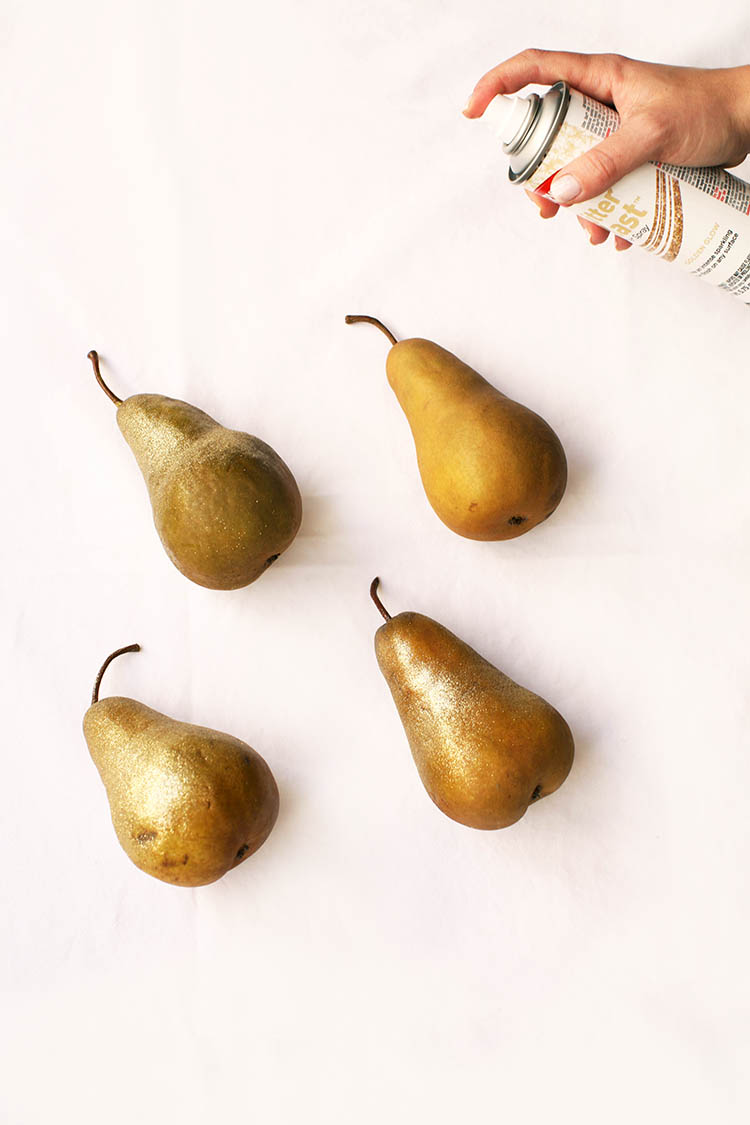 Step 2: Spray paint pears with gold glitter. Allow pears to dry completely.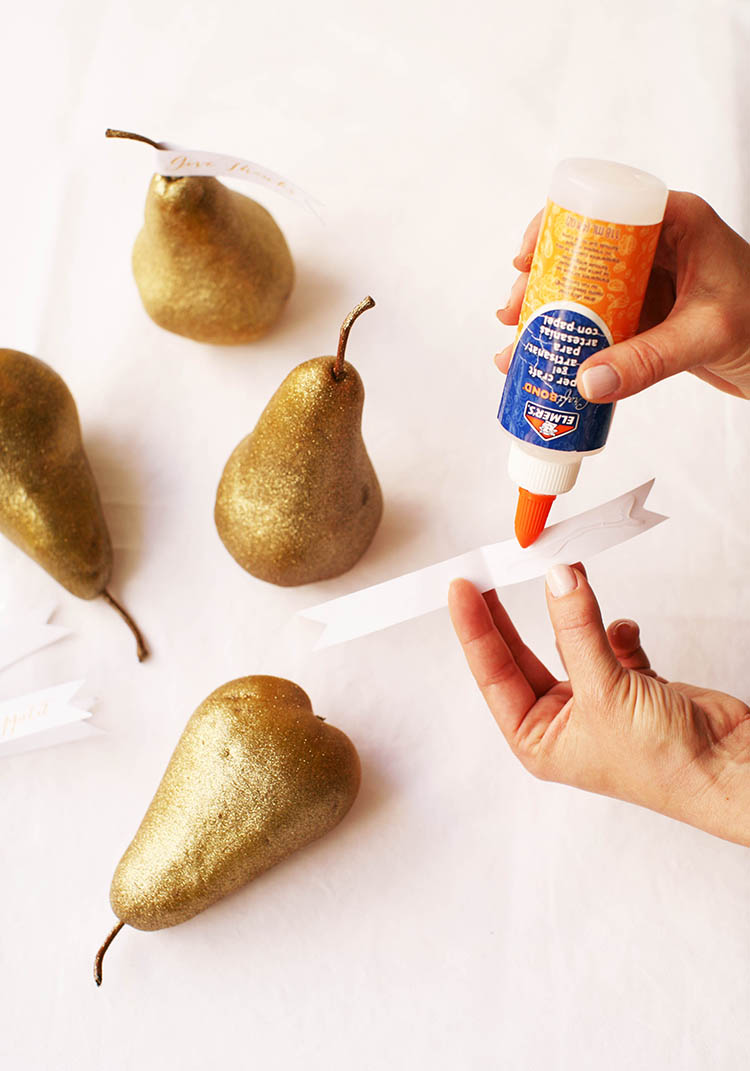 Step 3: Add craft glue to the back of each paper flag. Wrap one flag around each pear stem and press together to seal.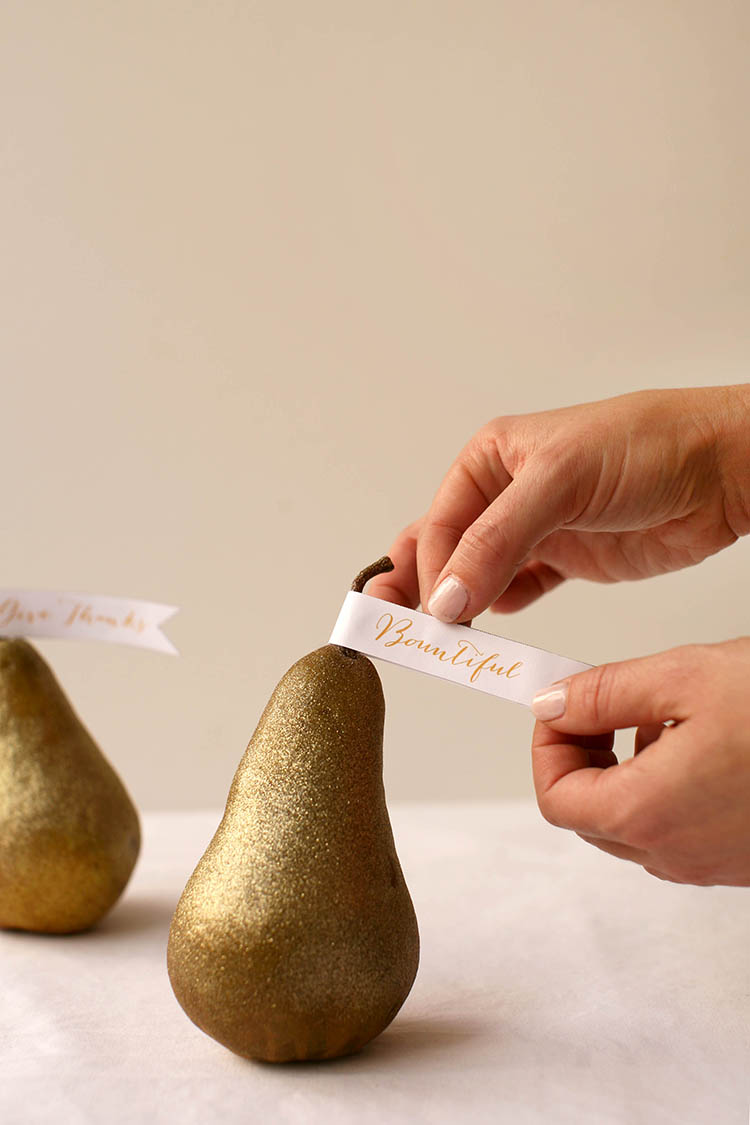 Step 4: Arrange on your Thanksgiving table.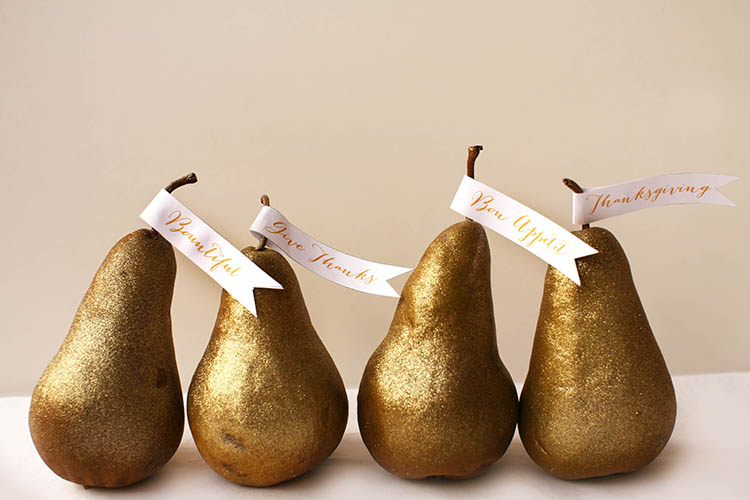 photos by Whitney Lucas

Save