If you are craving a simple Halloween pumpkin craft to sink your teeth into (sorry, not sorry for that toothy-pun)...I've got just the thing! These creepy-cute Vampire Pumpkin Candles will bring a playful and festive flare to any Halloween table without all of the gore.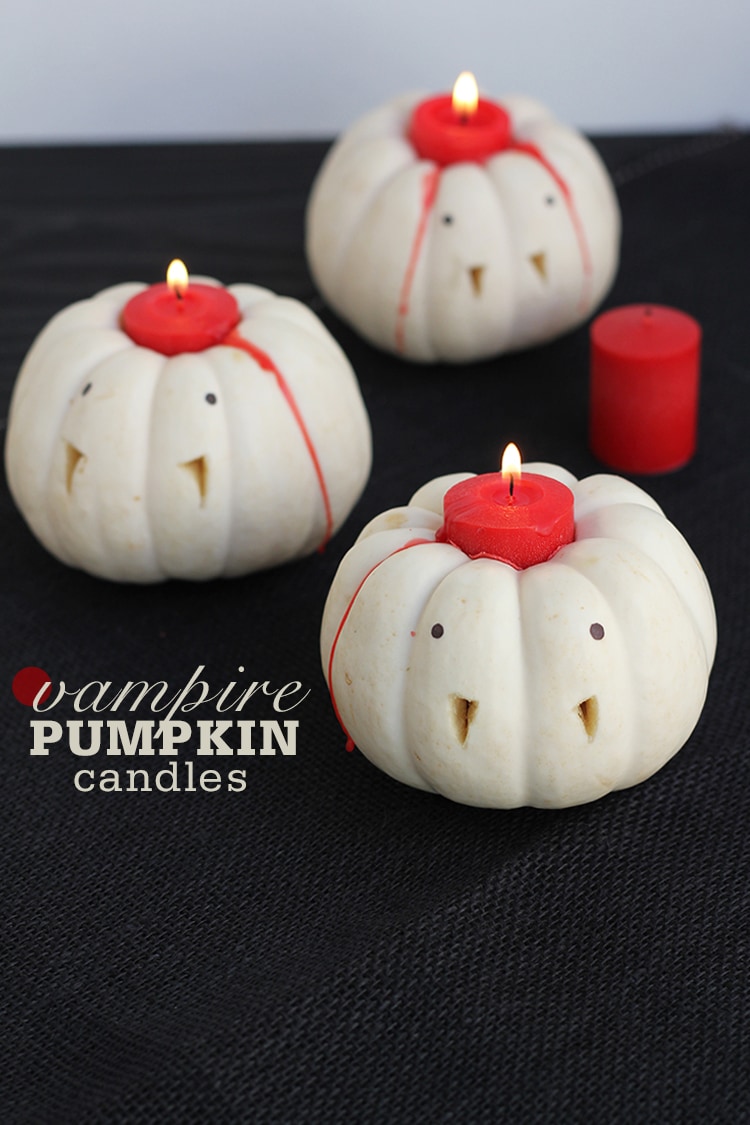 It may come as a surprise, or if you have been a reader for a long time common knowledge, that Halloween is one of my favorite holidays. But I cringe at the blood and guts decor that most people associate with this holiday. My neighbor's front porch for example...eek! For me it's all about fluffy spiders, witches cauldrons and the occasional fanged pumpkin in my house. So break out the candy corn and get to carving these sweet and sinister Vampire Pumpkin Candles.
Supplies:
small white pumpkins
red votive candles
pumpkin carving tools
small spoon
black Sharpie marker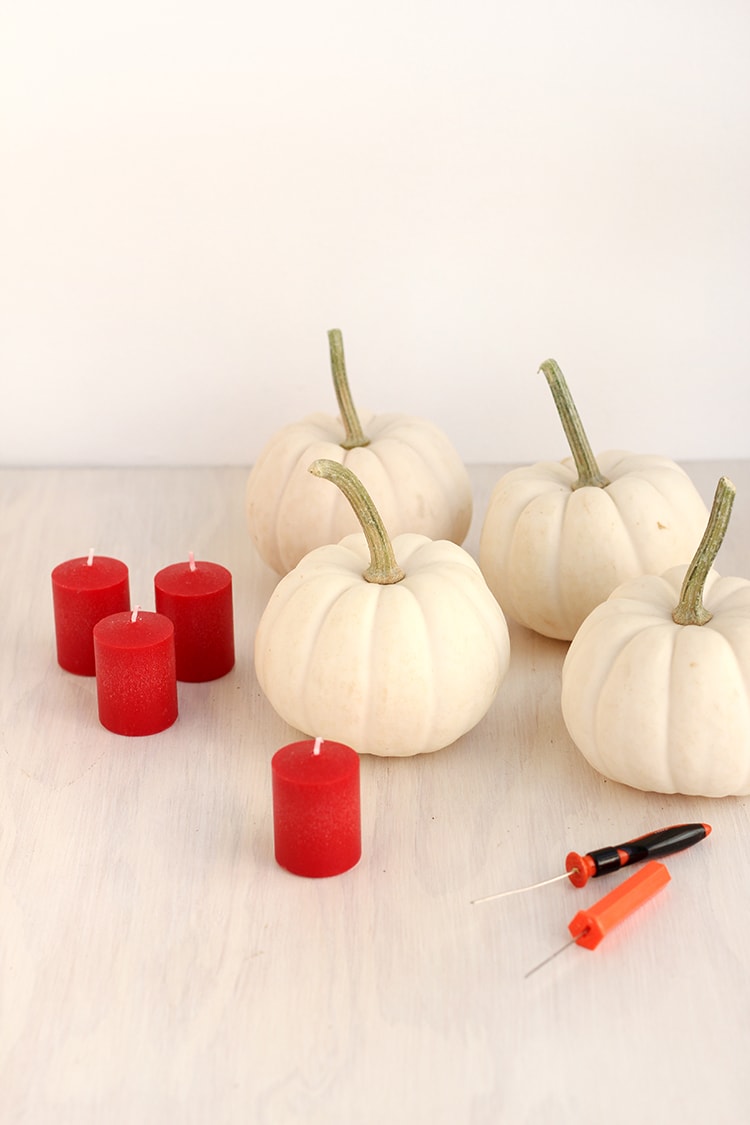 Let's get started:
1. Using the sticker base of a votive as a guide, trace a circle on the top of each pumpkin.
2. Cut and remove the traced circle "lid" and discard.
3. Using a small spoon, scoop out the contents of each pumpkin.
4. Cut out two small curved "fangs" and draw on two beady-eyes.
5. Fit each pumpkin with a candle, light and enjoy!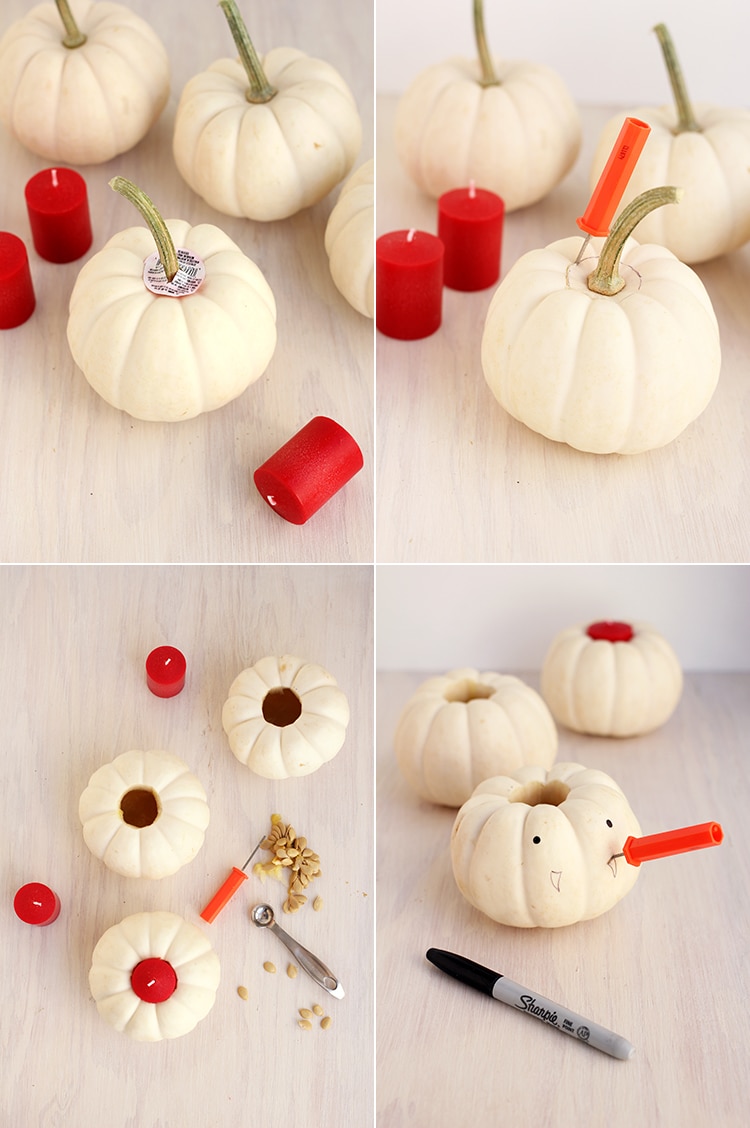 As the candle burns, red wax drips down the pumpkin creating a delightfully creepy effect! I'm curious, do you prefer gore-less Halloween decor like me or does your house turn into a regular fright night for Halloween?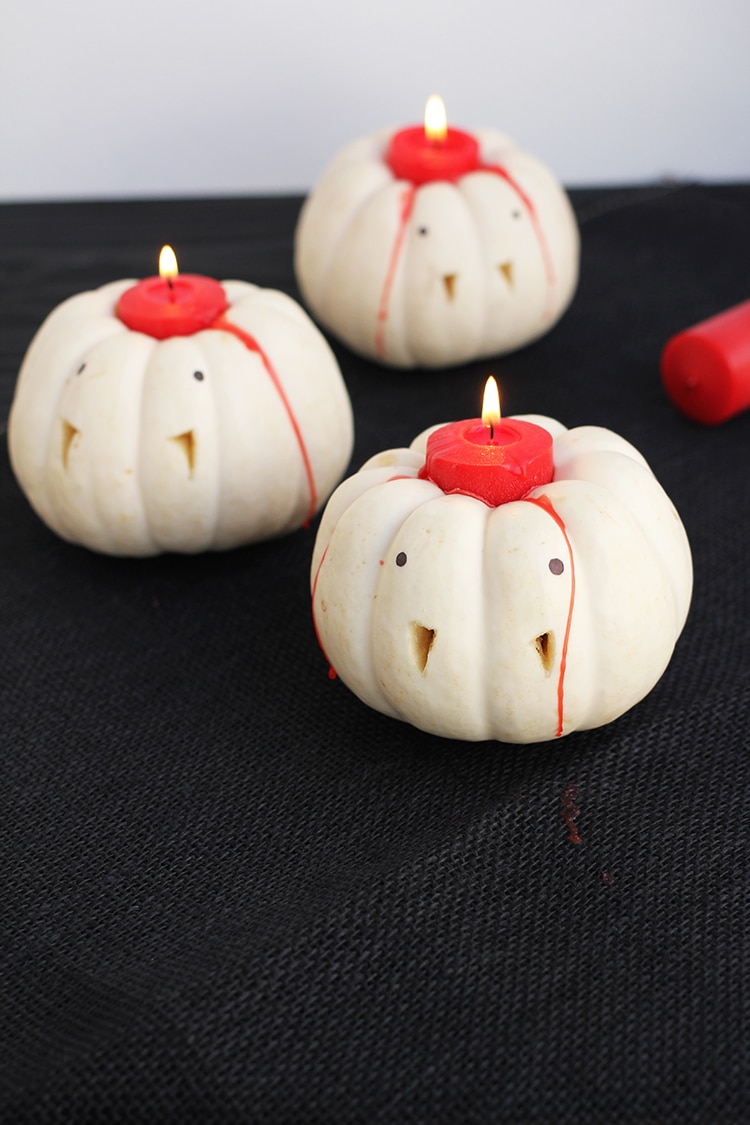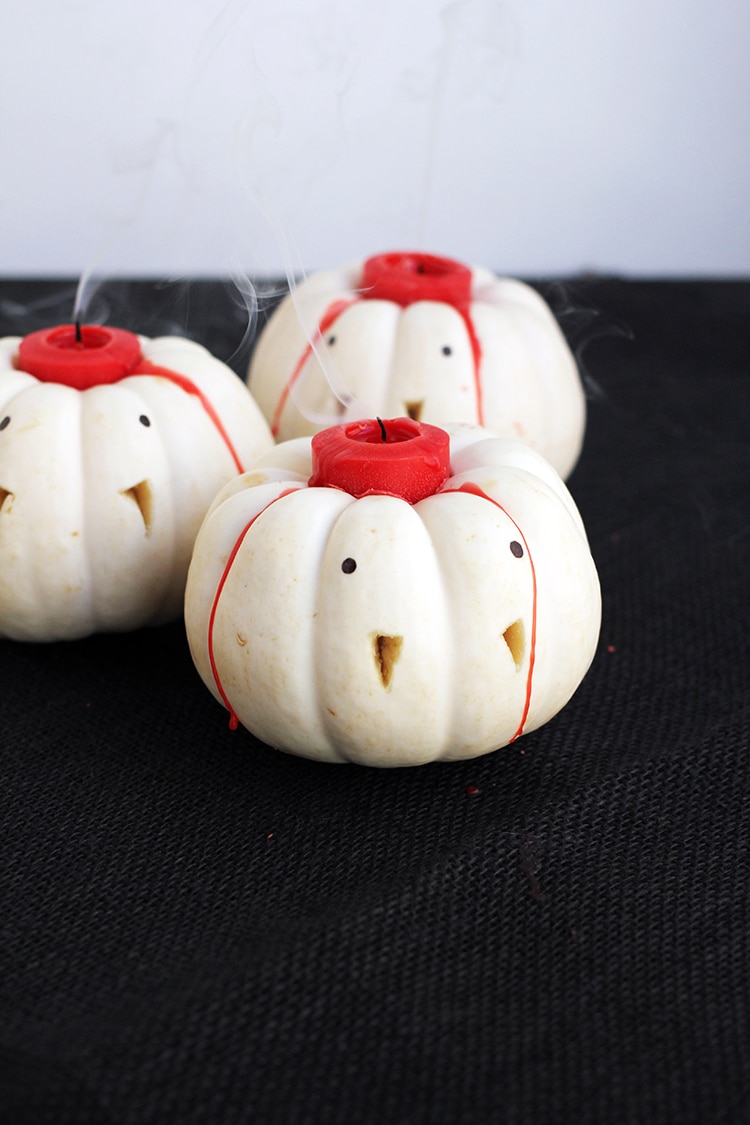 photos by Leah Bergman