Have you ever visited the button aisle at Joanne Fabrics? Well, let me tell you it's a pretty darn happy place to end up. Last week, as I stood with my sister admiring the varieties of buttons and cursing my lack of sewing talent, it dawned on me...I own a glue gun and I'll be darned if those buttons wouldn't make the cutest magnets ever. And just like that, my 5 minute DIY Button Magnets were born.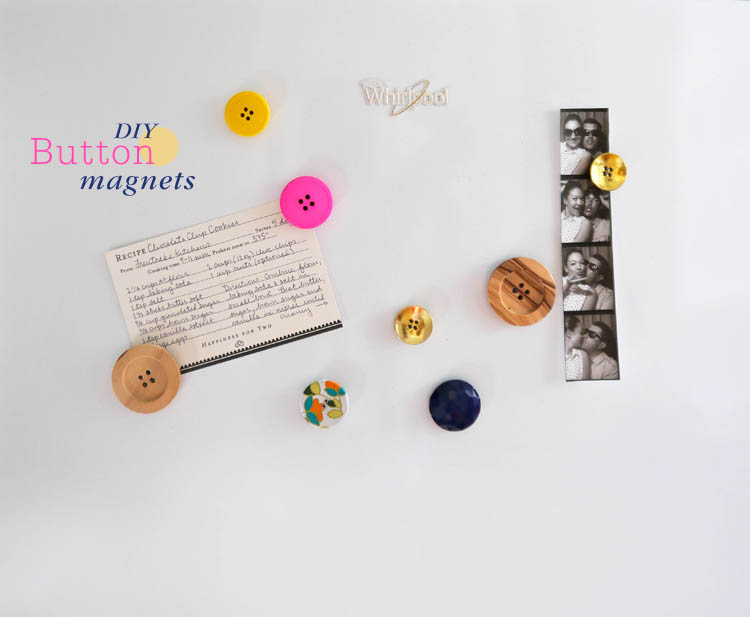 Here's what you need to get started...
Supplies:
Assorted buttons
Hot glue gun
Magnets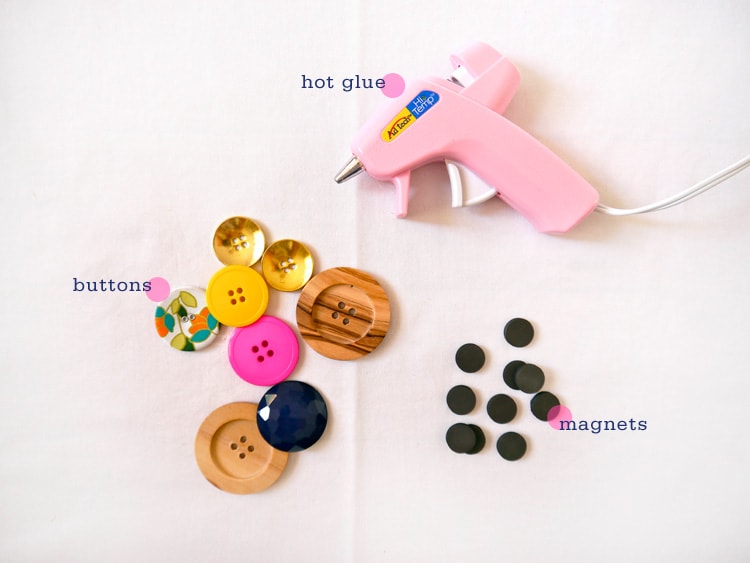 Step 1:
Add a dab of hot glue to the back of each magnet.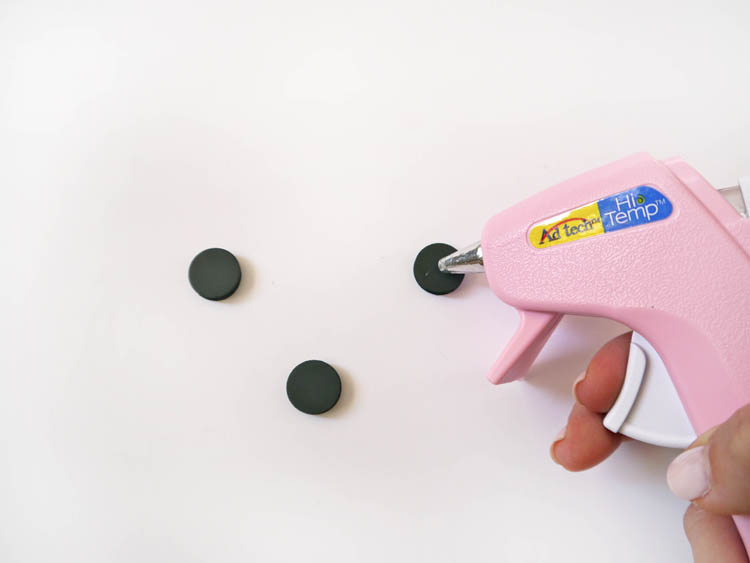 Step 2:
Press a glue covered magnet to the back of each button.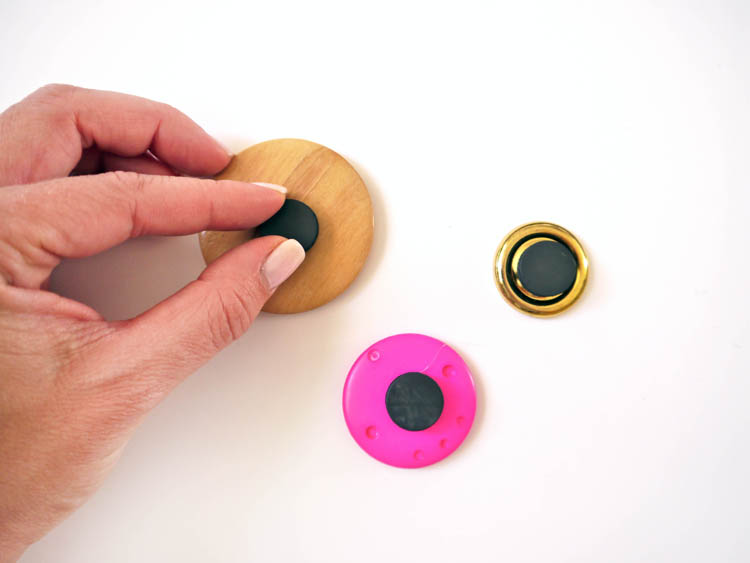 Step 3:
Allow magnets to dry completely and arrange on refrigerator.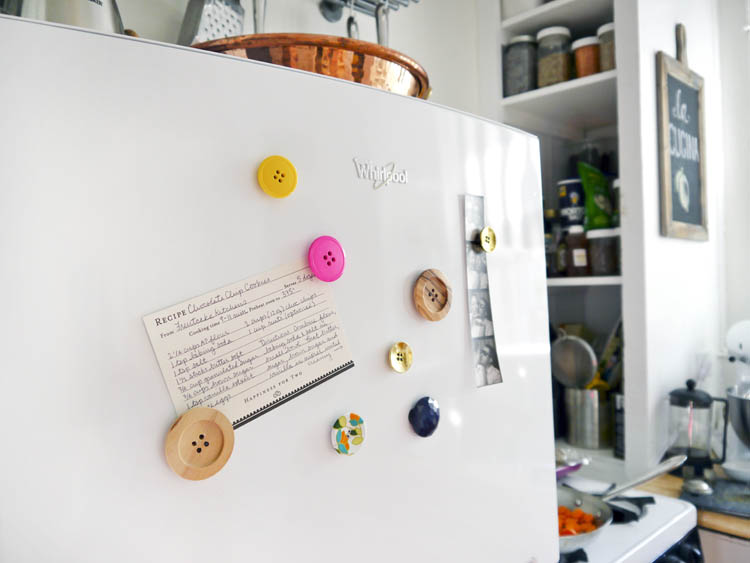 photos & tutorial by Leah Bergman