Last week, after slipping into an extra long daydream whilst staring at the inspiration board hanging over my desk, I realized it was looking a bit drab. Why not change things up, paint my pins, and glitter them too? I'm all about DIY projects that use supplies I already have on hand. So I broke out a tube of black acrylic paint, a few shades of metallic glitter, and had myself a crafty afternoon. Here's how simple it is to add a little sparkle to your inspiration board…
Supplies:
Clear push pins
Black acrylic paint
Small paint brush
A variety of metallic glitter
Pencils (for easy holding of push pins)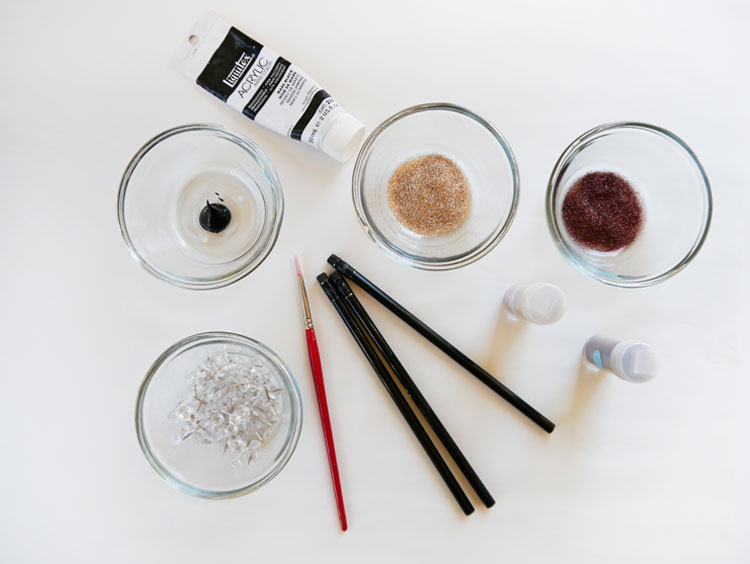 Step 1: Stick push pin into pencil eraser to hold.
Step 2: Rotating pencil, paint push pin black in one thin coat.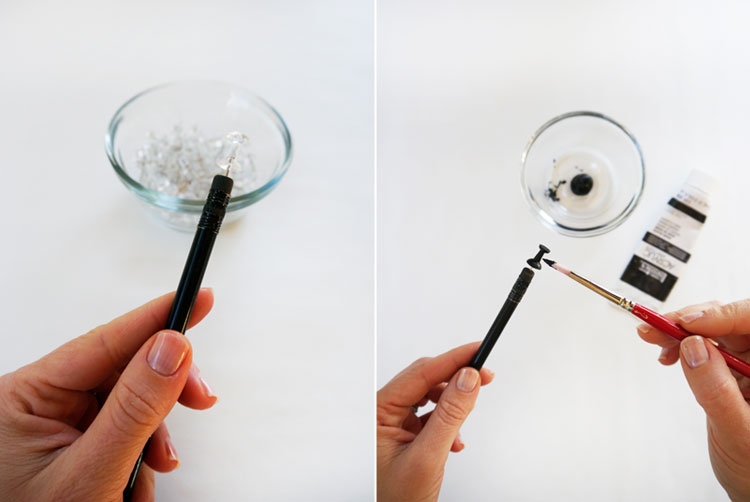 Step 3: While paint is still wet, dip flat end of push pin into glitter.
Step 4: Place on paper towel to dry.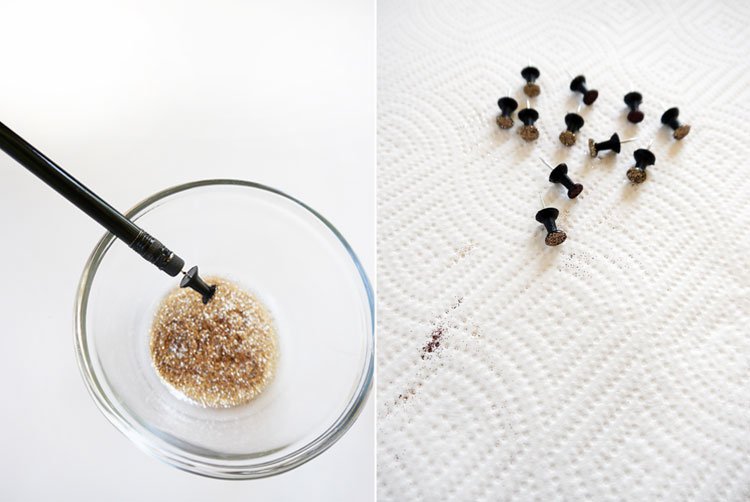 Step 5: Use to add a bit of sparkle to your inspiration board!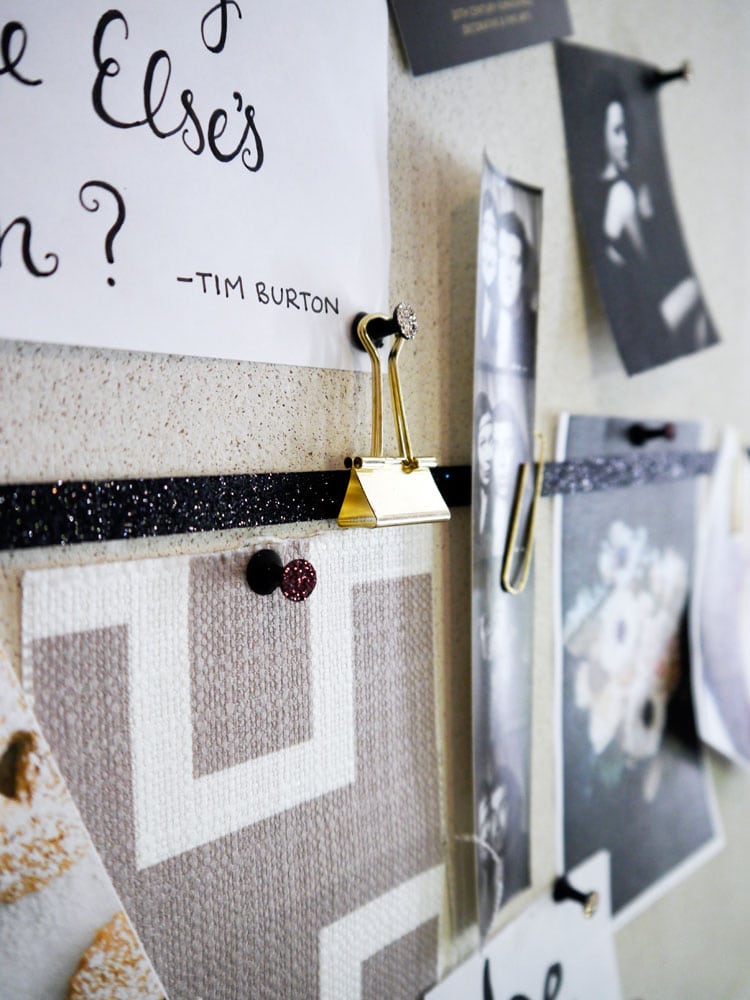 photos by Freutcake