Let's talk color. I honestly think that my love for colors changes with my mood. One day I am in love with yellow, the next minute it's pink, and then I step foot into an entirely green bathroom and it's emerald city green all the way. This is probably why I tend to favor a more neutral palette for my own home with only slight pops of the bright stuff. Recently however, emerald green has really won me over. I'm not sure that I am brave enough to live in a completely emerald room quite yet, but I sure do admire those who do!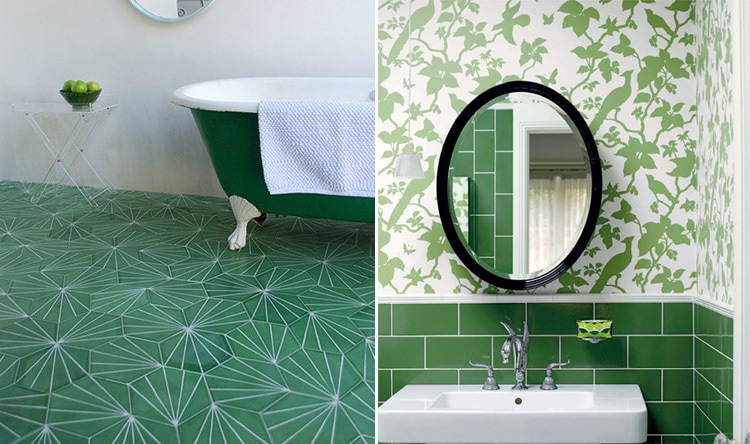 Quite possibly my very favorite use of emerald green is in tile work. Have you seen Kelly Wearstler's all green bathroom at the Viceroy Santa Monica? It's pretty fabulous.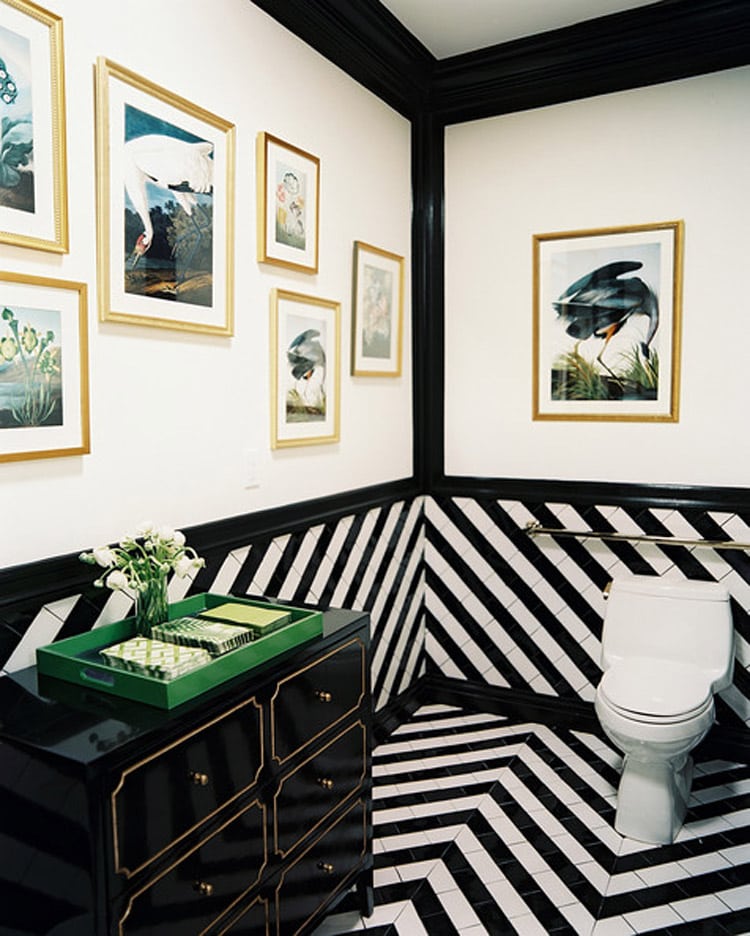 Now this bathroom is much more my style: graphic tile work, a black white and gold palette with just a touch or emerald. Let's save this as a dream bathroom, shall we?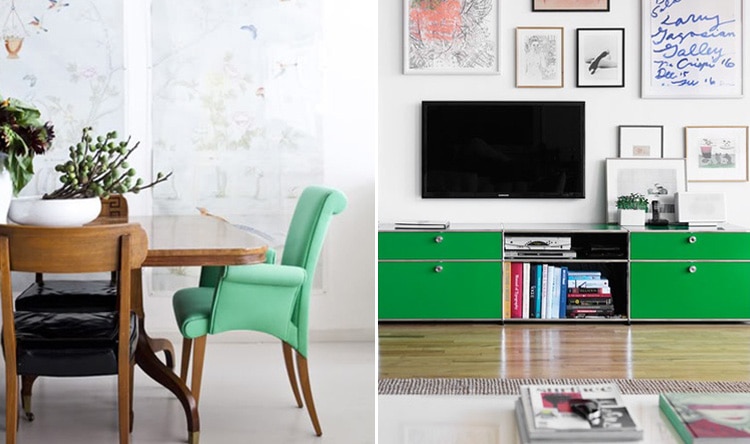 I may not be a homeowner just yet but you better believe I have quite the collection of ideas for my future abode. So, would you decorate with emerald green? Do you like a lot or a little color in your home?
Image sources: One, The Style Files / Two, original source unknown / Three, Lonny Magazine / Four, La Buena Bida / Five, Desire to Inspire