Who knew that coffee grounds held cellulite reducing properties? Well my friend Marisa did, that's who. After my girlfriend mentioned making a homemade body scrub with coffee grounds to get ready for shorts season, I did a little research for myself.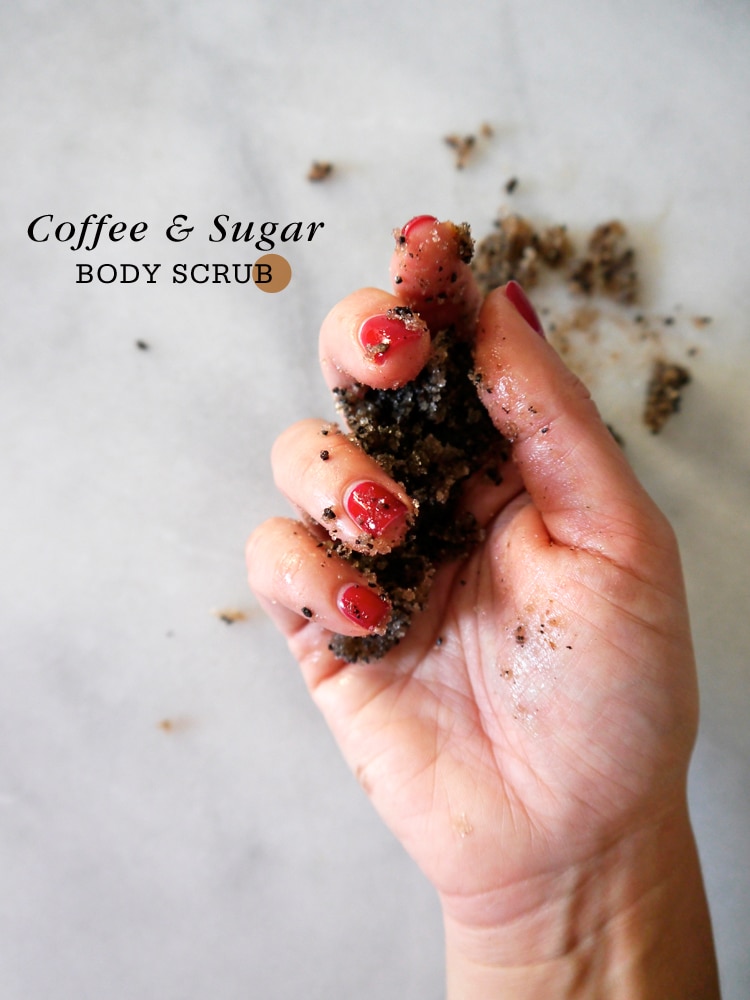 It turns out that coffee, or more specifically caffeine, is an antioxidant that breaks up cellulite deposits and tightens skin when externally applied. Sadly, my morning cup of joe doesn't count. Wouldn't it be great if drinking coffee led to the smoothest of thighs? Ah, well...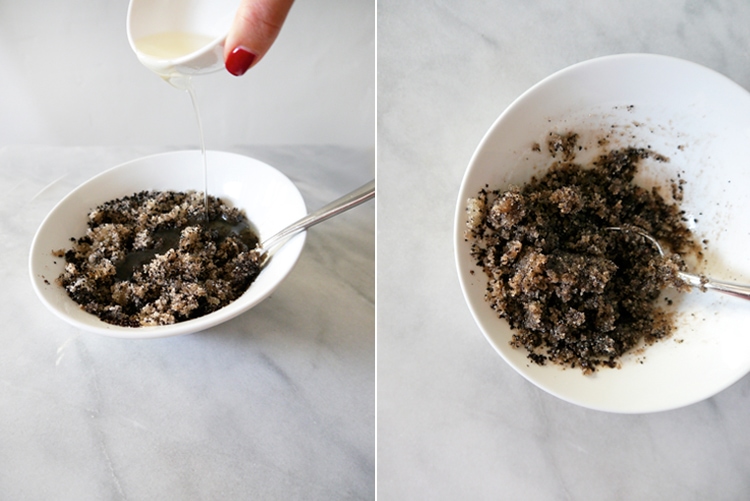 And while you can purchase a variety of coffee body scrubs in stores, it's just as simple to make the homemade version of this Coffee & Sugar Body Scrub in your own kitchen. The exfoliating nature of raw sugar mixed with the antioxidant power of coffee and super moisturizing sweet almond oil leave skin feeling so incredibly soft! So get to scrubbing. By next summer we will all have flawless thighs...fingers crossed.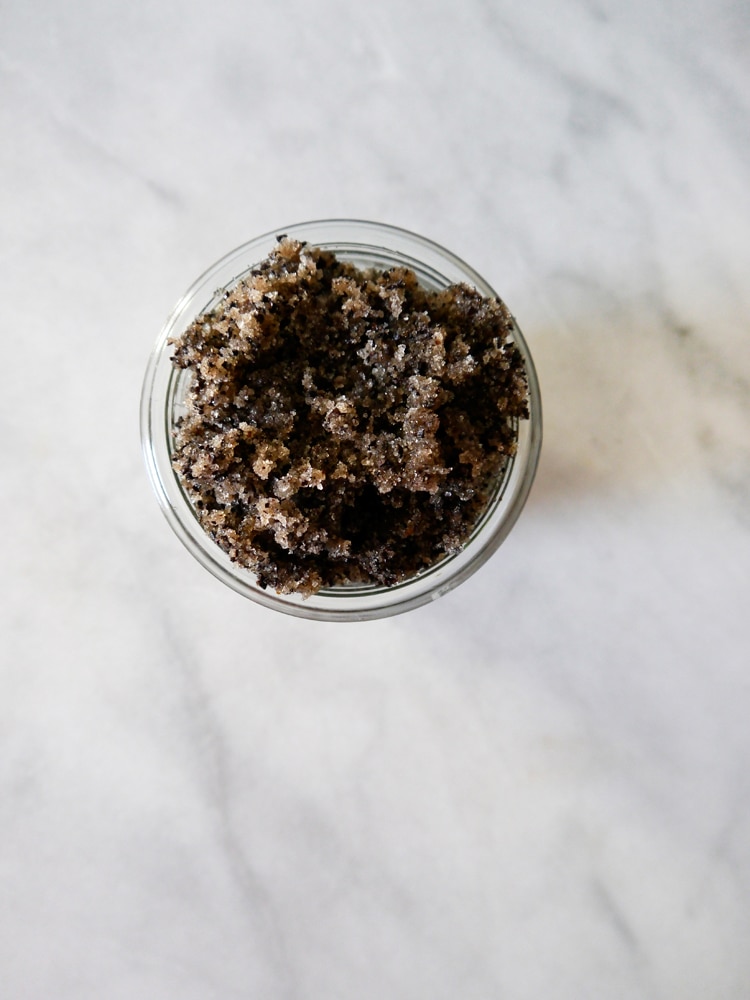 photos by Leah Bergman
Coffee & Sugar Body Scrub
½ cup sugar in the raw¼ cup coursely ground coffee
⅓ cup sweet almond oil
Directions:
1. Mix all ingredients in a small bowl and store in an air tight jar. Enjoy!
Note: This body scrub does have a strong coffee smell so be prepared! Also, make sure to wash all coffee grounds down the drain after using this scrub as they can discolor your tub.