Of all the at-home body scrubs I've mixed up in my kitchen, and there have been quite a few, this Green Tea Sugar Body Scrub is by far my favorite! It's silky and luscious, ultra moisturing, and smells like a Matcha Green Tea Latte. Thank goodness it's actually beneficial to my skin because this scrub is likely going to be a permanent fixture in my bath tub.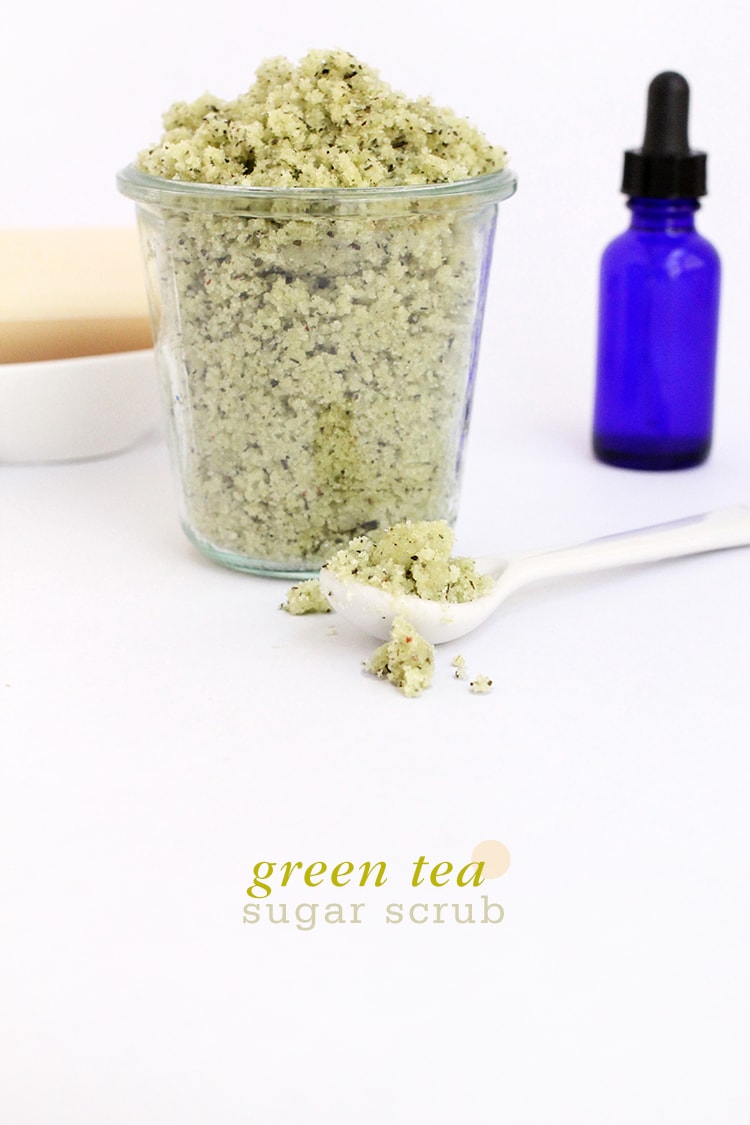 We all know that green tea has it's health benefits when consumed but with a little research I was excited to discover that it's also beneficial in skin care. Green tea is high in a specific type of antioxidant known as polyphenols also found in olives and grapes. Polyphenols can help achieve younger, healthier-looking skin, and who wouldn't want that? Green tea is shown to help with skin's moisture retention, defense against sun damage and even new skin cell development.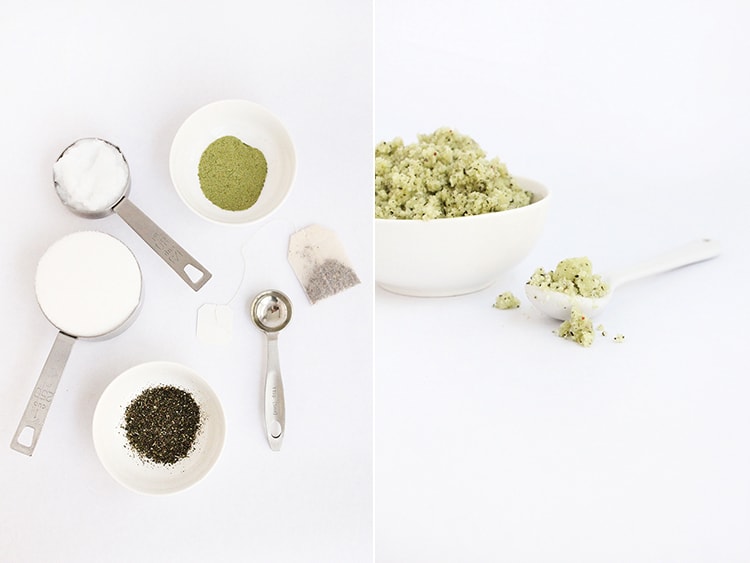 So, go brew yourself a cup of green tea and mix up a jar of this sugar scrub as soon as possible! You deserve a little pampering and polyphenols.
photos by Leah Bergman
Green Tea Sugar Body Scrub
1 cup granulated white sugar
⅓-1/2 cup organic coconut oil
1 Tbs green tea (loose leaf or from tea bags)
1 teaspoon matcha green tea powder - available at most health food stores
Directions:
1. In a bowl combine all ingredients and mix until well blended with a wooden spoon. You may want to add more coconut oil based on your own personal preference. I found that ⅓-1/2 cup of oil was perfect and very moisturing.
2. Store in a glass jar or air-tight container.
Storage Note: Because this body scrub has no preservatives it will keep for a 2-3 weeks.
Other Source: Livestrong.com "Polyphenols & the Skin"