Years ago when I managed a day spa, one of my favorite facials included a Pumpkin Enzyme Peel. That Pumpkin mask was so magically transforming that it inspired me to try working with at-home pumpkin treatments. Raw pumpkin has natural enzymes that eat away layers of dead skin cells and rejuvenate skin texture.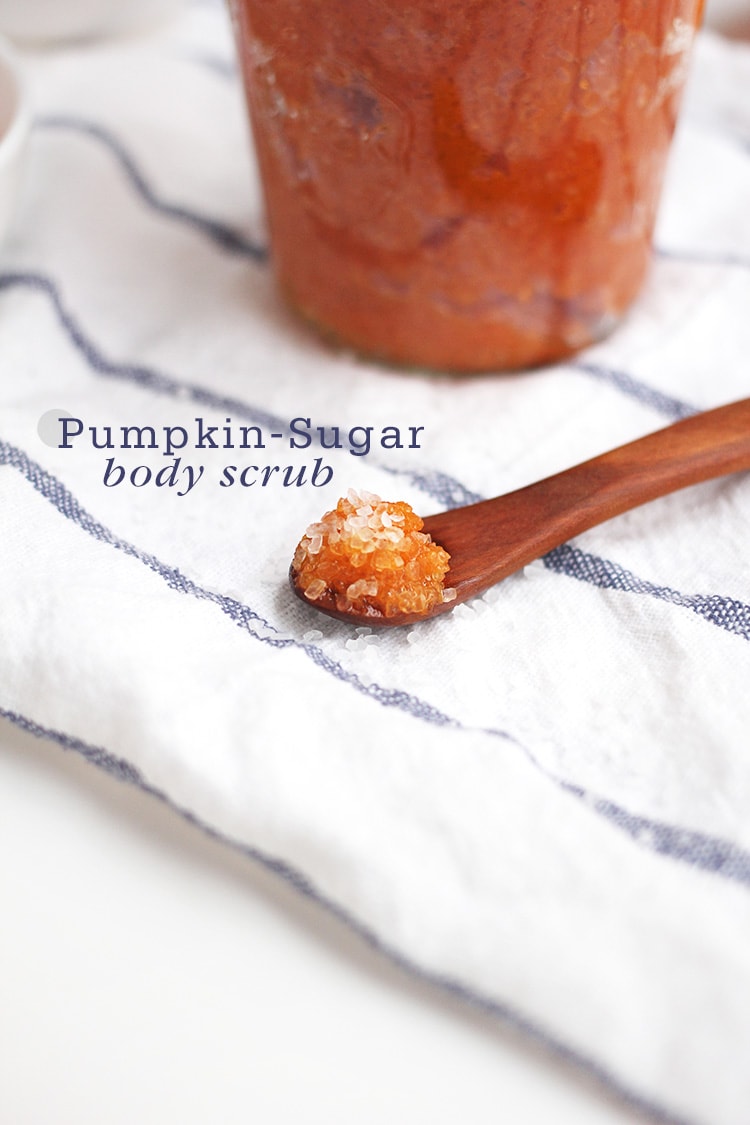 In my kitchen I don't have a whole lot of raw pumpkin on hand but I sure do have the canned stuff. Cooked pumpkin may be missing those potent enzymes but happens to be jam-packed with other good stuff like Vitamin-A, Vitamin-C, and lots of antioxidants that help in fighting free radicals. Not bad for a little can of pumpkin!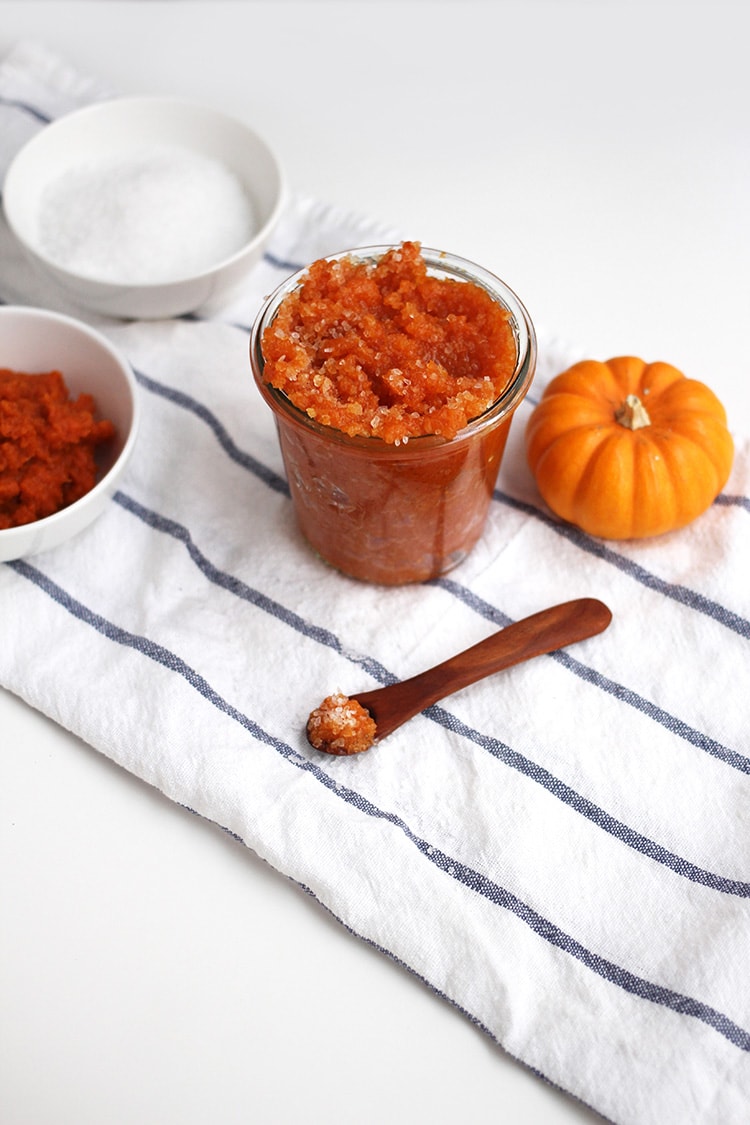 Mix that nutrient rich pumpkin puree with coarse sugar or salt, a bit of honey, and moisturizing sweet almond oil and you have a potent little Pumpkin-Sugar Body Scrub. Don't be fooled by its sweet name, this at-home remedy is no pumpkin pie. So the next time you have a little extra pumpkin puree leftover, try this scrub and let me know what you think!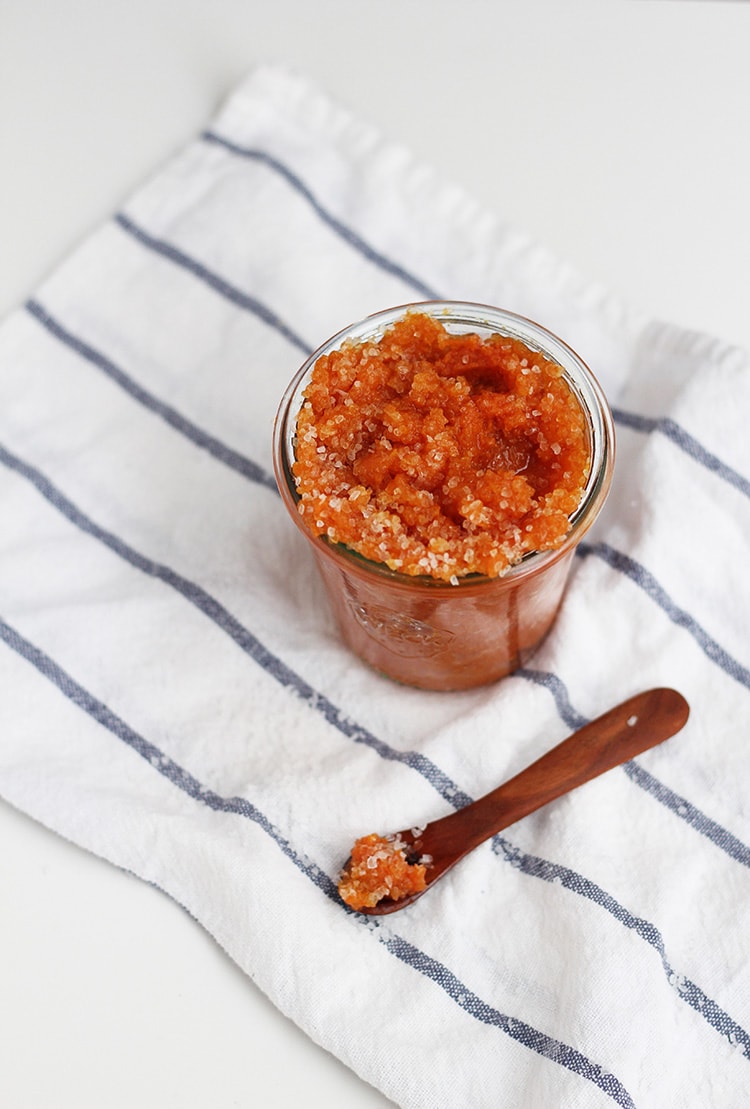 photos by Leah Bergman
Pumpkin-Sugar Body Scrub
1 cup course raw sugar or salt
½ cup pure organic pumpkin puree (do not use pumpkin pie filling)
1 teaspoon honey
1 tablespoon sweet almond oil
Directions:
1. Mix sugar, pumpkin, honey and almond oil together in a small bowl until well combined. Add more or less sugar and oil based on personal preferences.
2. Store in an airtight container in the refrigerator until ready to use.
Note: This scrub will keep up to 1 week so I recommend making it in small batches.