Sparkling Cranberry Gin Fizz Holiday Cocktails are refreshing, light, and perfect for pairing with all of the rich holiday offerings.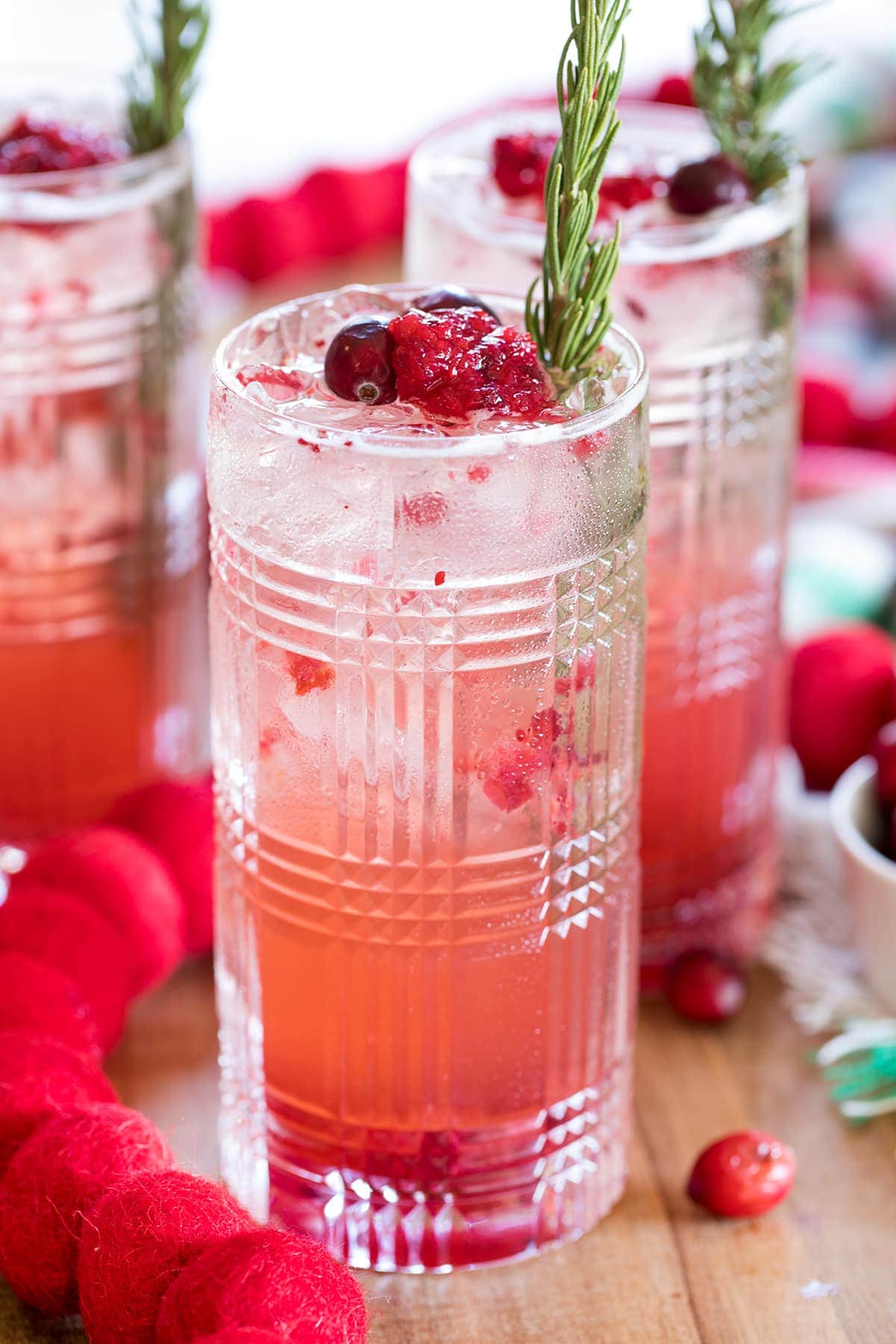 Cranberry Gin Fizz
When I was dreaming up holiday cocktails for this year's holiday season, I realized that the blog is severely lacking gin cocktails. Surprising to be honest as gin is one of my favorite alcohols to use in mixed drinks. A classic Gin & Tonic with tons of fresh squeezed lime juice is a go-to.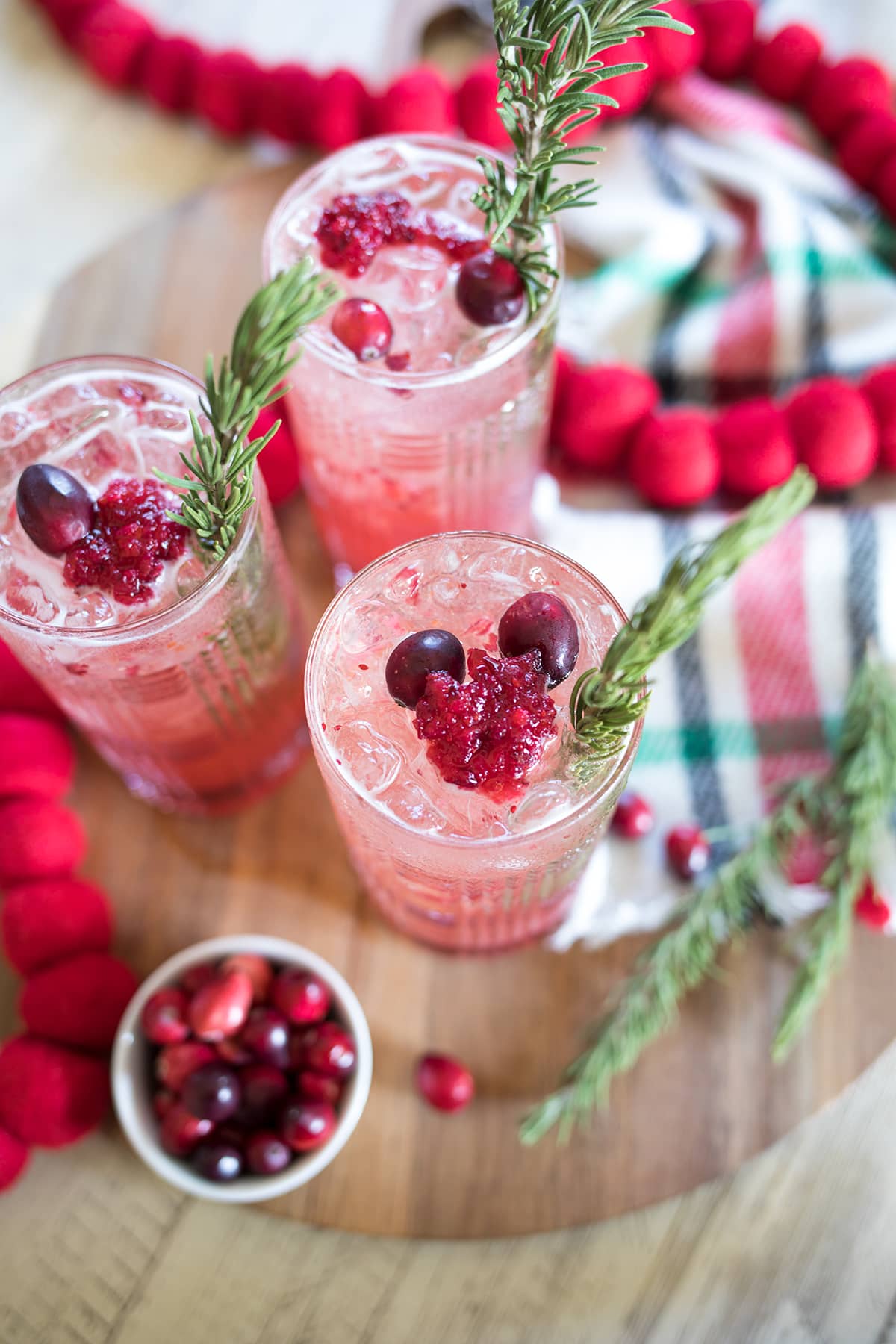 The Best Gin for Mixed Drinks
Gin is one of those interesting alcohols that varies SO much from brand to brand and even bottle to bottle based on the botanical blend used to craft it. While I am by no means an expert in the subtleties of gin, I do know that there are a few brands I prefer.
My three favorites gins are:
1. Bombay Sapphire - I'm partial to the flavor of this gin because it's what my Dad buys and therefore the first gin I ever drank in a very delicious Gin & Tonic made by him. It's sort of a staple in the Culpepper house. Must be the British roots.
2. Hendricks Gin - this bottle is a lot pricer but I really enjoy the unique flavors in this Gin.
3. Beefeater - also a favorite for mixed drinks!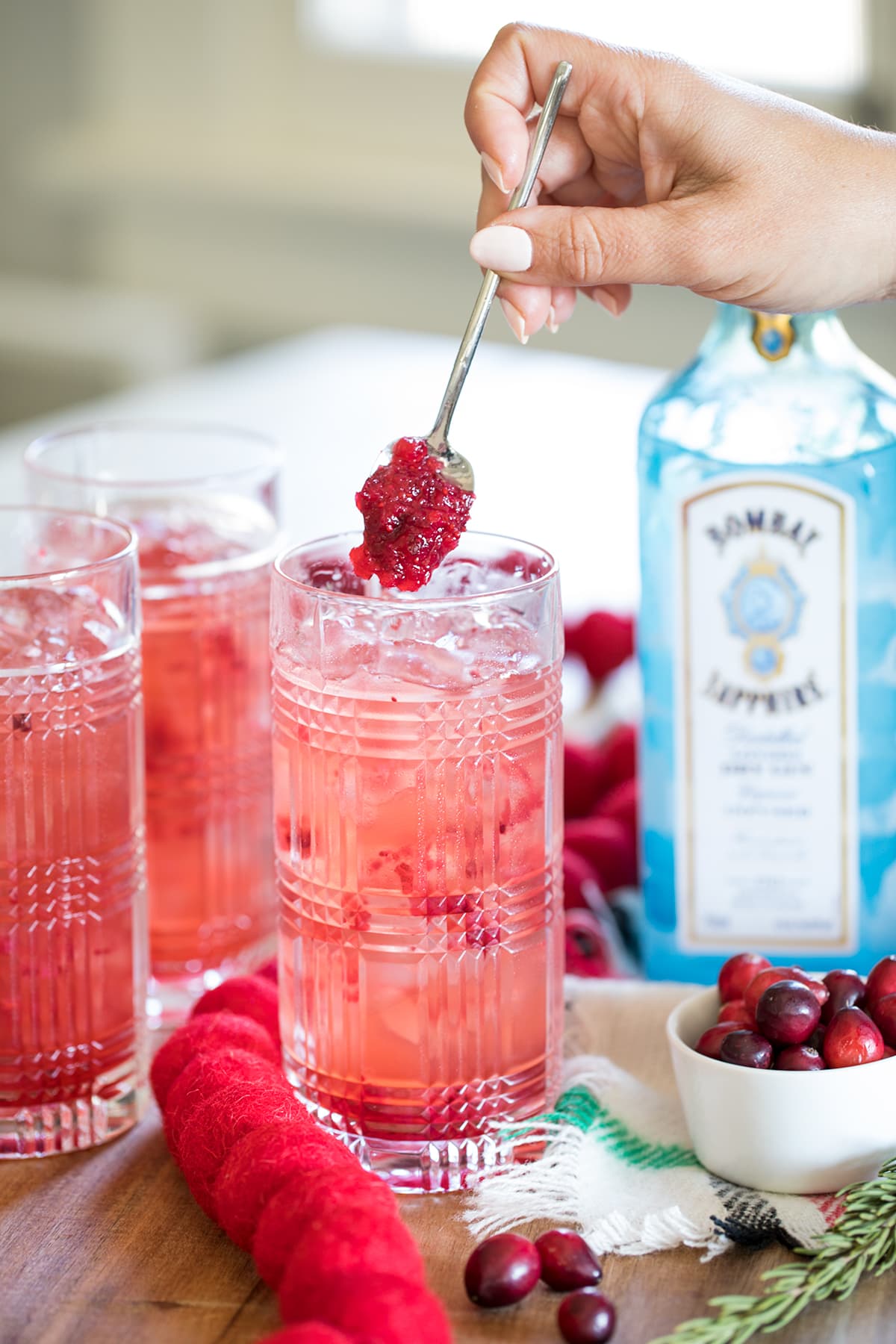 Cranberry Cocktails for the Holidays
Cranberry Cocktails are so classic for the holidays and I guess you could argue that they've been done a time or two too many. In my opinion, that's like saying that a little black dress has been overdone...it just can't happen.
Cranberry has long been a classic cocktail flavor and for good reason, it's tart, sweet and pairs with so many different alcohols. The cranberry flavor in this cocktail comes from cranberry juice and a small spoon full of cranberry sauce.
You can use homemade cranberry sauce if you have it in the fridge or buy a store-bought variety just for these cocktails. I would NOT recommend a canned cranberry but Trader Joe's makes a Cranberry Relish that's tasty!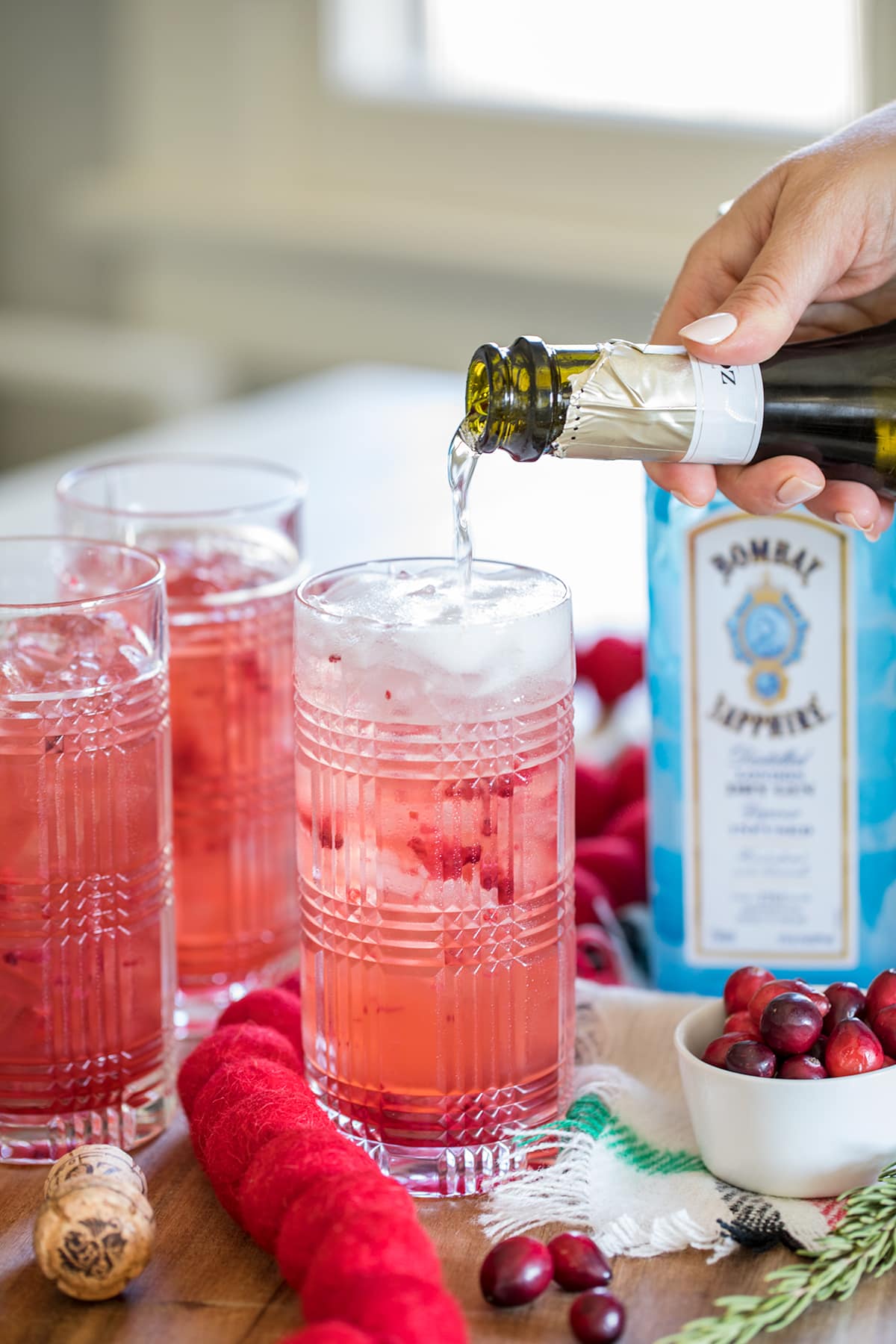 Prosecco and Gin
Now for the sparkling part, Prosecco! I love the combination of Prosecco and gin because it really does make the lightest most refreshing cocktail plus bubbles always feel celebratory and festive. Perfect for adding some sparkle around the holidays.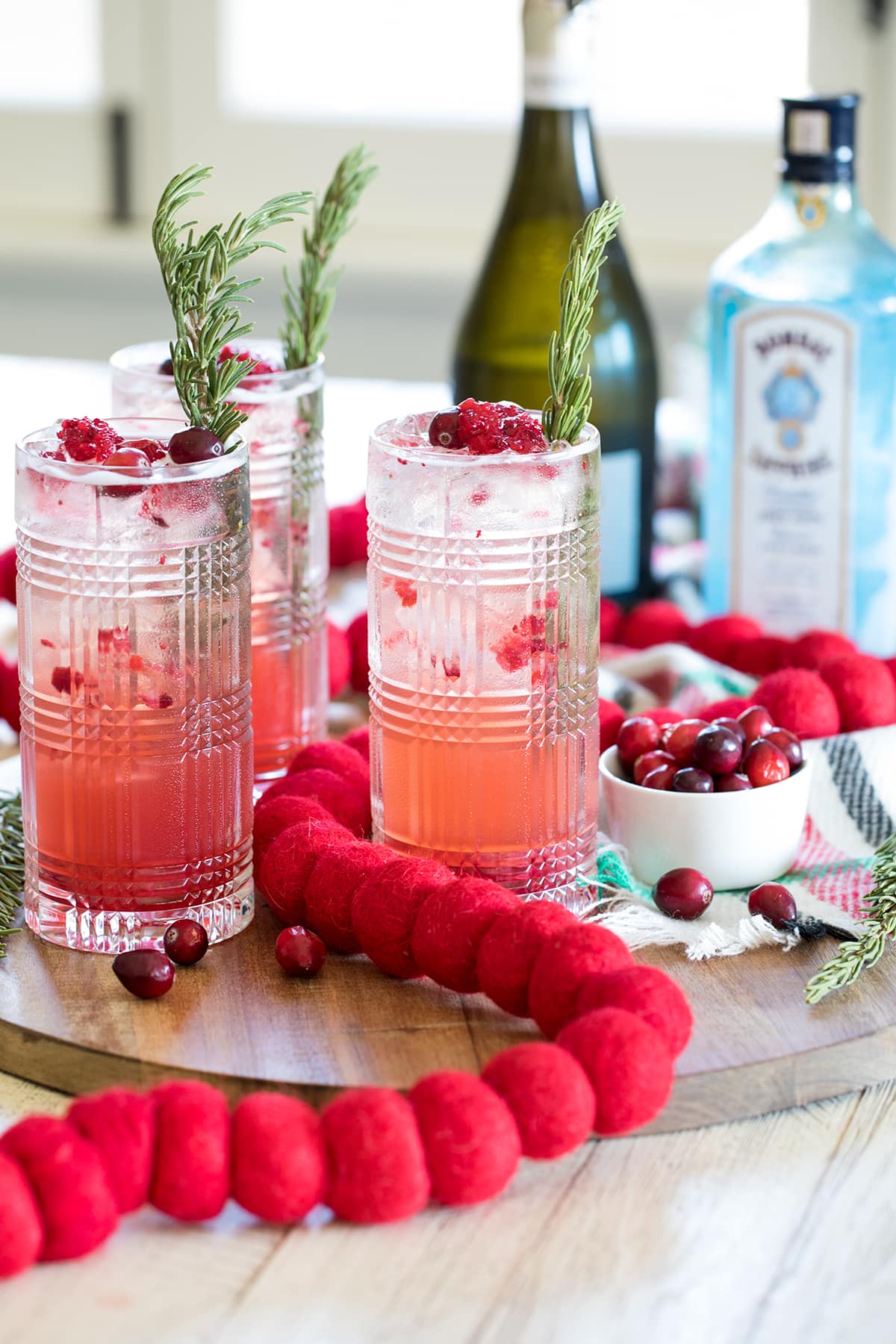 How to Make a Cranberry Cocktail
To make this fabulous holiday drink fill a tall cocktail glass with ice to the brim. I have these Plaid Ralph Lauren Highball Glasses and absolutely love them for the holidays.
Next pour in your gin, cranberry juice, scoop of cranberry sauce and stir to combine with a long cocktail spoon. Top with a splash of Prosecco and garnish with a long sprig of rosemary and a couple of fresh cranberries + another dollop of cranberry sauce on top of the ice. So pretty!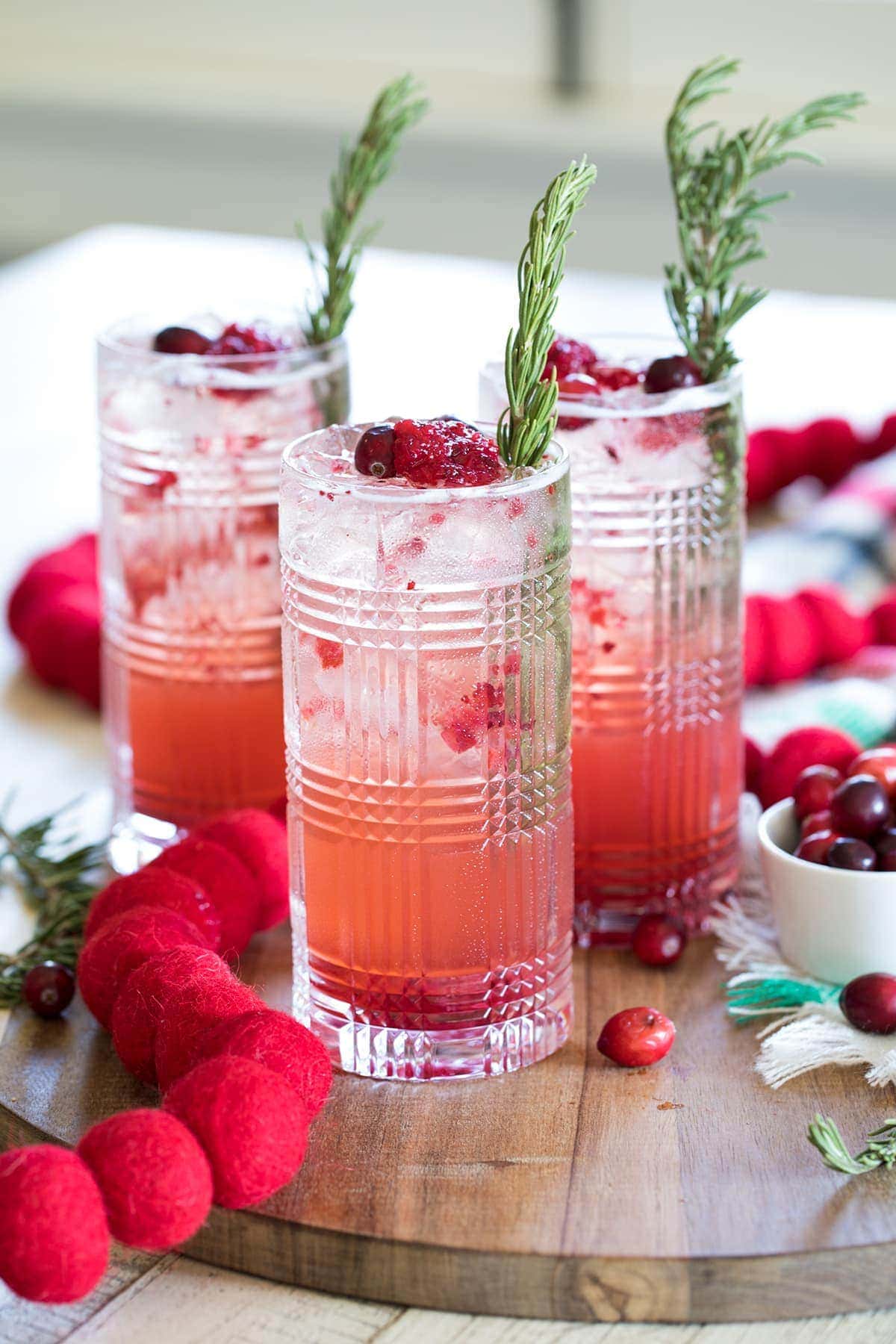 This cocktail would be perfect for serving on Thanksgiving, Christmas and essentially all holiday season long when the moment calls for celebration. I hope you love this drink as much as I do.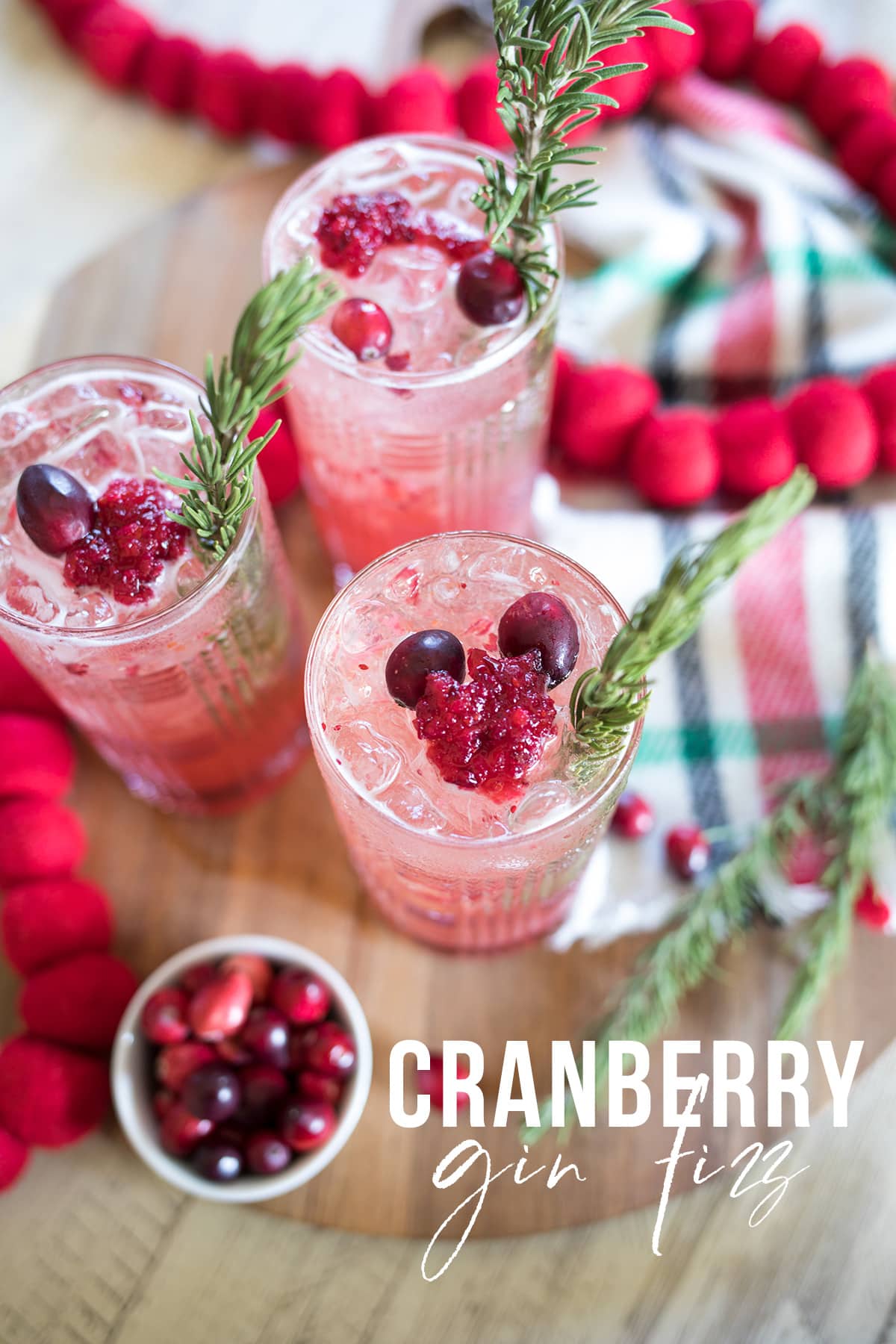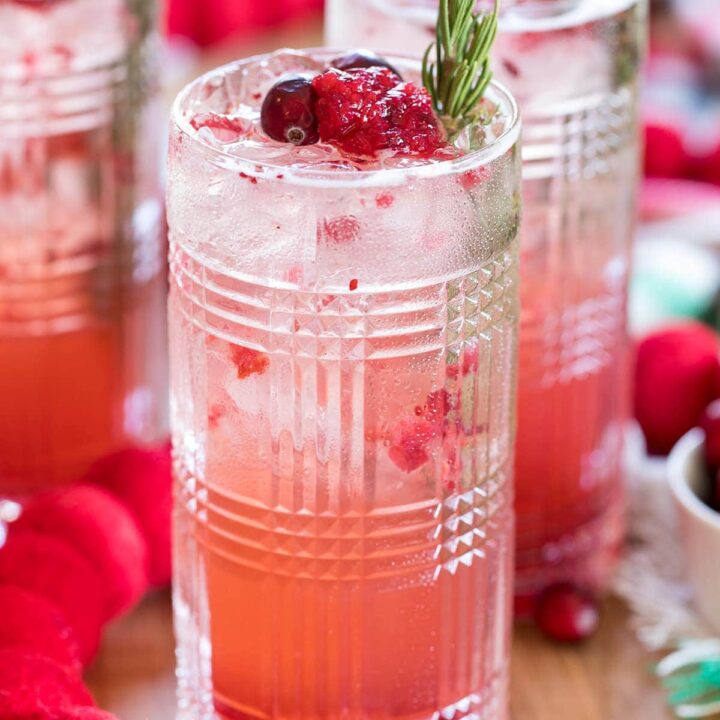 Sparkling Cranberry Gin Holiday Cocktails
A festive holiday gin and cranberry cocktail with a splash of Prosecco for sparkle.
Ingredients
1 parts Gin
2 parts Cranberry Juice Cocktail
1 parts Prosecco
1 teaspoon of cranberry sauce + more for garnish
ice
cranberries for garnish
rosemary for garnish
Instructions
In a highball glass filled with ice, combine gin, cranberry juice and 1 teaspoon of cranberry sauce, mix to combine.
Top with Prosecco and garnish with cranberries, more sauce, and a sprig of rosemary.
Nutrition Information:
Yield:

1
Serving Size:

1
Amount Per Serving:
Calories:

563
Total Fat:

2g
Saturated Fat:

0g
Trans Fat:

0g
Unsaturated Fat:

0g
Cholesterol:

0mg
Sodium:

23mg
Carbohydrates:

86g
Fiber:

5g
Sugar:

70g
Protein:

1g